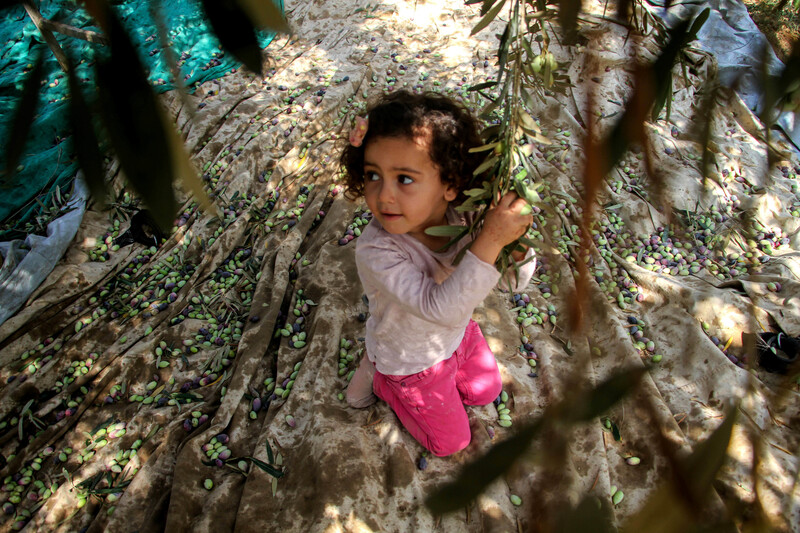 Today is Giving Tuesday!
1 December 2020
When you donate to The Electronic Intifada today your gift will be matched dollar for dollar.
This Giving, a generous donor has agreed to match 100% of gifts up to a total of $50,000. This is a challenge to us – and to you – to make sure that our reporting on Palestine remains strong in 2021.
We're running this matching challenge for the whole week, but please don't delay.
Take this opportunity to support fearless journalism with a donation right now.
Remember, your gift will be fully matched, doubling your impact! Donations are tax-deductible for US taxpayers and welcome from any country.
We're proud of the fantastic work our team and our contributors do every day. Just take a look at the examples below.
Yet our movement for justice is under unprecedented attack from Israel and its lobby. As we report almost daily, they aim to smear and censor anyone who exposes Israel's crimes.
This comes as Palestinians endure the COVID-19 pandemic, on top of the Trump administration's intense efforts to grant Israel's every wish.
I wish I could tell you that the incoming US administration will roll back Israel's assault, but I'm not so naive. We will have plenty to do in the weeks and months ahead and we need your help to get ready for the fight.
I expect that the censorship will intensify too. But we refuse to back down and we refuse to be silenced.
Since 2001, The Electronic Intifada has been an essential resource for a movement founded on an unshakable belief that justice must prevail and that our work to educate and inform brings it closer.
We're strong because we're independent and we're independent because of you.
Your donation today helps us all year to pay our editors, our photographers and our reporters in Palestine so that we can produce first-class journalism that changes minds.
I'm proud of the respect our work has earned from friend and foe alike.
In July, for example, we revealed that the JUF, a major Israel lobby group in Chicago, had compiled a confidential report on dozens of organizations. This included faith and community groups and even media that expressed support for Palestinian rights or criticized Israeli abuses.
It described The Electronic Intifada as a platform with millions of readers that "brings much attention" to the issues it highlights. It named us as one of "the most impactful groups."
Your support this year and every year guarantees that we can keep speaking truth to power.
It is also an act of solidarity: Thanks to the generosity of individuals like you, we make everything we produce free to anyone in the world.
You help us nurture young reporters in Palestine, providing them with the support to publish original reportage, photography and videos that are read and viewed around the world. This material is used by activists and educators in many countries to help build support for justice.
And in these times when we cannot gather safely in person, you help us stay connected and hopeful.
Thank you for your support,
Ali Abunimah
Executive Director
PS: Every single person makes a difference! Donate during our Giving Tuesday challenge and double your impact. We're counting on you!
Other ways to give
If you prefer not to give online, you can make a donation by check. All donations dated or received through Friday, December 4, both online and by mail, will count towards the matching challenge.
Make your check payable to "MECCS/EI" and mail it to:
MECCS/EI
1507 E 53rd St #500
Chicago, IL 60615
We will send you a receipt. Thank you!
The work you help us do
We created great work in 2020 thanks to supporters like you. Here's a small sample of what we've done: