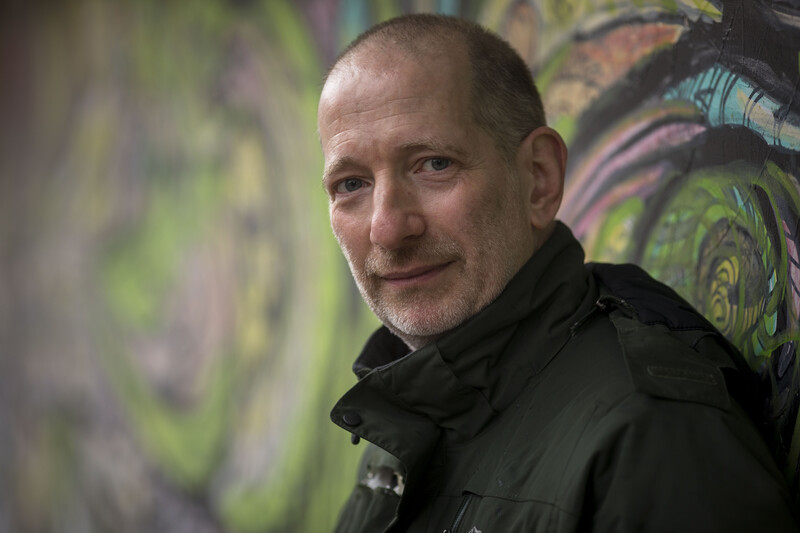 A right-wing Israel advocacy group has accused progressive professors at a Brooklyn, New York, community college of anti-Semitism.
It is threatening faculty members with legal action based on their perceived support of Palestinian rights.
These accusations are part of an expanding attack on students and faculty at US universities by Israel lobby groups trying to criminalize Palestine solidarity organizing by conflating criticism of Israel with anti-Jewish bigotry.
The Lawfare Project is representing a right-wing professor at Kingsborough Community College who had worked with the group to file a lawsuit against the college in 2016.
The Lawfare Project also threatened to sue members of faculty in October 2018.
The group aims to silence activists, professors and students by filing lawsuits against them and smearing supporters of Palestinian rights as anti-Semites.
The group's director, Brooke Goldstein, has claimed that there is "no such thing as a Palestinian person."
Last month, The Lawfare Project filed a federal complaint against Columbia University on behalf of a Jewish Israeli-American student.
The complaint asserts that the student has been a victim of "anti-Semitic discrimination" due to the activities of students and faculty who advocate for Palestinian rights.
Notably, the complaint invokes the executive order signed by President Donald Trump in December, which allows mere accusations of anti-Semitism against critics of Israel on campus to spark lengthy inquisitions by the government and possible restrictions on funding.
Meanwhile, Anthony Alessandrini, one of the accused professors at Kingsborough and a member of the Progressive Faculty Caucus, has been the target of harassment and smears.
In March 2019, Alessandrini, who teaches literature, received an anonymous letter in his college mailbox stating, "This is a warning to you and the other PFC. Watch your back!!!"
He told The Electronic Intifada that he also found graffiti on a flyer on his office door that said "Od Kahane Chai" – Kahane still lives.
Meir Kahane, who founded the violent right-wing Jewish Defense League, advocated for the total expulsion of Palestinians from their homeland.
The Israeli party Kahane co-founded – Kahane Chai, or Kach – is designated by the US State Department as a foreign terrorist organization.
Alessandrini was given a campus security escort, which continued until the end of the semester. Campus police asked if he wanted to press charges, but since the notes were anonymous, it was difficult to accuse anyone directly.
But instead of focusing on who could have threatened Alessandrini and his colleagues, the Kingsborough administration and its parent system, the City University of New York (CUNY), intensified a series of investigations into the Progressive Faculty Caucus.
Faculty members believe these were prompted by the Lawfare Project's threats.
CUNY recently hired an outside law firm to handle the current round of investigations.
Alessandrini told The Electronic Intifada that he and several Kingsborough colleagues have been brought in three times for interviews about "very similar – and totally groundless – accusations" of anti-Semitism.
With the help of lawyers, Alessandrini is asking to meet administrators to address what he calls "a harassment process" by the Lawfare Project and the right-wing faculty and administrators working with them.
"The college administration has not shown much, if any, spine in standing up to Lawfare," he added.
Alessandrini said there has been only one panel discussion about Palestine organizing in the 15 years that he's been on faculty. There is no Students for Justice in Palestine chapter at Kingsborough.
Kingsborough is perhaps a test case for how far Israel lobby groups like the Lawfare Project can go to pre-emptively harass students and faculty into silence – especially in light of the US government's escalation of attacks against public institutions.
"If this is a test case, it's a test case to see what kind of chilling effect you can create at a public university such that administrators who are already on the cowardly side will have to worry about [whether] the state legislature will come after us, or if the governor is going to come after us," Alessandrini said.
Smears and attacks
The Progressive Faculty Caucus at Kingsborough came together following Trump's 2016 election to support leftist professors and progressive causes in the face of a rising right-wing social and political climate.
Alessandrini said that right-wing members of faculty began accusing the caucus of discrimination and blaming members for several acts of anti-Semitic vandalism against Jewish professors.
The caucus, which includes Jewish members, had publicly condemned the vandalism.
Local and national right-wing media – and Israel advocacy groups like StandWithUs – jumped on the story, fueling the smears against faculty.
Michael Goldstein, a Kingsborough administrator who has been behind many of the accusations, described Alessandrini as the "puppet master" of the progressive caucus.
The Jewish Journal pointed to Alessandrini's involvement with Students for Justice in Palestine, his support of the boycott, divestment and sanctions (BDS) campaign for Palestinian rights and his criticism of Israeli apartheid as proof of anti-Semitism.
Professors across the CUNY system have denounced the allegations against the progressive faculty and rallied in support of their colleagues' right to "organize, research and write about the compelling issues of our times."
Right-wing anti-Semitism "gets a pass"
In November, it was revealed that a former faculty member at Kingsborough and other CUNY institutions is a white nationalist and has been a frequent co-host of a podcast with notorious neo-Nazi Richard Spencer.
Spencer once said that he turns to Israel for guidance and referred to his desire for a European ethno-state in North America as "white Zionism."
College administrators told the group Right Wing Watch that the professor, Joshua Dietz, "does not currently work for Kingsborough" but did not say whether the college was aware of his ideology when he was employed there.
Kingsborough did not respond to The Electronic Intifada's requests for comment.
When Alessandrini and others began asking for answers regarding Dietz's position at the college, he said Kingsborough president Claudia Schrader criticized them as "unprofessional" and "not collegial."
It is indicative of the current climate that accusations against leftist professors are "being taken seriously and prosecuted as hard as they can" while "right-wing anti-Semitism is just taken out of the conversation altogether," Alessandrini said.
The legal threats, he said, have created fear about discussing any personnel matters: The Lawfare Project "has figured out that the threat of a lawsuit, in the current climate, whether or not there's a basis to it, whether or not anyone believes that it's winnable, is a really powerful thing right now."
"It's unacceptable at a place like CUNY that there has not been a stronger response," Alessandrini added.
Challenging the threats
Kingsborough is not the only New York institution in the crosshairs of Israel lobby attacks and pressure from donors who wish to shield Israel from criticism.
Earlier this month, a high school history teacher, JB Brager, was fired from their position at the Ethical Culture Fieldston School in the Bronx over tweets critical of Israel and Zionism.
In a letter published in The New York Times on Tuesday, Brager wrote that they "do not believe that it is the right of any denomination or faction of the Jewish community to declare itself the mainstream."
"There is not only one way to be Jewish, and Zionism is increasingly recognized as de facto racist politics. I am a proud Jewish anti-Zionist teacher, and I belong in the classroom," Brager added.
Nearly 80 Jewish spiritual leaders have condemned Brager's firing and called on the school to reinstate them. "It is irresponsible and dangerous to equate critiques of Israel as anti-Semitism," the leaders say.
"Teachers shouldn't be scared of losing their jobs for criticizing Israel or simply teaching about Palestinian human rights. This is not an environment that's conducive to learning," said Radhika Sainath, senior staff attorney with the civil rights group Palestine Legal, who is providing legal advice to Brager.
In June 2018, an elite New York private school canceled a history teacher's class on Palestine, leading the veteran teacher, who is Jewish, to resign.
Another teacher at the same school was punished after he posted the names of Palestinians shot by the Israeli army on his classroom door.
Aided by the American Jewish Committee, a major Israel lobby group, parents at Riverdale Country School smeared the teachers as anti-Semites and white supremacists. One person reportedly invoked the #MeToo movement, likening the teachers to sexual predators.
Alessandrini said that in the wake of Trump's executive order and the Israel lobby's mounting threats, it is imperative that college administrations support students and their right to organize.
Faculty, as well, "have a lot of self-organizing to do," he added.
"Those of us who now have tenure and have relative institutional safety should be looking to form a network to protect untenured professors, adjuncts and graduate students who want to organize for Palestinian rights."
Part of that organizing would mean researching groups like the Lawfare Project and informing university administrators about their intentions, rather than taking defensive positions.
"I remember the really early days of the BDS movement when it was first getting off the ground," he said.
"If you had said to me at the time that the president of the United States would be weighing in on this, writing an executive order, I'd say you were crazy, that it would be amazing if it could reach that level. But it has."
That has to do with the effect that BDS campaigns have had, Alessandrini asserted.
But it also has to do with the fact that the BDS movement is part of other global civil society movements "that are scaring the people in power. And if we're doing that, then we're doing our jobs. That part is not bad news."
Nora Barrows-Friedman is an associate editor of The Electronic Intifada.
Tags