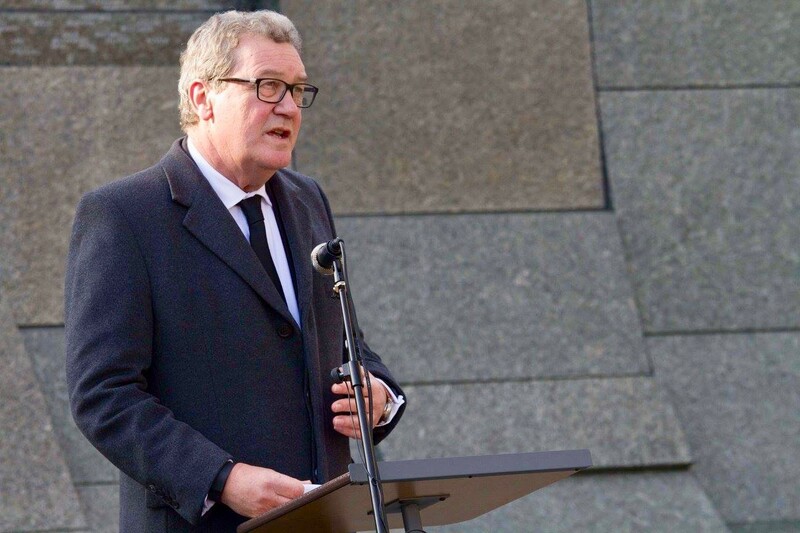 The Australian foreign ministry is disavowing ties between two of its senior diplomats and the right-wing Israeli group NGO Monitor.
NGO Monitor has been involved in leveling smears targeting Australian aid to Gaza that Canberra has refuted.
On 4 August, NGO Monitor, which works closely with the Israeli government to attack human rights and aid organizations, sent out an email announcing three new members for its international advisory board.
One was Dave Sharma, who recently completed a four-year term as Australian ambassador to Tel Aviv. The other two are former Canadian and US diplomats.
"They join a number of distinguished individuals providing direction and council [sic] to NGO Monitor," the email stated.
The NGO Monitor website also lists Alexander Downer, Australia's ambassador in London – known officially as high commissioner – as a member of its advisory board.
"Asked to be removed"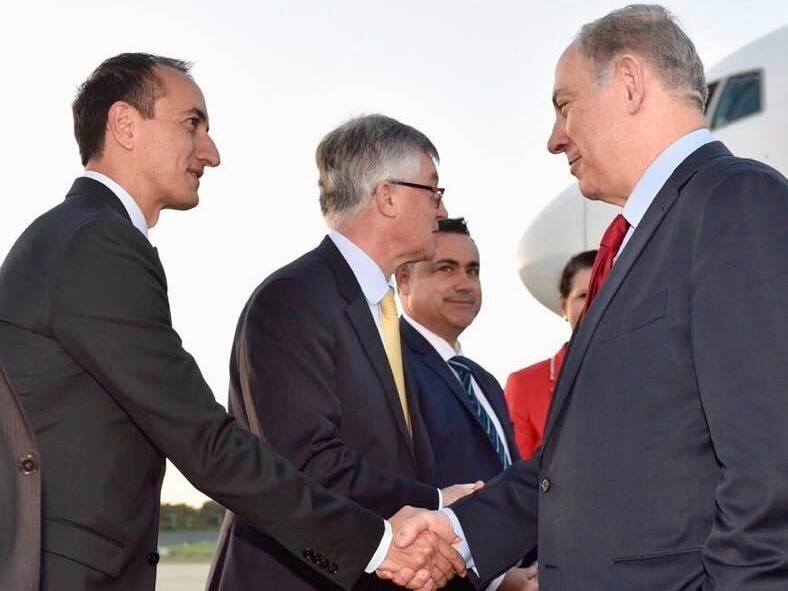 But after an inquiry from The Electronic Intifada, the Australian foreign ministry has confirmed that both Sharma and Downer are cutting ties with the Israeli group.
"Mr. Downer agreed to join the board of NGO Monitor prior to his appointment as high commissioner in London and had had no contact with the organization since then," a Department of Foreign Affairs and Trade spokesperson stated in an email to The Electronic Intifada. "Mr. Downer has stood down and asked to be removed from the NGO Monitor site."
Downer is Australia's most experienced diplomat, arguably outranking even the current foreign minister Julie Bishop. Prior to being appointed to the prestigious London posting, Downer was Australia's longest-serving foreign minister, from 1996-2007.
The foreign ministry in Canberra also stated that Sharma, who remains a government employee though currently on leave, "was invited by NGO Monitor to join its board, he declined and has asked that reference to him be removed from its website."
Sharma and the ministry had already publicly stated in posts on Twitter that Sharma would not formally join NGO Monitor.
Warmongers and right-wing figures
Being able to list Downer, as well as Sharma, would be an obvious propaganda coup for NGO Monitor.
Its international board is a who's who of prominent warmongers and far right-wing figures.
The latest additions announced along with Sharma were John Bolton, the neoconservative former US diplomat notorious for his hawkish support of the invasion of Iraq, and Vivian Bercovici, the former Canadian ambassador in Tel Aviv.
Bercovici is not a career diplomat, but was a political appointee of the previous Conservative government of Stephen Harper. According to The Times of Israel, Bercovici "raised eyebrows" for her "unapologetic support" of Israel's actions during its 2014 invasion of Gaza that killed more than 2,200 Palestinians, including 550 children.
The Liberal government of Prime Minister Justin Trudeau, which succeeded Harper, replaced Bercovici with a career diplomat after she had spent just two years in her post.
Bercovici, who lives in Tel Aviv, tweeted that she was "honored" to join NGO Monitor.
Smearing Australian aid
NGO Monitor works closely with the Israeli government to smear human rights and aid groups that document and try to counter Israel's abuses of Palestinians.
While claiming to confront extremism, NGO Monitor partners with far-right racist and Islamophobic politicians in Europe.
NGO Monitor also supplied information smearing human rights groups to far-right Swiss lawmakers as part of a failed effort to pass a law restricting Switzerland's support for such organizations.
Aside from the general conflict of interest of having its diplomats associated with a group that works for a foreign government, Canberra has special reason to be alarmed about any link with NGO Monitor.
NGO Monitor has been instrumental in promoting outlandish allegations that Australian aid funding for Gaza was diverted to the military wing of Hamas.
In June 2016, Israel's Shin Bet intelligence agency arrested World Vision's Gaza director Mohammed El Halabi and accused him of diverting tens of millions of dollars to Hamas' military wing.
World Vision, a global Christian aid and development agency, rejected the Israeli allegations, noting that the sums Israel claimed had been diverted far exceeded its entire program budget in Gaza.
El Halabi's lawyer said his client was tortured and Amnesty International condemned his secret trial that began a year ago.
In the wake of Israel's allegations, the Australian government suspended its funding for World Vision's work in Palestine and launched an investigation.
In March this year, the Australian government cleared the charity finding "nothing to suggest any diversion of government funds."
But government funding for World Vision remains suspended pending the outcome of an Israeli court case against El Halabi
El Halabi has pleaded not guilty but is being pressured by an Israeli judge to accept a plea deal. The judge told him in March that in a "security case" like his, he has virtually no hope of not being convicted by an Israeli court.
Signs of change
Australia's disavowal of its diplomats' ties to NGO Monitor will be welcomed by Australians who want to see their country play a more supportive role for Palestinian rights.
But the Australian government is still far from doing that. In April, it revoked the visa of Bassem Tamimi, a Palestinian who at one time was declared to be a prisoner of conscience by Amnesty International.
He'd been invited to Australia to talk about the nonviolent struggle he is involved in against Israel's ongoing theft of Palestinian land. In February, by contrast, Australian Prime Minister Malcolm Turnbull laid out a red carpet welcome for his Israeli counterpart Benjamin Netanyahu.
The Australian government's subservience to Israel puts it – like the governments of other Western countries including the US, Canada and Britain – badly out of step with its own public, who are ready for much more robust actions, including sanctions, to hold Israel accountable for its violations.
In a sign of change however, dozens of Australian lawmakers last year took a strong public stand calling on their government to raise concerns with Israel about its systematic mistreatment of Palestinian children.
Tags