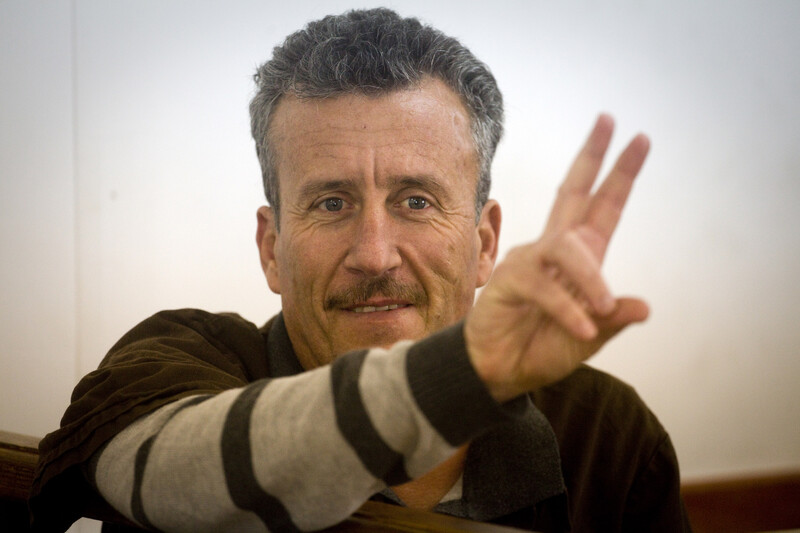 The Australian government has revoked the visa of a Palestinian who at one time was declared to be a "prisoner of conscience" by Amnesty International.
In 2012, Amnesty said that Bassem Tamimi was being detained by Israel "solely for his role in organizing peaceful protests against the encroachment onto Palestinian lands by Israeli settlers."
On Friday, Tamimi was notified by Australia's immigration department that his visa was being revoked, just a day before he was due to fly out for a speaking tour hosted by Palestine solidarity groups across the country.
Tamimi was informed in a letter that the department "recently became aware of information that indicates there is a risk that members of the public will react adversely to your presence in Australia regarding your views of the ongoing political tensions in the Middle East."
The visa had been granted just days earlier, on 4 April. As a result of the revocation, Tamimi is also subject to exclusion from Australia for three years.
On Monday, an immigration lawyer lodged an appeal on Tamimi's behalf, organizers told The Electronic Intifada.
Reprisals
Tamimi was due to speak at the annual Marxism conference in Melbourne before traveling to other cities.
The immigration department letter does not specify the nature of the "information" that prompted the visa revocation.
Tamimi is from the occupied West Bank village of Nabi Saleh, whose residents have faced harsh reprisals for their persistent unarmed resistance to Israel's theft of their land.
When Tamimi was convicted by an Israeli military court for his activism in 2012, the European Union designated him a "human rights defender."
As a result of global attention to their struggle, the people of Nabi Saleh, including the Tamimi family, have been the subject of smears by anti-Palestinian activists demonizing them. Australia's main Israel lobby group AIJAC has also previously disseminated attacks on the Tamimi family.
In January, the US suspended a visa for Tamimi's teenage daughter Ahed, preventing her from taking part in a speaking tour.
Blatant discrimination
Organizers of Tamimi's tour in Australia have called the visa revocation "an act of extreme censorship."
Lee Rhiannon, a federal senator from the Australian Green Party, called on immigration minister Peter Dutton to reinstate the visa.
"If Minister Dutton does not reverse his decision it will be seen as [an] act to deliberately stop voices for Palestinian justice [from being] heard in Australia," Rhiannon added.
Almost 2,000 people have signed a petition calling the bar on Tamimi "a blatant case of discrimination," especially in light of Prime Minister Malcolm Turnbull's warm welcome for his Israeli counterpart Benjamin Netanyahu in February.
A year ago, this writer faced unusual delays obtaining a visa to Australia to participate in the Marxism conference and speak in other cities. That prompted an outcry and accusations from Australian activists that the delay was politically motivated. The visa was eventually granted only hours ahead of scheduled travel.
Like Israel
Australia's policy of barring Palestinians based on their views aligns the country even more closely with Israel, which earlier this year passed legislation barring entry to advocates of boycott, divestment and sanctions (BDS) measures against the state.
On Monday, Israel barred entry to Anuar Majluf, the head of the Palestine Federation of Chile. The South American nation has one of the world's biggest Palestinian diaspora communities.
"After a long and conclusive research that the ministry has conducted, it was determined that Majluf is one of the most prominent activists against Israel in Chile over the years," Israel's strategic affairs ministry told media.
"The right direction"
If the motive for preventing Tamimi from traveling to Australia was to reduce attention on Israel's violations of Palestinian rights, it has already backfired.
The government's action in canceling the visa has garnered negative attention in numerous outlets, including The Sydney Morning Herald and The Guardian.
Even Australia's national public broadcaster ABC suggested that barring Tamimi may be "an example of curbing freedom of speech."
"I want to tell all the people of Australia that we are people of peace, that we have chosen to fight this occupation with nonviolence," Tamimi told The Electronic Intifada from Amman, Jordan. "I want to tell the Australian people that they should distinguish between the victim and the criminal – which is the occupation."
It appears that this message is already getting through, with a recent survey showing that more Australians sympathize with the Palestinians than with Israel.
Tamimi said he believes that pro-Israel groups are working all over the world to prevent Palestinians from speaking out about Israel's rights violations.
"As long as our enemy is shaken by what we are doing, it's a sign that we are working in the right direction," he said.
Tags