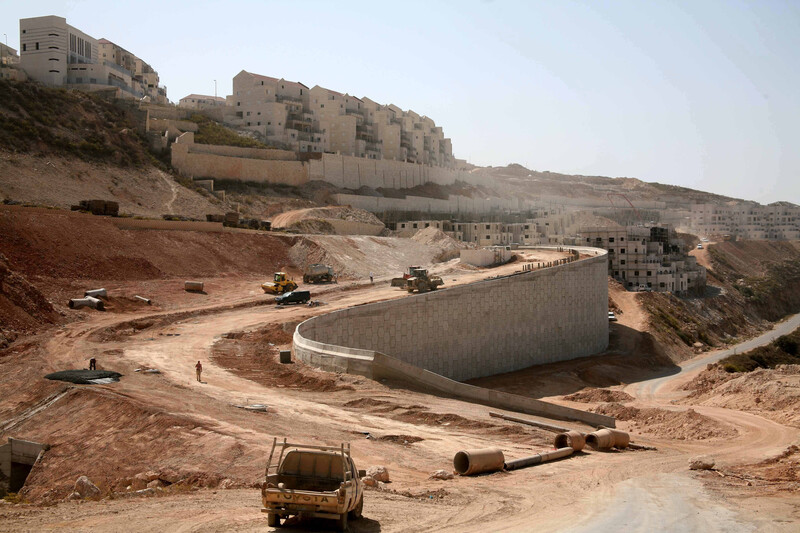 Two in five Americans back economic sanctions or more serious actions against Israel over its continued construction of settlements on occupied Palestinian land, a crime under international law, a new poll has found.
Among Democrats, a clear majority – 56 percent – backs economic sanctions or tougher actions.
The poll produced other remarkable findings that underline growing public opposition to unquestioning support for Israel in the United States.
Commissioned by professors Shibley Telhami and Stella Rouse of the University of Maryland and conducted by the firm Nielsen Scarborough, the survey asked more than 2,000 respondents their views on key foreign policy issues.
More than half – 54 percent – say the US should be even-handed, leaning neither towards the Israelis or Palestinians, a figure that shoots up to 72 percent among Democrats.
Right now, 57 percent of respondents overall see the US leaning more towards Israel.
Americans are also very open-minded towards a one-state solution encompassing all of present-day Israel, the occupied West Bank and Gaza Strip.
Overall, 37 percent of Americans favor a two-state solution, but 31 percent say they would prefer "a single democratic state in which both Jews and Arabs are full and equal citizens, covering all of what is now Israel and the Palestinian territories."
Only 9 percent prefer Israel annexing all of the occupied territories without giving Palestinians full rights, and another 15 percent say they favor the status quo of indefinite military occupation.
When asked what they would prefer if their favored approach fails, almost two-thirds – 63 percent overall – said a one-state solution. This includes 70 percent of Democrats and 50 percent of Republicans.
Just 10 percent overall would contemplate what appears to be the direction Israel is heading: annexation of the West Bank without giving Palestinians equal citizenship.
According to Telhami, who summarized some of the poll's findings in a Washington Post article, the survey results show strong polarization between Democrats and independents on the one hand, who tend to be more favorable to Palestinian rights, and supporters of President Donald Trump, on the other, who strongly back Israel.
On Wednesday, Trump received Palestinian Authority leader Mahmoud Abbas at the White House as part of another US initiative ostensibly aimed at achieving peace.
Trump recently pledged to continue the policy of his predecessor Barack Obama of maintaining military aid to Israel at record levels.
But even among Republicans, the survey reveals little support for Israel entrenching its apartheid system in the long term.
The poll also highlights how starkly out of step US political elites are with the public. Last week, all 100 members of the Senate signed a letter to the UN secretary-general demanding that Israel be given "equal treatment" – meaning in effect that it be exempted from scrutiny or accountability for its well-documented violations of Palestinian rights and international law.
The poll is more bad news for Israel and leaders of its lobby groups, who recently acknowledged in a private report leaked to The Electronic Intifada that their efforts to thwart the "impressive growth" of the Palestine solidarity movement have failed despite vastly increasingly their spending.
Similar polls in Canada and Australia in recent months have shown surging public support in those countries for actions to hold Israel accountable, including boycott, divestment and sanctions.
Tags