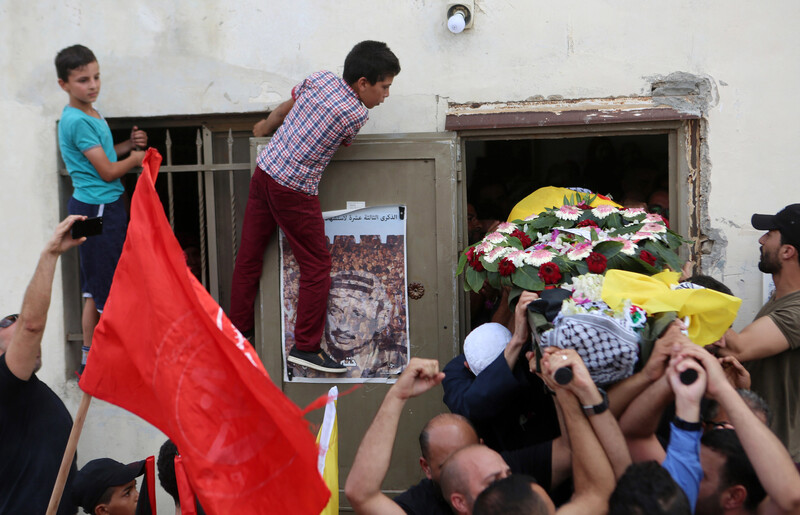 Israeli occupation forces killed 29 Palestinians during the month of October amid the ongoing crackdown on mass protests in the Gaza Strip and an uptick in deadly incidents in the West Bank.
More than 260 Palestinians have been killed by Israeli soldiers and settlers so far this year.
Six of those killed in October were children slain in Gaza's boundary areas:
Ahmad Samir Harb Abu Habal, 15, died after he was hit in the head with a tear gas canister fired by Israeli forces during a protest in northern Gaza on 3 October.
Faris Hafiz al-Sarsawi, 13, died after he was shot in the chest by an Israeli soldier while he was throwing stones some 10 meters away from the Gaza-Israel boundary fence east of Gaza City on 5 October.
Defense for Children International Palestine stated that the 12 October death of Ahmad Abdallah Abu Naim, 17, "appears to be an extrajudicial killing." The teen was among a group of protesters who broke through the Gaza-Israel boundary fence east of al-Bureij refugee camp in central Gaza.
"Israeli forces opened intensive fire at the group, according to eyewitnesses. As many protesters fled back toward the fence, Ahmad ran in the other direction, toward a soldier standing on a concrete block and grabbed onto the soldier's foot," Defense for Children International Palestine stated.
"The two struggled with each other for some moments before the soldier managed to escape. According to witness reports and other evidence gathered by DCIP, another soldier then shot Ahmad twice in the back at close range. The bullets exited through his chest, killing him."
Three children – Khalid Bassam Mahmoud Abu Said, 14, Abd al-Hamid Muhammad Abd al-Aziz Abu Thahir, 13, and Muhammad Ibrahim Abdallah al-Satari, 15 – were killed in an Israeli airstrike along the eastern boundary of Deir al-Balah, central Gaza Strip, on 28 October. Israel said that its forces had targeted a group planting an explosive device along the boundary fence, a claim disputed by the children's families, who said that they were trapping birds when they were killed.
Omar Shakir, director of the Human Rights Watch office in Jerusalem, told The Washington Post that the killing of the boys appeared to violate international law.
"Army or states can use lethal force only when there is an imminent threat to lives," Shakir said, adding that entering a restricted area or planting explosives "doesn't mean someone's life is at imminent threat."
Defense for Children International Palestine has confirmed the deaths of 50 children by Israeli soldiers and settlers so far this year. Of them, 44 were killed by the Israeli military in Gaza since the launch of the Great March of Return protests on 30 March.
Elderly man killed
Nineteen Palestinian men were killed in Gaza during the month of October, most of them during protests.
At least two others were killed outside the context of the Great March of Return.
Ibrahim Ahmad Nassar al-Arouqi, 74, was standing in the street near his home in al-Maghazi refugee camp in central Gaza when he was hit by a live bullet in his back on 3 October. The incident took place outside the context of Gaza's mass protests, according to the human rights group Al Mezan.
Naji Muhammad al-Zaanin, 25, was killed in an airstrike on 17 October. The Israeli military released a video of the deadly strike, claiming that it had targeted a group attempting to launch rockets into Israel.
Meanwhile in the West Bank, four Palestinians were killed by occupation forces. Two Israelis were shot and killed at an industrial plant in the Barkan settlement by a Palestinian coworker who remains at large, bringing to 11 the total number of Israelis killed by Palestinians in the West Bank and Gaza during the year.
The military claimed that Elias Yassin, 22, was attempting a stabbing attack when soldiers opened fire on him on 15 October in the Barkan industrial settlement, where two Israelis were killed earlier in the month. No Israelis were injured in the incident during which Yassin was killed.
Muhammad Muamar al-Atrash, 42, was killed after allegedly stabbing and lightly injuring a soldier at a military checkpoint near the Ibrahimi mosque in Hebron's Old City on 22 October.
Palestinian medics were reportedly prevented from providing treatment to the wounded man, whose body lay in the street. Videos show Israeli settlers standing around and celebrating al-Atrash's death.
Muhammad Mahmoud Bisharat, 23, was shot and killed during a raid in the village of Tamoun, near the town of Tubas on 24 October. Three others were injured during the raid, two critically.
Two days later, Uthman Ladadweh, 38, was killed during confrontations between Palestinians and occupation forces in al-Mazraa al-Gharbiya on the outskirts of Ramallah, the seat of the Palestinian Authority in the West Bank.
Gaza electricity increases
Also during the month of October, electricity supply in Gaza increased significantly after Qatar donated $60 million for fuel to operate additional turbines in the territory's sole power plant.
"The United Nations is purchasing the Qatari-funded fuel from Israel and coordinating its entrance into Gaza via Kerem Shalom Crossing," the human rights group Gisha stated.
"Along with the electricity bought from Israel and supplied on direct lines to the Strip, Gaza residents are now receiving power in cycles of eight (or more) hours of electricity, followed by about eight hours of blackouts, depending on the weather and other factors. The Qatari donation is expected to be sufficient to operate three of the plant's turbines for six months."
Israeli warplanes struck dozens of sites across Gaza, including densely populated areas, beginning in the late hours of 26 October after armed groups in Gaza fired rockets into Israel.
Israel's air force said it hit 95 targets before a ceasefire was reached between Israel and Islamic Jihad, a Palestinian resistance and political group in Gaza.
Israeli officials attributed the rocket fire from Gaza to a power struggle between Islamic Jihad and Hamas, which administers the internal affairs in the territory, and has been involved with indirect talks with Israel to ease the blockade and tensions along the boundary.
"Gaza is imploding"
Nickolay Mladenov, the UN's Middle East envoy, warned the Security Council on 18 October that "the situation in Gaza is imploding. This is not a hyperbole. This is not alarmism. It is a reality."
He added that "We remain on the brink of another potentially devastating conflict, a conflict that nobody claims to want, but a conflict that needs much more than just words to be prevented."
At the conclusion of October, factions in Gaza reportedly agreed to stop mass confrontations with occupation forces along the boundary with Israel and halt the launching of incendiary balloons and kites.
Hamas and Islamic Jihad stated that the Great March of Return protests would continue until Israel's 11-year blockade comes to an end.
The announcement came soon after an Egyptian delegation visited Gaza as part of a greater effort to defuse the situation in the territory and reach a long-term truce between Hamas and Israel.
The Action Group for Palestinians of Syria recorded the deaths of five Palestinians due to the ongoing war in the country in October.
Three of those killed were fighters in pro-government militias who died during battle against Islamic State militants.
The two others killed were Islamic State fighters who died in battle with pro-government forces.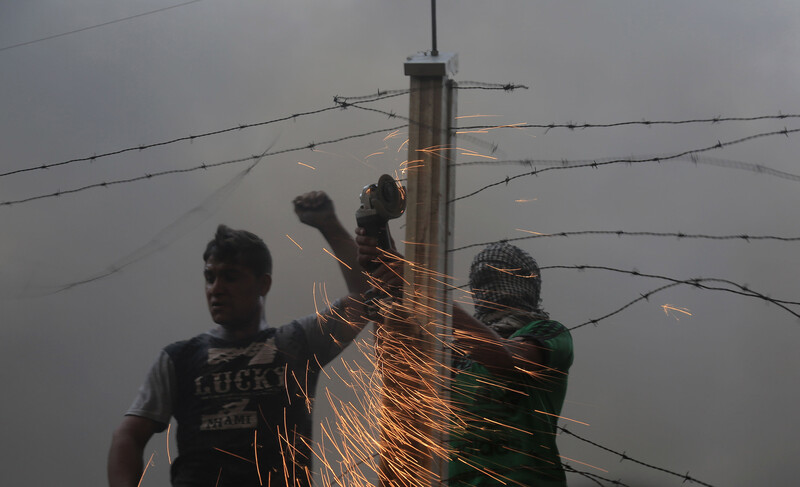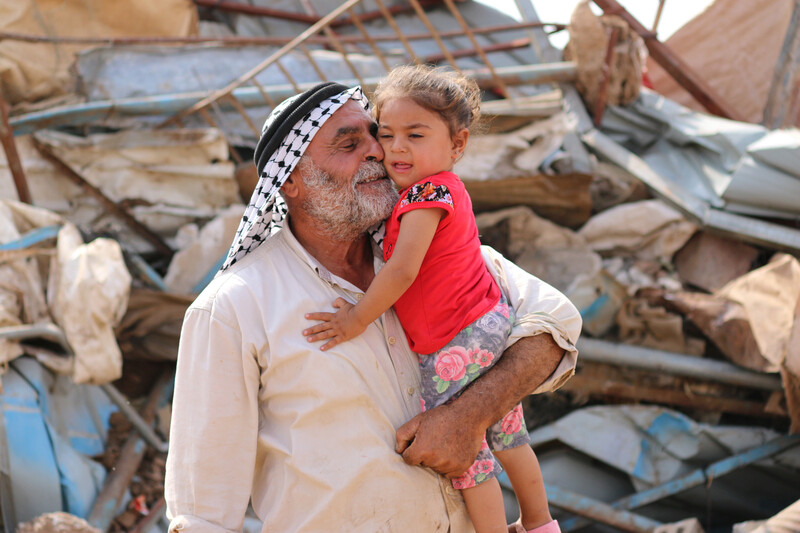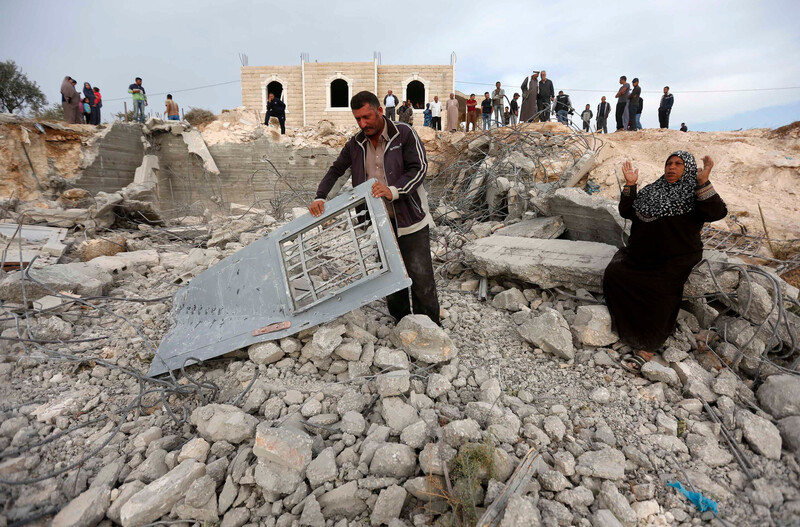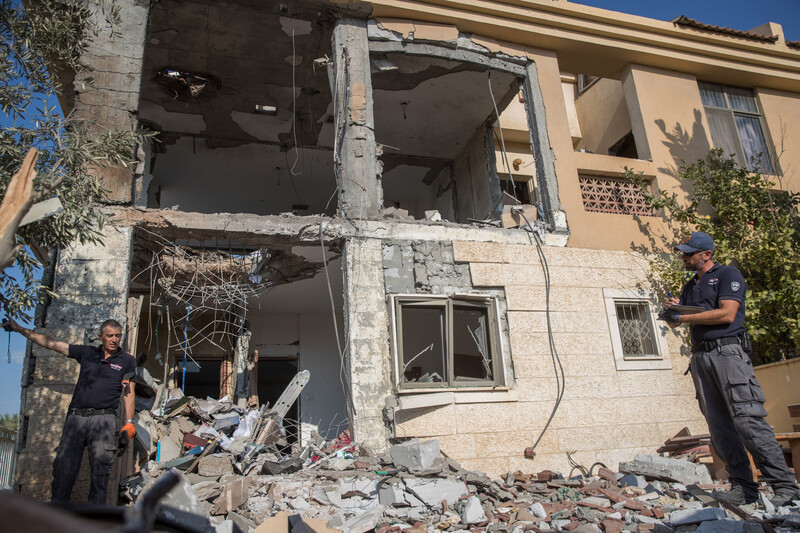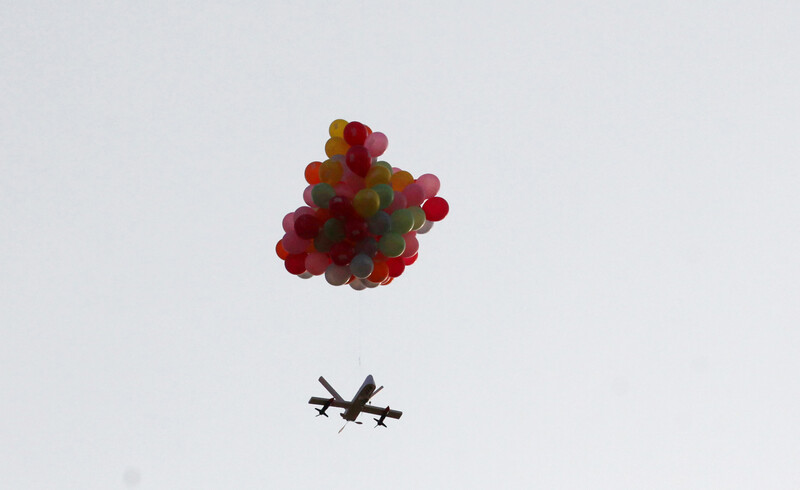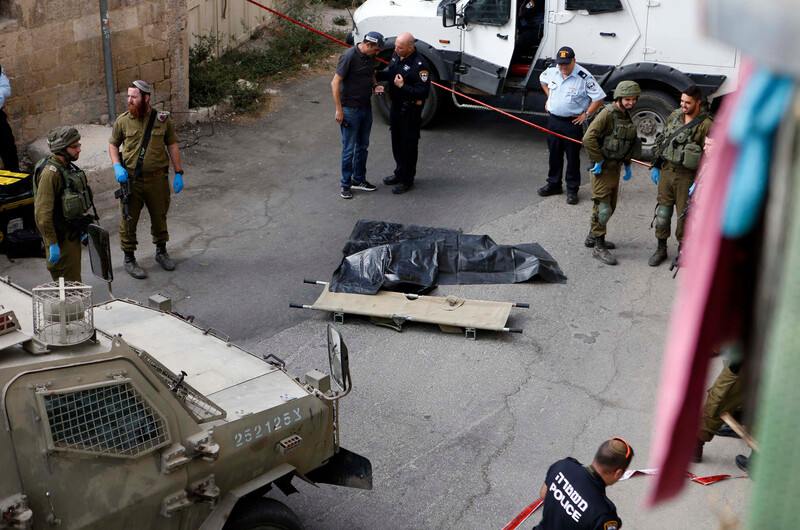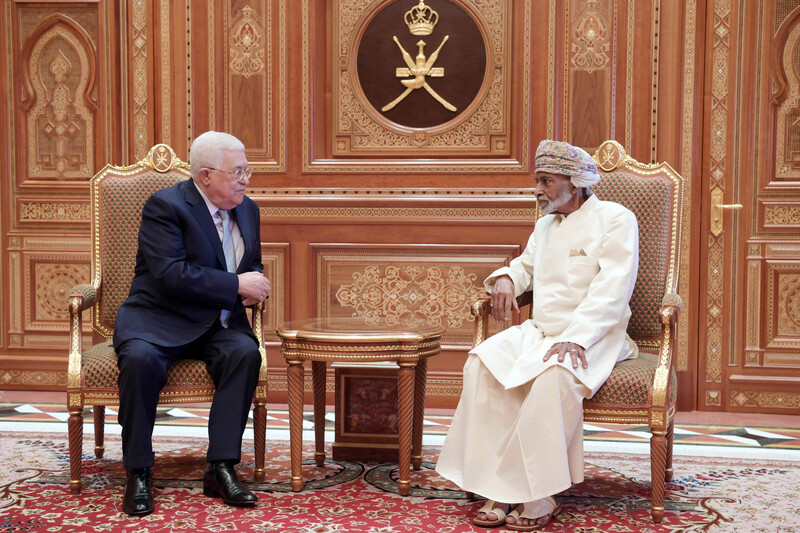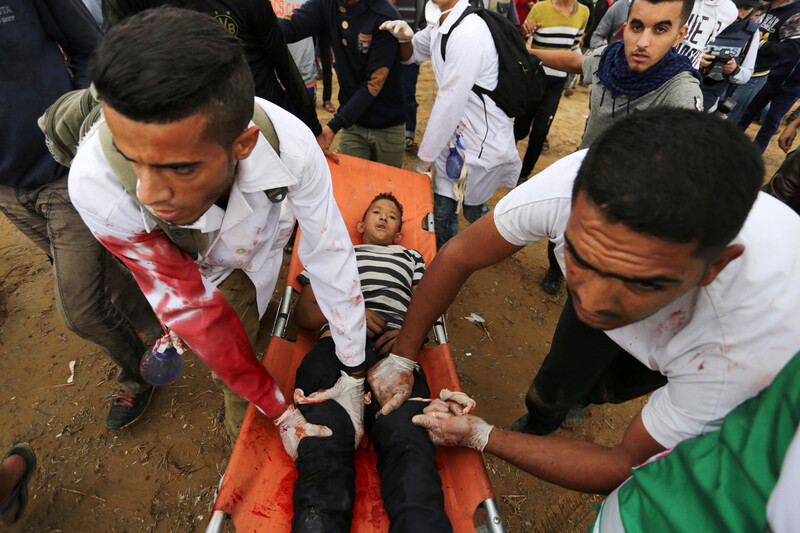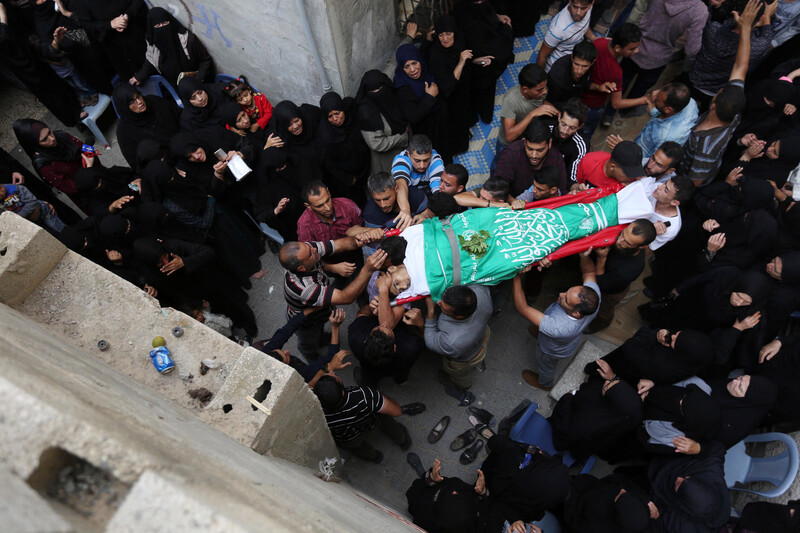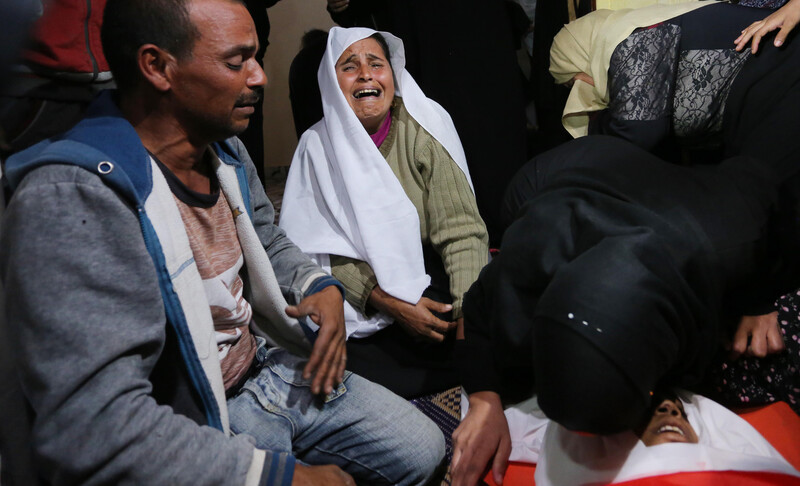 Tags