Twenty-two Palestinians in the occupied West Bank and Gaza Strip were killed by Israeli fire during the month of November.
Around 290 Palestinians have been killed by Israeli occupation forces since the beginning of the year. Twelve Israelis were slain by Palestinians during the same period, as well as a Palestinian from the West Bank killed by a rocket fired from Gaza.
Some 180 Palestinians have been shot dead and nearly 6,000 others injured by live fire during Great March of Return protests in Gaza.
Fourteen of those Palestinians killed by occupation forces during November were slain over more than 48 hours of intense hostilities across the Gaza-Israel boundary. The fighting was triggered by a gun battle that erupted when Hamas forces discovered an Israeli commando unit operating clandestinely in Gaza on 11 November. Seven Hamas fighters and an Israeli lieutenant colonel were killed during the initial confrontation.
Before an informal ceasefire was reached on 13 November, Palestinian groups in Gaza launched more than 400 rockets towards Israel, killing Mahmoud Abu Asba, a Palestinian man from the West Bank in a home in Ashkelon, and severely injuring an Israeli woman.
An Israeli soldier was seriously injured when fighters in Gaza hit an army bus with an anti-tank missile soon after the soldiers it was carrying had disembarked.
The Israeli military struck sites throughout Gaza, killing seven Palestinians, at least two of them civilians, and destroying 33 housing units, including apartment towers, as well as a multi-story building housing a television channel.
Gaza boundary killings
Several other Palestinians in Gaza were killed along the boundary with Israel during the month, or died of injuries sustained during protests held in the northern and eastern perimeter of the territory in previous months.
Imad Shahin, 17, died in an Israeli hospital on 4 November from wounds sustained when he allegedly crossed the boundary fence the previous day.
Israel is holding the body of Shahin as well as those of 10 others from Gaza killed since 30 March, when mass protests held under the banner of the Great March of Return were launched.
On 5 November, Ghanim Shurrab, a 44-year-old man with a disability, died in a Gaza hospital from injuries sustained after he was shot in the left foot during Great March of Return protests on 19 October.
Two days later, Ahmad al-Najjar, 21, died in a West Bank hospital from injuries sustained when he was shot in the stomach with a bullet that exited his back during a Great March of Return protest on 26 October.
On 8 November, Muhammad Abu Sharabin, 21, was fatally shot when a group of youths reportedly approached the boundary fence east of al-Maghazi refugee camp in central Gaza.
The next day, Rami Wael Ishaq Qahman, 28, was killed when he was shot in the neck by Israeli forces during Great March of Return protests east of Rafah in southern Gaza.
Nawaf Ahmad al-Attar, 20, was killed by Israeli fire while fishing in the waters of northern Gaza on 14 November, less than 24 hours after a ceasefire agreement was reached between Israel and armed groups in the territory.
Another fisher, Mustafa Khalil Abu Odeh, 30, was shot and killed by Egyptian navy fire while in waters off of Gaza's southern coast on 8 November – the second Gaza fisher slain by Egyptian forces this year.
On 3 November, Muhammad Nasir Ziad al-Rifi, 13, succumbed to his injuries from a 21 August 2014 drone strike that killed his father, twin brother and five other members of his family – most of them children. The child's spine was hit by shrapnel, causing paraplegia.
Soldiers kill Palestinians in West Bank
In the West Bank, Muhammad Ibrahim Shreitah, 26, died on 11 November from his injuries after he was shot during confrontations between Palestinians and occupation forces in al-Mazraa al-Gharbiya village on 26 October. Another Palestinian was shot and killed during the same protest over confiscation of village land and settler violence.
Later that week Israeli police shot Abd al-Rahman Abu Jamal, 17, while he allegedly carried out a stabbing attack at an occupied East Jerusalem police station on 14 November. The teen died six days later. Seven Israeli police officers were reported injured during the incident in which the teen was fatally wounded.
On 26 November, Ramzi Abu Yabes, 32, was shot and killed by soldiers after he allegedly attacked and injured three of them with his car near the Gush Etzion junction in the southern West Bank. Soldiers detained a Palestinian ambulance in order to remove Abu Yabes' body and transfer it to a military vehicle.
Also during the month of November, dozens of Palestinian children and several adults were injured by Israeli soldiers during multiple raids on schools. One of the raids "involved some 50 Israeli settlers, reportedly from Yitzhar settlement, who stormed the school accompanied by Israeli forces," according to the United Nations monitoring group OCHA.
"Since the beginning of 2018 there has been a significant increase in incidents involving the entry of Israeli forces and settlers into Palestinian schools," OCHA stated.
Palestinians in Gaza had electricity supply of 12 to 16 hours per day, up from 4 to 5 hours in previous months, after Qatari-funded fuel was imported to the territory in October.
"Despite this, basic health, water and hygiene facilities continue to rely on UN-assisted emergency fuel to operate backup generators and vehicles during power cuts," according to OCHA.
The rights group Gisha warned that the Qatari-funded fuel will only be enough to run Gaza's power plant turbines "for six months at best," and that "increased demand once winter sets in will present a challenge of managing demand on the grid."
Syria
The deaths of eight Palestinians in the context of the ongoing war in Syria were recorded during the month of November.
Three refugees who fled Yarmouk camp were reported to have died as a result of prolonged sickness due to the siege on the camp and lack of adequate medical care.
Muhammad Anis Badwan, another resident of Yarmouk camp, and Ahmad Abdallah al-Bilbasi, from Aideen camp near Hama, were reported during the month to have died in Syrian government prison.
Khalid Hussein Salih, a fighter with the al-Saiqa government militia, was shot dead in a suspected assassination in the outskirts of Damascus on 5 November.
That same day, another refugee, Ali Muhammad al-Abayat, from al-Husseiniya camp, was shot and killed in the south of the country.
Muhammad Zakariya al-Tatari, one of two fighters with the Popular Front for the Liberation of Palestine killed in Gaza in November, was among some 1,000 residents of Yarmouk camp who had fled to the Palestinian territory during the Syrian war.
UNRWA, the United Nations agency for Palestine refugees, reported that nearly all its installations in Yarmouk, as well as those in Deraa refugee camp, in southern Syria, were severely damaged or destroyed.
"People have already slowly started to return to Deraa camp, despite the huge damage and lack of basic infrastructure," UNRWA stated. "Deraa camp was home to 10,000 Palestine refugees before 2011. So far, 400 families have returned since the government retook control in July 2018."
The Syrian government announced its approval for the return of Palestinian refugees to both Deraa and Yarmouk camp. In both camps, UNRWA added, "the vast majority of houses have been affected and all basic infrastructure has been destroyed."
Before the war some 160,000 refugees lived in Yarmouk camp, which was known as the capital of the Palestinian diaspora.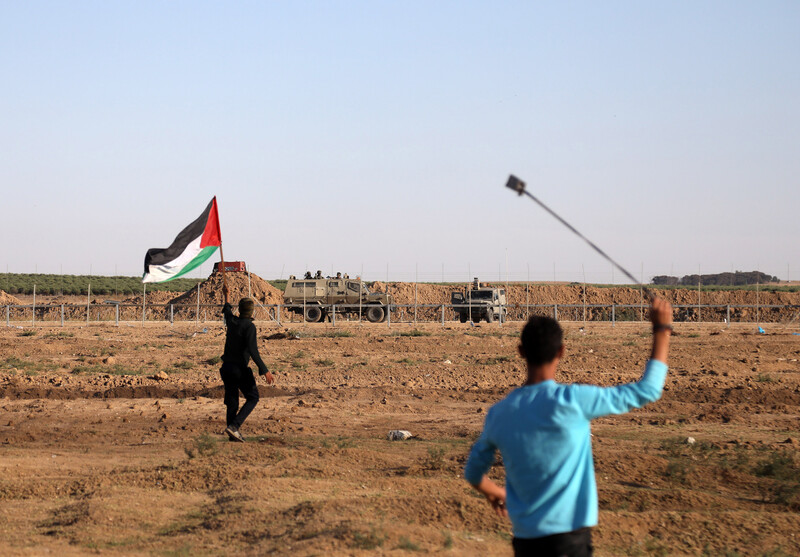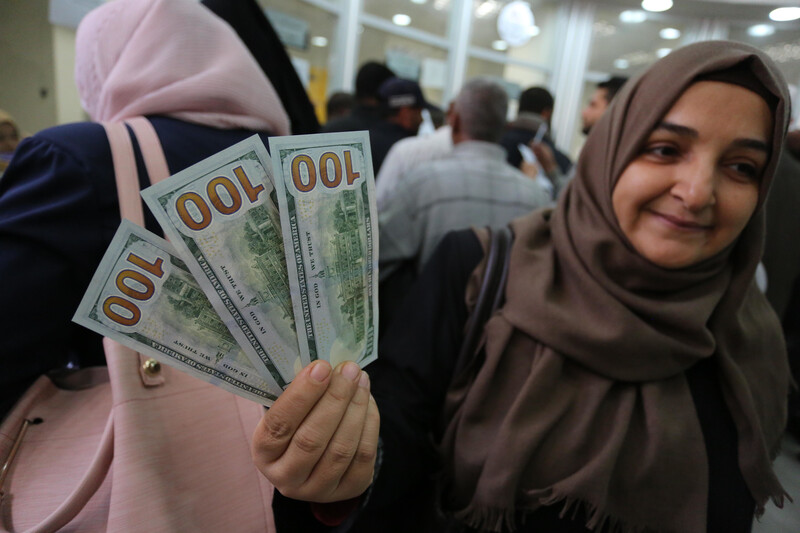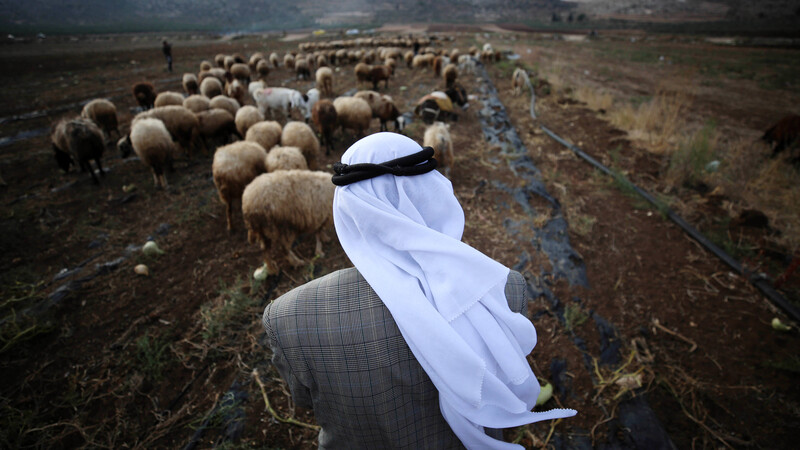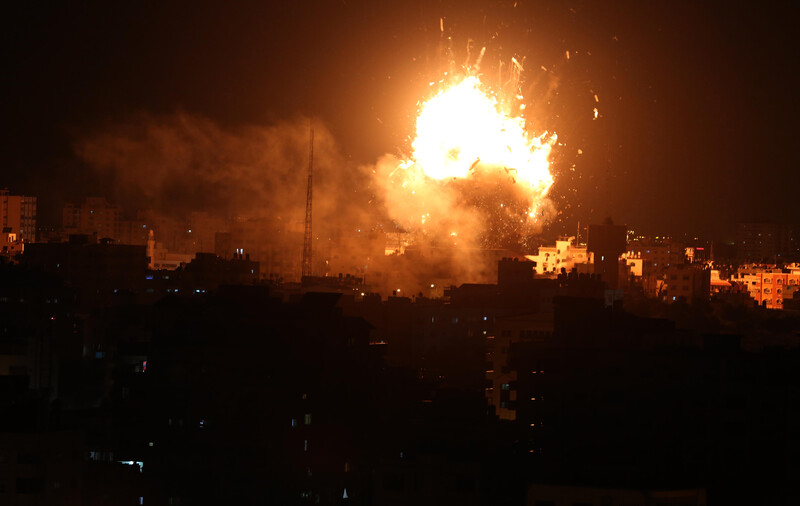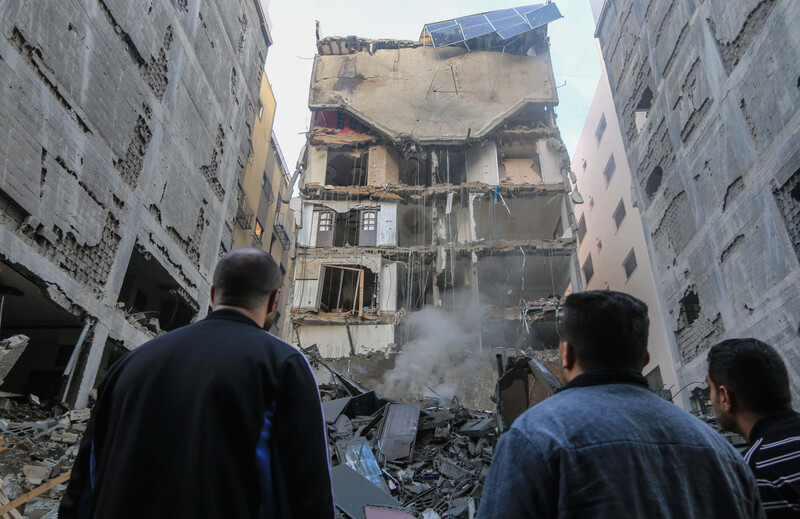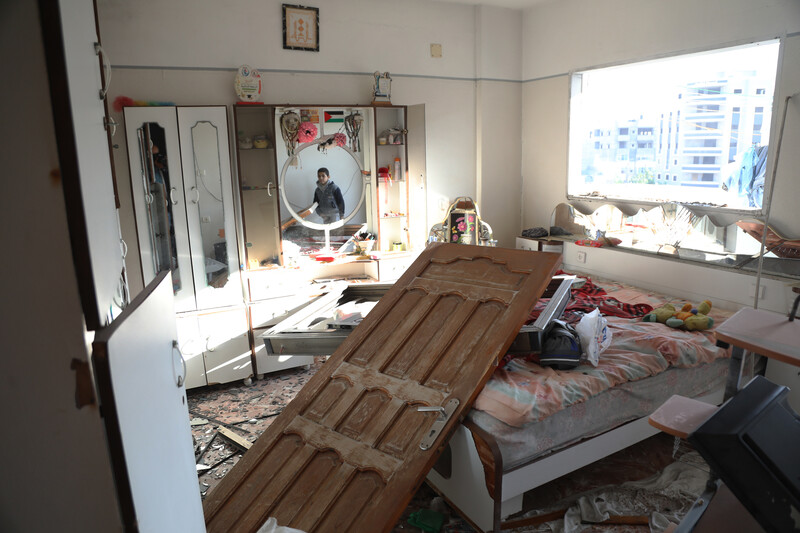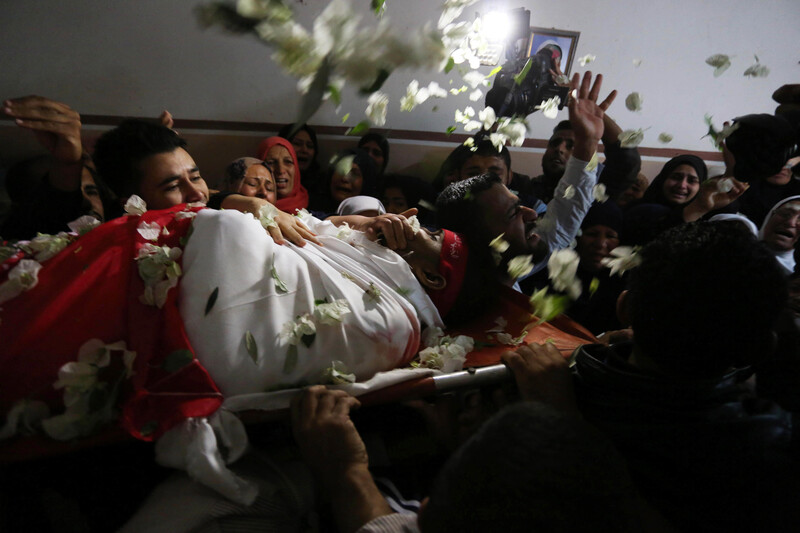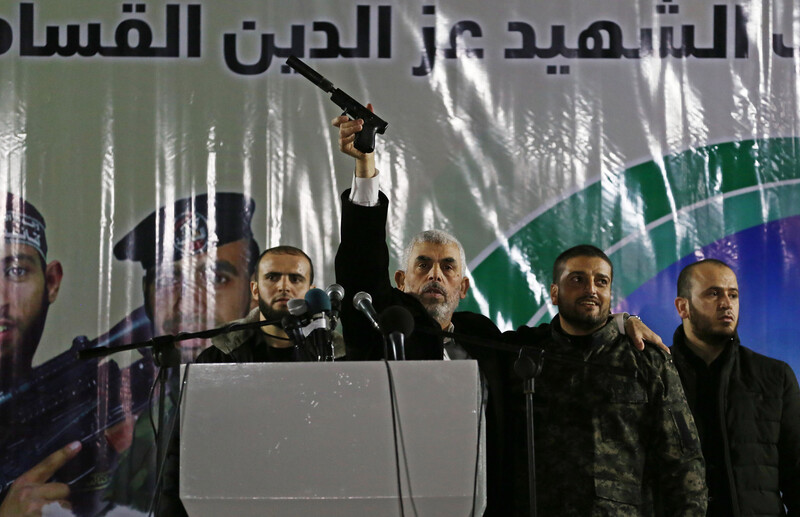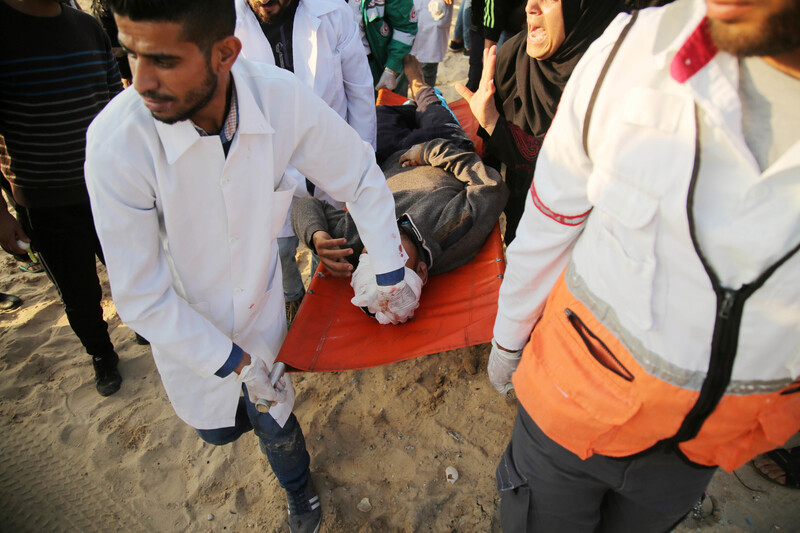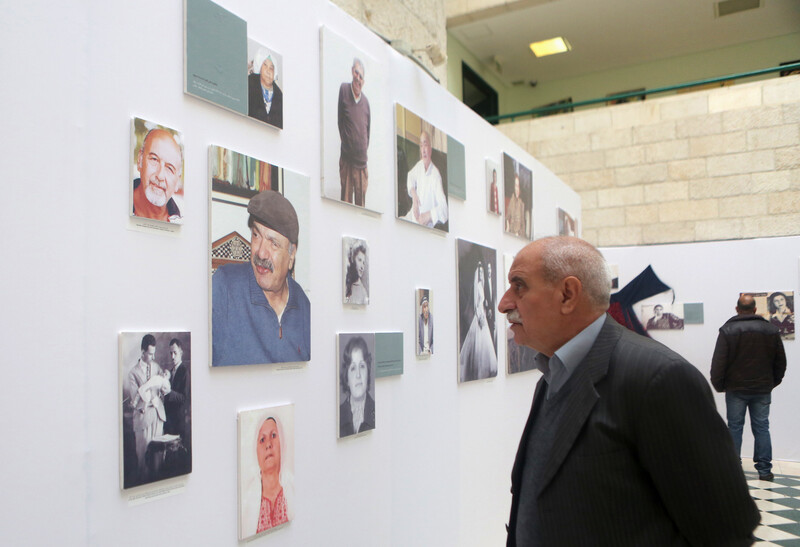 Tags