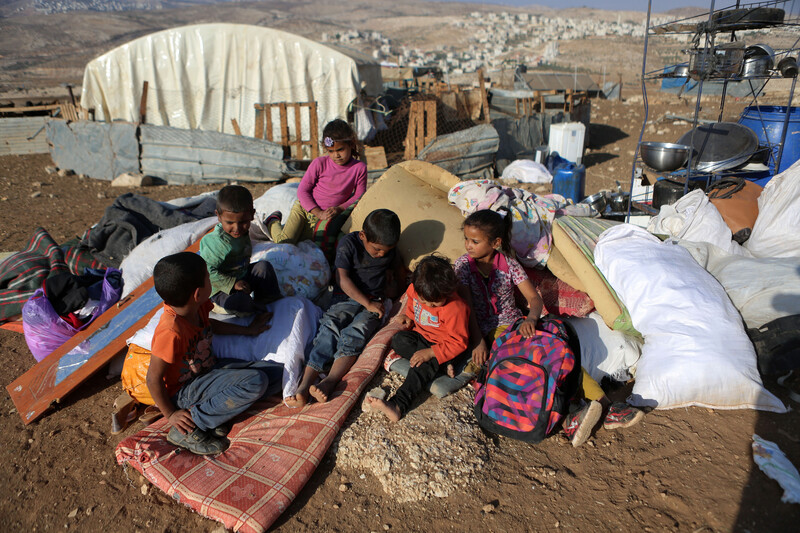 Israeli forces killed four Palestinians during the month of November.
Three were killed during separate alleged stabbing attacks on Israeli forces. No Israeli soldiers were injured in any of the incidents which led to the death of the alleged assailant.
One of those killed, Muhammad Nabil Jawdat Salam, was a 14-year-old boy shot at Shuafat checkpoint near Jerusalem on 25 November.
The other slain persons were identified as Maen Nasser al-Din Abu Qaraa, 23, shot near Ofra settlement in the central West Bank on 3 November, and Jihad Muhammad Said Khalil, 48, killed at Qalandiya checkpoint near Ramallah on 22 November.
Another man, 32-year-old Muhammad Amr, was critically wounded during an alleged stabbing attack in the northern West Bank village of Huwwara on 9 November.
100 Palestinians killed this year
Seventy-three Palestinians, including 21 children, and eight Israelis, including a girl, have been killed during actual and alleged attacks carried out in the West Bank so far this year, according to the United Nations monitoring group OCHA.
A total of 100 Palestinians have been slain by Israeli forces this year, including Muhammad Abu Saada, 25, who was shot in the chest during a demonstration in the Israeli-imposed "buffer zone" along Gaza's boundary southeast of al-Bureij refugee camp on 18 November.
Two Palestinians, Raed Fuad Hijjeh, 38, and Ahmad Elayyan Zayid, 44, died of injuries inflicted by Israeli occupation forces years earlier during the month of November.
A Palestinian woman was killed on 16 November during an exchange of fire between Palestinian Authority forces and civilians in Balata refugee camp near Nablus in the West Bank.
Hilda Bassam al-Asta, 39, "was not involved in the clashes, which erupted over the course of a search and arrest operation in the camp," OCHA reported, adding that three members of the PA forces were also injured.
Wildfires broke out in multiple locations across Israel and the occupied West Bank between 22 and 27 November, forcing tens of thousands to leave their homes. More than 20 Palestinians, including citizens of Israel, were rounded up as Israeli leaders, including Prime Minister Benjamin Netanyahu, blamed Palestinian "terrorism" for the blazes.
A Palestinian resident of the West Bank village of Battir arrested on suspicion of arson was released without charge after five days of interrogation, and Israeli police later admitted that they may have started a fire that had been blamed on Palestinians.
Demolitions
The UN coordinator for aid to the West Bank and Gaza Strip condemned Israel's obstruction of humanitarian assistance to Palestinian communities after the army seized donor-funded tents in the Bedouin village of Khirbet Tel al-Himma in the Jordan Valley.
"The structures were all provided as humanitarian aid, following earlier demolitions in the same community on 27 September 2016, which left the affected families without shelter or kitchens," OCHA stated.
"In 2016, there has been a dramatic rise in demolitions by Israel of donor-funded humanitarian assistance, with 286 such structures demolished or seized so far this year – a 165 percent increase from the total in 2015," OCHA added.
Approximately one-quarter of the targeted structures were in Bedouin communities in the area of the E1 settlement expansion project around Jerusalem, according to OCHA.
Israeli forces demolished or requisitioned at least 65 structures during the month, displacing 68 Palestinians, including 40 children, on the pretext that they were built without a permit, according to OCHA reporting. The targeted structures affect the livelihoods of nearly 400 people.
On the same pretext, Israeli forces also seized tractors and bulldozers in five communities and seized four vehicles and 150 tons of wood from coal workshops, "citing the violation of environmental regulations, affecting the source of livelihood of at least 1,000 workers."
On eight occasions, Israeli forces temporarily displaced more than 300 people, most of them children, from the northern Jordan Valley communities of Khirbet al-Ras al-Ahmar and Ibziq for several hours each time for military training.
Rafah crossing – the sole point of exit and entry for the vast majority of the two million Palestinians in the Gaza Strip – was exceptionally opened by Egypt on four days during the month. More than 2,000 Palestinians were allowed to exit, and more than 1,000 to enter.
"Approximately 20,000 people have previously registered and been waiting to exit Gaza via Rafah since the beginning of 2016, according to the Palestinian authorities in Gaza," OCHA stated.
Khan Eshieh camp
Civilian residents began evacuating Khan Eshieh refugee camp in the countryside of Damascus in the last days of the month.
This followed an agreement between the Syrian government and the armed opposition in the area that fighters in the adjacent town of Khan Eshieh and surrounding villages would evacuate to the opposition-controlled Idlib governorate in the north of the country, after surrendering their heavy weapons. The agreement includes a provision for some of the civilians in the refugee camp to leave with them.
The camp had been under siege for two months, with all routes in and out blocked by government forces. Five Palestinian refugees living in the camp, including a 14-year-old girl, were killed as a result of attacks on the camp during the month.
Among them was, Hussein Ali Muhsin, 52, a worker with UNRWA, the UN agency for Palestine refugees, killed in a Russian airstrike that hit a mosque during morning prayers. His uncle, Ahmad Mahmoud Muhsin, 77, was also killed in the 13 November incident, and at least 12 others were injured, according to UNRWA. One of those injured was reported by the Action Group for Palestinians of Syria to have died of his injuries days later.
Camp residents previously told The Electronic Intifada that Khan Eshieh refugee camp itself has been free of any fighting factions for the past three years, and that the depopulation of Palestinian camps in the country "is not only a disaster for Palestinians in Syria, but a blow for the Palestinian refugee cause in general."
The Action Group for Palestinians of Syria recorded a total of 19 Palestinian refugee deaths related to the ongoing war during the month of November, including 11 killed while fighting, three cases of persons who died by torture in Syrian government prison, one killed at the hands of the Islamic State, and the death of a child as a result of the ongoing siege on Yarmouk camp.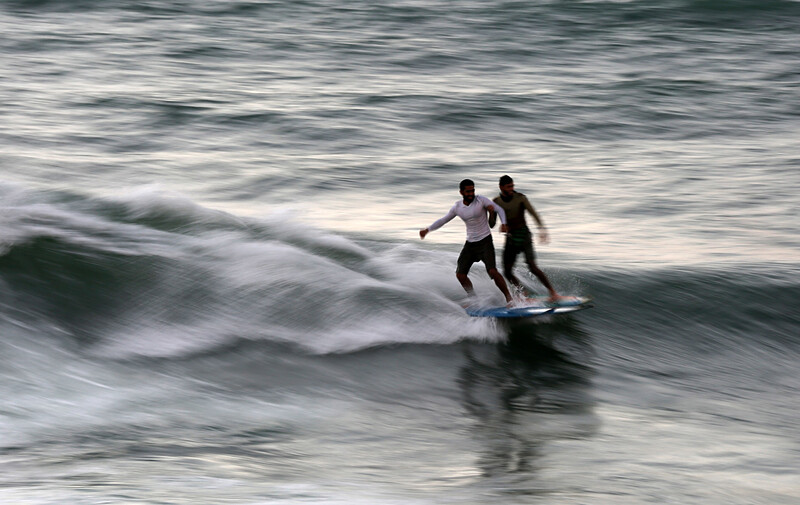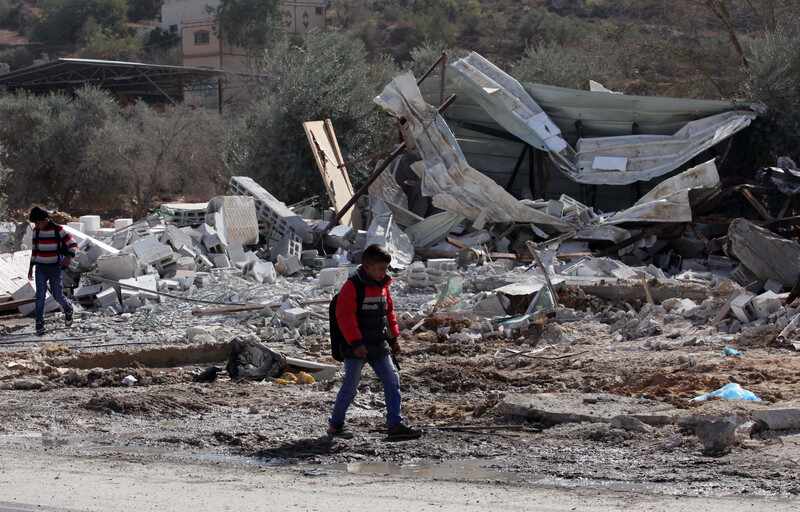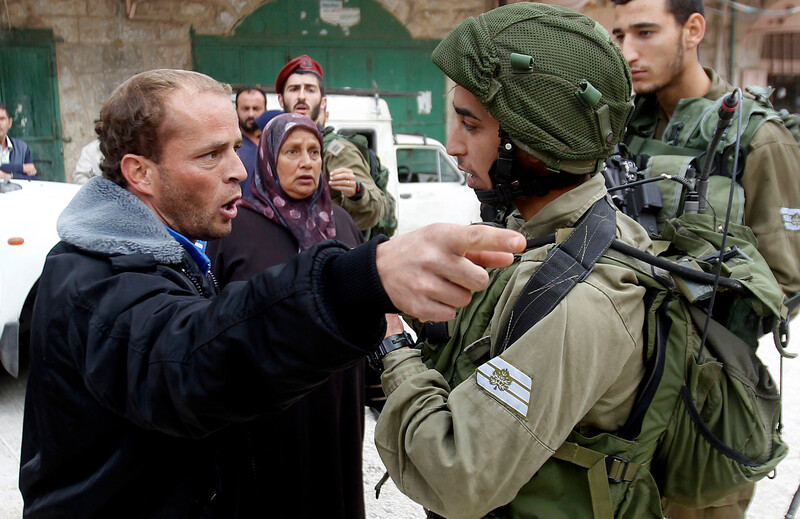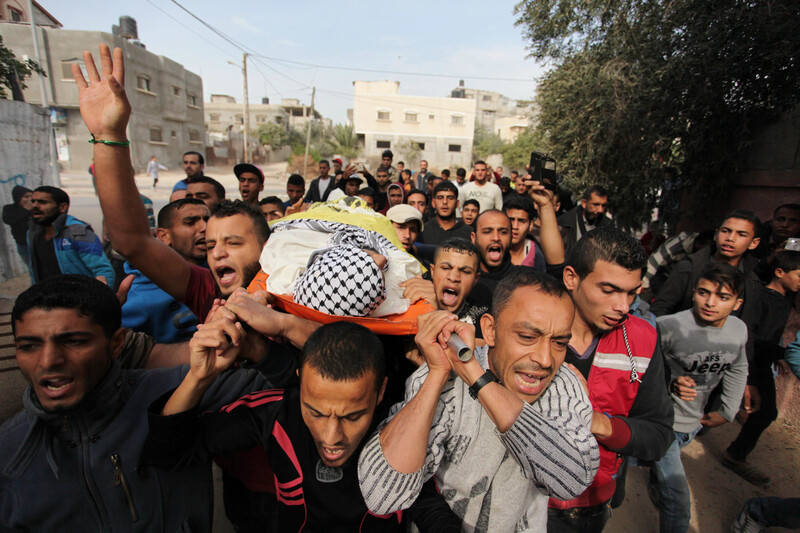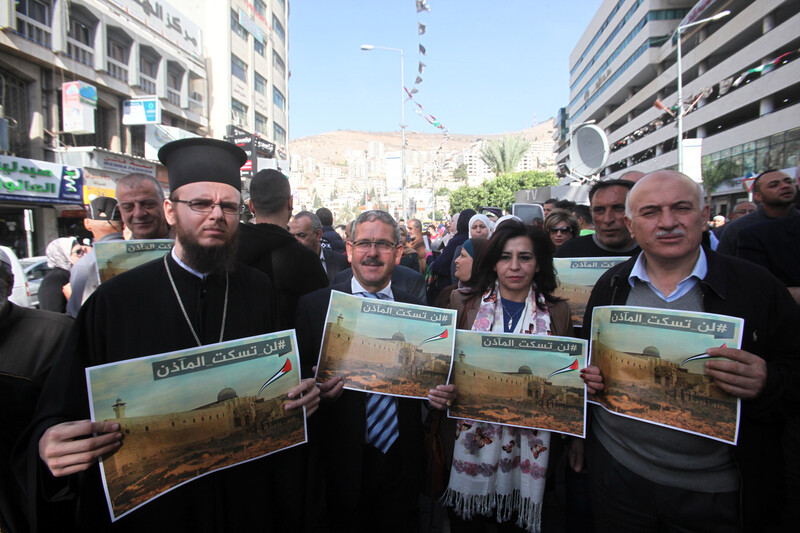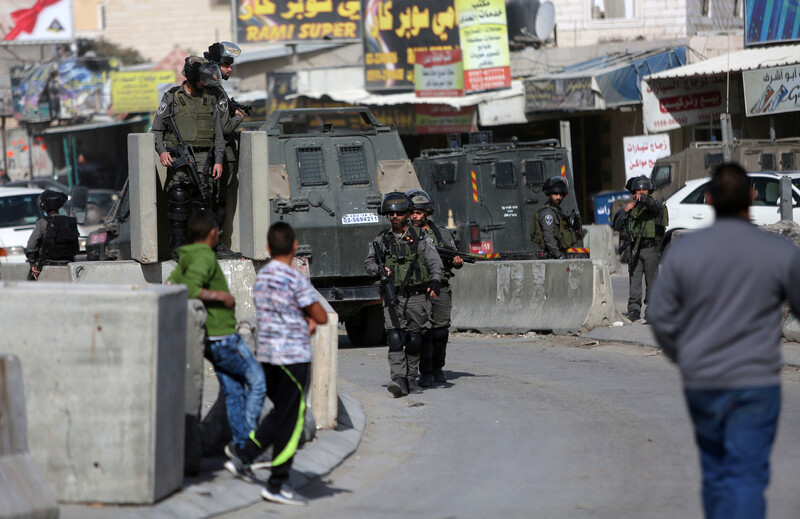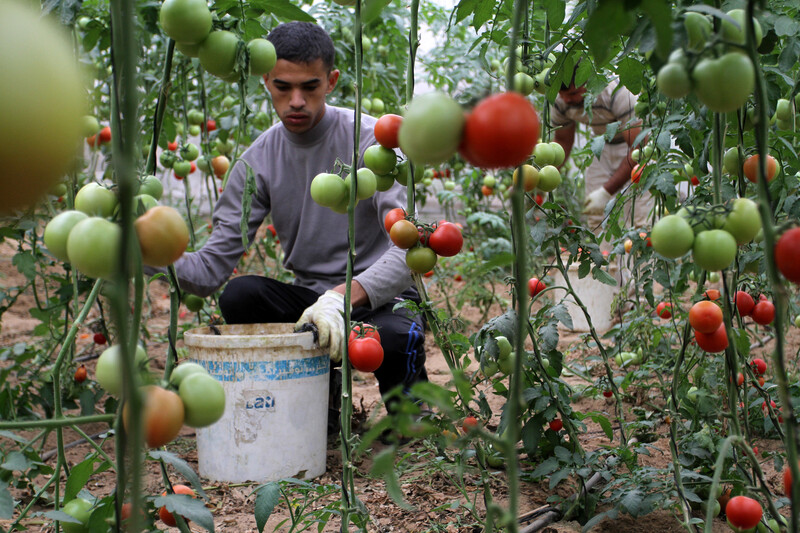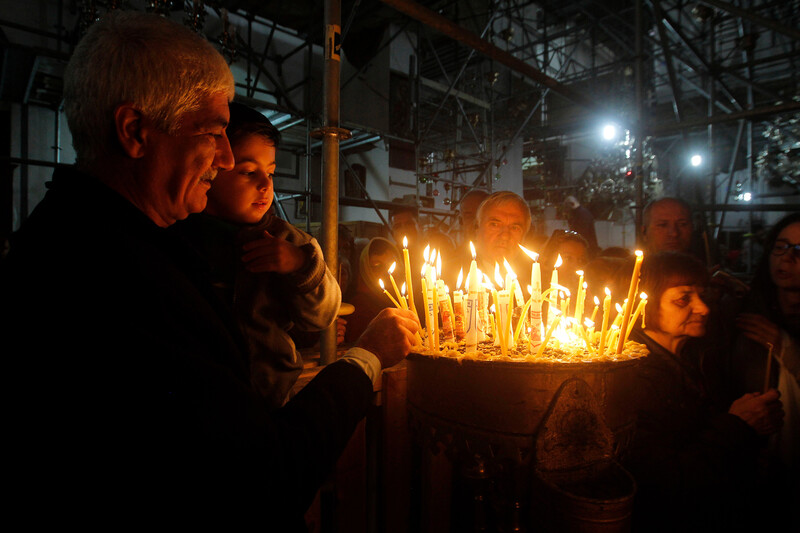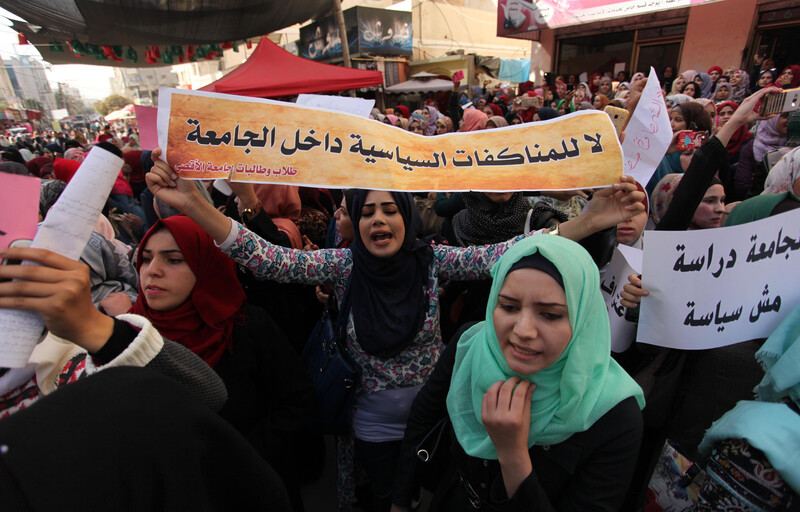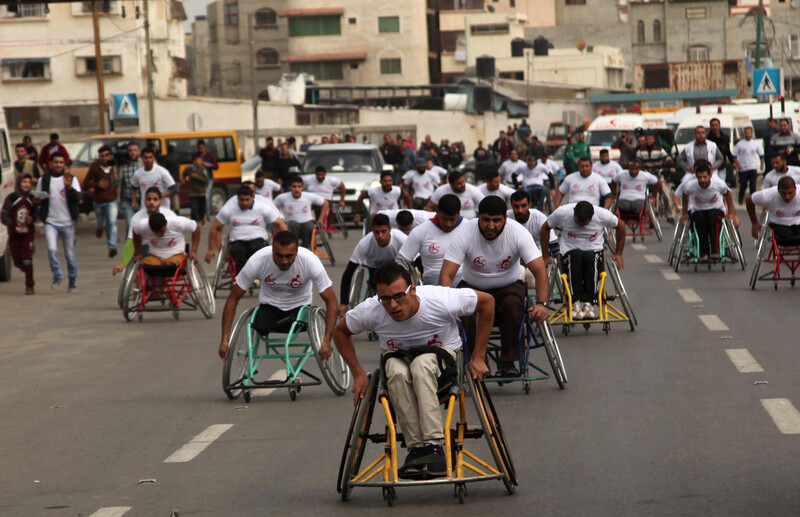 Tags