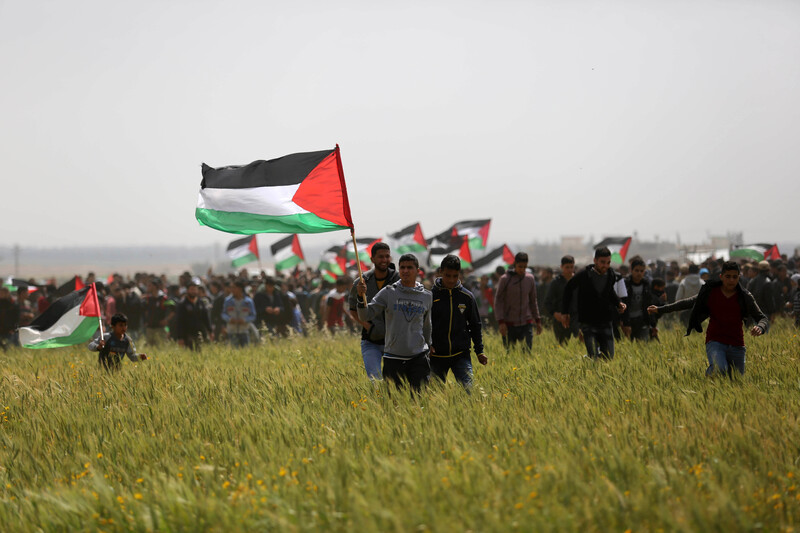 Twenty-two Palestinians were fatally wounded by Israeli occupation forces in the West Bank and Gaza Strip during the month of March.
Eighteen Palestinians were fatally injured on 30 March, which saw the greatest number of Palestinian fatalities at the hands of occupation forces in a single day since Israel's massive assault on the Gaza Strip in summer 2014.
Fourteen protesters were killed that day as occupation snipers opened fire on a mass demonstration held at various points along Gaza's eastern boundary with in what Palestinian human rights group Al-Haq described as "a calculated, unnecessary, disproportionate and indiscriminate use of lethal force."
Israel is detaining the bodies of two Palestinians – Muhammed Mhareb Muhammad al-Arabiyeh and Musab Zuheir Anis al-Saloul – killed during the protest. Israeli forces had prevented Palestinian search and rescue teams from evacuating the pair where they fell some 150 meters from the Gaza-Israel boundary fence.
An additional protester, 29-year-old Faris al-Ruqab, died of his injuries on 2 April.
Omar Wahid Samour, a 26-year-old farmer, was killed by artillery shelling that same day. He was the second farmer in Gaza to be killed by Israeli forces during the month; Muhammad Abu Jaame, 59, was fatally shot while working his land in southern Gaza near the boundary with Israel on 3 March.
Two Palestinian resistance fighters, Sari Walid Abu Awda, 27, and Hamdan Ismail Abu Amsha, 23, were also killed by tank fire on 30 March in Beit Hanoun in the north of Gaza in an incident separate from the protest rallies.
Around 1,400 others were injured during the 30 March demonstration dubbed the Great March of Return, more than half of them by live fire. Several journalists were among those shot and wounded.
"Medical facilities in Gaza, which have already been overstrained by the longstanding shortages of medical supplies, electricity and fuel, are struggling to cope with the overwhelming number of casualties," the United Nations Office for the Coordination of Humanitarian Affairs (OCHA) stated that day.
West Bank
Three Palestinians were killed by Israeli forces in the West Bank during the month of March:
Muhammad Zain al-Jaabari, a 28-year-old deaf man, was killed during confrontations between Palestinians and occupation forces in Hebron on 9 March.
Omayr Shehadeh, 19, was killed on 10 March during confrontations that broke out as armed Israeli settlers entered multiple Palestinian communities in the Nablus area.
Abd al-Rahman Bani Fadel, 28, was shot dead near the entrance to the al-Aqsa mosque compound in the Old City of Jerusalem on 18 March after he allegedly stabbed an Israeli settler, Adiel Coleman, 32, who died of his injuries that same day.
Israel has withheld the body of Bani Fadel along with the remains of approximately 20 other Palestinians slain by its forces, some for nearly two years.
Two occupation soldiers were killed in the West Bank on 16 March in what Israel called a deliberate car-ramming attack. The Palestinian driver who hit the soldiers, Ala Qabha, 27, was arrested.
Five Israelis and two alleged assailants have been killed during Palestinian attacks or alleged attacks during the year, OCHA stated on 29 March.
Thirty-nine Palestinians have been killed by Israeli forces since the beginning of 2018, including a protester shot in Gaza and a Palestinian motorist shot in the West Bank on 3 April.
Gaza gun battle
Also during the month of March a Palestinian fighter was killed and two others were injured when a rocket that an armed group was aiming towards Israel exploded at the launch site.
Two security officers in Gaza and two others were killed on 22 March during a gun battle between the authorities and the main suspect in the bombing attack on the convoy of Palestinian Authority prime minister Rami Hamdallah earlier in the month. Seven bodyguards travelling in the convoy were injured during the 13 March bombing in northern Gaza.
Meanwhile the sole power plant in Gaza temporarily shut down after exhausting its fuel reserves. "The severe electricity crisis has continued to undermine the delivery of essential services, including health, water and sanitation, directly impacting the lives of two million people living in Gaza," OCHA stated.
Rafah crossing, the sole point of exit and entry for the vast majority of Gaza's two million residents, was exceptionally opened by Egypt for three days during March, allowing 830 Palestinians to enter the territory and another 620 to exit.
"According to the Palestinian authorities in Gaza, more than 23,000 people, including humanitarian cases, are registered and waiting to cross Rafah," OCHA stated.
"Since the beginning of 2018, the crossing has been opened on only 10 days; five days in both directions and five days in one direction."
The deaths of 24 Palestinian refugees in Syria as a result of the ongoing war in the country were recorded during the month of March, the vast majority them fighters killed in battle alongside government forces in Eastern Ghouta and other areas in and around Damascus.
Two Palestinian children, aged 6 and 16, were reported killed by government shelling on Yarmouk south of Damascus, and an infant girl died due to the lack of medical care in the besieged refugee camp.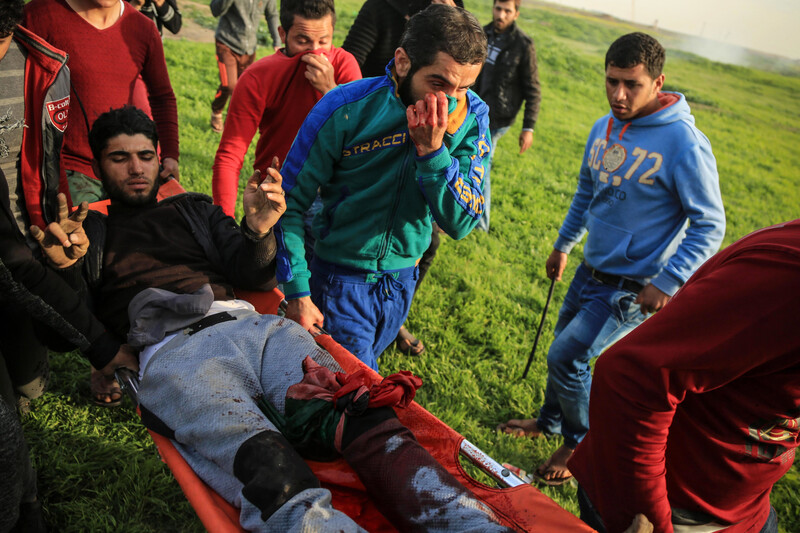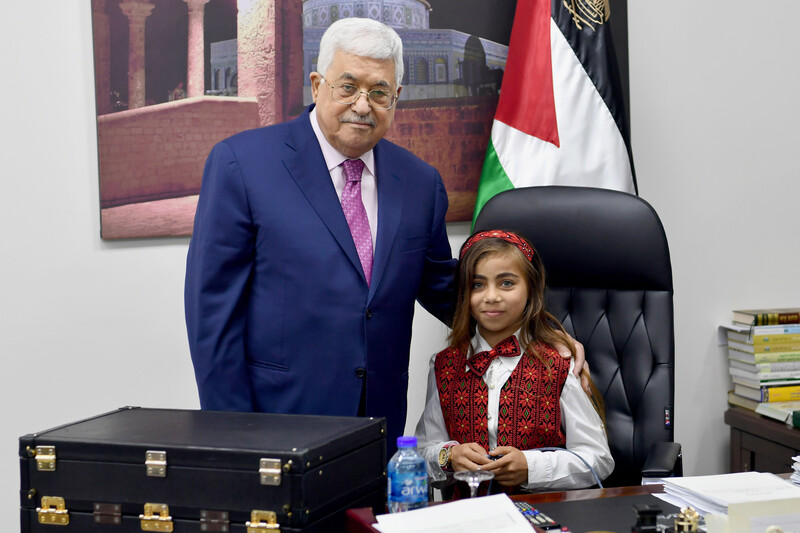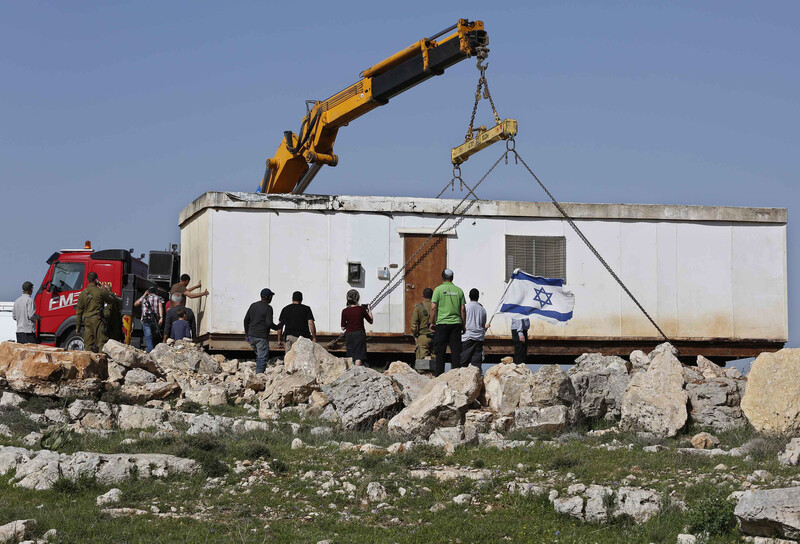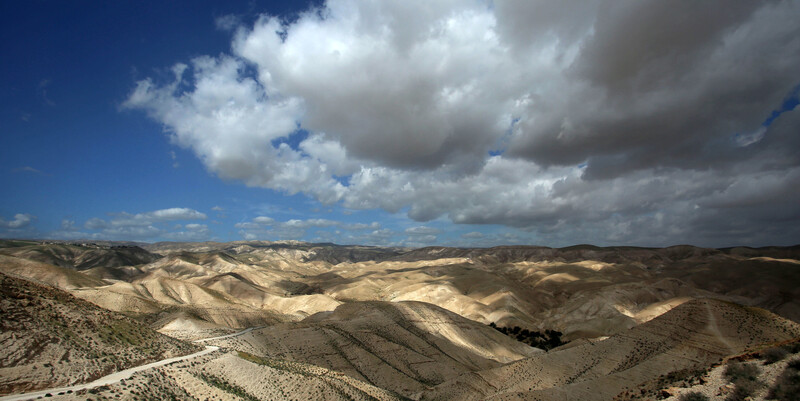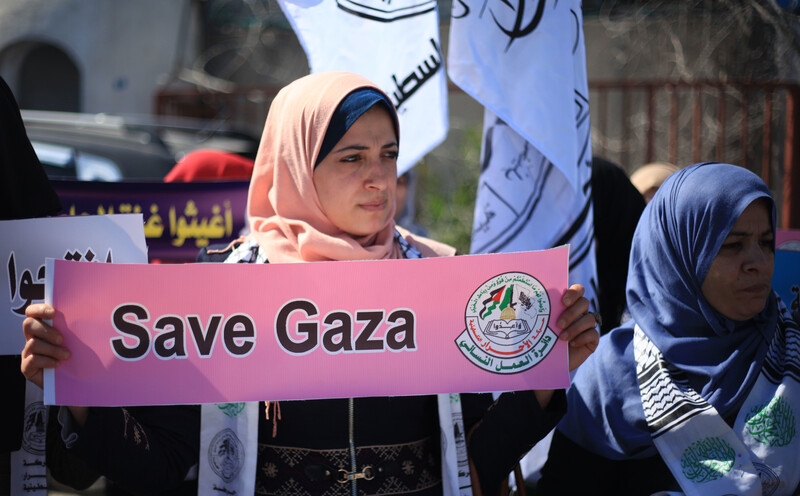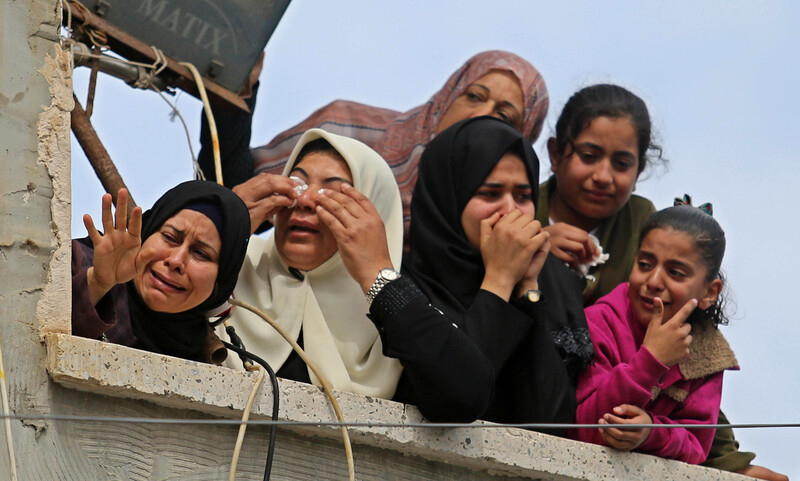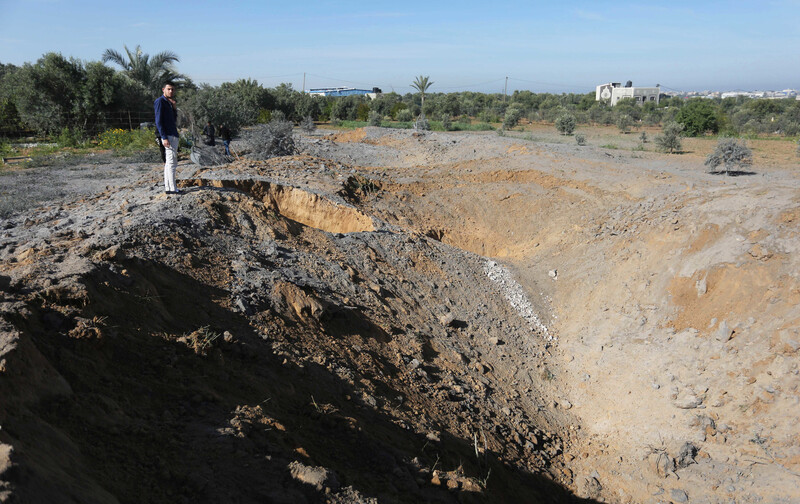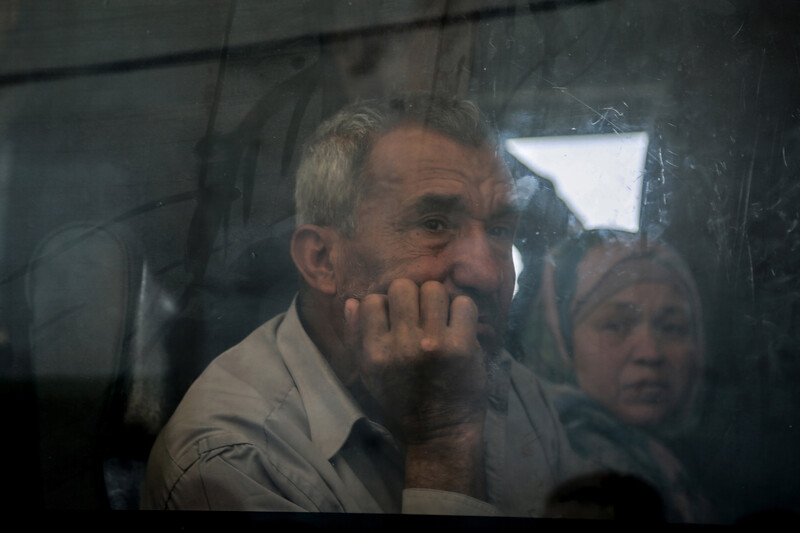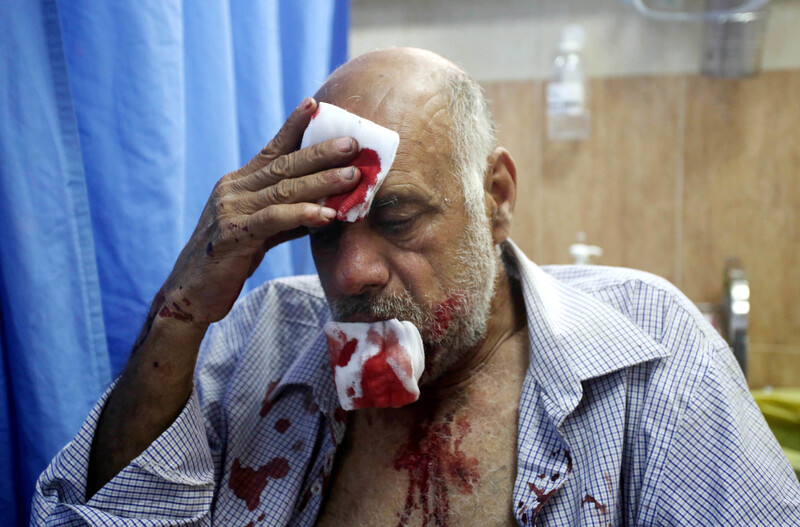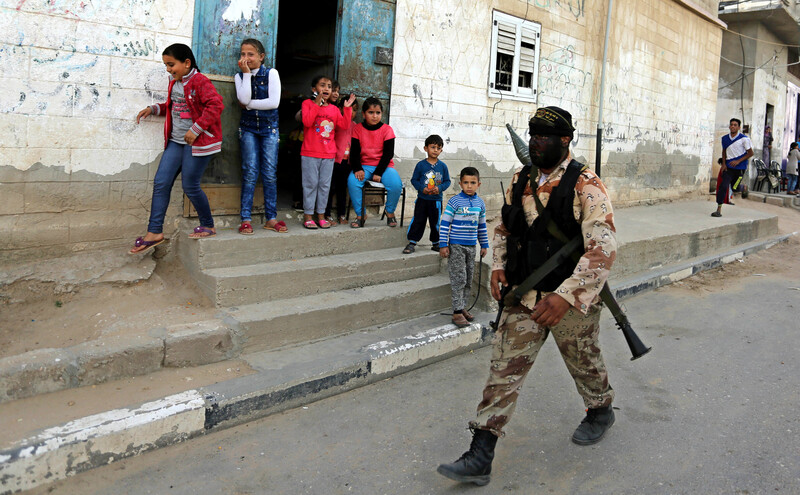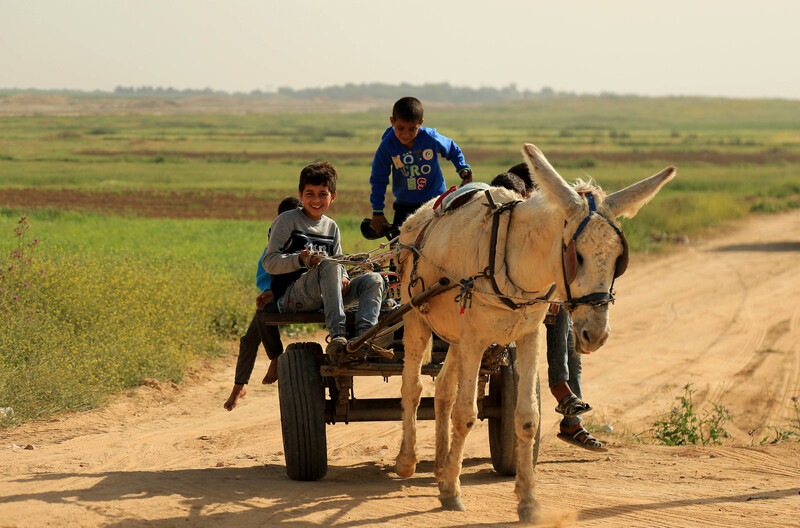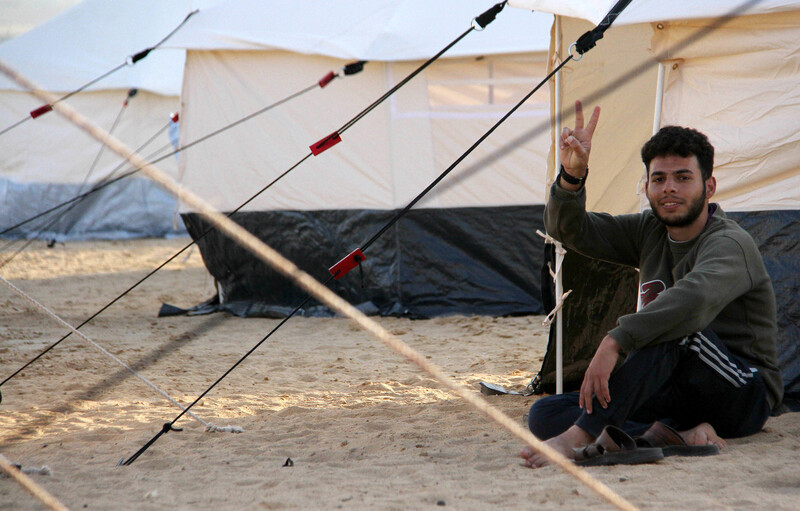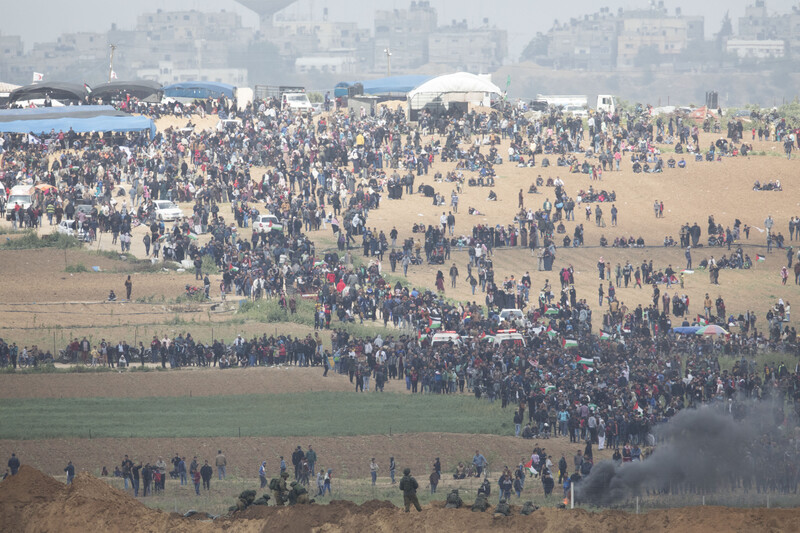 Tags