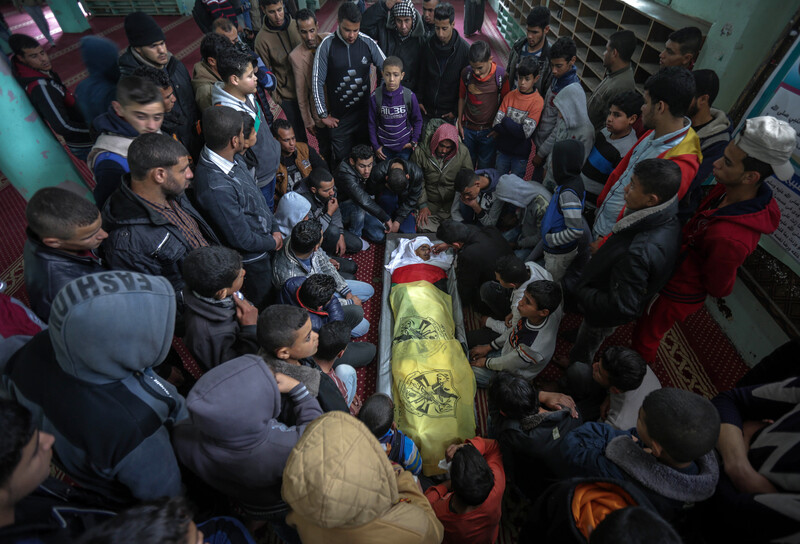 Seven Palestinians, including three children, were killed by Israeli forces and armed civilians during the month of March.
Saadi Mahmoud Ali Qaisiya, 25, was shot dead after allegedly stabbing and lightly injuring a man in a settlement in the occupied West Bank on 1 March.
Bassel al-Araj, 33, was shot and killed during a raid on a home in al-Bireh, next to the West Bank city of Ramallah, on 6 March. Al-Araj was a prominent activist wanted by Israel who had been in hiding for several months.
Ibrahim Matar, 25, was killed by Israeli police in Jerusalem's Old City on 13 March. The police claimed Matar was waging an attack when he was shot dead. Two Border Police officers were moderately wounded during the incident.
Siham al-Nimir, 49, was shot and killed by police in Jerusalem's Old City on 29 March after brandishing a pair of scissors at a group of officers. Her son had been killed by police months earlier in what they admitted was a "mistaken" shooting. The Israeli rights group B'Tselem stated that "In both cases, the security forces' trigger happy policies with regard to Palestinians have resulted in needless death."
Children killed and injured
Murad Yousif Abu Ghazi, 17, died after he was shot in the chest by soldiers in al-Arroub refugee camp near the West Bank city of Hebron on 17 March. Israel accused Abu Ghazi and his companions of throwing Molotov cocktails at passing cars. A 16-year-old was shot with live fire during the incident and was in moderate-to-critical condition, according to Defense for Children International - Palestine.
Muhammad al-Hattab, 17, was killed on 23 March after Israeli forces shot up the car in which he and his friends were traveling. An army spokesperson told media that the youths had thrown firebombs towards a food stand near a settlement adjacent to Jalazone refugee camp. Israel claimed the youths had been shot outside the car, but video and photo evidence contracted this. Three survivors of the Ramallah-area shooting were left in critical condition.
Yousif Shaaban Abu Athra, 15, was killed by Israeli fire on Gaza on 21 March. An Israeli army spokesperson told media that Abu Athra and the two adults he was with were behaving in a suspicious manner near the boundary with Israel in the south of the Gaza Strip. A 25-year-old was seriously injured during the same incident.
A critically injured Palestinian girl was being detained by Israel after she was wounded by Israeli soldiers at a junction near the Gush Etzion settlement bloc in the southern West Bank. The army claimed Fatima Taqatqa, 16, was attempting to carry out a car ramming attack when she was shot. No Israelis were injured during the incident.
Also under Israeli detention was Jihad Hammad, 17, who was shot in the head with a live bullet during confrontations in the central West Bank village of Silwad on 10 March.
Gaza assassination
Mazen Fuqahaa, a 35-year-old Hamas leader in Gaza, was shot dead by unknown persons on 24 March. Hamas accused Israel of carrying out the assassination. Following Fuqahaa's killing, Hamas authorities in Gaza began limiting the entry and exit of people through the Erez checkpoint with Israel, affecting dozens patients who have been referred to treatment outside Gaza.
The Rafah crossing on Gaza's southern boundary – the sole point of exit and entry for the vast majority of Gaza's two million residents, "was exceptionally opened for two days in both directions, allowing 1,473 Palestinians to leave and 1,370 to return," the United Nations monitoring group OCHA reported. An additional 20,000 residents were registered and waiting to cross.
Palestinian Authority security forces officer Hassan Ali Abu al-Hajj died after he was shot in the head during armed confrontations in Balata refugee camp in the northern West Bank city of Nablus on 19 March. Security forces had raided the camp to search for "wanted fugitives."
Ghalib Abdullah Daraghma, 48, was reported to have died from health complications on 5 March after two days on hunger strike in Palestinian Authority detention.
Hundreds protested brutality by Palestinian Authority police forces after they injured a dozen Palestinians during a 12 March demonstration in Ramallah following the killing of Bassel al-Araj.
Demolitions
Israel issued final demolition notices against almost all 140 structures in the Jerusalem-area Palestinian Bedouin community of Khan al-Ahmar, "including a donor-funded primary school serving around 170 children," OCHA reported. Khan al-Ahmar is one of nearly 50 Bedouin communities in the central West Bank that Israel seeks to forcibly transfer from the land.
Thirty Palestinians were left homeless after a building in the Issawiya neighborhood of occupied East Jerusalem was demolished without warning, and the Bedouin village of al-Araqib in the Naqab desert of southern Israel was razed for the 110th time. The Israel Land Authority destroyed crops planted by Palestinian Bedouins in the Naqab desert, claiming the land was the property of the state.
Israel's parliament, the Knesset, passed a law that would forbid entry into Israel and the Palestinian territories under its control to foreign nationals who advocate for a boycott of Israel.
Three Palestinians were killed in the latest episode of sporadic violence that has claimed several lives this year in Ein al-Hilweh, the largest Palestinian refugee camp in Lebanon. A Palestinian was killed and a Hamas official was injured during an exchange of fire in the Burj al-Barajneh refugee camp in southern Beirut.
Refugees killed in Syria
Nineteen Palestinians were registered as having died as a result of the ongoing war in Syria during the month of March.
Four infants passed away after their families were unable to access medical treatment as a result of government checkpoints preventing movement from Yalda, a neighborhood near Yarmouk refugee camp on the southern outskirts of Damascus.
Two Palestinians were reported to have been beheaded by Islamic State-aligned groups in southern Syria and Yarmouk camp. Another two were killed during the 15 March bombing of the Justice Palace in central Damascus that claimed 32 lives.
Two Palestinians, one from Aideen camp in Homs and the other from Yarmouk camp near Damascus, were registered as having died under torture in government prison. Several Palestinian fighters in government-allied militias were killed during battle. Two Palestinians were killed by mortar fire and shelling on Deraa camp in southern Syria.
The family of a Palestinian man from southern Gaza announced that he had been killed while fighting in Aleppo.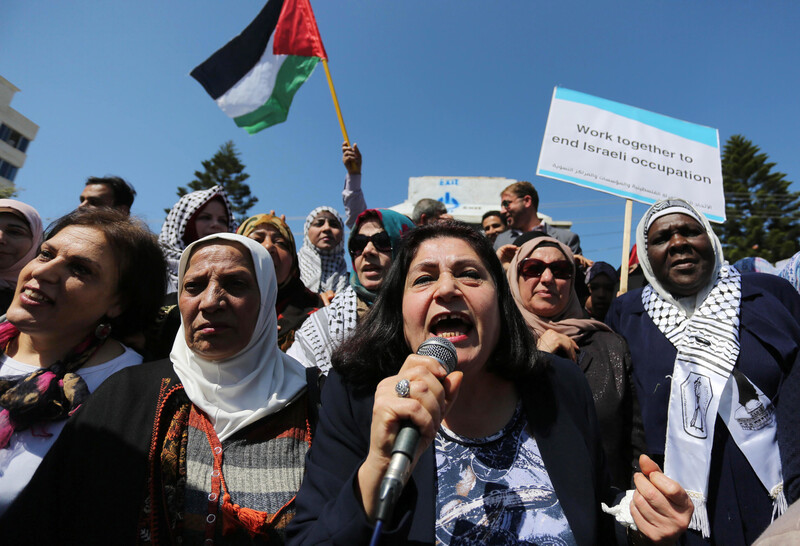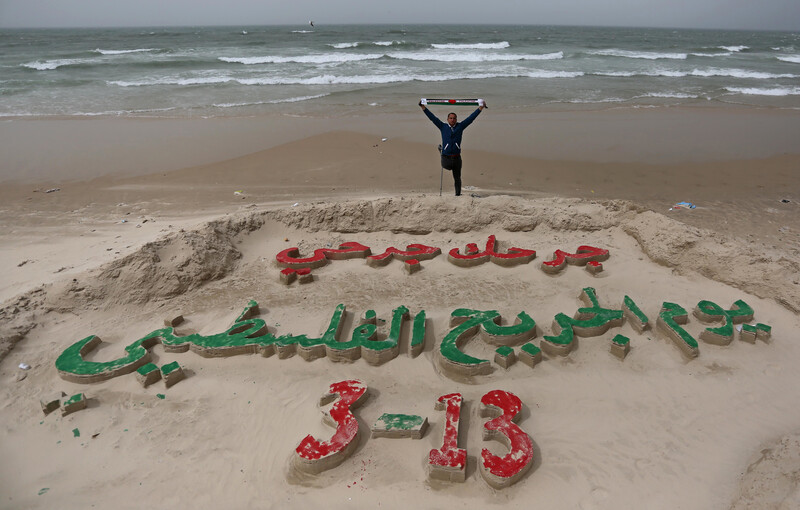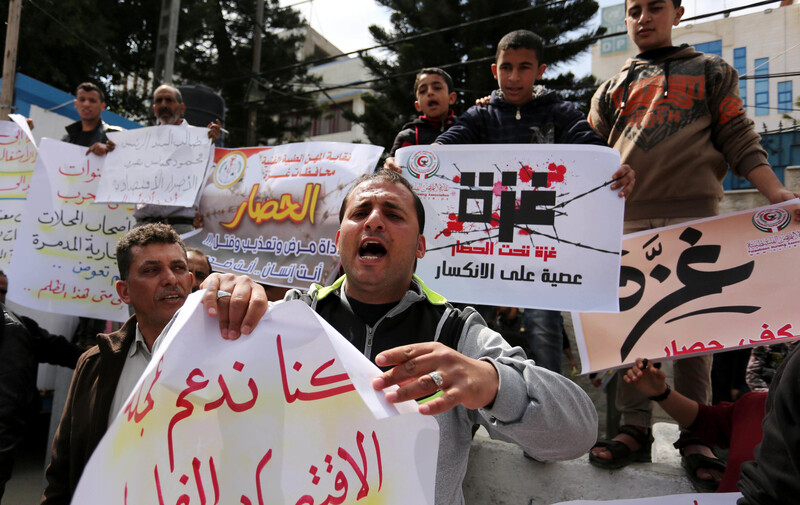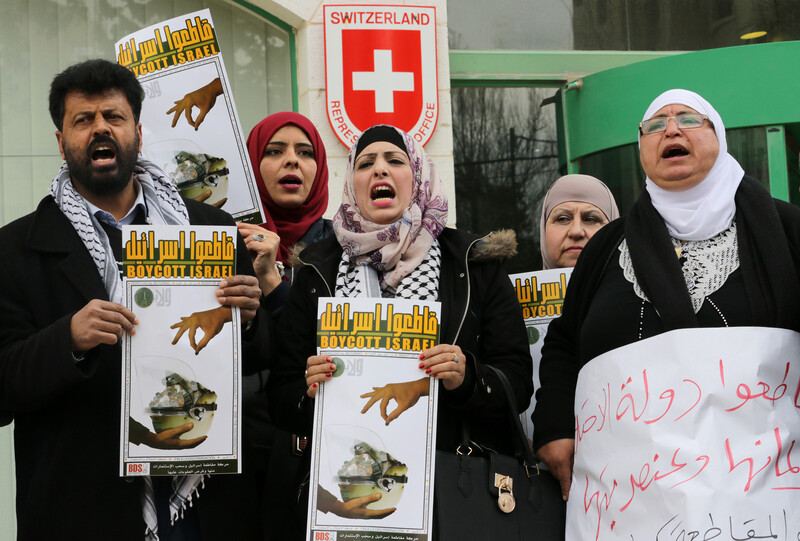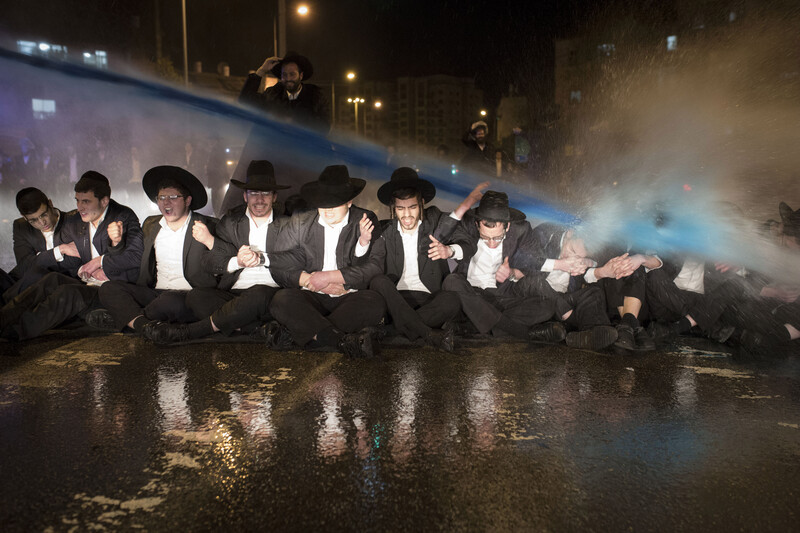 Tags