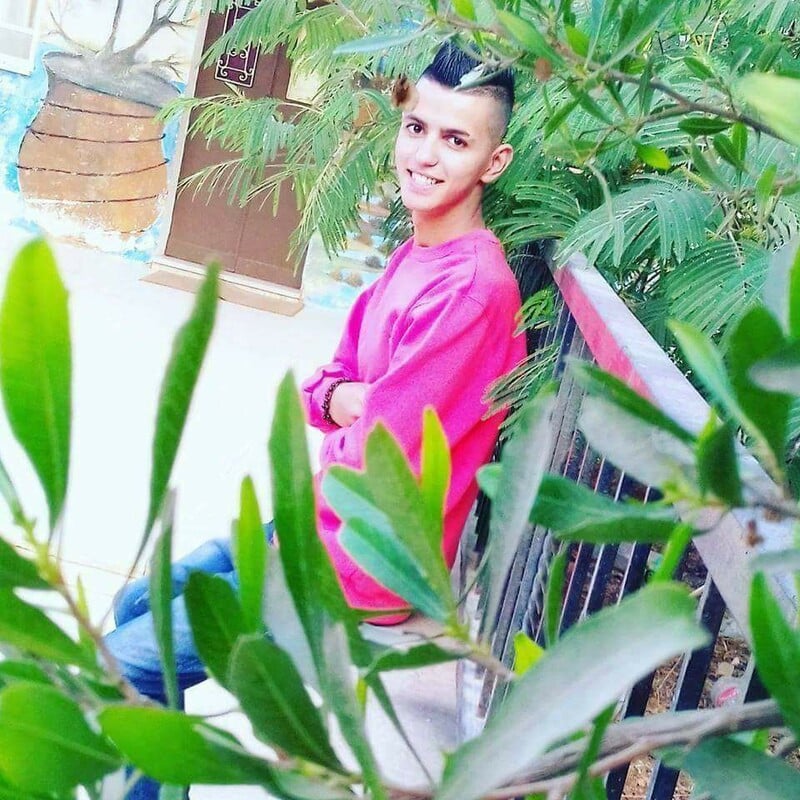 Israeli forces shot and killed a Palestinian boy and critically injured three others in the central occupied West Bank on Thursday night, bringing to three the number of children killed by soldiers in the past week.

Video and photos appear to contradict Israel's claims about the slaying of 17-year-old Muhammad al-Hattab, who was shot in the chest and shoulder.

Israeli forces in a military tower opened heavy fire on the car in which al-Hattab and the other youths were traveling, Palestinian media reported.

An Israeli army spokesperson told media that the youths had thrown firebombs towards a food stand near the Beit El settlement adjacent to the Jalazone refugee camp.

Soldiers in the Golani Brigade – whose fighters have incited the killing of Palestinians on social media and are suspected of perpetrating war crimes in Gaza – shot at the youths after they had exited the car next to the settlement, the army claimed.

"In response to the threat, Israeli forces in the area fired towards the suspects, and several hits were confirmed. The suspects then fled the scene," according to an army spokesperson.

But the military's assertion that the youths were shot outside the vehicle and managed to flee appeared to be contradicted by photos and video showing the driver's seat of the car stained with blood, shattered windows and bullet marks on the vehicle's exterior:

Residents of Jalazone camp, where al-Hattab lived, confronted Israeli forces deployed at the entrance of the Beit El settlement after the youth's slaying.

"Israeli forces fired live fire, rubber-coated steel bullets, stun grenades and tear gas at protesters, while Palestinian youth threw rocks and Molotov cocktails at soldiers," the Ma'an News Agency reported.

Thousands of Palestinians marched through Jalazone camp during al-Hattab's funeral on Friday.
Children killed by soldiers guarding settlement
Israeli forces guarding Beit El have killed and seriously wounded several Palestinian children from Jalazone camp in recent years.
Faris Ziyad Ata Bayid, 15, died two months after he was shot in the head with a rubber-coated metal bullet during confrontations at the entrance of the camp in October last year.
A military inquiry found that the soldiers were justified in opening fire at al-Bayid. The Israeli rights group B'Tselem stated, however, that the shooting was "unlawful," and that the boy did not pose a lethal danger to soldiers when he was shot.
Another youth from the camp, Ahmad Sharaka, 14, was shot and killed by soldiers during a protest near the settlement in October 2015.
Jalazone resident Laith Khalidi, 15, was killed by an Israeli sniper in a watchtower at the Atara checkpoint north of the nearby town of Birzeit in July 2015. The army claimed he and other youths had thrown Molotov cocktails and paint bottles at the checkpoint.
Wajih al-Ramahi, 15, died after he was shot in the back from a distance of 50 to 300 meters by a soldier stationed outside Beit El in December 2013. Al-Ramahi was near his school, run by UNRWA, the United Nations agency for Palestine refugees, at the time that he was ambushed, "with no apparent justification for the use of live ammunition," Human Rights Watch stated.
Muhammad Alayan, 15, was shot and killed by soldiers while he was 70 meters from an observation post at the entrance to the Beit El settlement in August 2009. The army claimed he had thrown a petrol bomb.
Muhammad Hamdan, 16, was shot and killed in April 2009 while he and his friends were about to throw petrol bombs towards the Beit El settlement, according to B'Tselem.
Beit El settlement
In its annual country report on human rights practices for 2016, the US State Department raises concern about possible cases of excessive force used against Palestinian civilians, highlighting the June killing of 15-year-old Mahmoud Badran as he and a group of friends were returning home from a pool party.
The army initially claimed that the youths had thrown Molotov cocktails and rocks at soldiers, but later admitted the car in which they were traveling was "mistakenly" hit.
Last week, US President Donald Trump's Middle East Peace envoy visited Jalazone camp and met with youths there.
David Friedman, Trump's nominee for ambassador to Israel, was confirmed by the US Senate on Thursday. Friedman is a major bankroller of the Beit El settlement.
All Israeli settlements on occupied land are illegal under international law. The transfer of an occupying power's civilian population to the territory it occupies is a breach of the Fourth Geneva Convention and is thus a war crime.
The infrastructure of Israel's military occupation, now entering its fifth decade, designed to protect the state's illegal settlement colony enterprise, is the site of routine deadly violence.
"Military fixtures like checkpoints and watchtowers in the West Bank and the heavily surveilled 'buffer zone' along the border of Gaza are sites of frequent clashes, representing significant risks of death, injury and arrest to children who live or pass near them frequently," according to Defense for Children International - Palestine.
One day before Muhammad al-Hattab was shot dead, 15-year-old Yousif Abu Athra was killed by Israeli shelling in Gaza when he and two adult friends were approximately 300 meters from the boundary with Israel. The boy's father said his son's body was "riddled with shrapnel, including injuries to his head," Defense for Children International - Palestine stated.
Murad Abu Ghazi, 17, was hit with a live bullet that entered his back and passed through his heart, killing him, at a military post near the southern West Bank city of Hebron last Friday. A 16-year-old was shot with live fire during the incident and was in moderate-to-critical condition, according to Defense for Children International - Palestine.
An Israeli journalist reported that Abu Ghazi and his companions, who were carrying improvised Molotov cocktails, were ambushed by soldiers who shot at the group as they fled.
"Israeli forces appear to routinely resort to intentional lethal force in situations not justified by international norms, killing children with impunity," said Ayed Abu Eqtaish, a program director with Defense for Children International - Palestine.
"Live ammunition is increasingly used against Palestinian children in the West Bank since 2014, while children in Gaza are shot, shelled and bombed in violation of international law."
Thirty-five Palestinian children were killed by Israeli soldiers, police and armed civilians in 2016, all but four of them in the West Bank, making it the most deadly year for children there in the past decade.
Tags