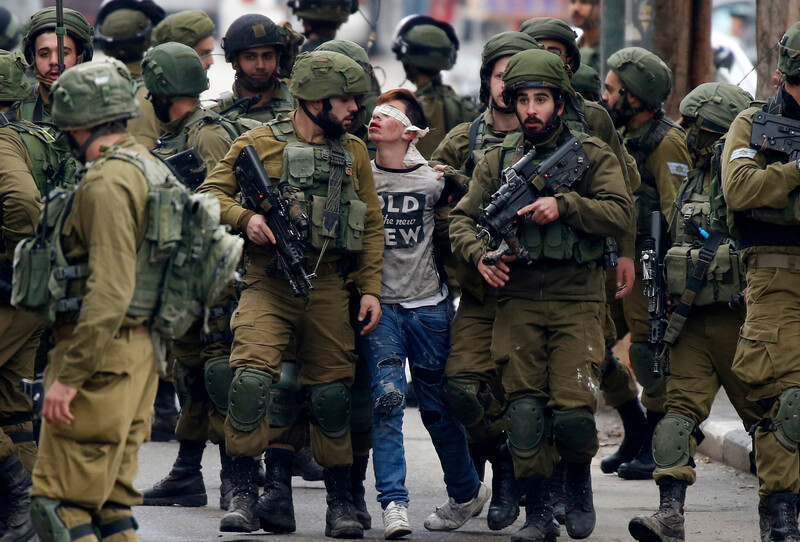 Twelve Palestinians were killed by Israeli forces during the month of December as Israel cracked down on protests against Donald Trump's proclamation that the US would recognize Jerusalem as Israel's capital – a move roundly condemned in a vote by the United Nations General Assembly.
Eight of those killed were unarmed protesters shot dead during protests along Gaza's boundary with Israel:
Two Palestinian fighters were also killed in an Israeli airstrike on Gaza in the early morning hours of 9 December. Muhammad al-Safadi, 25, and Mahmoud al-Atil, 26, died in the attack in southern Gaza City.
Two killed in West Bank
Two Palestinians were shot and killed by Israeli soldiers in the occupied West Bank during the month of December.
Muhammad Amin Aqel, 18, had stabbed and moderately injured an Israeli soldier before he was gunned down in an apparent extrajudicial killing recorded on video from multiple angles near the Beit El checkpoint outside the West Bank city of Ramallah on 15 December.
That same day, Bassel Mustafa Muhammad Ibrahim, 29, died after he was shot in the chest by soldiers during confrontations in the town of Anata, near Jerusalem. The father of a 4-year-old boy, Ibrahim was observing the confrontations between a group of approximately 10 young stone throwers and soldiers when he was was shot at a distance of 200 meters.
Israeli forces stopped the ambulance which was carrying Ibrahim, forcing the crew to take another route. Ibrahim was pronounced dead upon arrival to the emergency room of a hospital in Ramallah.
No Israelis were killed by Palestinians during the month. An Israeli security guard was seriously wounded when he was stabbed in the chest by a Palestinian at Jerusalem's central bus station on 10 December. Yassin Abu Qura, a 24-year-old from the northern West Bank, was arrested and charged with "a terrorist attack of attempted murder" and entering Israel without a permit.
Eighty-five Palestinians, including a Jordanian national of Palestinian origin, were killed by Israeli fire during 2017 and 17 Israelis and a British national were killed by Palestinians in the same period.
Heart attacks during Israeli raids
Also during the month of December two Palestinians – one in Gaza, the other in the West Bank – suffered fatal heart attacks during Israeli raids.
Hamda Zubeidat, 60, had a heart attack after soldiers threw a stun grenade at her house during an overnight raid on the village of al-Zubeida, north of the West Bank town of Jericho, on 13 December.
Maher Muhammad Atallah, 54, had a heart attack as a result of an Israeli air raid at the site of a Palestinian armed group in Beit Lahiya in northern Gaza on 8 December.
Also during the month, a 9-year-old Palestinian boy, Muhammad Abu Haddaf, died of injuries sustained in an air strike during Israel's assault on Gaza in summer 2014.
Two other child relatives of Muhammad – Muhammad Salah Abu Haddaf, 8, and Mahmoud Khaled Musa Abu Haddaf, 15 – and an adult relation, Suleiman Samir Abu Haddaf, 21, were also killed in the 8 August 2014 attack.
Approximately 550 Palestinian children were killed during the 51 days of Israeli bombardment that summer.
Children seriously injured
Israeli soldiers inflicted potentially irreversible head injuries on several Palestinian children during the month of December.
Among them is a 14-year-old boy who lost an eye after being hit in the face with a tear gas canister fired by an Israeli soldier in a watchtower during a protest on the Gaza-Israel boundary on 11 December.
The following day in the West Bank, Hamed al-Masri, 15, was shot in the face with live ammunition and reportedly remains hospitalized in critical condition. Israel initially claimed that the boy was attempting to stab soldiers when he was shot. Later they said that the child was "suspected of an attempt to attack on the border."
Muhammad Tamimi, 15, was seriously injured when he was shot in the face with a rubber-coated metal bullet fired at close range in the West Bank village of Nabi Saleh on 15 December.
He required complex surgery and doctors fear he may be left with permanent disabilities.
His cousin, 16-year-old Ahed Tamimi, was arrested days later during a night raid on her home after she was seen in a widely circulated video slapping and shoving an Israeli soldier on her family's property shortly after Muhammad was shot. Ahed's mother and an adult cousin were also arrested.
Nearly 200 children were among the almost 600 Palestinians arrested by Israeli forces following Trump's Jerusalem declaration, the human rights group Addameer stated on 26 December.
Meanwhile, as Palestinian reconciliation efforts continued to founder, Rafah crossing – the sole point of exit and entry for the vast majority of Gaza's two million residents – remained closed in December, with the exception of a three-day opening that allowed more than 1,800 people to leave Gaza and more than 600 to return. More than 20,000 Palestinians are registered and waiting to cross via Rafah.
Fourteen Palestinians in Syria were reported to have died due to the ongoing violence in the country during the month of December.
The vast majority were fighters who were killed in battle alongside government forces in the area of Deir al-Zour, in the east of the country.
A refugee was reported to have been killed by government sniper fire in Deraa camp and a Palestinian was recorded during the month as having died in Syrian government prison.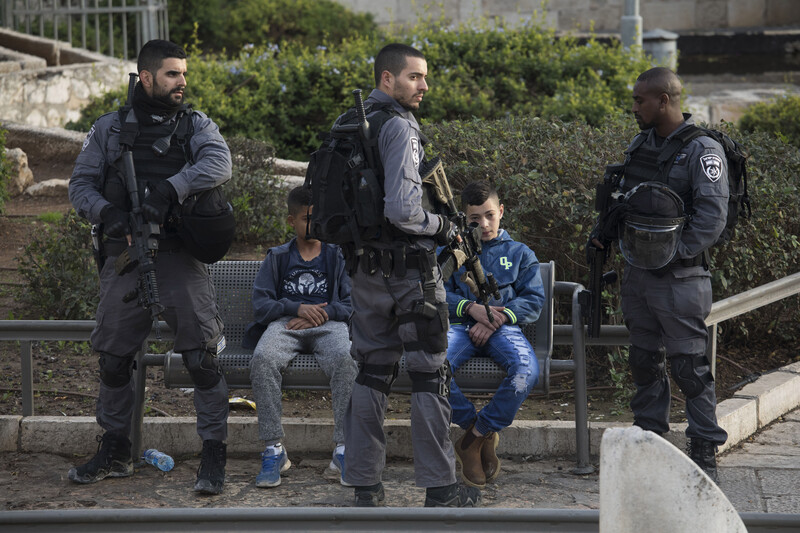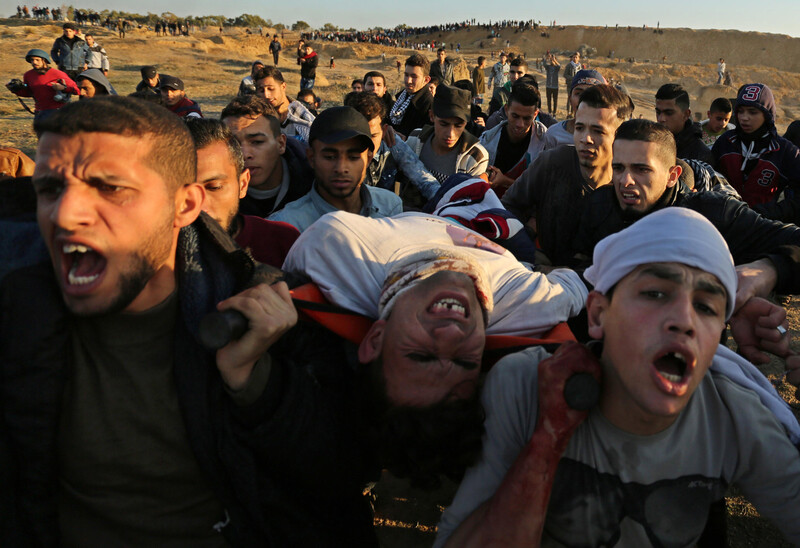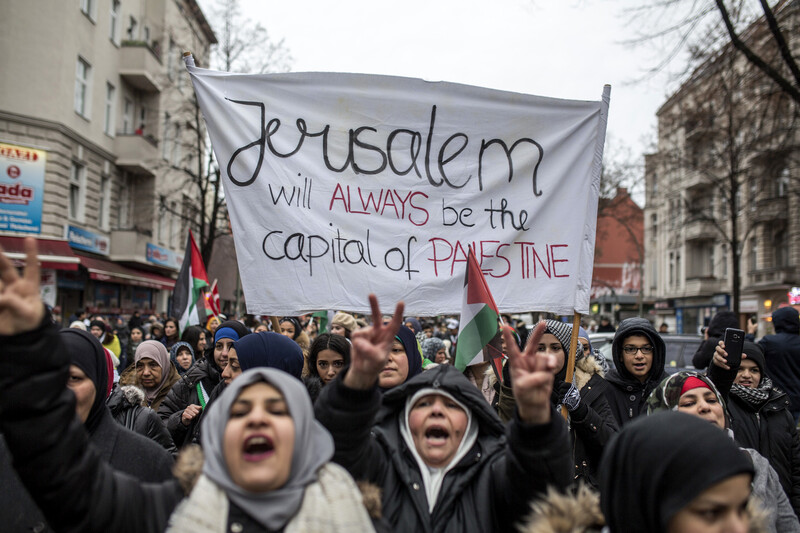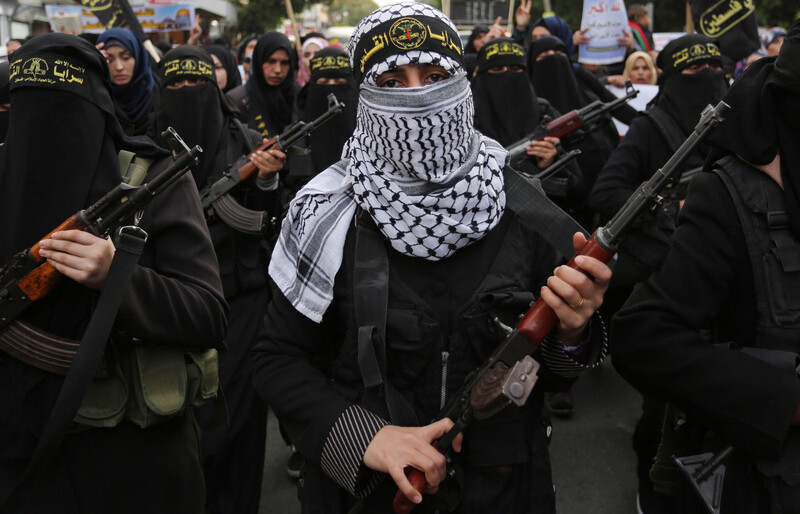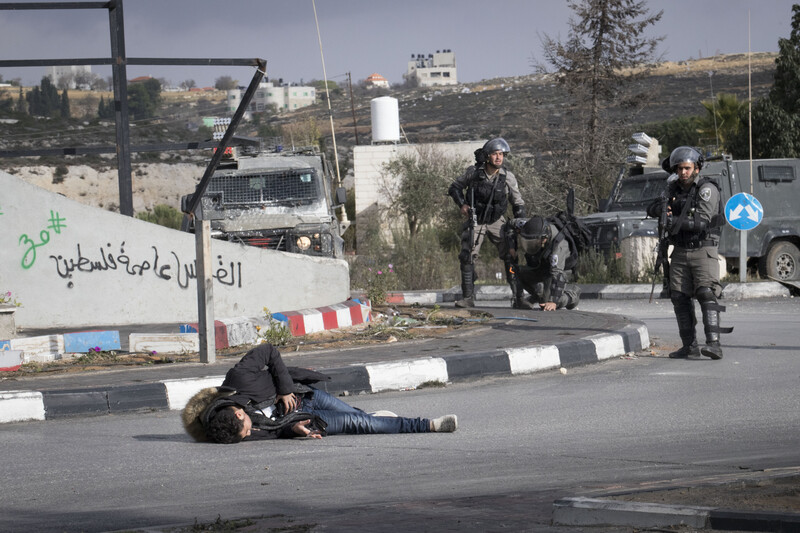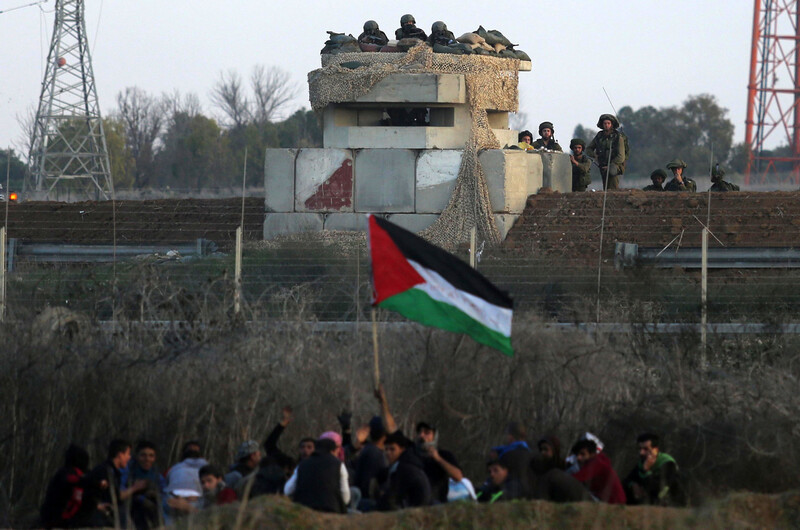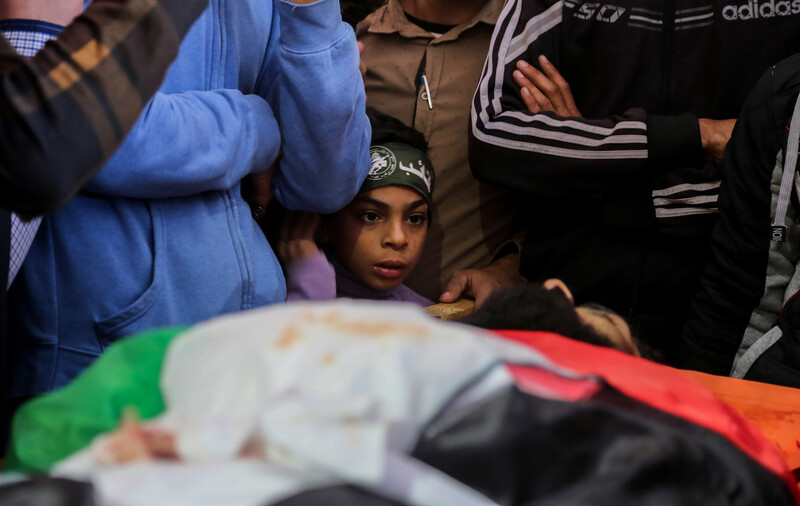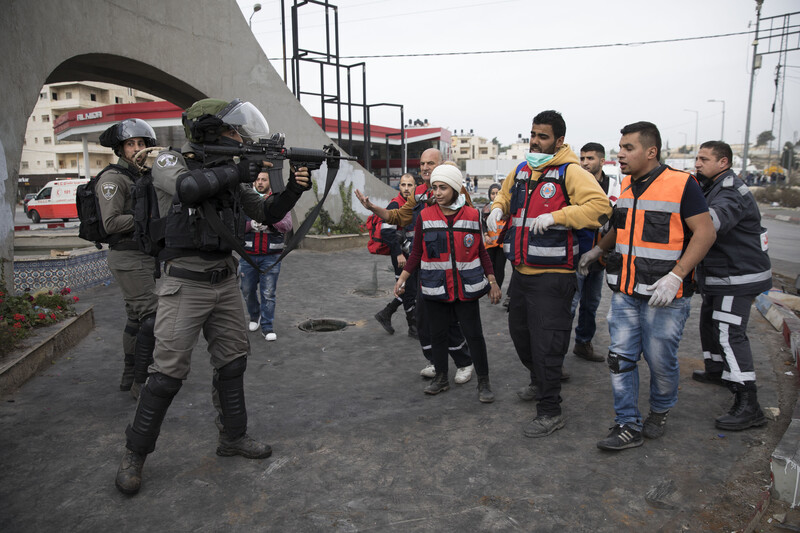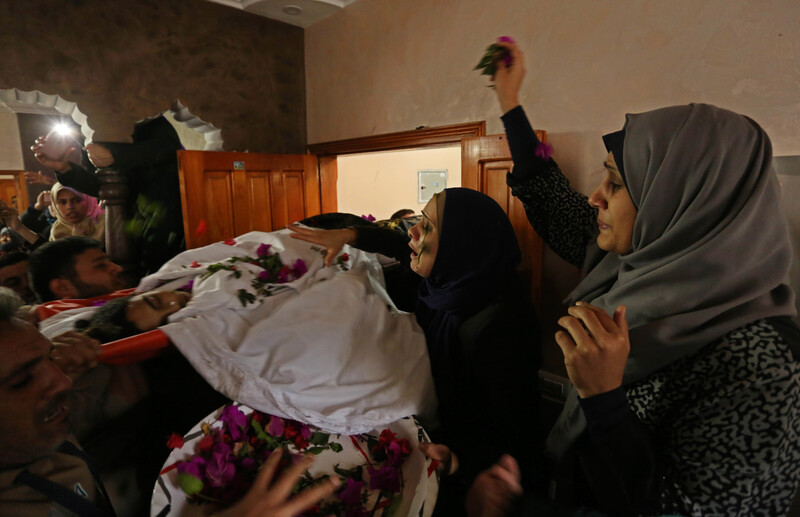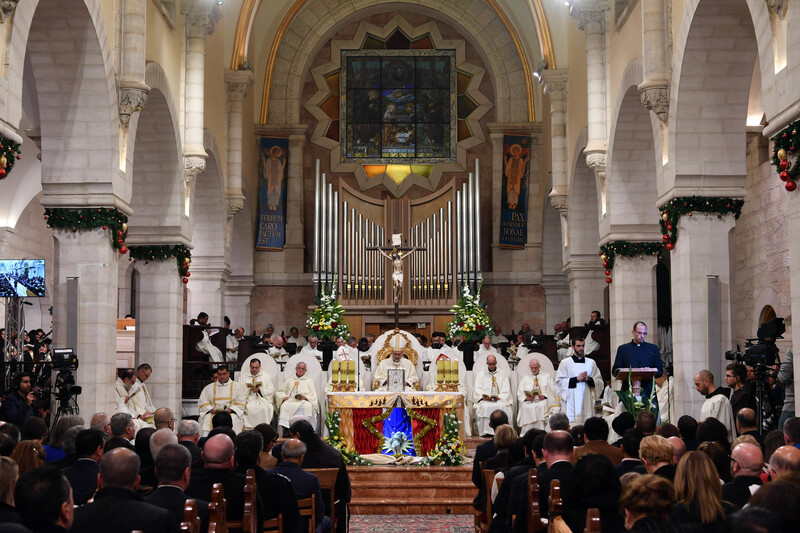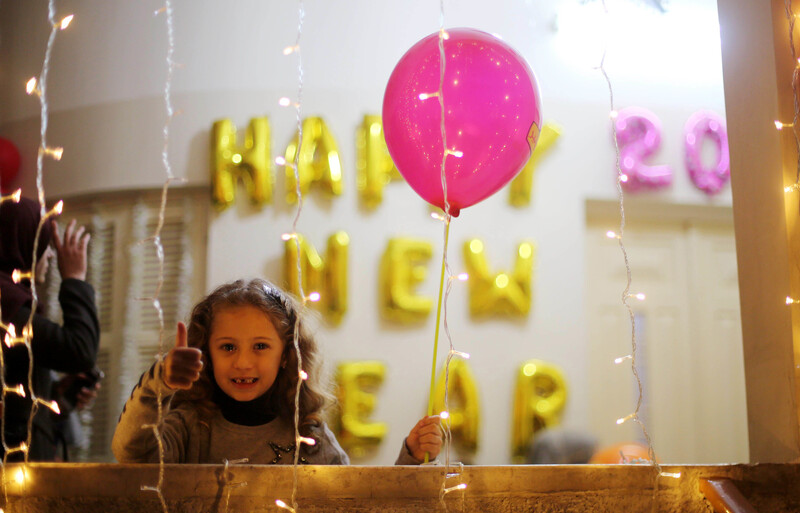 Tags