The month of April witnessed cross-boundary fire from Gaza and Lebanon into Israel after Ramadan worshippers were brutalized by police at Jerusalem's al-Aqsa mosque.
A major escalation – a repeat of the 11 days of brutal Israeli violence in Gaza during Ramadan in May 2021, precipitated by assaults on worshippers at the holy site – did not come to pass.
But the everyday horrors of the occupation carried on as Israeli forces shot and killed 13 Palestinians during the month. Three Israelis and a foreign national were killed in what Israel said were attacks by Palestinians during the same period.
Muhammad al-Asibi, a 26-year-old Palestinian Bedouin citizen of Israel, was shot and killed by Israeli police near one of the gates to the al-Aqsa mosque compound in Jerusalem's Old City on 1 April.
Eyewitness accounts contradict Israeli police claims that the medical student from Hura had tried to steal an Israeli police officer's weapon and used it to fire at another policeman before al-Asibi was shot multiple times at close range.
Implausibly, Israeli police insist that the incident was not caught on camera in the heavily surveilled area.
Also on 1 April, Muhammad Raed Nayif Baradiya, a lieutenant in the Palestinian Authority security forces, was shot and killed by Israeli forces after allegedly ramming his vehicle into three Israeli soldiers at a military checkpoint at the entrance to Beit Ummar, a village near the West Bank city of Hebron.
Israeli media reported that one of the three soldiers was seriously injured and the other two were moderately and lightly wounded.
On 3 April, Israeli forces killed two Palestinians during a raid in the northern West Bank city of Nablus.
Israeli authorities claim that the slain men, Muhammad al-Hallaq and Muhammad Abu Bakr, opened fire at troops.
Israeli police assault al-Aqsa worshippers
During the first week of April, Israeli police stormed Jerusalem's al-Aqsa mosque and forcibly removed worshippers from its prayer hall and surrounding yards on multiple consecutive days.
Shocking scenes recorded on video showing Israeli police standing over Palestinians and beating them with batons and rifle butts were widely shared on social media, generating international condemnation.
On 5 April, a large force of police raided al-Aqsa's prayer hall and forcibly evacuated Palestinian worshippers prior to the expected arrival of Israelis to the compound on the eve of the Passover holiday.
"Overall, Israeli forces injured 43 Palestinians, including 12 children, and arrested 440 others, including 65 children; most detainees were released later that day, but received banning orders preventing them from accessing al-Aqsa mosque until the end of Ramadan," the UN monitoring group OCHA said.
The assault at al-Aqsa was followed by the largest barrage of rocket fire from Lebanon since a major military confrontation that lasted for several weeks in 2006, causing damage to buildings and injuries that were not life-threatening.
Armed groups in Gaza also fired rockets towards Israel, which in turn bombed sites in south Lebanon and the besieged coastal enclave. Israel also struck southern Syria after rockets fired from the country landed in the Golan Heights, Syrian territory occupied by Israel since 1967.
Meanwhile, on 6 April, Khader Gharab, a 15-year-old Palestinian boy, was shot in the shoulder and injured by a settler in Jerusalem's Old City.
Israeli settler and daughters killed
On 7 April, gunmen attacked a car in which a British-Israeli woman living in a West Bank settlement and her two daughters were traveling in the Jordan Valley. The daughters, 20-year-old Maia and 15-year-old Rina Dee, were killed and their mother succumbed to her injuries days later.
The shooters escaped and for three weeks evaded the reach of the Israeli military, which intensified movement restrictions in the northeast of the Jordan Valley, according to OCHA.
Occupation forces killed three Palestinian men in Nablus on 4 May, among them two fighters belonging to Hamas' armed wing who Israel alleges carried out the Jordan Valley shooting attack.
Also on 7 April, a Palestinian citizen of Israel drove his car into a group of tourists, killing one, in Jaffa. Israeli police shot and killed the driver, Yusif Abu Jaber, in what may amount to an extrajudicial execution.
Israeli police concluded that Abu Jaber intentionally hit people with his car.
The slain man's brother said that "the policemen who shot and killed him took on the role of prosecutor and judge and tried him right there in the field." Sami Abou Shahadeh, a Palestinian lawmaker in Israel's parliament, called for an independent investigation.
On 8 April, Aed Azzam Salim, 20, was shot and killed during confrontations with occupation forces in Azzoun, a town near the northern West Bank city of Qalqilya. OCHA said that "initial information from human rights organizations suggests that [Salim] was among Palestinians who threw firecrackers at Israeli forces positioned at a checkpoint at the entrance of the village."
On 10 April, Muhammad Fayiz Muhammad Uweidat, 17, was shot and killed by Israeli forces while they were withdrawing from a raid in Aqbat Jabr refugee camp near the West Bank city of Jericho following a daytime raid.
While withdrawing from the camp, troops "fired live ammunition indiscriminately," striking the teen in "his head, chest, abdomen and pelvis," according to Defense for Children International-Palestine.
The following day, two Palestinian men, Saud Abdullah al-Titi and Muhammad Abu Dharaa from Balata refugee camp, were shot and killed near Elon Moreh settlement in the northern West Bank.
Israeli authorities claimed that troops ambushed a group of gunmen who were opening fire at a military vehicle near Elon Moreh settlement and the Palestinian village of Deir al-Hatab.
Israel is holding the bodies of the two slain men as part of its policy of using the bodies of Palestinians killed by its forces as bargaining chips in future negotiations.
A third man was injured in the ambush and arrested and a fourth reportedly escaped.
Another Palestinian, 20-year-old Suleiman Ayesh Hussein Aweid, was shot and killed during a raid in Aqbat Jabr camp on 24 April. Israel is holding Aweid's body.
Shot and killed at close range
Also on 24 April, Hatem Asad Abu Najma, 39, was shot and killed at close range during an alleged car ramming attack in West Jerusalem. His death may amount to an extrajudicial execution.
Multiple graphic videos of the aftermath of the alleged car ramming attack show an injured person on the hood of a sedan and other people lying on the street and sitting on a sidewalk.
The videos also show an Israeli in civilian clothes firing at close range into the vehicle from the driver's side of the car in the middle of a crosswalk.
In addition to the slain man, who was reported to have had mental health issues, five people were injured, one of them seriously.
In another case that may amount to an extrajudicial execution, Israeli forces shot and killed Ahmad Yaqoub Taha, a 39-year-old member of the Palestinian Authority security forces, on a road near the West Bank city of Salfit on 27 April.
Video of the incident appears to show Taha getting out of a car and lunging toward an officer before falling to the ground. The video shows a soldier apparently firing at Taha several times while he was on the ground and presumably posed no immediate danger.
The Times of Israel, citing the Israeli military, said that Taha drove into the opposite lane of a highway "and tried to ram his car into civilians and security forces" at a junction near the West Bank settlement of Ariel.
"The suspect then got out of his car while allegedly brandishing a knife, before being shot dead by troops," the publication added.
No Israelis were injured during the incident but a Palestinian bystander was reportedly lightly injured.
Suleiman Taha, the slain man's brother, expressed disbelief towards Israel's claim that Taha had attempted an attack, saying that he was a father of two young children who was committed to his work.
Boys shot and killed
On 28 April, Mustafa Amer Ali Sabbah, 15, was shot in the heart with live ammunition during confrontations with Israeli troops in Tuqu, near the West Bank city of Bethlehem.
Another boy, 17-year-old Jibril Muhammad Said Kamal, was shot in the head during a raid by Israeli forces in Aqbat Jabr camp on 1 May.
Defense for Children International-Palestine said that Israeli forces have shot and killed 19 Palestinian children in the West Bank since the beginning of the year. Additionally, a 10-year-old boy succumbed to injuries sustained during an Israeli military offensive in Gaza in August last year.
A total of 109 Palestinians have been killed by Israeli troops, police and armed civilians so far this year, or died as a result of injuries sustained in previous years, according to The Electronic Intifada's tracking.
Twenty Israelis and foreign nationals were killed by Palestinians during the same period in what Israel claims were attacks, or died from injuries sustained previously.
Also during April, the Lions Den, an armed group based in Nablus, executed a man that it accused of collaboration with Israel.
The Palestinian Center for Human Rights said its investigations confirmed that the 23-year-old was executed in the Old City of Nablus by five men who shot him multiple times from close range.
A video appeared on social networks purporting to be of the collaborator confessing to his cooperation with Israeli occupation forces prior to his execution. The man claimed that he was blackmailed into spying on resistance fighters for the Israeli military and provided information that helped Israel kill three operatives.
Home demolitions increase
The UN monitoring group OCHA said that Israeli forces demolished or seized 290 Palestinian structures in the West Bank, including East Jerusalem, during the first quarter of 2023, displacing 413 people.
"This represents a 46 and 78 percent increase, respectively, compared with the same period in 2022, which already saw the highest number of demolitions recorded in the West Bank, including East Jerusalem, since 2016," OCHA said.
"All but 19 of the structures were targeted for lacking building permits, which are nearly impossible for Palestinians to obtain," OCHA added.
Forty-three of the targeted structures were provided as humanitarian aid.
Israel restricted Palestinians' right to freedom of worship during April.
OCHA, citing Israeli figures, said that "a total of around 240,000 Palestinians holding West Bank IDs entered East Jerusalem on the second, third and fourth Fridays of Ramadan (31 March, 7 April, and 14 April) respectively."
"The Israeli authorities allowed men above 55 years of age, women of all ages and children below 12 years of age to enter East Jerusalem without permits," OCHA added.
Only around "1,130 people out of 2.2 million residents in Gaza managed to travel to Jerusalem for Ramadan and Easter," the UN group said.
Israeli forces severely restricted Palestinian Christians from accessing the Church of the Holy Sepulchre in Jerusalem's Old City during the Holy Fire ceremony on the eve of Orthodox Easter.
"Videos showing Israeli soldiers beating young men, physically struggling with women, and pushing clerics who were heading to the church went viral on social media platforms," Al Jazeera reported.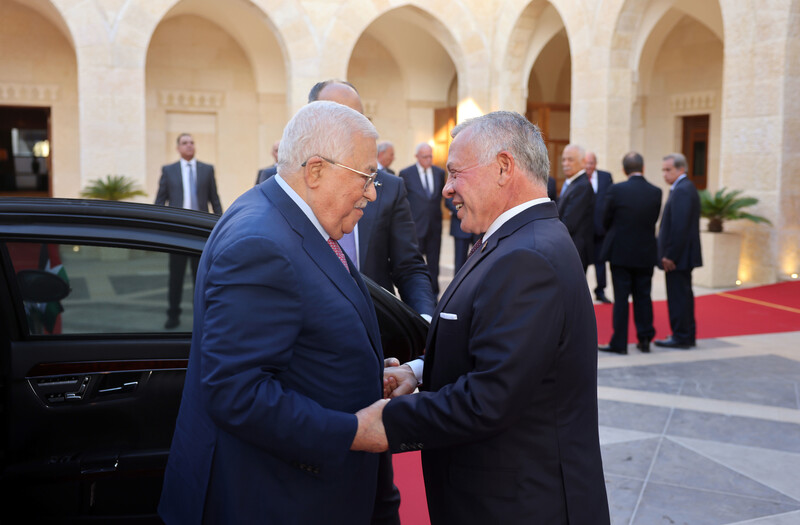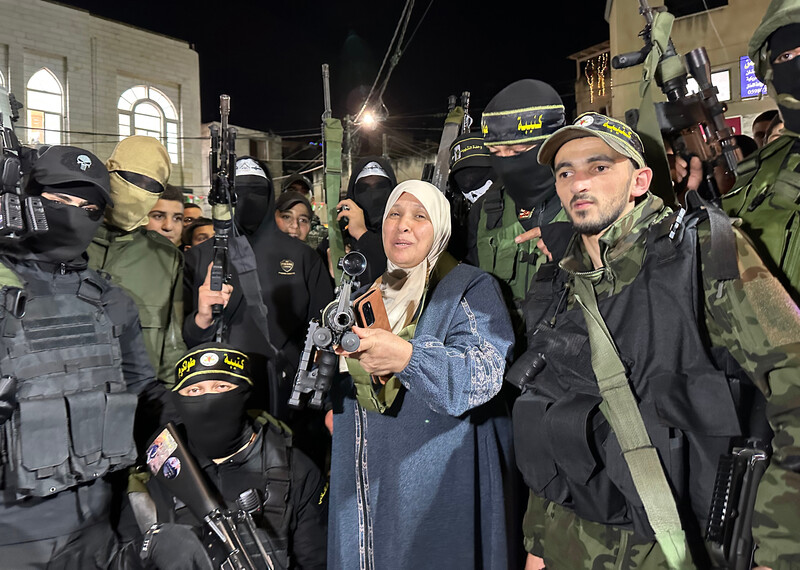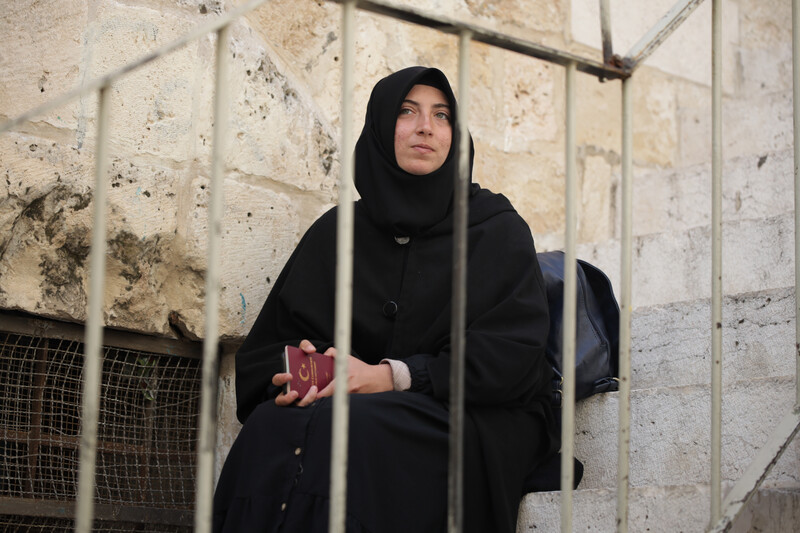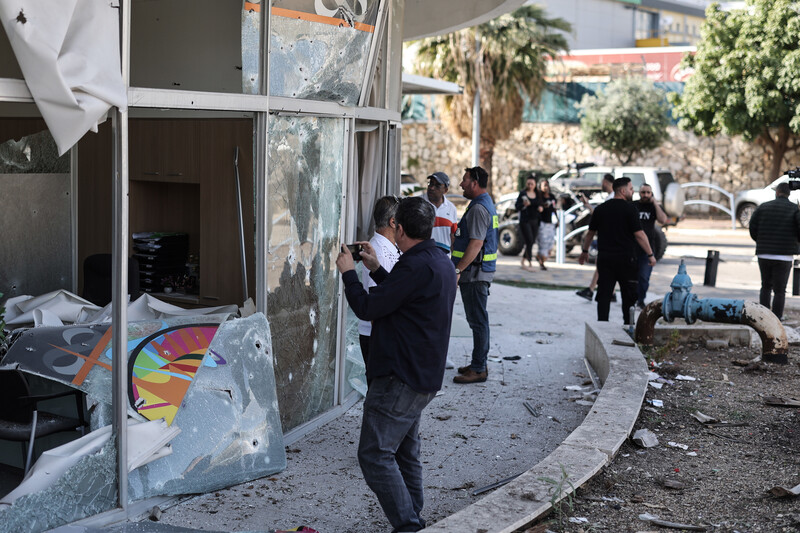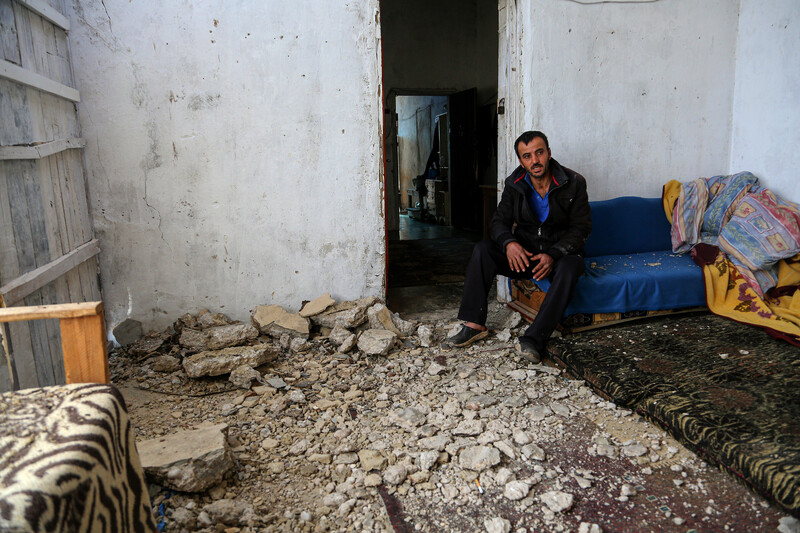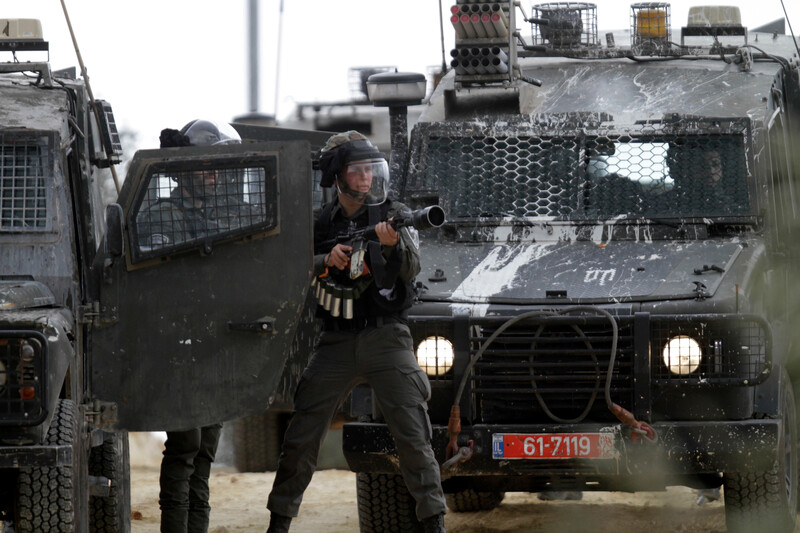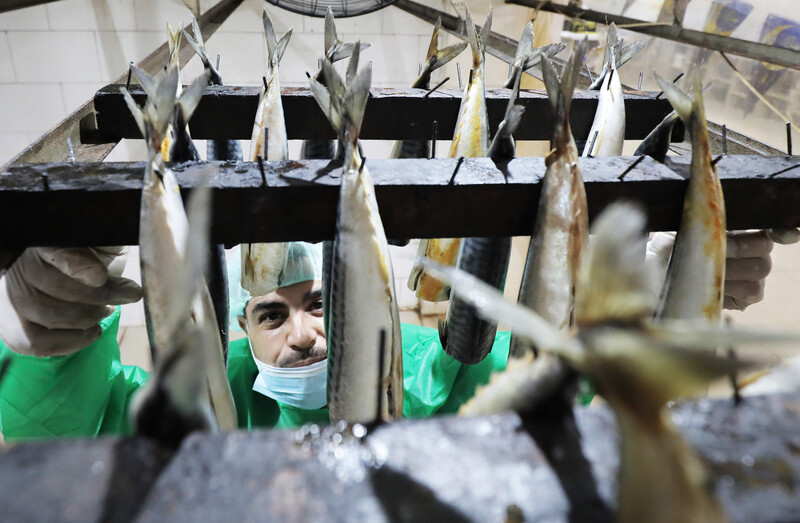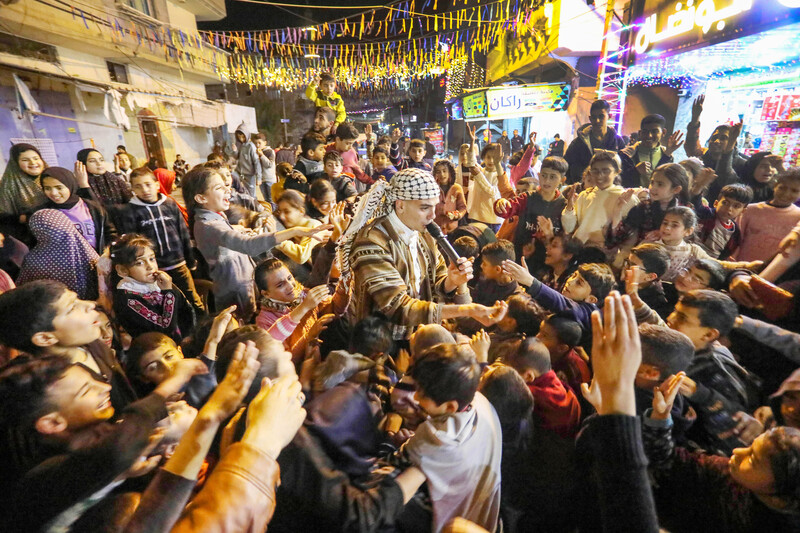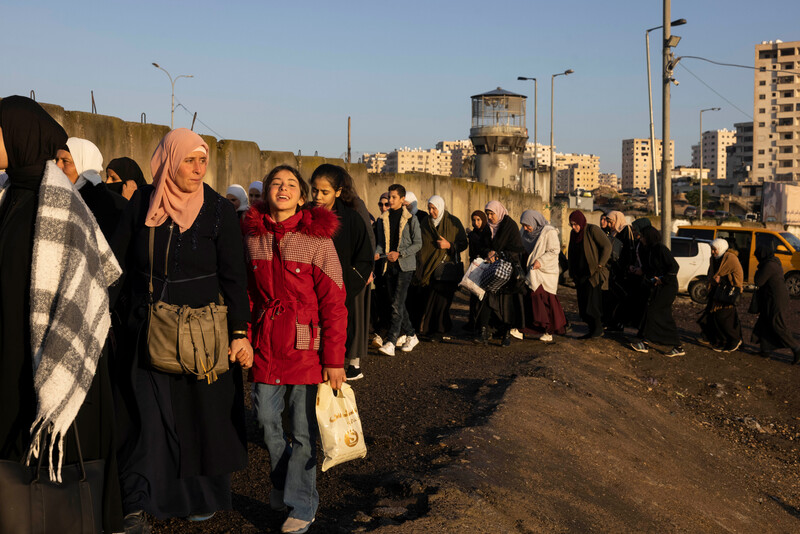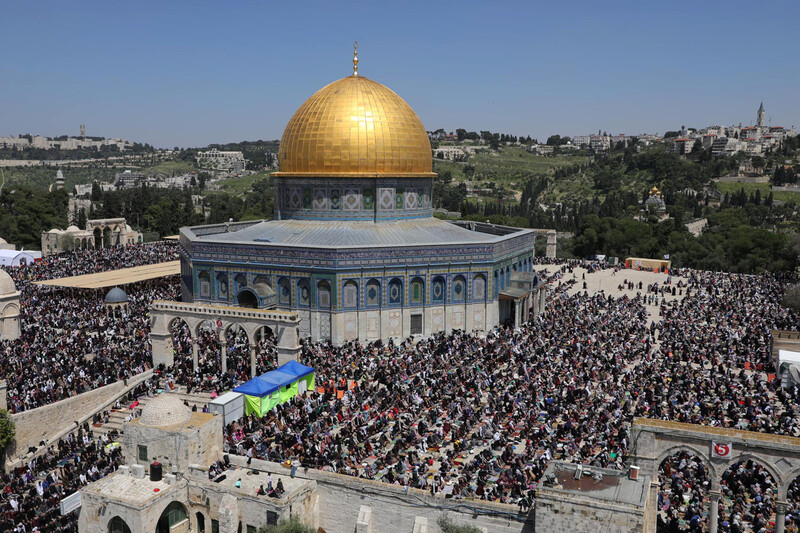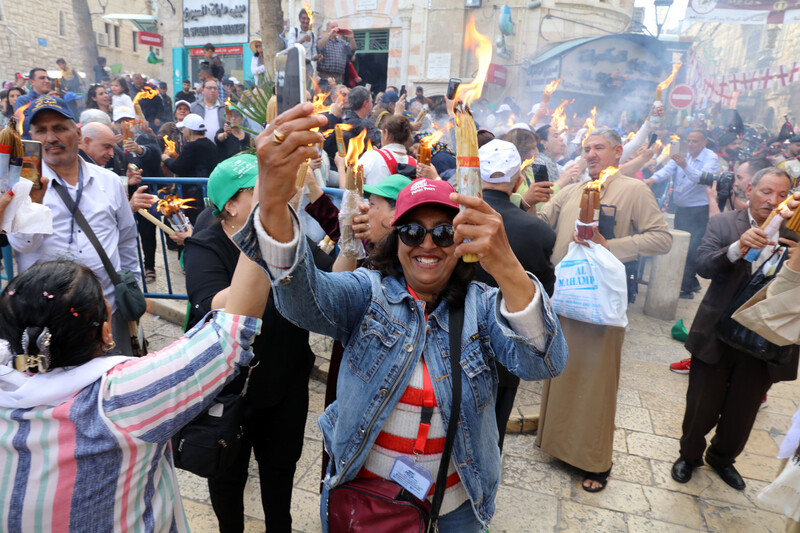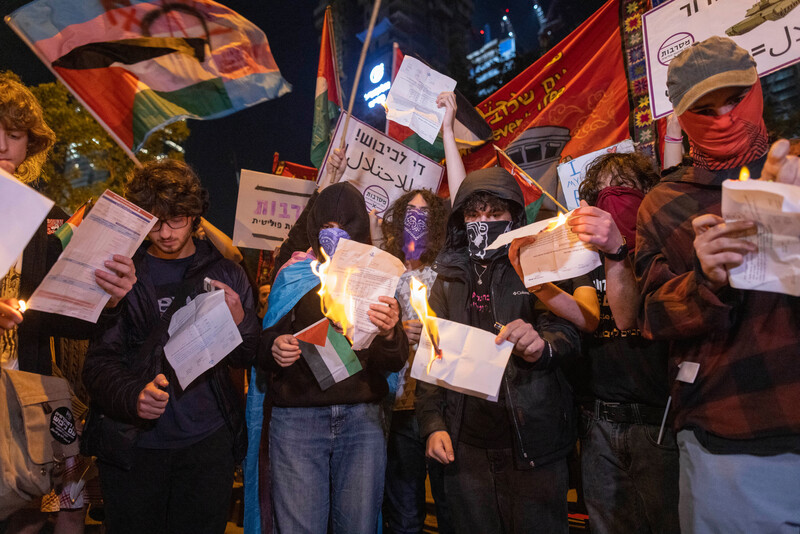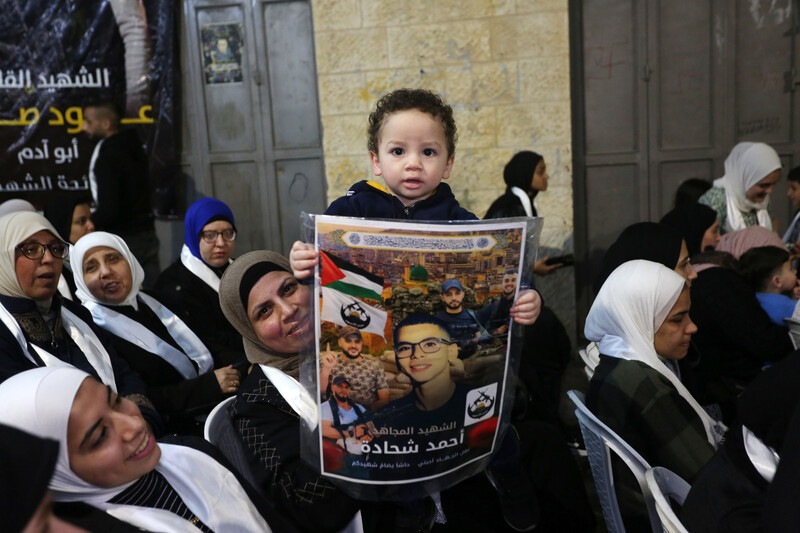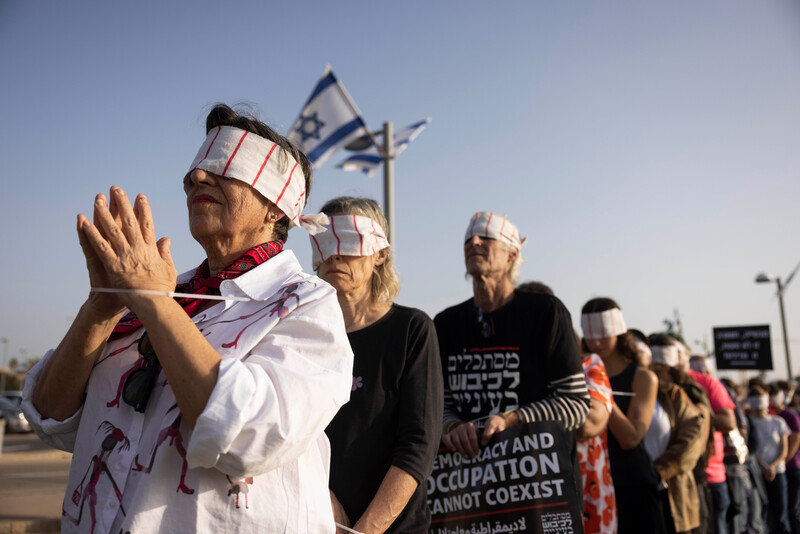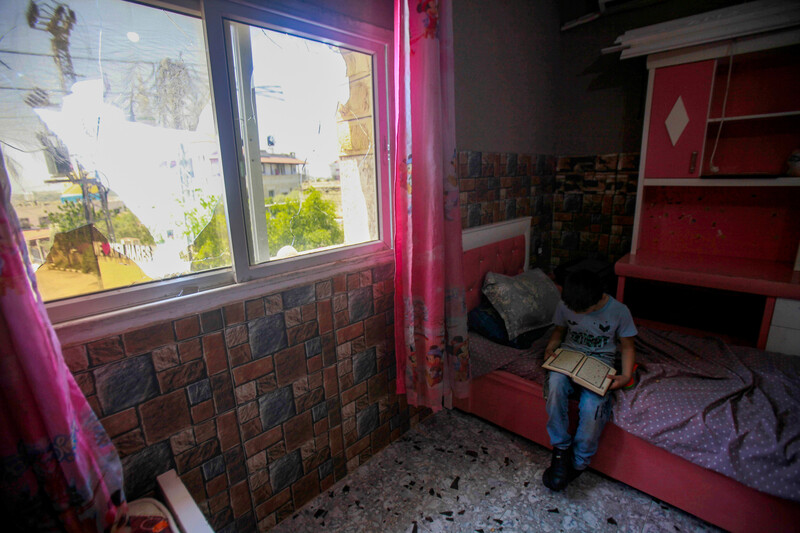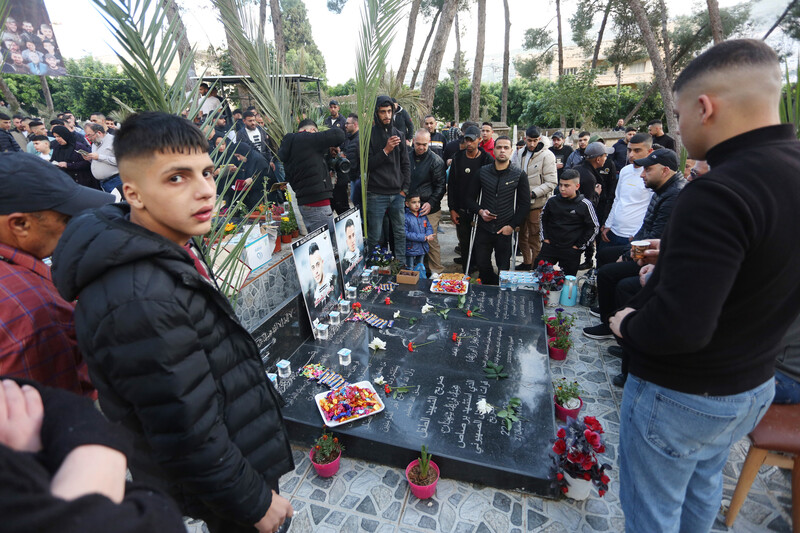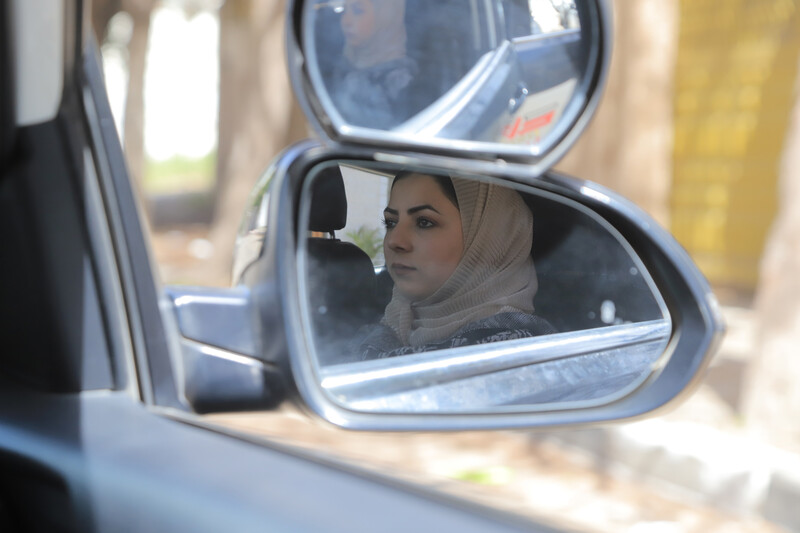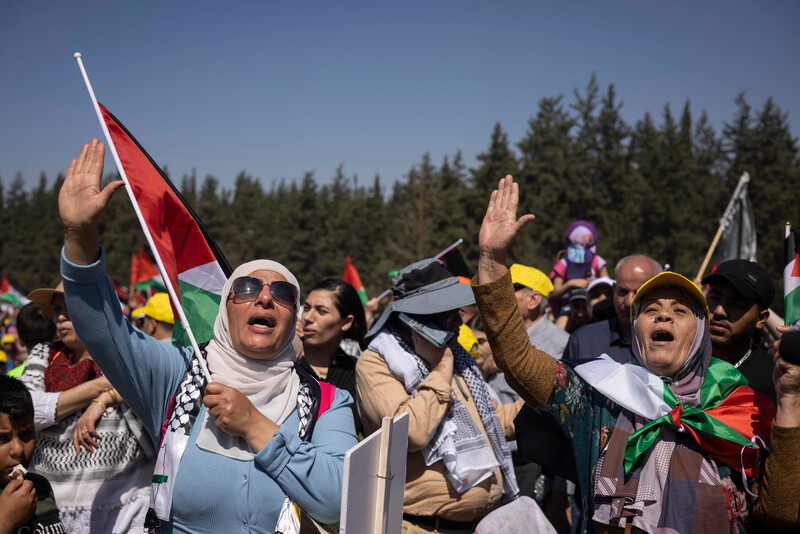 Tags