Israeli forces invaded refugee camps, villages and cities across the West Bank during the month of June as part of the largest military assault on the occupied territory in more than a decade.
According to the Palestinian Authority's Ministry of Foreign Affairs, more than six hundred Palestinians were arrested during the operation launched after three Israeli teens, two of them children and one a dual US national, disappeared while hitchhiking in the West Bank on 12 June. Their bodies were found on 30 June. Israel blamed two men associated with Hamas for the abduction and killing; there have been no credible claims of responsibility by any Palestinian armed group.
Five Palestinians, including a child, were killed by live fire during the West Bank raids.
A 31-year-old Palestinian was shot and killed by Israeli forces at a checkpoint in the central West Bank on 2 June. The Israeli army claimed the man was shot after he opened fire at soldiers but Palestinian sources say that the man, a trader from nearby Huwwara village, was waiting to receive goods and did not fire at the soldiers, the United Nations reported.
In the first extrajudicial execution operation in the occupied Gaza Strip since early March, the Israeli Air Force targeted a member of an armed group traveling in the northern Gaza Strip on a motorcycle on 11 June. The man died instantly and a ten-year-old bystander died of his injuries three days later. Israel also extrajudicially executed two Palestinian fighters in the occupied Gaza Strip in late June, and air forces struck Gaza throughout the month.
Armed groups fired rockets from Gaza into Israel; a rocket fell short of its target on 24 June and hit a home in the northern Gaza Strip, killing a three-year-old girl and injuring three others. Five members of a Palestinian armed group were killed in a Gaza tunnel collapse on 19 June and a 51-year-old civilian died of his wounds on 8 June; the man was shot by Israeli forces while fishing off the shore of Gaza on 26 May.
Travel to and from the Gaza Strip remained severely restricted; the United Nations reported that at least 10,000 "prioritized travelers," including patients seeking medical care, students and holders of visas to third countries, were waiting to cross into Egypt.
Palestinians on hunger strike in Israeli prison since 24 April called off their protest on 25 June. More than one hundred Palestinians held by Israel without charge or trial under military court order participated in what is believed to be the longest hunger strike in the history of the Palestinian prisoners movement.
Despite a reported agreement reached between Syrian authorities and armed groups inside Yarmouk refugee camp near Damascus, the UN agency for Palestine refugees, UNRWA, stated that they were unable to distribute food aid to the camp during the entire month of June. The agency said that "conditions remain dire for the 18,000 civilians trapped there."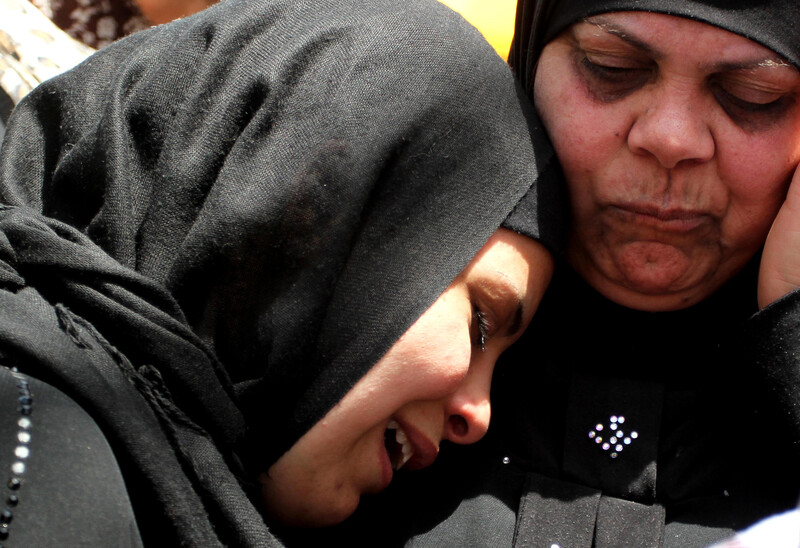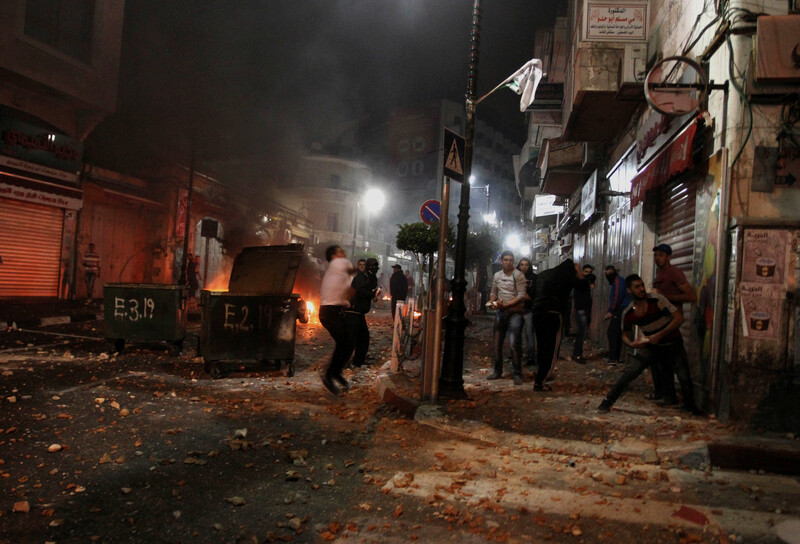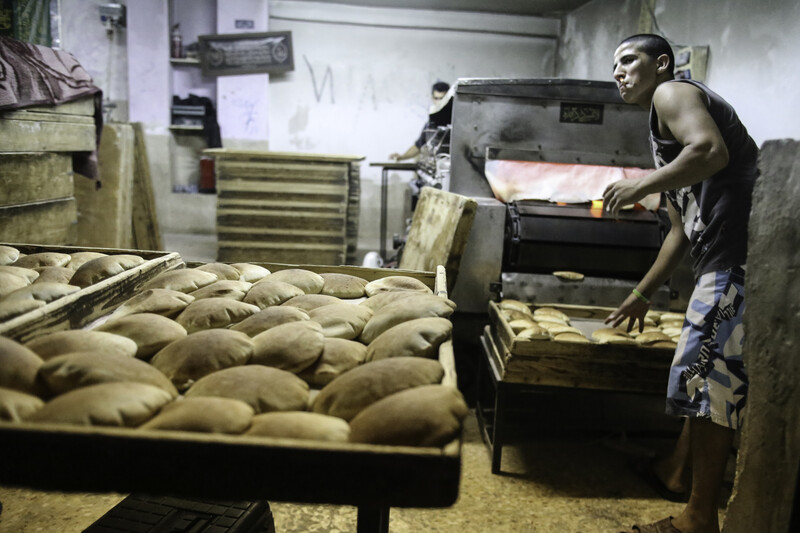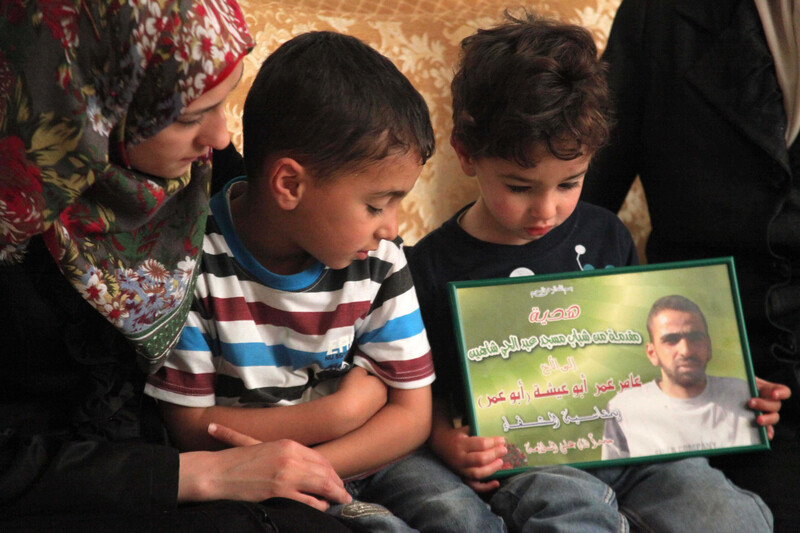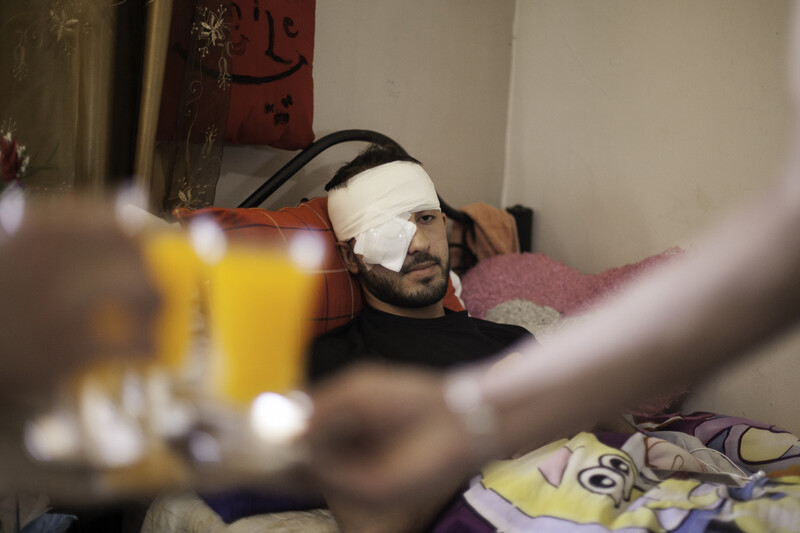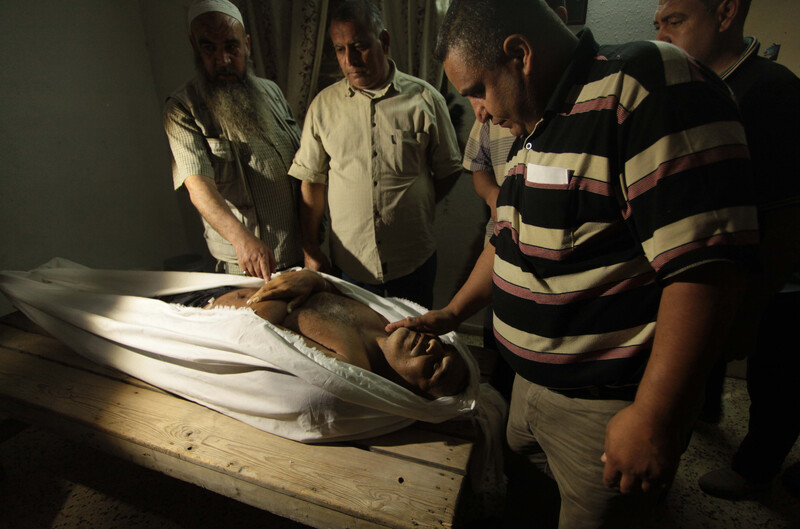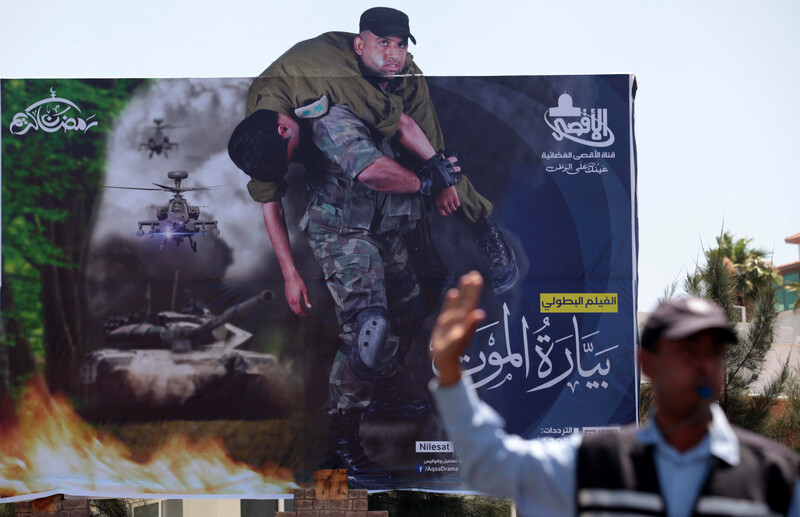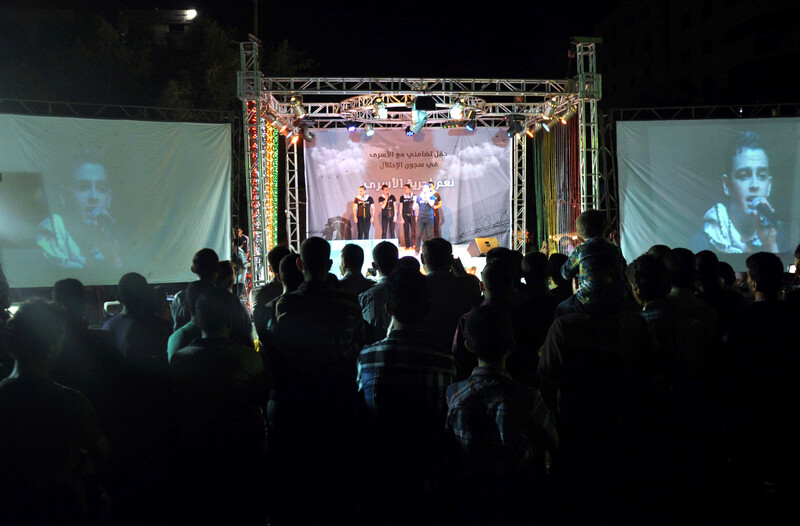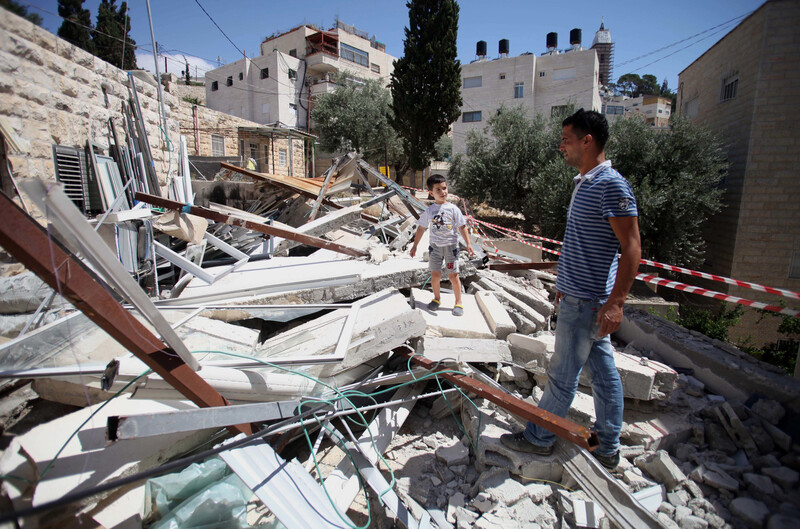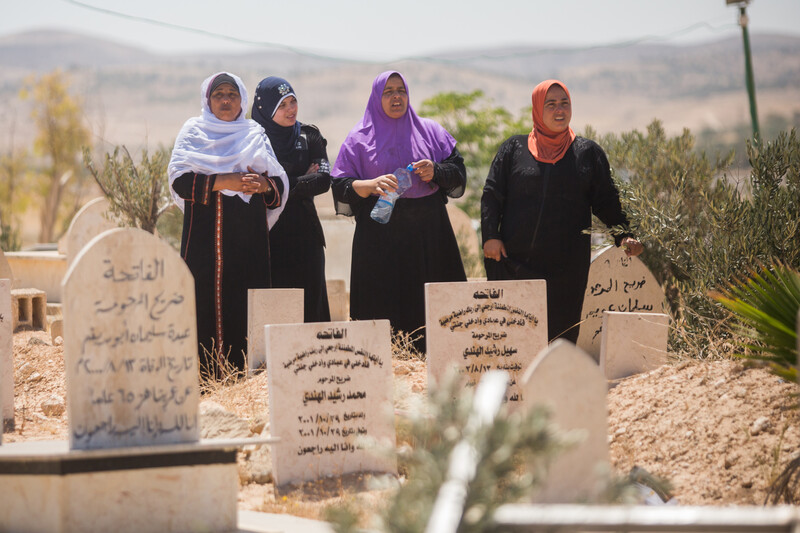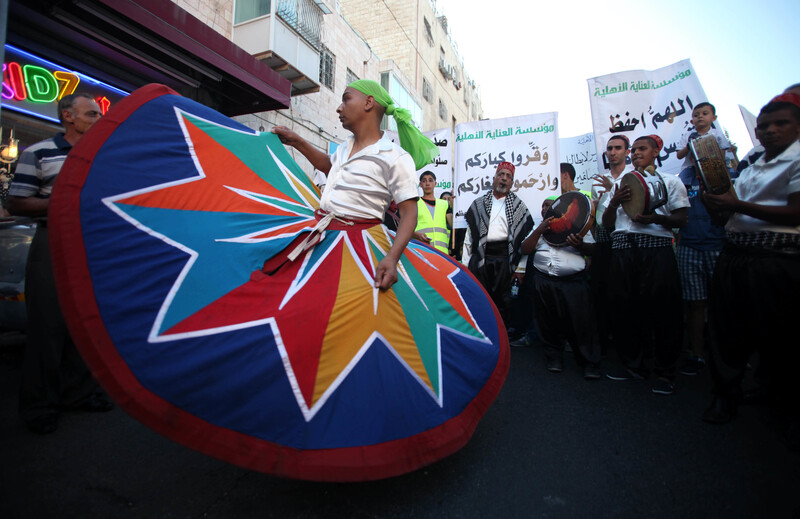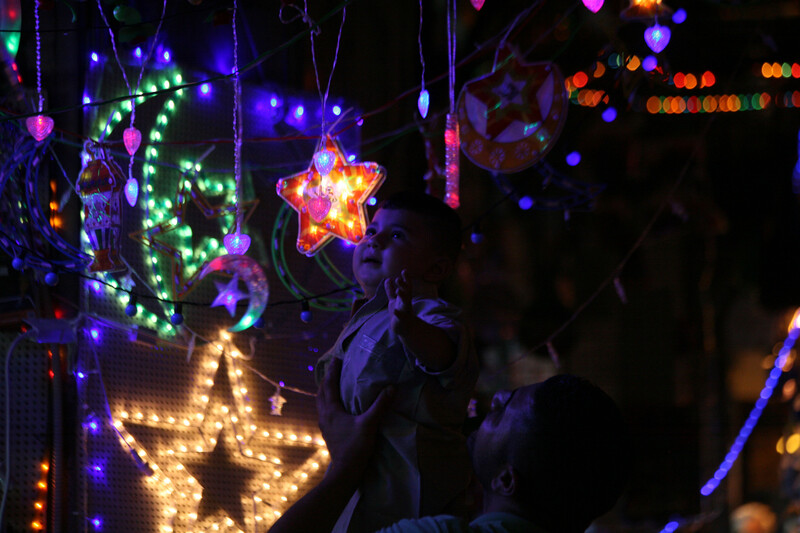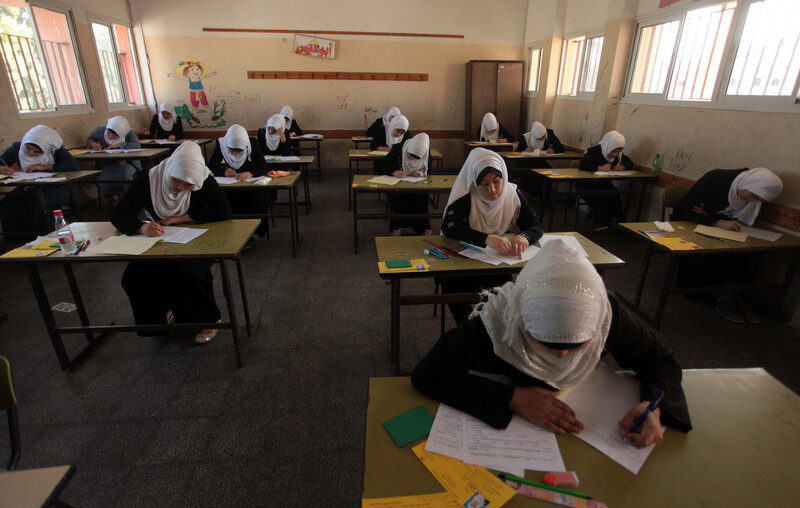 Tags