Israeli forces shot dead three Palestinians, one of them a child, during the month of April, and no Israelis were killed — a dramatic drop in the number of fatalities after months of increased violence.
Sixty Palestinians were killed by Israeli forces during the first three months of this year, and more than 140 in the last three months of 2015. Approximately 30 Israelis were killed during those six months.
More than 130 Palestinians have been killed since the beginning of October during what Israel says were attacks or attempted attacks on civilians and soldiers; dozens more Palestinians have been killed during protests.
Brother and sister killed
Israeli forces killed a pregnant young mother of two and her 16-year-old brother at a military checkpoint in the occupied West Bank on 27 April and denied emergency medics access to the siblings.
Israel claimed Maram Salih Hassan Abu Ismail and her brother Ibrahim Salih Hassan Taha were killed during an attempted attack on soldiers, but eyewitnesses disputed this version of events.
The siblings' family said that Abu Ismail had obtained a permit to cross the Qalandiya checkpoint outside Ramallah to travel to Jerusalem for a medical appointment and didn't understand the orders shouted at her by the soldiers in Hebrew.
On 1 May, Israel revealed that the fatal shots had been fired by a private security guard contracted by the Israeli defense ministry, and not by police, as initially reported.
"Since police weren't the ones who fatally shot" the siblings, the Tel Aviv newspaper Haaretz reported, "no probe was opened by [the] justice ministry's police investigation unit into the officers involved."
It is unclear if there will be any investigation at all into the killings.
On 14 April, Israeli forces killed 50-year-old Ibrahim Baradiya from al-Arroub refugee camp near the West Bank city of Hebron after he allegedly attempted to hit a soldier in the head with an ax.
Another Palestinian, Abd al-Hamid Abu Srour, a 19-year-old from Aida refugee camp near the West Bank city of Bethlehem, died from wounds he sustained during an explosion on a Jerusalem bus.
Israel named Abu Srour as a suspect in the alleged bombing in which 20 Israelis were reported injured.
As of 27 April, Israel was withholding the bodies of 18 Palestinians killed during alleged attacks over the previous six months, according to the United Nations monitoring group OCHA.
Arrests and demolitions
During the month of April Israeli forces arrested dozens of Palestinians in Jerusalem in connection with protests against the entry of Israeli and settler groups into the al-Aqsa mosque compound in the Old City, according to OCHA.
Throughout the West Bank, Israeli forces demolished dozens of Palestinian-owned structures, displacing approximately 175 Palestinians, including nearly 100 children.
Israel also issued 30 stop work and demolition orders in the Silwan neighborhood of Jerusalem, putting 1,000 Palestinians living in 90 homes at risk of displacement.
A settler group is working with the Israeli government to seize Palestinian property in the area to convert them into settler homes and tourist facilities for a religious theme park.
A Palestinian home in the Jenin area was meanwhile converted into an Israeli military observation point, affecting three families of 25 members, including 19 children.
Suspected Israeli settlers hit three Palestinians, including two children, with their cars during the month.
A Palestinian was critically injured during one of the incidents, OCHA reported. A 64-year-old Palestinian bus driver was meanwhile assaulted and injured by a group of Israelis near the central bus station in West Jerusalem.
Israeli settlers marched towards the West Bank village of Duma reportedly in solidarity with a settler being prosecuted for a July 2015 attack on a home in the village which resulted in the killing of a Palestinian baby and his parents. Forty-five Palestinians were injured during the incident in which the army intervened.
Gaza under fire
Israeli forces opened fire in Gaza dozens of times during the month of April, including on fishermen, despite Israel's reported expansion of the permitted fishing area along the Gaza coast. Israeli authorities meanwhile suspended the import of cement into Gaza for the private sector, claiming that supplies were being diverted to Hamas, further hindering reconstruction of thousands of homes destroyed during Israel's 2014 assault.
The Egypt-controlled Rafah crossing — the sole point of exit and entry for the vast majority of Gaza's 1.8 million residents — remained closed throughout the month. The crossing has been closed since late October 2014 with the exception of 42 days of partial openings.
Gaza authorities reported that more than 30,000 people, including approximately 9,500 medical cases, and 2,700 students are registered and waiting to travel through the crossing.
Palestinians in Yarmouk refugee camp near the Syrian capital of Damascus came under fire once more as fierce fighting between rival armed groups broke out in the camp, preventing the thousands of civilians who remain there from accessing food and water.
The United Nations' special envoy to Syria stated in April that he estimated that 400,000 people had been killed during five years of civil war in the country.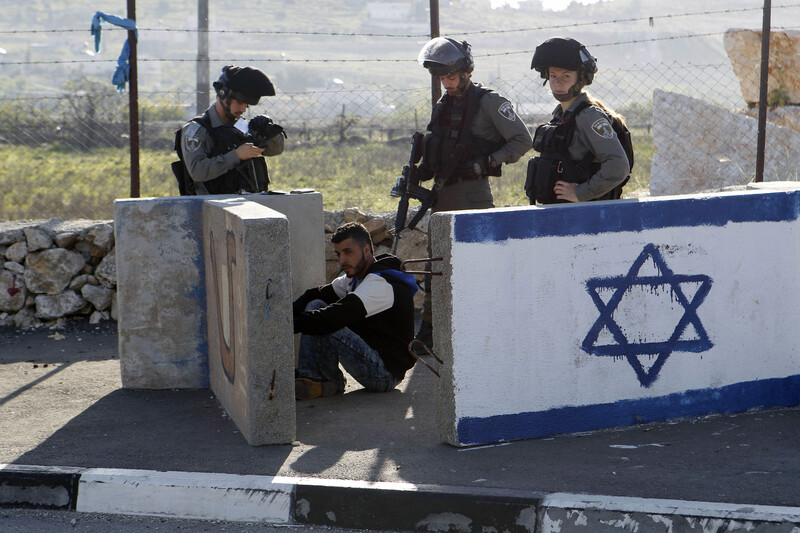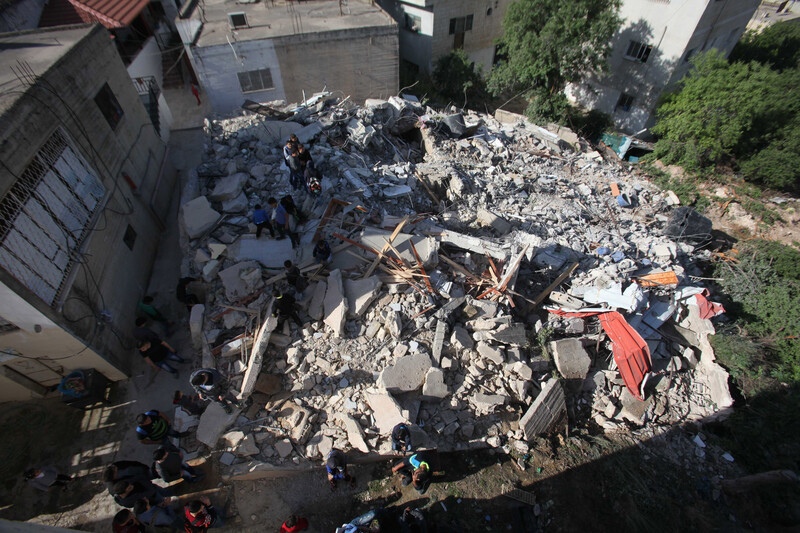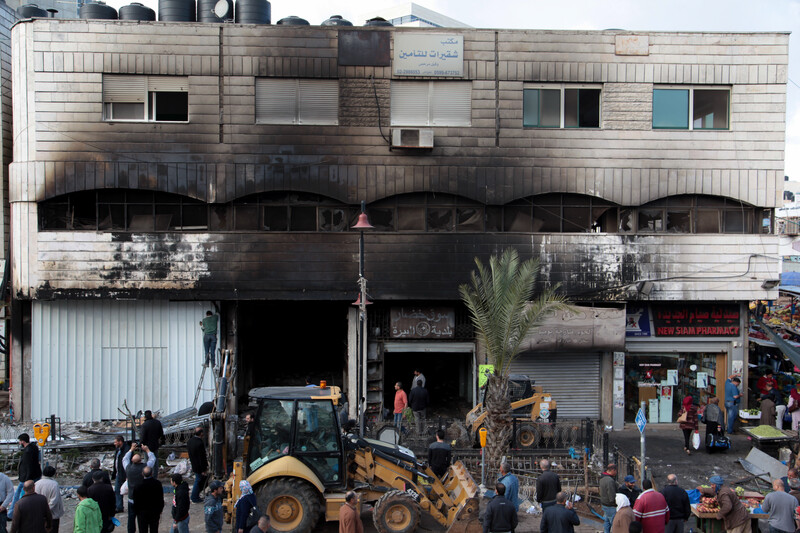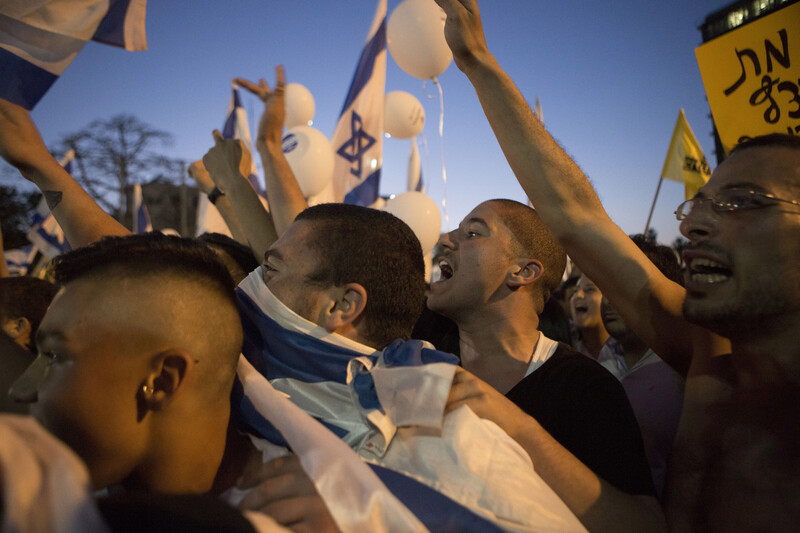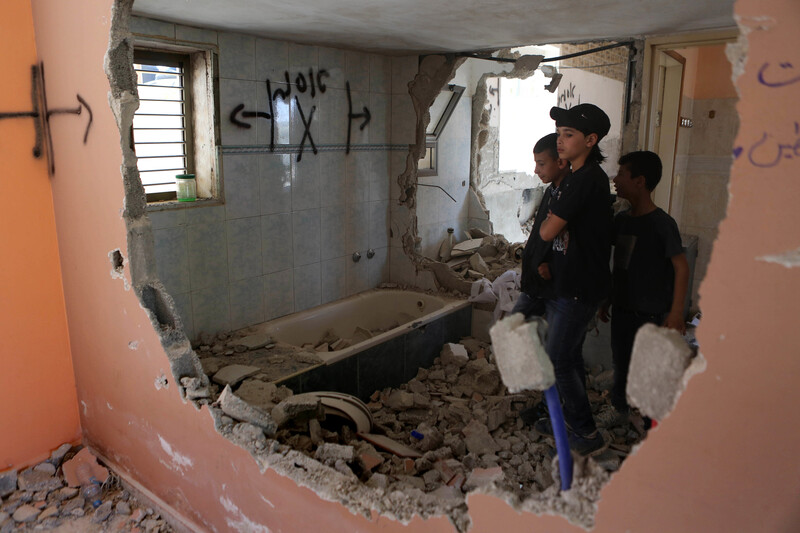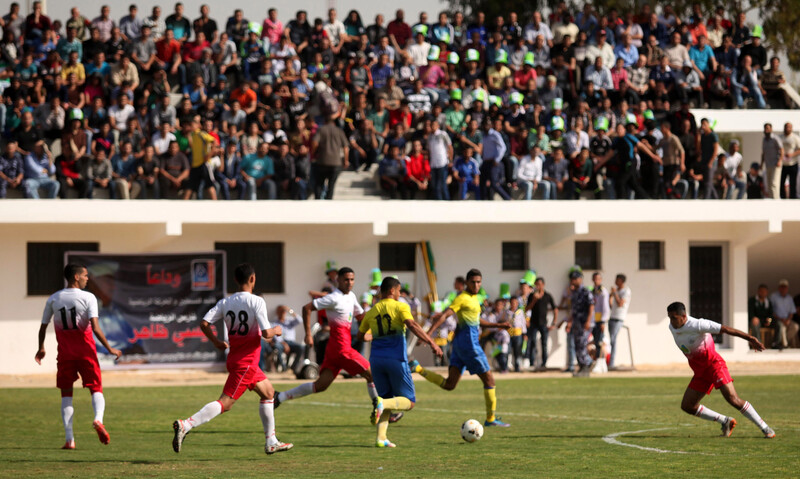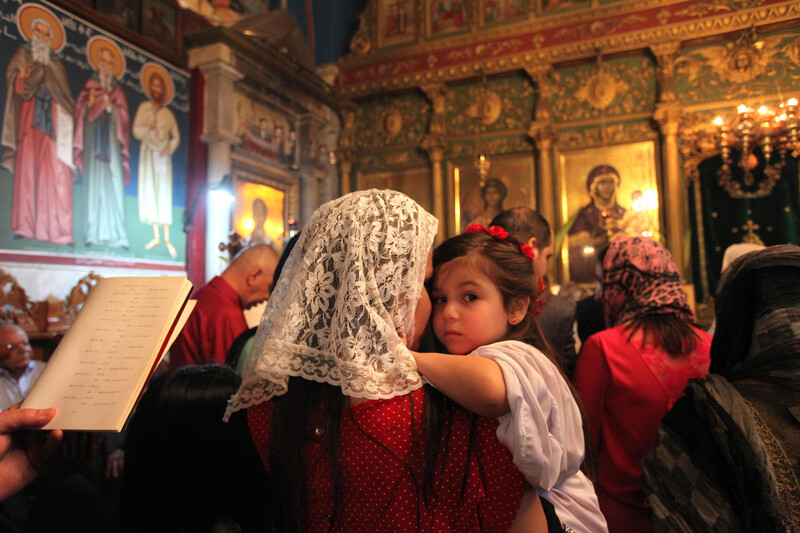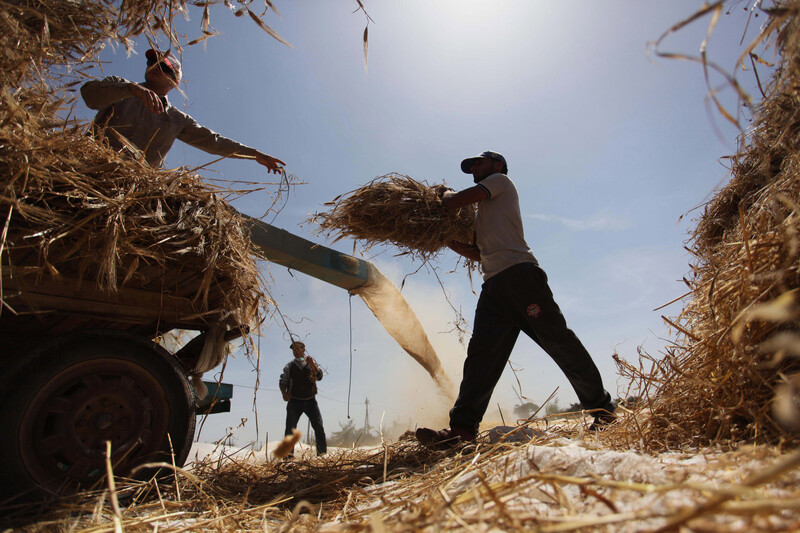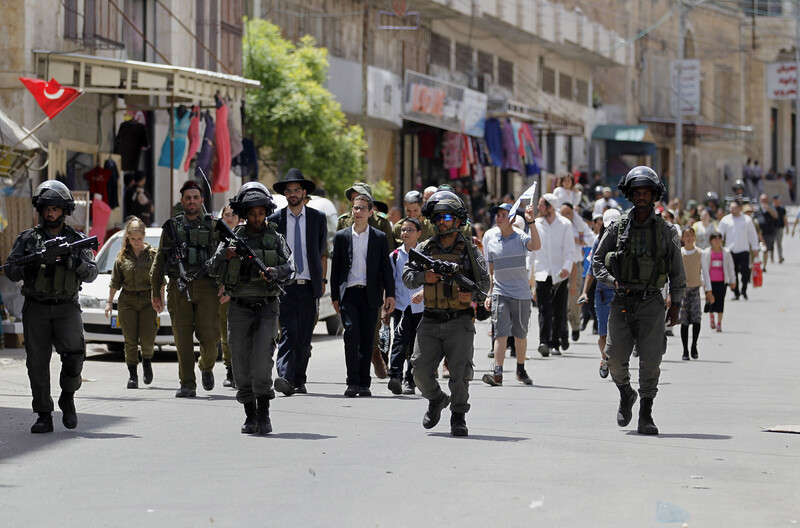 Tags