Following a successful August 12th projection action on landmarks and in public areas of New York City, a multimedia projection team consisting of Emily Jacir, Bassem Nassar and Prerana Reddy reassembled on August 24th to create a mobile projection vehicle and take a series of Public Service Announcements (PSAs) and multimedia pieces to the streets. Equipment and guidance were provided by the Graffiti Reseach Lab. Photo documentation by Nigel Parry.
Setup of the Mobile Projection Vehicle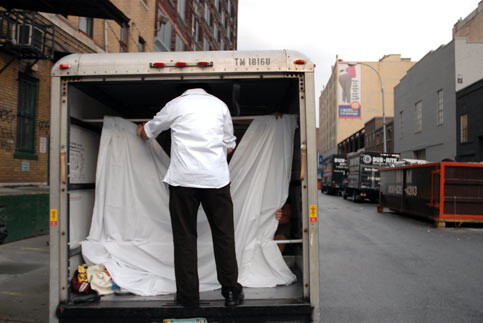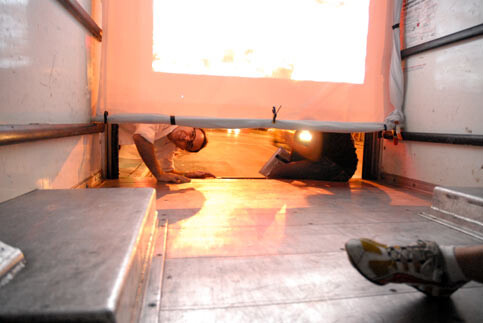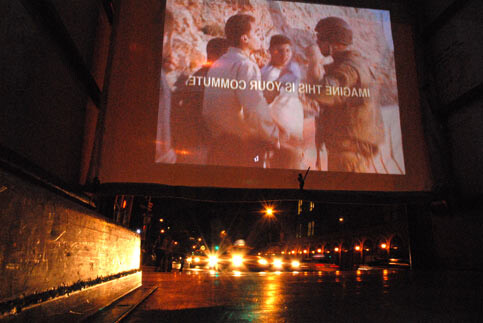 The truck as a protest prop
Around New York: the East Village, Union Square, and Times Square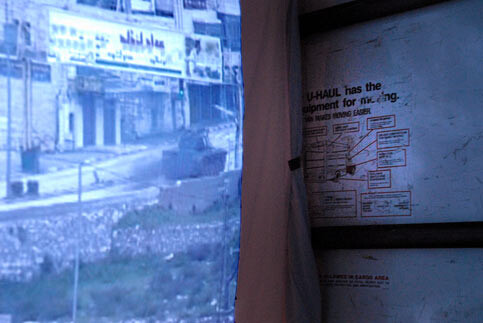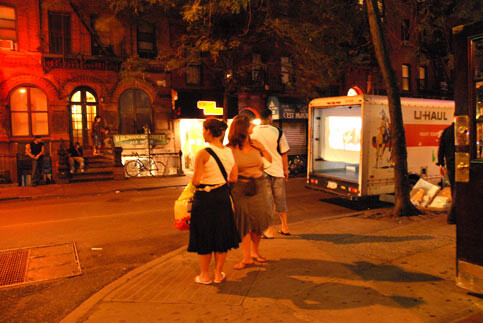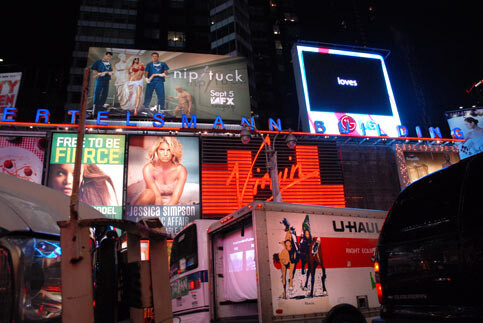 Nigel Parry is a cofounder of the Electronic Intifada, who is based in New York City.
Related Links

Beirut street projections in New York City, Nigel Parry (14 August 2006)

Imagine Life - offers a series of Public Service Announcements (

PSA

s) relating to the Israeli-Palestinian Conflict.