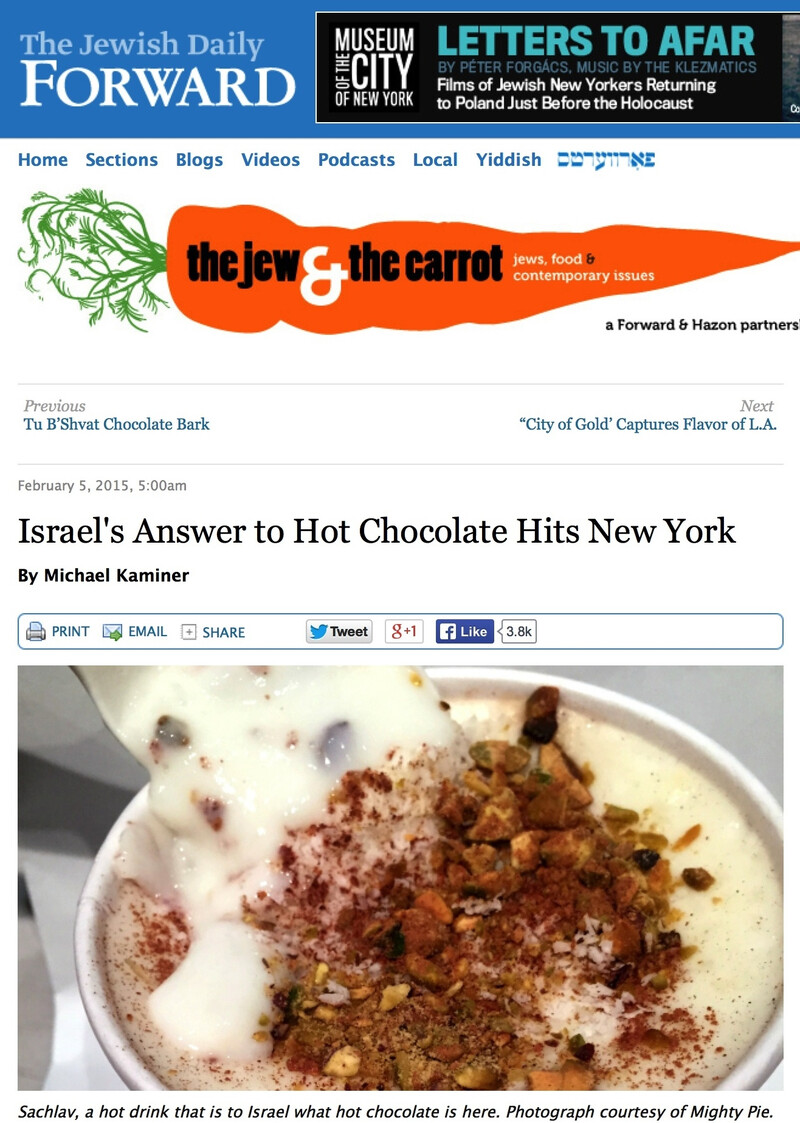 Yesterday, the The Jewish Daily Forward published a blog post by Michael Kaminer that generated a great amount of online mockery, including from myself.
The post headlined "Israel's Answer to Hot Chocolate Hits New York" claimed that sahlab, the hot milky drink or pudding made with orchid flower (or rose water), traditionally consumed during Ramadan, is "Israeli."
The motive of the mockery is that this effort to rebrand sahlab as "Israeli" – and erase its Arab, Palestinian, Turkish and Ottoman history (it is called salep in Turkish) – falls into a long line of efforts to repackage indigenous cultures of the region as authentically those of the European Zionist settler-colony.
Typically, these appropriation efforts have targeted hummus, falafel, olive oil and knafeh. Even peasant dancing, or dabke, has been marketed as "Israeli folk dancing."
Kaminer listed several Israeli restaurants in New York where sahlab could now be had and ignored the many Palestinian and other restaurants that already serve it.
He even applied the authentically Hebrew-sounding name "sachlav" to it, an appelation ridiculed even by an observer in present-day Israel:
The Arab Jewish alibi
The Forward moved quickly to respond to the criticism. Kaminer amended his post and the publication ran another item by blogger Lior Zaltzman with the headline "Why Sachlav Is Really Israeli – and Arab Too."

Zaltzman asserted that Kaminer's original post "touched a serious nerve with cultural purists and Palestinian activists," and embedded my tweet below:

She doubled down, writing on Israel's cultural theft:
Israel has gotten a lot of that beef from those who say it's unfairly staked claims to foods that are really the cultural property of Arabs.

"Hummus is not Israeli! Falafel is not Israeli!" some say. That's usually followed by some variation of: "Well, it figures. When Israel isn't appropriating land, it's appropriating food."

I'll leave the politics for another column. But when it comes to hummus, falafel and yes, even possibly sachlav, I will say they are Israeli.

They're also Lebanese. And Syrian. And Palestinian.
How generous! But then Zaltzman deploys what I call the Arab Jewish alibi:
Often times, when people cry out Israeli culinary appropriation, they forget about the existence of Arab Jews, many of whom were forced to leave their homelands after the founding of Israel in 1948. These Arab Jews brought with them a wealth of knowledge and their own cuisines, inextricably tied to the countries they just left.

Many still speak Arabic, Persian or Turkish. They are a vital part of Israel. And so is their food.
According to this common line, if Jews ate a certain food anywhere in time and space, then Israel can claim that food. This claim is logical and historical nonsense.
First, it seems to apply only to indigenous Palestinian, Arab and other regional foods. Consider the fact that Israel boasts that its Jewish settler-colonial population is made up of people from dozens of countries. There are, for instance, French Jews, German Jews and Italian Jews.
Yet I've never seen an article claiming soufflé, bratwurst or spaghetti as "Israeli" foods, even though Jews from France, Germany and Italy have undoubtedly enjoyed them for many years.
Second, the Arab Jewish alibi is historically dubious as a path for Israel's "discovery" of foods that are ubiquitous in Palestine. As Columbia University Professor Joseph Massad notes in his 2006 book The Persistence of the Palestinian Question, the standard Zionist response to accusations of cultural appropriation is
that these foods … are also shared by Arab Jews who immigrated to Israel and therefore are not appropriated from the Palestinians. This, however, flies in the face of the facts that there are very few Syrian, Palestinian or Lebanese Jews in Israel (the majority of Syrian and Lebanese Jews immigrated to the United States and Latin America, especially Mexico, while there are very few Palestinian Arab Jews left anywhere). The vast majority of Arab Jews in Israel come from Morocco, Iraq and Yemen, countries where hummus and falafel are not eaten.
The same applies to the other most frequently appropriated foods such as tabouleh, zaatar, labneh and indeed sahlab.
Is it really more likely that European settlers in Palestine learned about these foods from Jews who came from other countries than from the local population to whom they were staples?
Even if it were true that large numbers of Jews from Arab countries brought with them a taste for falafel and hummus, this would still not justify recoding these foods as "Israeli."
Rather, the attempts to do so underline that the Zionist project has been not just about erasing local indigenous cultures, but Jewish ones as well. Under Zionism, the variety and diversity of Jewish diasporas must be forced into a homogenized and deracinated "Israeli" identity.
The "ancient" ruse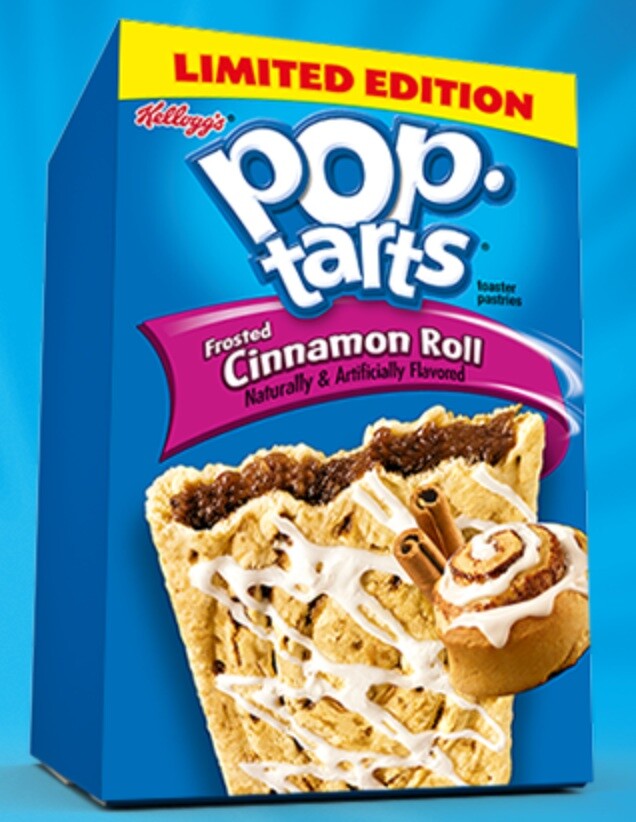 An earlier, 2010 article on "sachlav" in the Forward acknowledges its Arab and Turkish heritage, but uses another common ruse to allow Zionists to claim it: the assertion it has ancient "Roman" and therefore non-Arab and possibly non-local origins.
Such claims are often based on assertions that a specific ingredient or plant was mentioned in the Bible or some other ancient source.
This ruse has been used with the quintessentially Palestinian peasant food zaatar, a mix of thyme and sesame seeds eaten with bread and olive oil, in order to assert allegedly "biblical roots."
In that case, the Forward has claimed that because the plant hyssop – which it says may be the plant used as the basis of zaatar – is mentioned in the Bible, that zaatar therefore has "biblical roots."
But the Bible does not describe zaatar, and certainly not the way it is prepared and eaten in Palestine and Greater Syria. In fact, the Forward says that hyssop was not eaten at all:
There is no reference to its having been eaten, although the New Testament Gospel of John does tell us that Jesus' followers gave him a "sponge of vinegar" and "put upon it hyssop" to ease his thirst when he was dying on the cross.
The absurdity of this ruse can be seen if applied, say, to bread. No one disputes that the Romans used grain and made bread, and of course the Bible contains many mentions of bread including the story of Jesus multiplying the loaves and fishes.
But no one asserts the "ancient Roman origins" or "biblical roots" of pizza, German pretzels, British cucumber sandwiches or American Pop Tarts in order to rob those foods of their specific historical and cultural contexts.
Zaltzman also deploys the "ancient Roman origins" ruse in her follow-up post on sahlab.
Why it matters
Zaltzman attributes the criticism of the "sachlav" post to "cultural purists and Palestinian activists," suggesting an unreasonable sensitivity and even intolerance for cultural diversity and fusion.
Nothing could be further from the truth. I never have any problem acknowledging that many of the foods in question are enjoyed over a wide region of Greater Syria and Turkey, often with variations that tie them to particular locales.
I have no problem speaking proudly of the merits of Chicago pizza over, say, decidedly inferior New York varieties, while never denying the Neapolitan origins of the dish.
The issue with Israel is much more serious than that. For more than a century, the Zionist movement has colonized Palestine, and since 1948, Israel has engaged in the systematic physical destruction of Palestine, ethnic cleansing of Palestinian communities and the erasure of Palestinian folkways.
This has included the systematic renaming of places with Hebrew and pseudo-biblical names, again, as part of a process of erasure and replacement.
At the same time, Israel recodes indigenous peoples' cultures as its own and Palestinians correctly see this as an attempt to complete the erasure: the Palestinians were never there, but the ancient traditions of the land were there and were always Jewish or Israeli.
Therefore, resisting Israeli cultural appropriation and ensuring that things are correctly named is part of the process of resisting the ongoing Zionist ethnic cleansing of Palestine.
After all, if culture didn't matter and was merely a trivial concern for pedantic "purists," Israel wouldn't expend so much effort trying to steal and rebrand it.
Tags