What was planned as a demonstration became a direct action against the Israeli occupation: Hundreds of villagers and activists from Israel and abroad opened the main street from Nablus to Asira ash-Shamaliya, which has been blocked for many years.

After the outbreak of the second Intifada the Israeli Occupation Forces
(IOF) blocked the main street leading from Nablus to the nearby village of Asira. This street connected more than 10'000 people from this town as well as villagers from Talluza, Far'a, Yasid etc. with Nablus. Besides that, this passage – also called "Saba'atash" ("17") – is part of the route to the bigger towns in the north, Tubas and Jenin.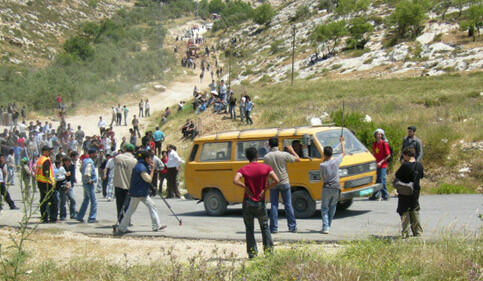 This morning, around 10 o'clock, many people gathered in Asira and started walking towards the nearer one of the roadblocks.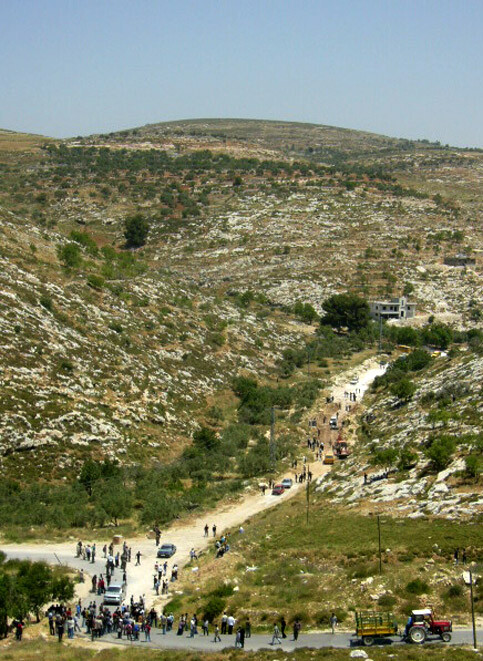 A few weeks ago, the earth mounds got replaced with concrete blocks. As the

IOF

stayed away, first tractors and later on small bulldozers started removing the roadblocks from the demolished street and the chanting crowd pushed them further away into the fields.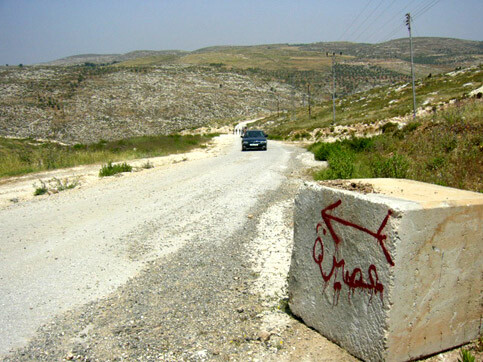 Besides the opening of the street through Wadi Bidan by the

IOF

a few days ago, this is already the second open street from Nablus to the north (as long as there is no flying checkpoint between Asira and Talluza). But still people are waiting for the removal of the checkpoint between Beit Eba and Deir Sharaf in the northeast of the city, hindering people's movement to cities as Tulkarem or Jenin. Concerning today's action, one will see in the next hours or day how the army will respond.

Ray Smith is a psuedonym

UPDATE ON ASIRA ACTION, 13 MAY 2005

As expected, the IOF would not let the villagers' action go unanswered. A few hours after the opening of the road to Asira, the army came back with several vehicles to block the traffic. I haven't got information yet whether they also brought one of their bulldozers to physically block the street again although it seems definite that they are not planning to leave the road open.