Israeli forces shot and killed at least 15 Palestinians in the occupied West Bank during September.
The vast majority of the fatalities took place during Israeli raids on Palestinian communities in the territory.
On 1 September, Yazan Afaneh, 26, was shot and killed in al-Bireh, a town next to Ramallah, the seat of the Palestinian Authority in the central West Bank.
Afaneh was fatally injured during confrontations that broke out during an Israeli raid.
The following day, Israeli forces shot and killed a 19-year-old Palestinian who allegedly stabbed and injured a soldier near Beit Einun junction in Hebron, a city in the southern West Bank. The slain Palestinian's body is being held by Israel.
On 5 September, Israeli soldiers shot and fatally injured Taher Zakarneh, 19, in Qabatiya village near Jenin in the northern West Bank.
Zakarneh's father said soldiers opened fire on his son's legs and then at his head while he was sitting in a military jeep with the back door open.
The father told media that his son was "impacted by the arrests and killings of his peers in Jenin and was particularly affected by the death of his close friend and classmate, Mahmoud Sanajel" in Jerusalem's Old City in 2020.
The Israeli military said that the teen "threw a firebomb at troops from close range," the AP news agency reported. Islamic Jihad, a Palestinian resistance faction, said that Zakarneh was one of its members.
On 6 September, Israeli occupation forces fatally shot Muhammad Sabaaneh, 29, while he was broadcasting video of a raid in Jenin to an audience of around 15,000 on the social media app TikTok.
Sabaaneh was filming the revenge demolition of a home owned by Raed Khazem, a Palestinian from Jenin refugee camp who allegedly shot and fatally injured three Israelis in Tel Aviv during April before being shot dead during an alleged shootout with police.
The following day, on 7 September, Israeli soldiers shot Younis Ghassan Tayeh, 21, in the chest during a raid, killing him, in al-Faraa refugee camp in Tubas in the northern West Bank.
And on 8 September, Israeli soldiers shot and killed Haitham Hani Muhammad Mubarak, 16, during a raid in Beitin village in the central West Bank.
The UN monitoring group OCHA said that the teen had "attempted to stab and hit an Israeli soldier with a hammer" near the Beit El checkpoint outside Ramallah.
"Israeli forces prevented an ambulance from reaching Haitham's body. Haitham died soon after and Israeli forces confiscated his body," according to Defense for Children International-Palestine.
Israeli commander killed
On 11 September, Hamad Mustafa Abu Jalda, a commander with the al-Aqsa Martyrs Brigades, a resistance faction associated with Palestinian Authority leader Mahmoud Abbas' Fatah party, died from injuries sustained during Israel's revenge home demolition operation in Jenin days earlier.
Two Palestinians – Ahmad Iman Abed and Abdelrahman Abed, both 23 – were shot and fatally wounded after allegedly firing at soldiers at Jalameh checkpoint, killing the commander of an Israeli military unit, near Jenin on 14 September.
The slain Palestinians, both from Kafr Dan village near Jenin, were claimed as members of the al-Aqsa Martyrs Brigades.
Odai Salah, a 17-year-old from Kafr Dan, was killed when Israeli soldiers raided the village the following day to prepare to demolish homes belonging to the pair who allegedly killed the commander at Jalameh checkpoint the previous day.
Defense for Children International-Palestine, a human rights group, said that an Israeli soldier occupying a Palestinian home fired two bullets from a window, striking Odai in the head and chest. There were confrontations between the raiding military and Palestinian residents at the time.
The rights group said that the slain teen had arrived at the site of the confrontations on a motorbike "while holding a homemade gun."
Odai was the second child fatally injured by soldiers in Kafr Dan village this year. Israeli forces and settlers have killed 31 children in the West Bank and Gaza Strip so far in 2022.
"Aim of killing him"
On 24 September, police shot and killed Muhammad Ali Hussein Awad, 36, in what Israel claimed was a car ramming attack but Palestinians said was a traffic crash near Nablus.
"Israeli police deliberately shot Awad, with the aim of killing him, after his vehicle collided with a police vehicle in a traffic accident," the Palestinian foreign ministry said.
The family of Awad said that the teacher and father of three likely lost control of his vehicle before he was shot dead.
The following day, Israeli undercover forces shot and killed Saed al-Koni during a raid on the northern West Bank city of Nablus.
A coalition of resistance fighters dubbed the "Den of Lions" said that al-Koni was "a hero of resistance" and died during confrontations with Israeli forces.
On 28 September, Israeli forces killed four Palestinian fighters in the northern West Bank city of Jenin.
Occupation forces reportedly sought to arrest Abdelrahman Khazem and Muhammad Alawneh, who Israeli police claim had carried out shooting attacks in recent months.
Abdelrahman Khazem is the brother of Raed Fathi Khazem, who was killed in a firefight with Israeli forces hours after shooting and fatally injuring three Israelis in Tel Aviv in April.
Abdelrahman Khazem and Alawneh may have been extrajudicially executed by Israeli forces using the "pressure cooker procedure," by which the military fires progressively more powerful weapons at a building in an effort to force those inside to surrender. If they refuse to do so, the occupation forces demolish the structure, killing everyone inside.
Ahmad Nazmi Alawneh, 25, reportedly a Palestinian Authority security officer, was injured by a bullet to the head during the same raid, according to the Palestinian Center for Human Rights.
Mahmoud Abu Nasah, also 25, was "injured in the upper part of his body" during the raid, PCHR added.
Video shows the moment that Ahmad Alawneh was shot in the head while he appears to be aiming a gun.
Abu Nasah was reportedly a member of Islamic Jihad, a Palestinian resistance faction, and the three other slain men belonged to the al-Aqsa Martyrs Brigade, an armed group associated with Palestinian Authority leader Mahmoud Abbas' Fatah party.
In addition to the 15 Palestinians killed in the West Bank during the month, an off-duty police officer shot and killed Muhammad Abu Jumaa in Modi'in, a city in central Israel, after the 23-year-old allegedly stabbed and injured an Israeli and pepper-sprayed several others on 22 September.
Israel refuses to release Abu Jumaa's body to his family for burial on the basis that a funeral in the slain man's neighborhood of al-Tur in East Jerusalem "will lead to riots in the already tense city."
Israeli occupation forces and settlers have killed at least 135 Palestinians in the West Bank and Gaza Strip so far this year. An additional five Palestinians died by indirect means during Israeli military and police operations in the same period. Seven Palestinians were killed by armed Israeli civilians and state forces within Israel, most during and after alleged attacks.
Israeli woman killed
Twenty-two people in Israel and Israelis in the West Bank have been killed by Palestinians so far this year.
Mousa Sarsour, a Palestinian from the West Bank, allegedly beat an 84-year-old Israeli woman to death in Holon, a city in Israel, on 20 September before he was found hanged in Tel Aviv the following day.
The Palestinian Authority health ministry told media that medical professionals had recently recommended that Sarsour be institutionalized due to mental instability.
Also during September, Samer Mahmoud Khalid died after being shot in the neck during an Israeli raid in Balata refugee camp in Nablus on the first day of the month.
The Palestinian health ministry said that the 25-year-old was killed by occupation forces but Israeli media reported that "Palestinian security officials had notified their Israeli counterparts that Khalid was killed by Palestinian gunfire, and not by Israeli troops," as The Times of Israel reported.
The New Arab reported that the Palestinian Authority governor of Nablus said that after the Israeli raid, Palestinian gunmen attempted to stop an unregistered vehicle from entering the camp.
The driver of the car reportedly refused to stop and the Palestinian gunmen opened fire. The governor said that three Palestinians were arrested in connection to Khalid's killing.
The United Nations and the US State Department encouraged Israel to investigate the death of a 7-year-old Palestinian boy who collapsed while Israeli soldiers were pursuing young children returning home from school in Tuqu village near the West Bank city of Bethlehem on 29 September.
Rayan Suleiman's father said that his son "died on the spot from fear" while "a medical official who inspected the body told Reuters that it bore no signs of physical trauma and that the death appeared consistent with heart failure," the news agency reported.
The boy's father told the Palestinian Center for Human Rights that soldiers hindered him from evacuating his child to a hospital by stopping his car and pointing a rifle towards him.
A fieldworker with the human rights group said the Israeli military constantly harasses and attacks children in Tuqu on their way to and from school, including by "firing different types of bullets, teargas canisters and stun grenades … and chasing them as well as arresting some of them."
"An Israeli military spokesman said troops were in the vicinity at the time to search for Palestinians suspected of fleeing into the village after having thrown rocks at motorists," Reuters added.
Nablus unrest
Meanwhile, a Palestinian man was killed during confrontations between Palestinians and Palestinian Authority security forces that broke out in Nablus after the latter arrested two Hamas fighters "at Israel's request," according to the Tel Aviv daily Haaretz.
Firas Faris Yaish, 53, was shot in the head on 19 September during an exchange of fire between resistance fighters and PA forces. Several others were wounded, including a college student who sustained a serious injury to the abdomen.
Both Nablus and Jenin have re-emerged as centers of armed resistance to the Israeli military occupation. In recent months, Israel and the Palestinian Authority have stepped up their attacks in these areas amid concerns among Israeli leaders that they are slipping out of the occupation's control.
Meanwhile, at least two dozen Palestinian refugees were among the nearly 100 dead after a boat full of asylum seekers headed towards Italy capsized off the coast of Syria hours after it set sail from northern Lebanon on 20 September.
Most of the Palestinians on board the capsized boat were from Nahr al-Bared refugee camp in northern Lebanon. Two students who attended schools run by UNRWA, the UN agency for Palestine refugees, were among the 24 children who perished.
Meanwhile, multiple Palestinians in Gaza died after their exit permits for medical treatment were denied or delayed by Israel.
Muhammad al-Lidawi, a 32-year-old cancer patient, was denied exit permits to travel for eight different appointments at Palestinian hospitals in the West Bank. The delayed treatment resulted in a serious deterioration of his health and eventually his death on 6 September.
Another cancer patient, 67-year-old Tayseer Daoud Yousif al-Sayigh, died in Gaza on 20 September after his treatment was delayed after Israel denied him an exit visa to travel to a Palestinian hospital in Jerusalem.
Physicians for Human Rights Israel stated on 13 September that two patients in Gaza – a 10-year-old boy and a 37-year-old woman – died that week after Israel delayed their exit permits for cancer treatment.
"Both patients could only leave after we petitioned on their behalf, but it was already too late," the human rights group stated.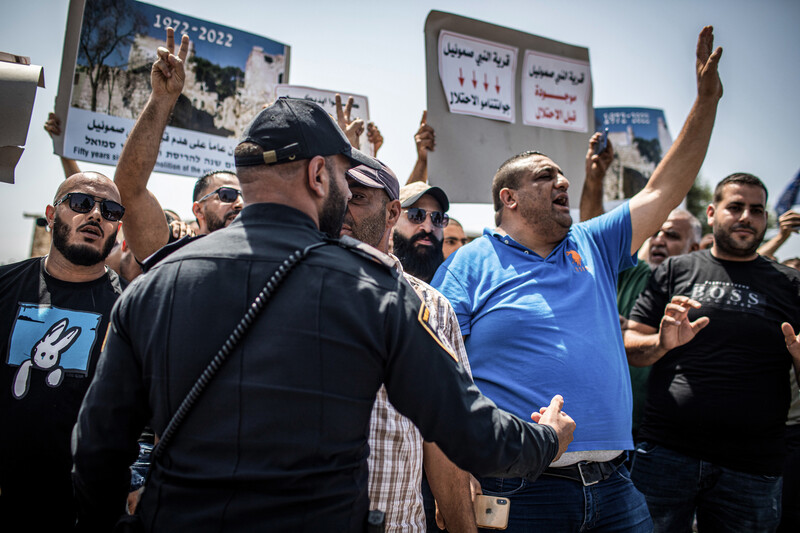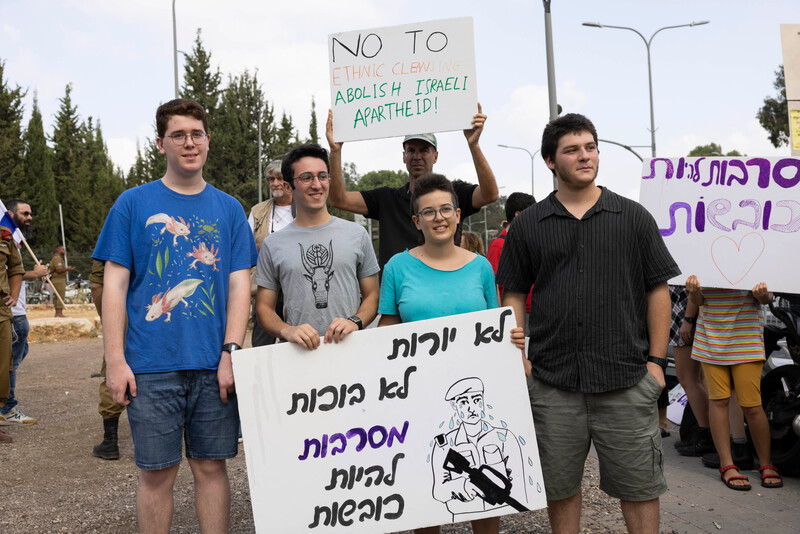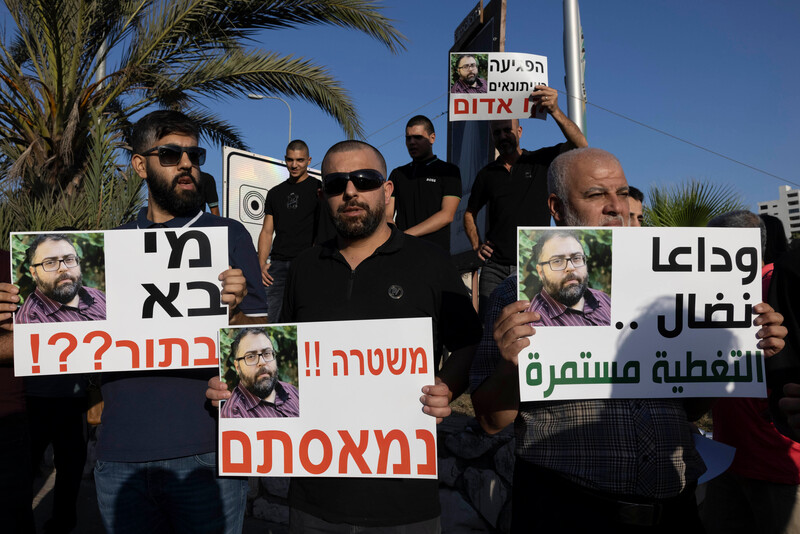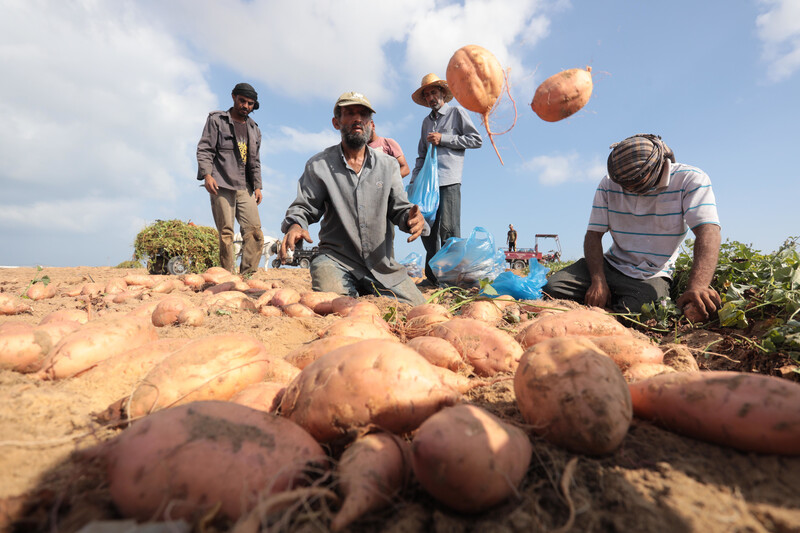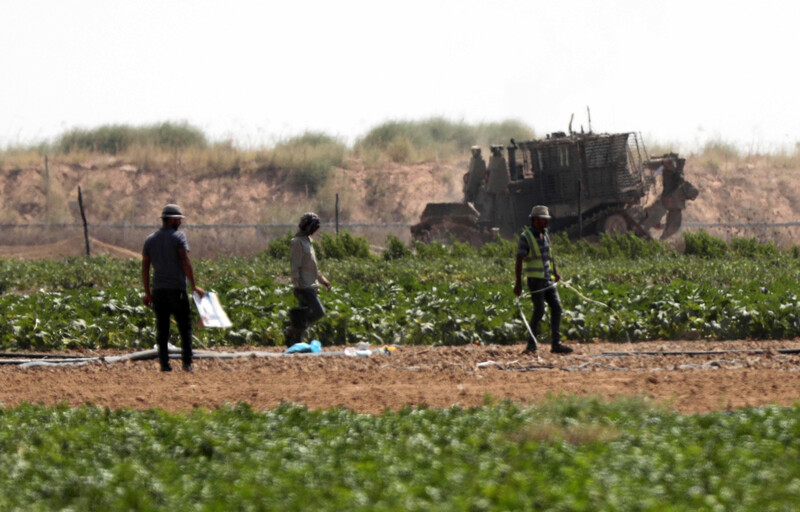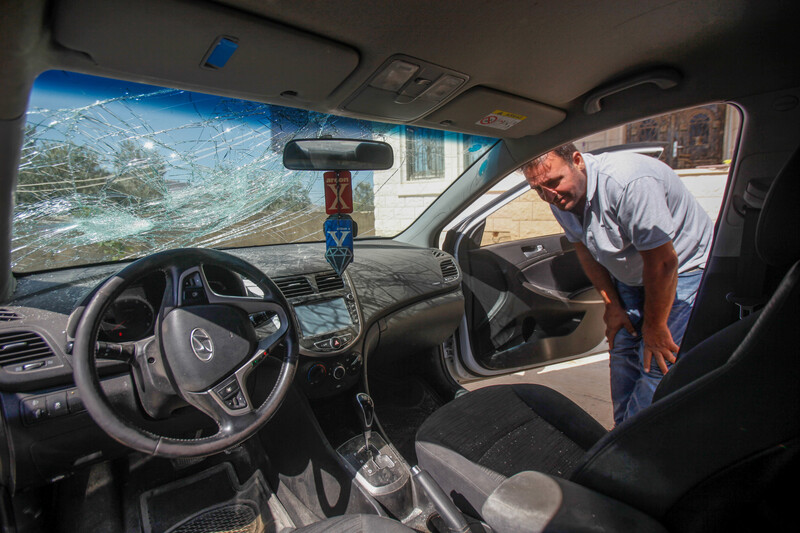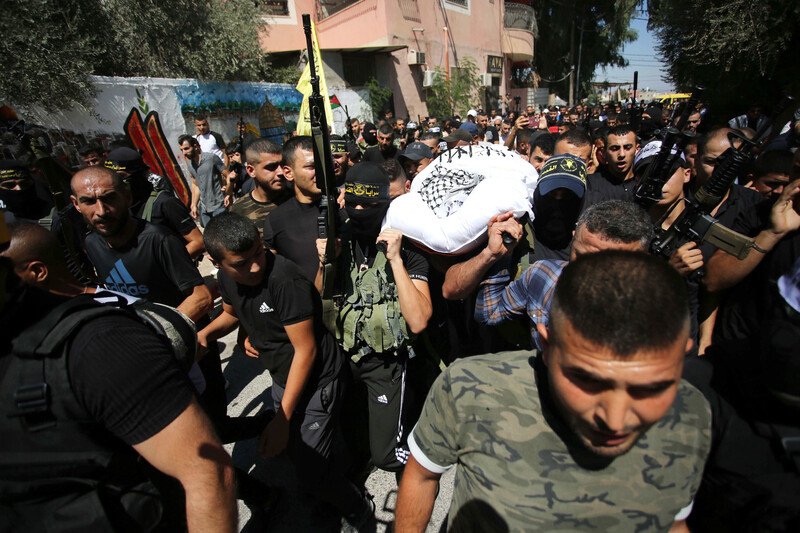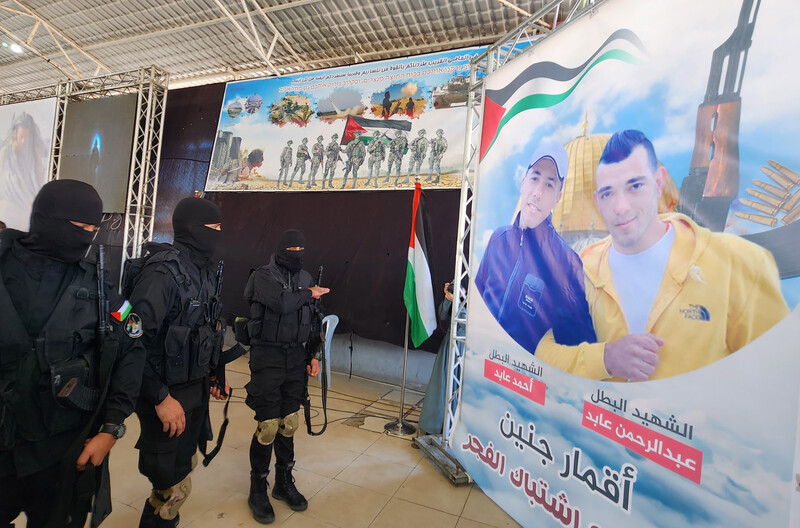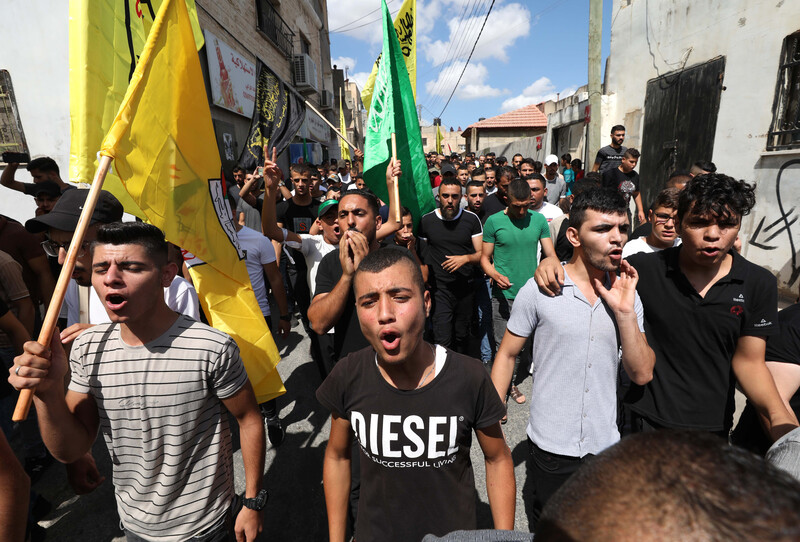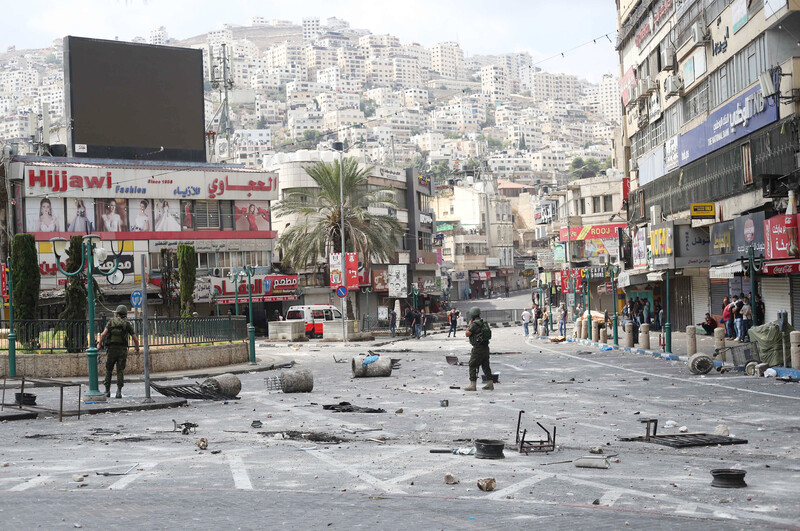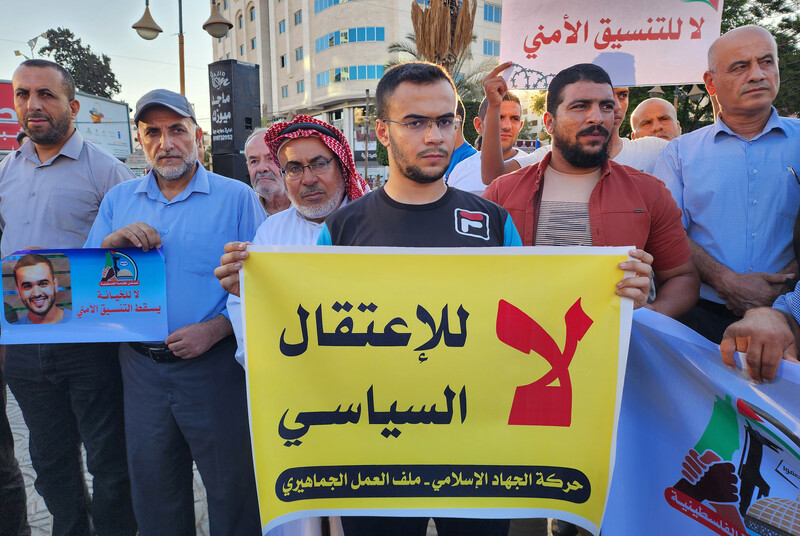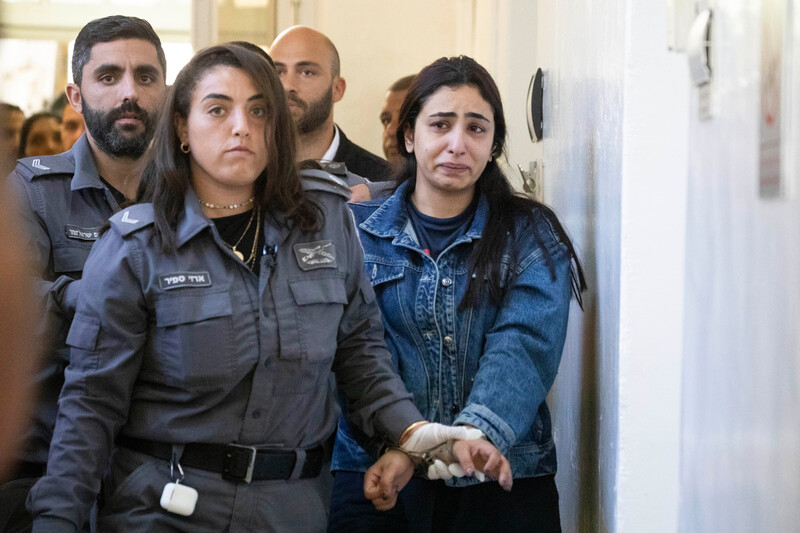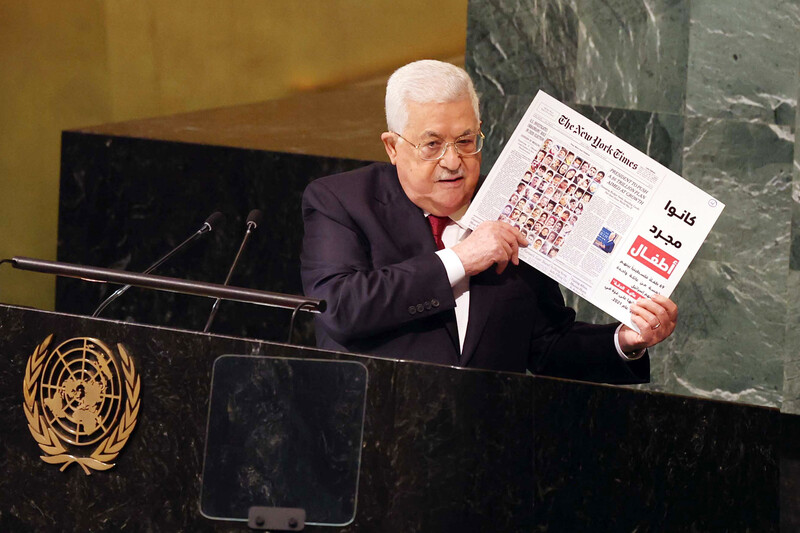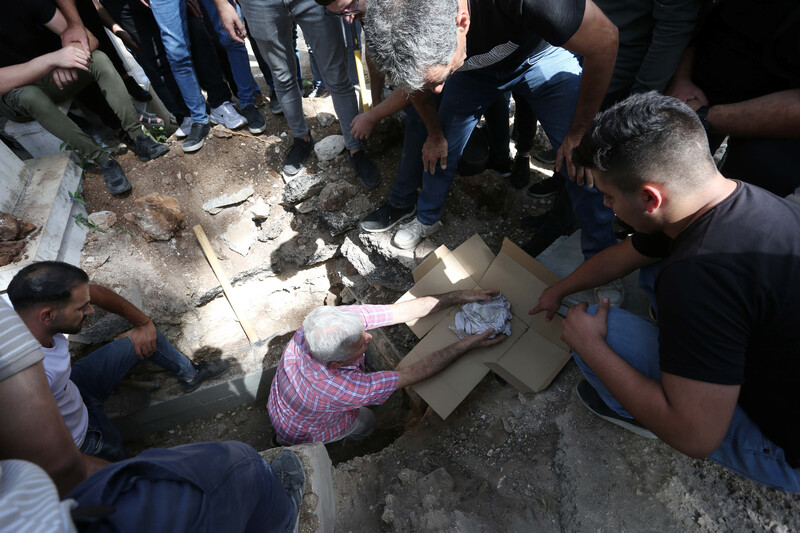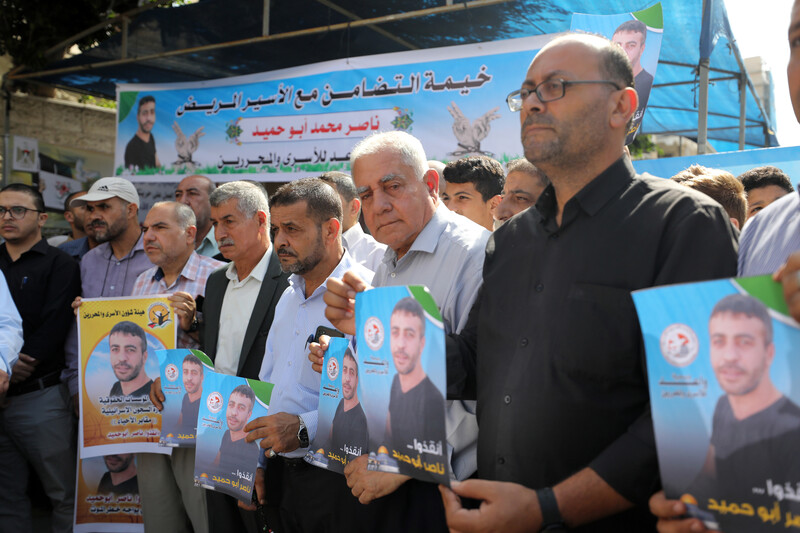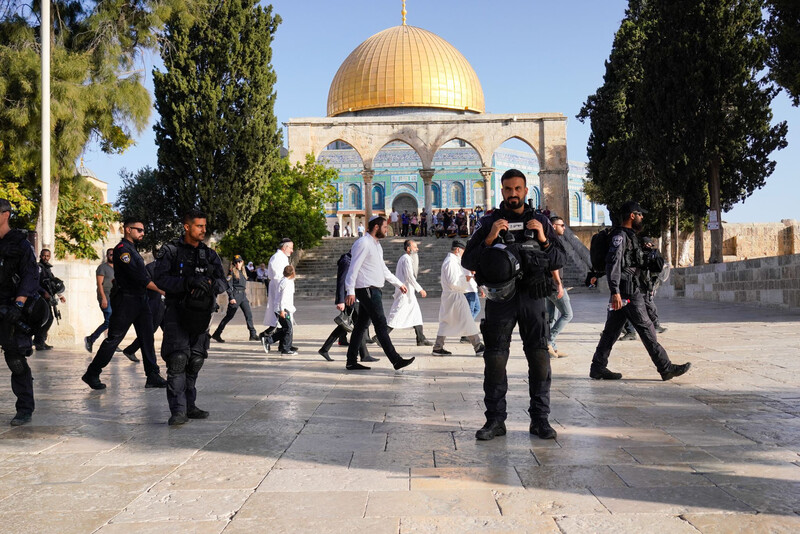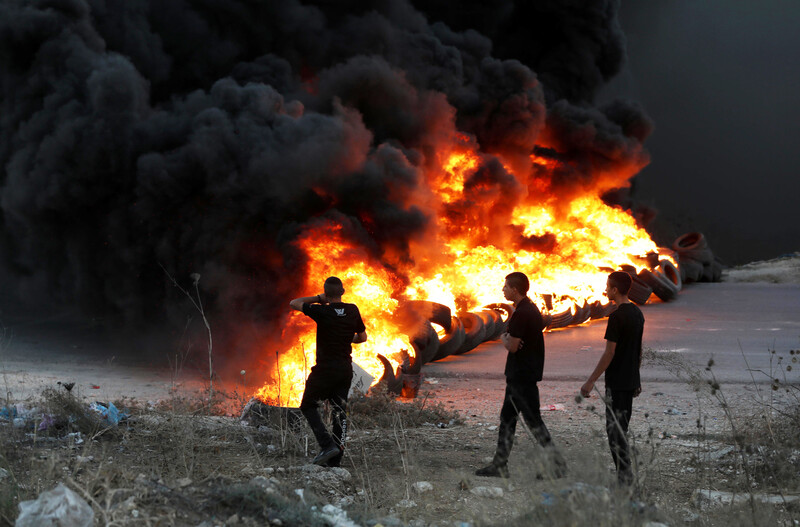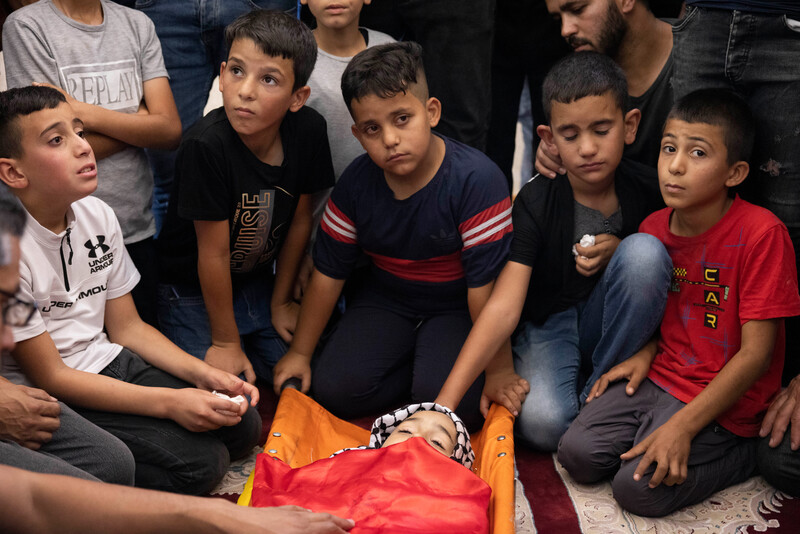 Tags