Israeli forces killed 30 Palestinians in the West Bank in October as the territory appeared to be on the brink of a wider revolt against the occupation.
Nearly 140 Palestinians have been shot and killed by Israeli forces and settlers in the West Bank so far this year, or died by other means during Israeli police and military operations. An additional eight Palestinians were killed during attacks or alleged attacks in Israel during the year and 35 were killed by Israeli forces in Gaza during the same period.
A United Nations monitoring group said that it is the deadliest year in the West Bank on a monthly average since it began systematically tracking fatalities in 2005.
Two Israeli soldiers and a settler were killed by Palestinians in the West Bank during October, bringing to 25 the total number of Israelis and foreign nationals in Israel slain in the context of the occupation so far this year.
Fayez Khaled Mahmoud Damdoum, 17, was one of at least seven Palestinian children killed by Israeli soldiers during the month.
The teen was riding a motorcycle behind Israeli military vehicles in al-Eizariya, a town east of Jerusalem in the West Bank, when he was shot in the back of the neck, according to Defense for Children International-Palestine.
The rights group said that "Fayez, who was driving the motorcycle with a friend, attempted to slow down as the Israeli military vehicles in front of him slowed down, but the motorcycle slipped."
While his friend was able to get up and run away, Fayez was only able to run 1 meter before Israeli soldiers shot him from a distance of 2 to 4 meters away.
Israel claimed that Fayez and his friend had attempted to throw a Molotov cocktail at soldiers, "an allegation disputed by eyewitnesses," as noted by the UN Office for the Coordination of Humanitarian Affairs (OCHA).
"According to medical sources, the child was shot dead with live ammunition in the back of the neck from close range and no traces of incendiary material were found on his body," OCHA added.
Palestinian workers killed in ambush
Two Palestinians were killed in what Israel alleged was an attack on soldiers but a human rights group said was an ambush on 3 October.
Israel claimed that Salameh Rafat Shariah and Khaled Fadi Anbar, both aged 19, were attempting to ram soldiers with their car when they were shot and fatally wounded.
The Palestinian Center for Human Rights refuted the Israeli account and said that the young men posed no imminent danger when they were fatally injured and another passenger, Basel Kathem Basbous, 18, was seriously wounded and arrested before eventually being released.
Israel is withholding the bodies of Shariah and Anbar, preventing their families from grieving their deaths and holding a burial.
The slain Palestinians' families told the rights group that the young men were on their way home after finishing work at a pizza restaurant.
On 5 October, Alaa Zaghal, 21, died after he was shot in the head by soldiers during a raid in Deir al-Hatab, a town near the northern West Bank city of Nablus. Israeli occupation forces besieged a home in the village where they arrested Salman Omran after an hours-long standoff and firefight.
More than 50 others were injured, including six with live ammunition.
"During the incident, Israeli forces shot tear gas canisters at three journalists and one Palestinian ambulance while it was providing first aid to the injured," OCHA reported.
On 7 October, Israeli occupation forces killed 14-year-old Adel Ibrahim Adel Daoud.
He was shot in the head by Israel troops, who opened fire on a group of children and youths near Israel's wall by the northern West Bank town of Qalqilya.
That same day, Israeli settlers escorted by soldiers invaded the occupied West Bank village of al-Mazra al-Gharbiyeh, north of Ramallah, and repeatedly attacked Palestinians, according to Defense for Children International-Palestine.
Mahdi Muhammad Ladadwa, 17, was shot in the pelvis by soldiers from a distance of less than 20 meters and died later that evening, the rights group said, adding that the teen "posed no threat or danger to the soldiers' lives."
Palestinians killed during Jenin raid
Two Palestinians were killed during an Israeli raid in Jenin in the northern West Bank on 8 October.
According to the Palestinian Center for Human Rights, Israeli forces "laid siege" to a home and began to open fire on it – an indication that they were implementing the so-called pressure cooker procedure.
Israeli forces, supplemented by Apache combat helicopters and drones armed with missiles, succeeded in detaining the homeowner's son.
Mahmoud Muayad Mahmoud Sous, 17, was killed during ensuing confrontations with occupation forces by two bullets that struck him from behind. Ahmad Muhammad Hussein Daraghmah, 19, died after he was shot in the head by soldiers.
That same day, an 18-year-old Israeli soldier was shot at close range at a military checkpoint near Shuafat refugee camp. The gunman, who Israeli authorities identified as Udai Tamimi, a resident of the camp, fled the scene.
Afterwards, the Israeli army sealed off and raided Shuafat refugee camp and nearby areas of East Jerusalem after the shooting, preventing some 130,000 Palestinians from accessing medical care, their workplaces and schools while raiding soldiers effectively turned the neighborhoods into war zones – sparking protest throughout the West Bank.
On 10 October, Mahmoud Muhammad Samoudi, 12, died from his injuries after being shot in the stomach during a 28 September raid in Jenin. The boy was among a group of youths who threw stones and Molotov cocktails at Israeli military vehicles stationed some 150 meters away, according to Defense for Children International-Palestine.
Four other Palestinians were killed during the 28 September raid.
Soldier killed during settler march
On 11 October, a 21-year-old Israeli soldier was shot and killed while guarding a march by settlers demanding a military crackdown on Palestinian armed resistance.
The fatal shooting was reportedly claimed by a group of armed Palestinians from varied political factions based in Nablus dubbed the Lions Den. The shooter fled the scene and Israel imposed severe movement restrictions on Palestinians in the Nablus area of the northern West Bank.
According to OCHA, "Israeli forces closed off all access points to or from the city of Nablus (population of about 170,000) except for the Huwwara checkpoint, where crossing was allowed exceptionally, including in humanitarian cases, with significant delays."
The monitoring group added: "The closure hindered the access to and functioning of essential services and livelihoods: pupils and teachers faced delays in reaching schools, teaching hours were reduced, and, in some areas, classes were canceled; delays reaching health facilities were also reported."
Those movement restrictions would remain in place for three weeks.
On 12 October, 17-year-old Usama Mahmoud Adawi was shot in the stomach and killed by soldiers while allegedly throwing stones at Israeli-plated vehicles near al-Arroub refugee camp in the Hebron area of the southern West Bank.
Two days later, Qais Shajaiyeh, 23, was shot and killed by soldiers after allegedly firing a gun towards Beit El settlement near the central West Bank city of Ramallah, injuring a settler. Another Palestinian allegedly fled the scene. Israel is withholding Shajaiyeh's body.
Two Palestinians were killed during an Israeli raid in Jenin that same day.
One of those killed was Abdallah Abu al-Teen, a 43-year-old doctor. The Palestinian Authority health ministry said that Abu al-Teen was shot in the head by soldiers in front of a government hospital in the northern West Bank city.
Israeli authorities suggested that Abu al-Teen may have been killed by armed Palestinians and then claimed that the doctor was engaged in a firefight with soldiers when he was killed.
The other Palestinian killed during the raid was identified as Mateen Dabaya, in his twenties. Al Jazeera, citing the Palestinian health ministry, reported that Dabaya was shot with a bullet to the head.
Also on 14 October, a third Palestinian from Jenin, Muhammad Maher Ghawadreh, died in Israeli detention from injuries sustained during the previous month.
Ghawadreh was being detained at an Israeli hospital while being treated for injuries sustained while he allegedly carried out a shooting attack on a bus carrying Israeli soldiers in the West Bank's Jordan Valley in early September.
Worker killed during raid
On 16 October, 30-year-old Mujahed Muhammad Daoud died from wounds sustained a day earlier when Israeli soldiers shot at Palestinians near a medical center in Qarawat Bani Hasan near the central West Bank city of Salfit.
Israeli occupation forces surrounded the town and attempted to confiscate a bulldozer from villagers harvesting olive trees on their land, on the pretext that this was in Area C, the 60 percent of the West Bank that remains under full Israeli military control.
Daoud, a plasterer, had been working at a nearby house when confrontations between residents and the military broke out and had gone down to see what was going on when he was shot.
On 19 October, Udai Tamimi – the 22-year-old from Shuafat refugee camp who shot and killed a soldier earlier in the month – died while carrying out another shooting attack near Maaleh Adumim settlement that left a guard lightly injured.
In the nearly two weeks that Israel was searching for him, Tamimi had risen to legendary status within Palestinian society and thousands poured into the streets following his death during a shootout with settlement guards.
The following day, 16-year-old Muhammad Fadi Hani Nouri succumbed to wounds sustained when he was shot by Israeli forces on 28 September. The teen was watching confrontations with soldiers when he was shot in the stomach with live ammunition, according to Defense for Children International-Palestine.
The rights group said that "the bullet expanded on impact, severely damaging most of Muhammad's internal organs."
Israel killed another child – 14-year-old Muhammad Samer Muhammad Khalouf – in early November.
Khalouf's death brings to 29 the total number of Palestinian children killed by Israeli soldiers and settlers in the West Bank this year, compared to 17 children killed during the whole of 2021.
An additional 17 children were killed during Israel's three-day military offensive in Gaza in August, 10 of them as a result of Israeli strikes. The remaining seven children were killed as a result of misfired rockets from Gaza or in unclear circumstances.
On 21 October, 19-year-old Salah Abdullah Breki was killed when Palestinians confronted Israeli undercover forces during a raid in Jenin.
On 22 October, Rabi Arafah Rabi, a 32-year-old laborer, was killed when the car in which he was traveling reportedly hit a soldier and the driver tried to speed away after soldiers tried to stop it for inspection at Jaljulia checkpoint near the West Bank city of Qalqilya.
That same day, 16-year-old Muhammad Abu Quteish, from Anata near Shuafat refugee camp, was shot and seriously injured by police in East Jerusalem after he allegedly stabbed and seriously wounded an Israeli man.
Israel cracks down on Lions Den fighters
The following day, Tamer al-Kilani, 33, was killed by a bomb reportedly planted on his motorcycle in Nablus. Al-Kilani was said to be a fighter with the Lions Den, a group based in the northern West Bank city that has heralded the revival of armed resistance to the occupation in the territory.
Five Palestinians were killed during an Israeli assault targeting the Lions Den on 25 October.
Israeli forces fired antitank missiles at a building believed to contain Palestinian militants, according to local media. Drones were also reportedly flying overhead during the operation.
The Israeli army claimed it destroyed a makeshift weapons workshop belonging to the Lions Den. During the attack, the Israeli military also killed the group's leader, Wadie al-Houh Abu Subeih.
The four others who were killed during ensuing confrontations were identified by the Palestinian health ministry as Hamdi Subeih Qim, 30, Ali Khaled Antar, 26, Hamdi Muhammad Sabri Sharaf, 35, and Mishaal Zahi Baghdadi, 27. At least 20 other Palestinians were injured during the Israeli attack.
That same day, Israeli forces shot Qusai al-Tamimi in the chest, killing him, in Nabi Saleh, a village near the West Bank city of Ramallah. The Israeli military claimed it "identified a suspect who threw a bomb" at its troops and they "responded by shooting."
On 26 October, several senior members of the Lions Den reportedly surrendered to the Palestinian Authority. That same day, two Lions Den fighters were arrested by Israeli forces in Nablus, including Iyad al-Nabulsi, the brother of Ibrahim, who was killed during a raid in August.
Nearly 75 Palestinians have been killed during arrest raids in the West Bank so far this year, at least 29 of them in refugee camps, according to OCHA.
OCHA added that "so far in 2022, the monthly average number of Palestinians arrested by Israeli forces in the West Bank is the highest since 2017."
On 27 October, two Palestinians were killed after allegedly shooting at Huwwara checkpoint near Nablus. The slain men were identified as Imad Abu Rashid, 47, and Ramzi Zabara, 35.
Settler killed near Kiryat Arba
That same week, Muhammad Kamel al-Jabari was rammed with a truck and shot dead after killing a 49-year-old Israeli settler near Kiryat Arba settlement in the West Bank city of Hebron. Ofer Ohana, a paramedic and settler notorious for harassing Palestinians, was seriously injured.
Palestinians who live in the area said that following the attack, settlers shot into homes in the neighborhood where al-Jabari's family resides.
On 30 October, 49-year-old Barakat Musa Younes Odeh was shot and fatally wounded after striking several soldiers with a car near the West Bank city of Jericho. Five soldiers were moderately to lightly injured, according to Israeli media.
So far this year, around 15 Palestinians have been shot and killed by Israeli forces during attacks or attempted or alleged attacks in the West Bank and Israel, according to OCHA.
Also during the month, Muhammad al-Talbani, 32, died from injuries sustained during a 12 May 2021 Israeli airstrike in Gaza that killed his pregnant wife Reem and their two children, 2-year-old Mariam and 4-year-old Zaid. With al-Talbani's death, the whole family is wiped from the population registry.
At least seven young Palestinians from Gaza, which has been under Israeli siege for more than 15 years, drowned off the coast of Tunisia while attempting to reach Europe on 23 October.
Also during October, Akram Ahmad al-Sultan, a 62-year-old cancer patient, died in Gaza after Israel denied him access to treatment at a Palestinian hospital in Jerusalem. Al Mezan, a Palestinian human rights group in Gaza, said that six patients, three of them children, have died this year after their permits to access treatment were denied or delayed by Israel.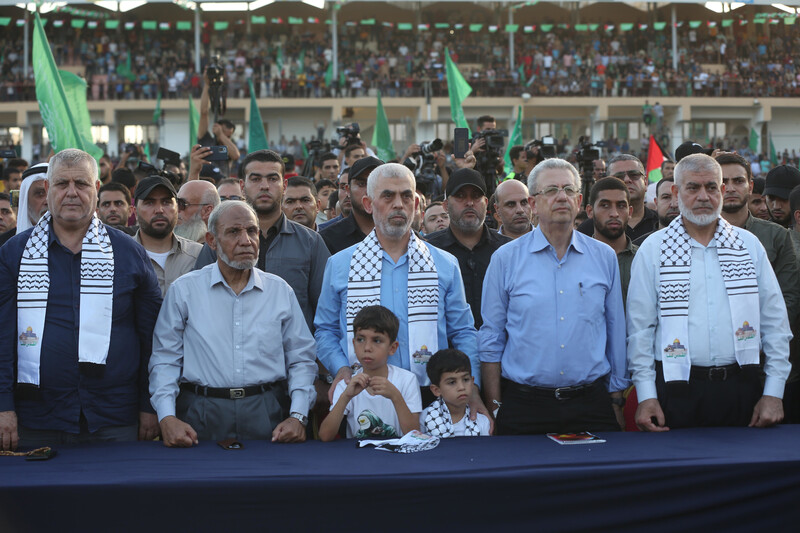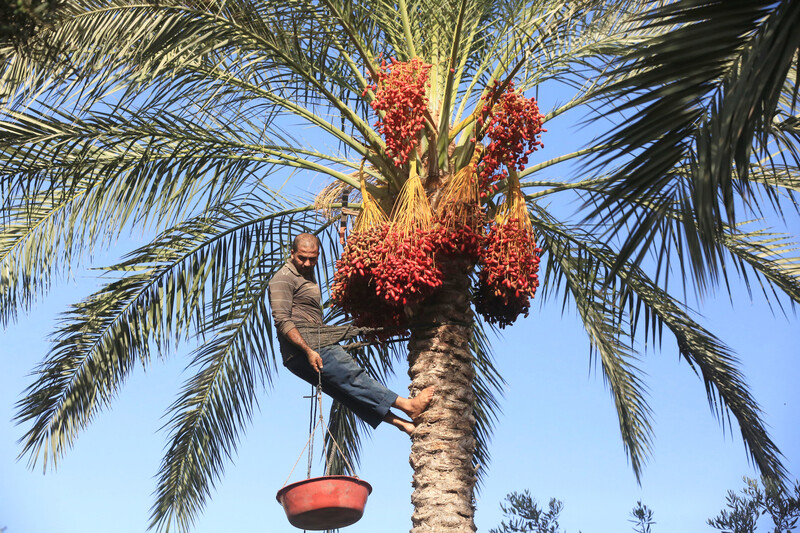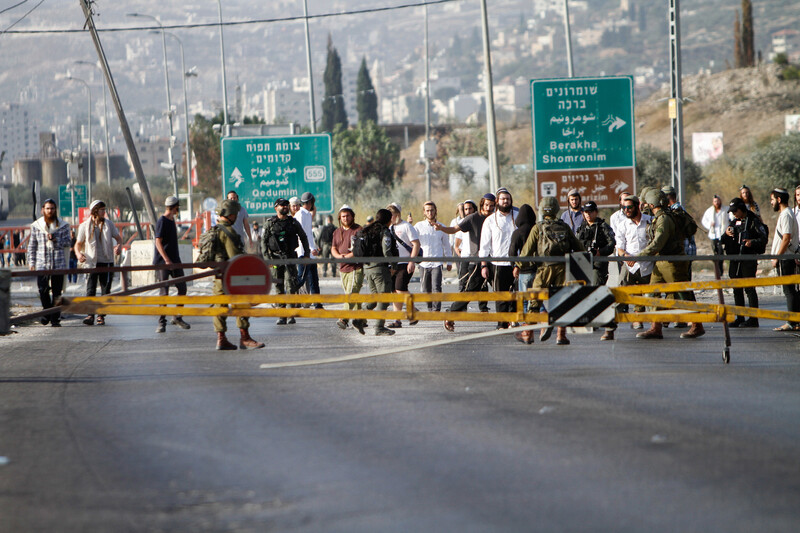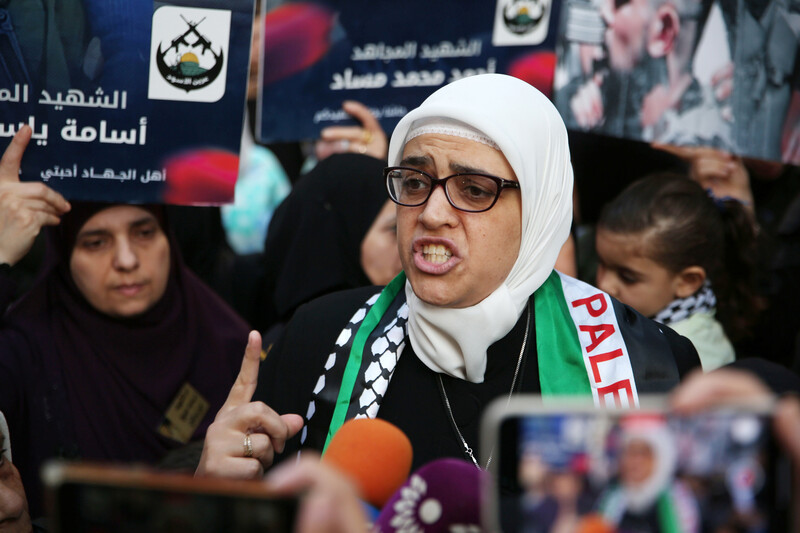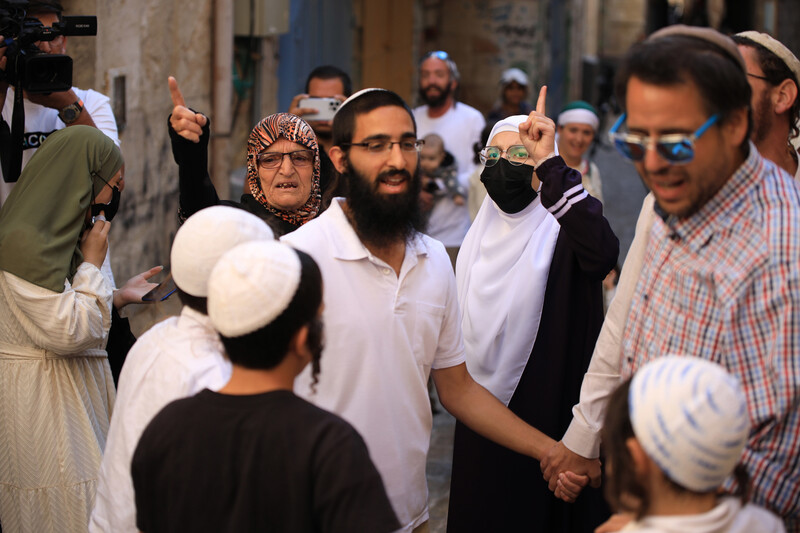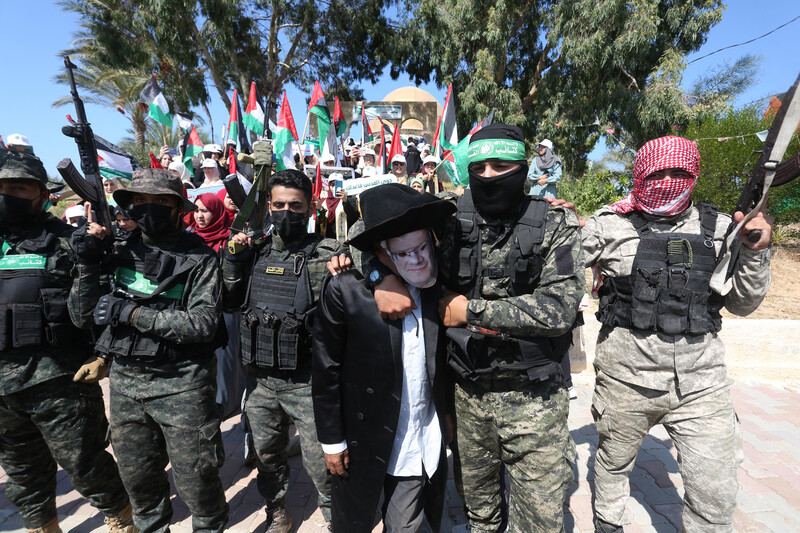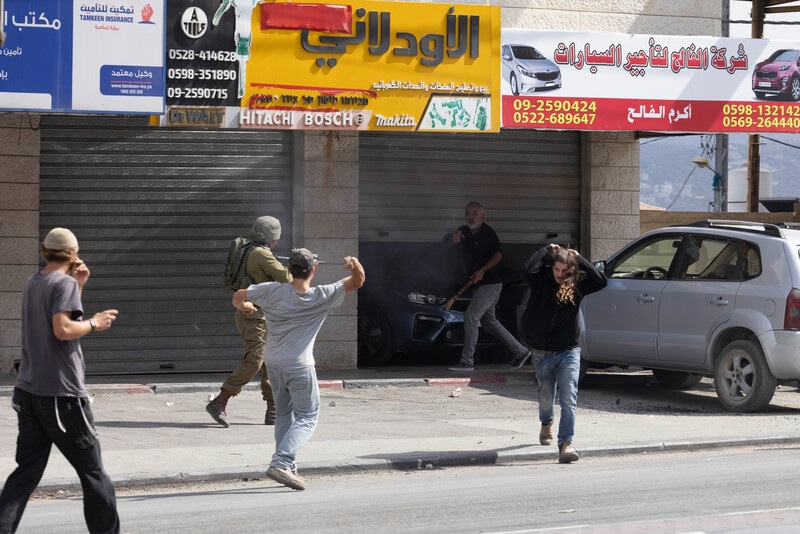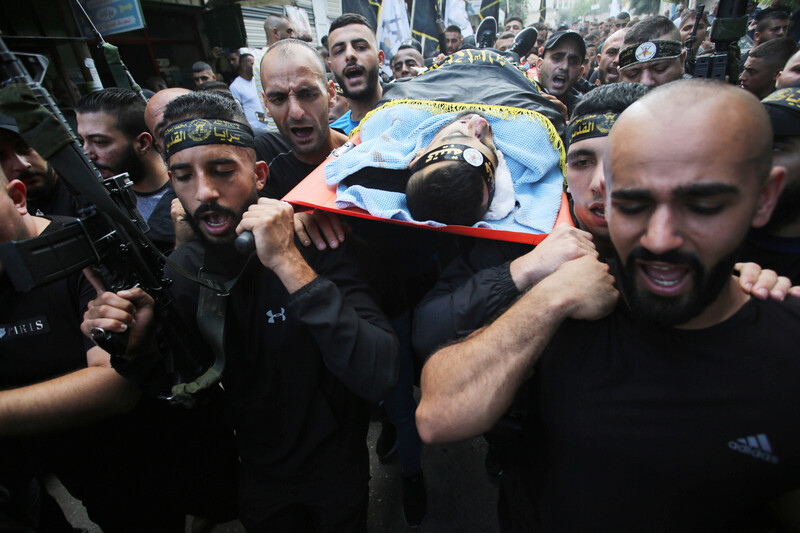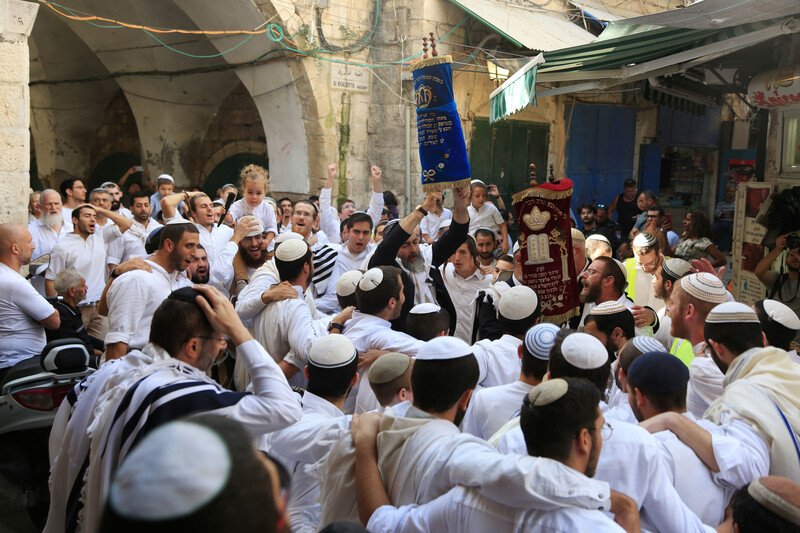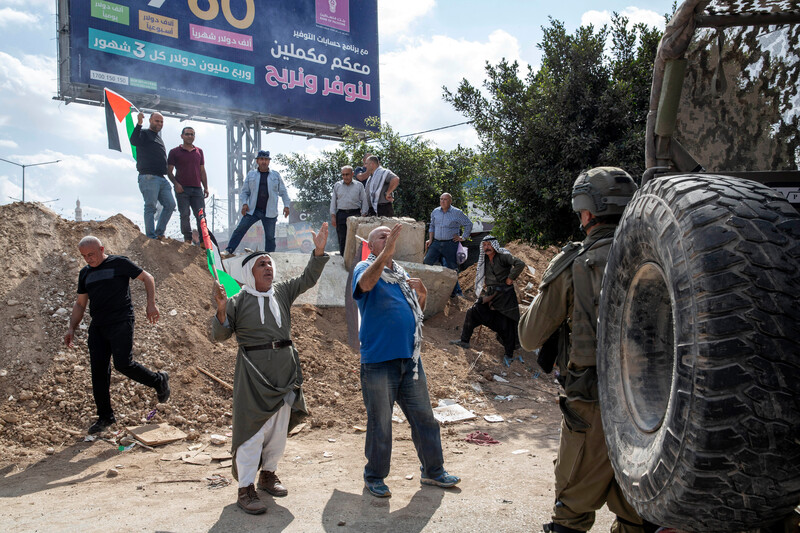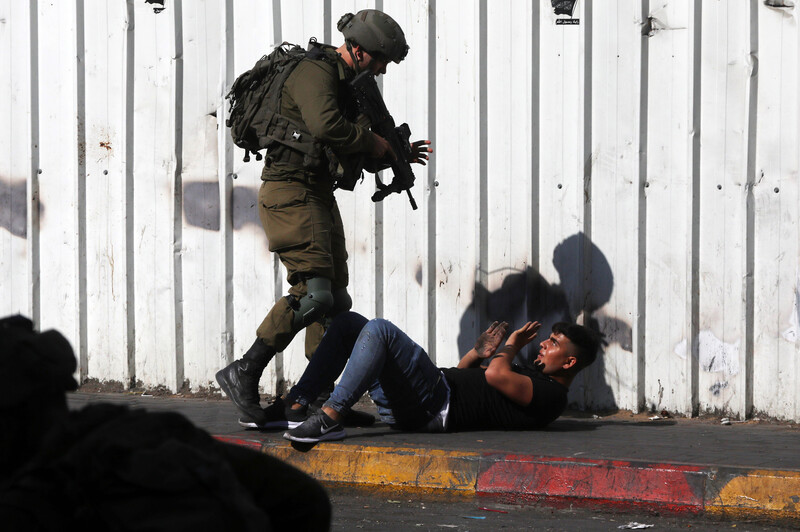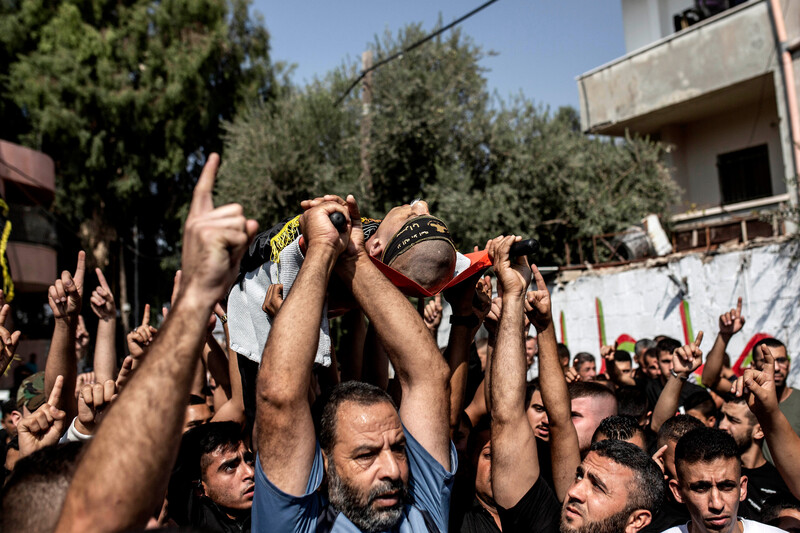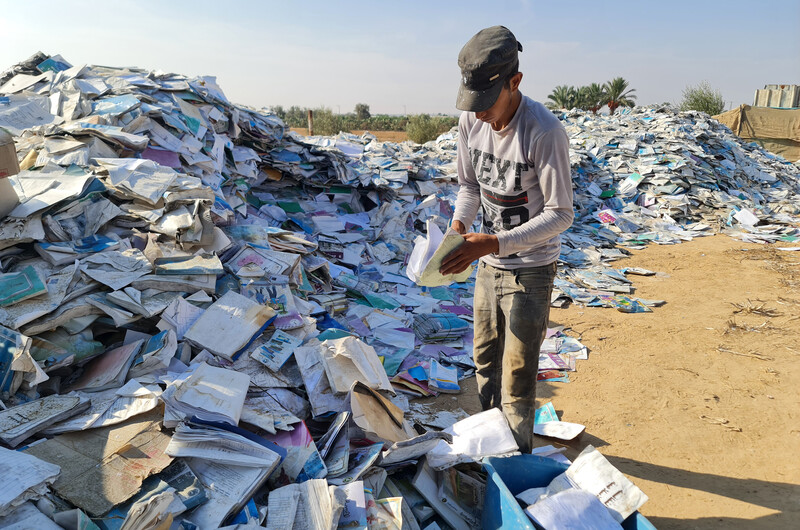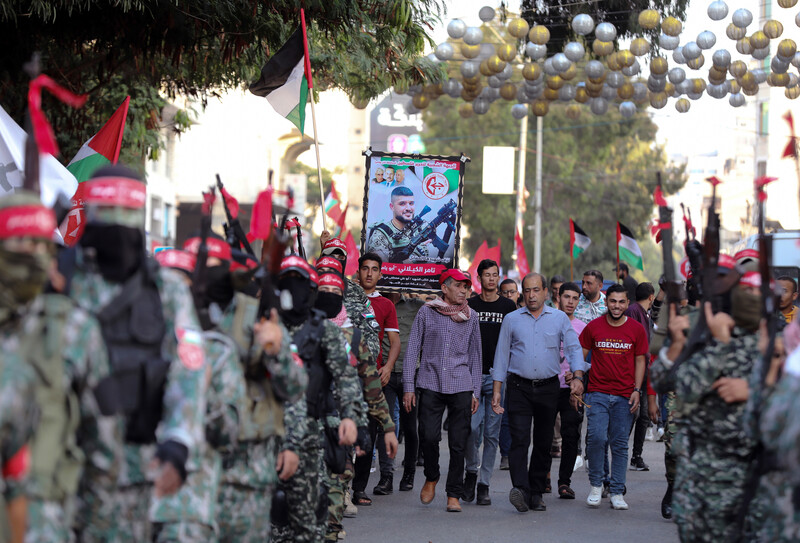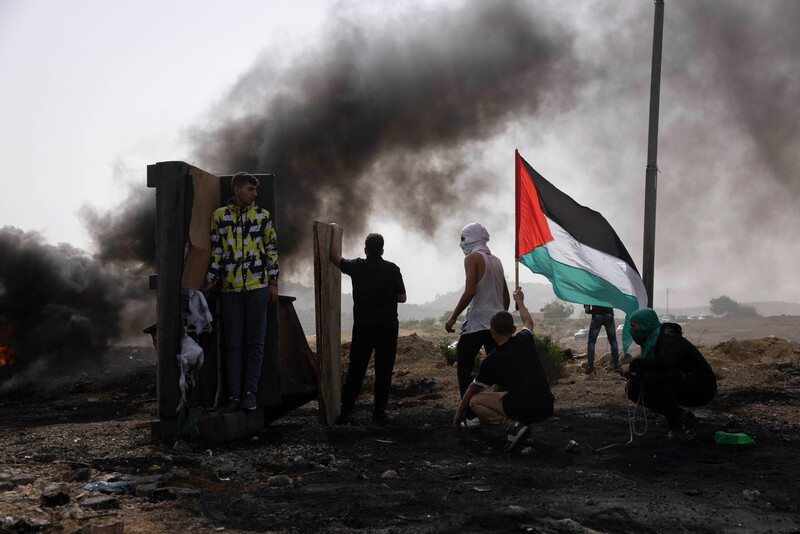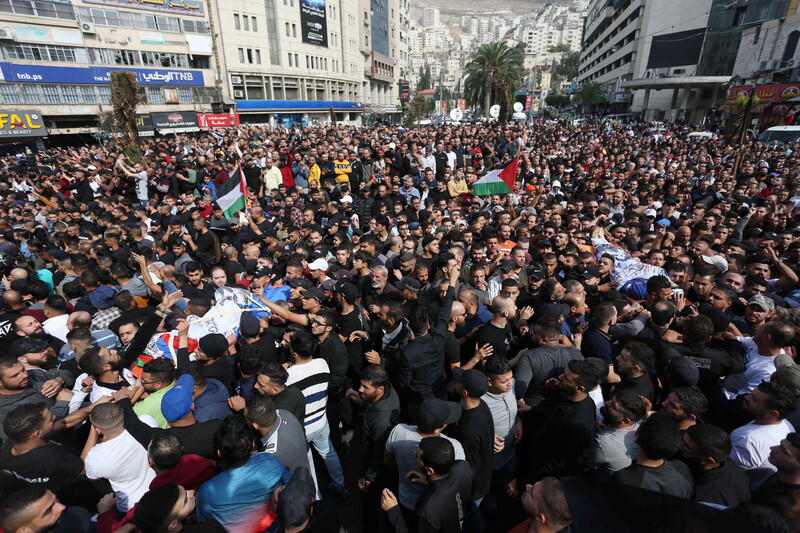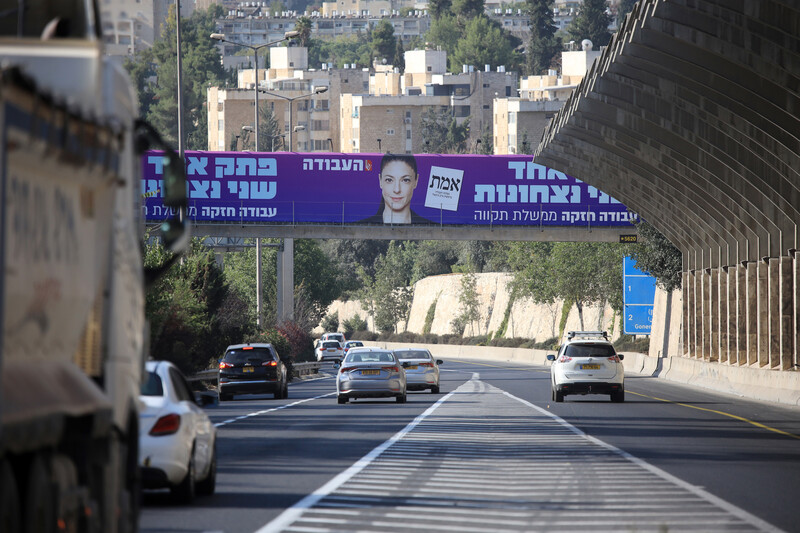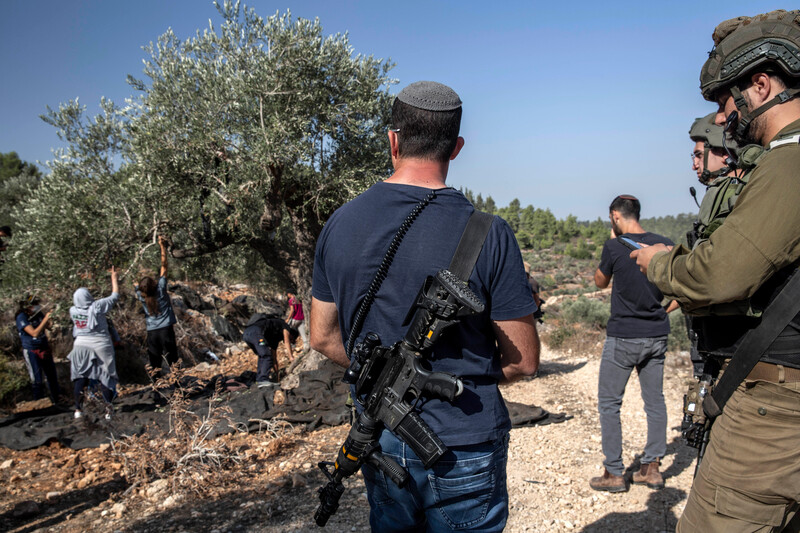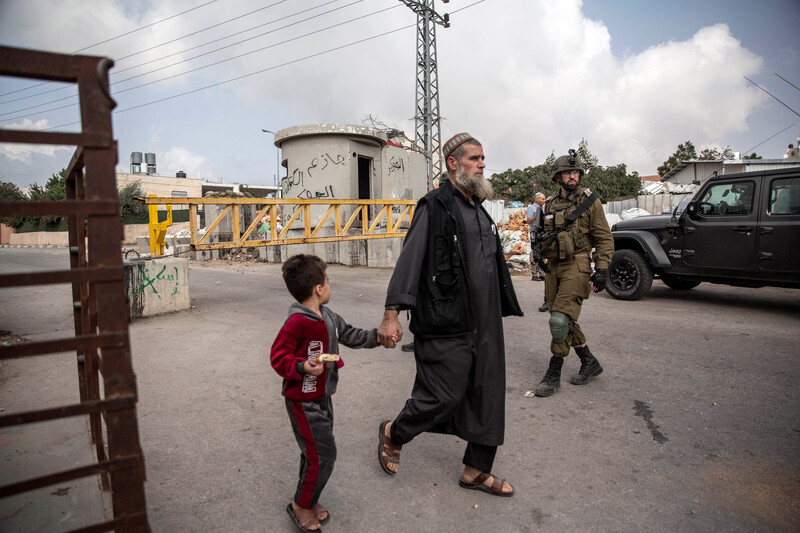 Tags