Israeli occupation forces killed eight Palestinians in the occupied West Bank, five of them children and one of them an internationally renowned correspondent for Al Jazeera whose slaying has been taken up with the International Criminal Court.
Additionally, a Palestinian injured during an Israeli police assault on Ramadan worshippers at Jerusalem's al-Aqsa mosque compound during April died from his injuries during the month.
On 8 May, Mutasim Muhammad Talib Atallah, 17, was shot and killed in Tekoa, a Jewish-only settlement near the central West Bank city of Bethlehem.
Defense for Children International-Palestine stated that the teen headed towards the settlement after having an argument with his father. While his parents were searching for him, Atallah's father received a phone call from an Israeli officer instructing him to go to the settlement entrance.
There, the parents learned that their teen was shot and killed after entering the settlement while allegedly carrying a knife.
A resident of Tekoa told Israeli media that he shot a Palestinian climbing the fence around the perimeter of the settlement. The Times of Israel reported that Yair Maimon, the armed settler, "encountered the terrorist waving his knife toward him and shot him at point-blank range."
Israeli interior minister Ayelet Shaket hailed Maimon as a hero who "took action in order to end this incident exactly as expected – by eliminating the terrorist. I call on anyone who is able to carry a weapon to do so, in order to strengthen our security forces."
For years, human rights groups have blamed Israel's political leadership for "the transformation of police officers, and even of armed civilians, into judges and executioners" who slay Palestinians suspected of carrying out or attempting to carry out armed attacks.
The policy amounts to a de facto death sentence, rights groups say, even though capital punishment is banned by Israel.
Atallah's body was confiscated by Israel, according to Defense for Children International-Palestine. Israel withholds the bodies of Palestinians accused of carrying out or attempting to carry out attacks on Israelis so that they may be used as bargaining chips in future negotiations with Palestinians.
Also on 8 May, Israeli forces shot and killed Mahmoud Sami Khalil Arram, 27, near Tulkarm while he was attempting to cross through a hole in Israel's wall in the West Bank to work in Israel, the Palestinian Center for Human Rights stated.
The rights group said that Arram, who is originally from Gaza, was unarmed and was not "posing any threat or real danger to soldiers' lives" when they shot and killed him.
Shireen Abu Akleh
On 11 May, the iconic Al Jazeera correspondent Shireen Abu Akleh was struck by a bullet in her head while covering an Israeli raid in Jenin refugee camp in the northern West Bank. She was wearing a helmet and a protective vest marked as press when she was shot.
Multiple investigations by human rights groups, international media and the Palestinian Authority support the testimony of survivors and eyewitnesses that Abu Akleh was targeted and killed by Israeli soldiers.
The Israeli military, after initially denying responsibility for her death, later said it identified the rifle that may have been used to shoot Abu Akleh. Israel has insisted that the Palestinian Authority hand over the bullet recovered from Abu Akleh for ballistics testing.
Israel has said that it would not open a criminal investigation of soldiers involved. So far Israel has not presented any convincing evidence that anyone besides its soldiers could be responsible for Abu Akleh's death.
Abu Akleh's killing has been taken up with the International Criminal Court in The Hague in filings submitted by the Palestinian Authority, Al Jazeera and a coalition of press freedoms groups.
Washington is deferring to Israel's self-investigation into the death of Abu Akleh, who was a US citizen, despite the whitewash nature of those probes.
Various Israeli human rights groups, scholars and civil society groups are calling on independent UN human rights experts to investigate the killing of the 51-year-old reporter.
"Since the State of Israel enjoys 100 percent immunity and zero accountability from the international community, past experience proves that the State of Israel will not even open an investigation for fear of harming its PR," the groups and individuals stated.
The same day that Abu Akleh was killed in Jenin, Israeli forces shot and killed Thaer Khalil Muhammad Maslat, 16, in al-Bireh, a town next to the West Bank city of Ramallah – the seat of the Palestinian Authority.
Defense for Children International-Palestine stated that the teen was watching confrontations between stone-throwing Palestinians and Israeli soldiers and wasn't posing any threat to occupation forces when he was shot in the chest.
Jerusalem funerals attacked
On 14 May, Walid al-Sharif, 21, succumbed to injuries sustained during an Israeli police assault on Ramadan worshippers at Jerusalem's al-Aqsa mosque in April.
Palestinians say that the young man was severely injured by a sponge-tipped bullet fired by police but Israeli "medical sources" told media that he died as a result of falling and hitting his head after having a heart attack while throwing rocks.
Video and a photo of the 22 April incident show Israeli police carrying al-Sharif by his arms and legs while he is seemingly incapacitated.
Israeli police in Jerusalem attacked al-Sharif's funeral, despite generating international condemnation after attacking the pallbearers carrying Shireen Abu Akleh's coffin days earlier.
A relative of the deceased, Nader al-Sharif, was seriously injured by a sponge-tipped bullet near the graveyard and, the following morning, was placed under arrest and cuffed to his bed at the hospital where he was being treated.
On 15 May, Daoud Zubeidi, 41, died from his injuries after being shot in the stomach during an hours-long standoff with Israeli forces in Jenin refugee camp two days earlier.
Daoud is a brother of Zakaria Zubeidi, the former al-Aqsa Martyrs Brigades commander who was among six Palestinian prisoners who escaped from a maximum-security facility last year before being recaptured several days later.
Israel is withholding Daoud Zubeidi's body, preventing his family from holding a burial.
On 21 May, Israeli soldiers shot and killed Amjad Walid Hussein Fayed, 16, in Jenin, alleging that he had thrown a Molotov cocktail. The teen was the fourth Palestinian and third child killed by occupation forces after allegedly handling or throwing a Molotov cocktail so far this year.
Ghaith Rafiq Ziad Yameen, also 16, was shot and killed by Israeli soldiers while standing on a rooftop near Qabr Yusuf (Jacob's Tomb) in the West Bank city of Nablus on 24 May.
A large force of Israeli soldiers had deployed in the city, under nominal Palestinian Authority control, that evening to guard Jewish settlers visiting Qabr Yusuf, according to Defense for Children International-Palestine.
Four days later, Israeli forces shot and killed Zaid Muhammad Said Ghunaim, 14, as he was fleeing from them in the town of al-Khader, near the southern West Bank city of Bethlehem.
"The military said that a number of suspects hurled stones and Molotov cocktails at Israeli forces while they were securing an intersection near the settlement of Efrat, and that the soldiers chased after the assailants," the Tel Aviv daily Haaretz reported.
However, an initial investigation by Defense for Children International-Palestine found that at the time of the teen's shooting, "at least three Israeli soldiers were deployed on foot and the area was quiet and calm, according to an eyewitness statement."
The rights group stated that "Israeli forces use lethal force against Palestinian children in circumstances that may amount to extrajudicial or wilful killings."
More than 60 Palestinians have been shot and killed by Israeli forces in the context of the occupation so far this year or died from injuries sustained previously and by means other than direct fire during police and military operations.
Twenty Israelis and foreign nationals living in Israel were killed in Israel and the West Bank during the same period.
Elad attack
Three Israelis were killed in a series of attacks during a single day in Elad, a city in central Israel, on 5 May – the day that Israel marked its "Independence Day" this year.
Israeli authorities named Asad al-Rifai, 19, and Subhi Sbeihat, 20, as the suspects in the attack. Both are from Rumana, a Palestinian village near Jenin in the northern Wets Bank.
The pair, who were arrested three days after the attack, reportedly told interrogators that "they set out to kill Israelis as revenge for two of their friends who were killed" by occupation forces, according to. Israeli media
Additionally, an Israeli officer was killed by Palestinian resistance fighters in Burqin, a Palestinian town near Jenin, during the standoff in which Daoud Zubeidi was fatally injured. Also during May, occupation forces demolished Palestinian homes and other property in the Masafer Yatta area of the southern West Bank after the Israeli high court approved the violent displacement of more than 1,000 Palestinians from the land where they've lived for generations.
At the end of the month, tens of thousands of Israeli Jewish ultranationalists marched through Jerusalem's Old City and harassed and attacked Palestinians under the protection of police.
Israeli authorities allowed the march to proceed despite it risking another major military confrontation with Palestinian resistance groups in Gaza.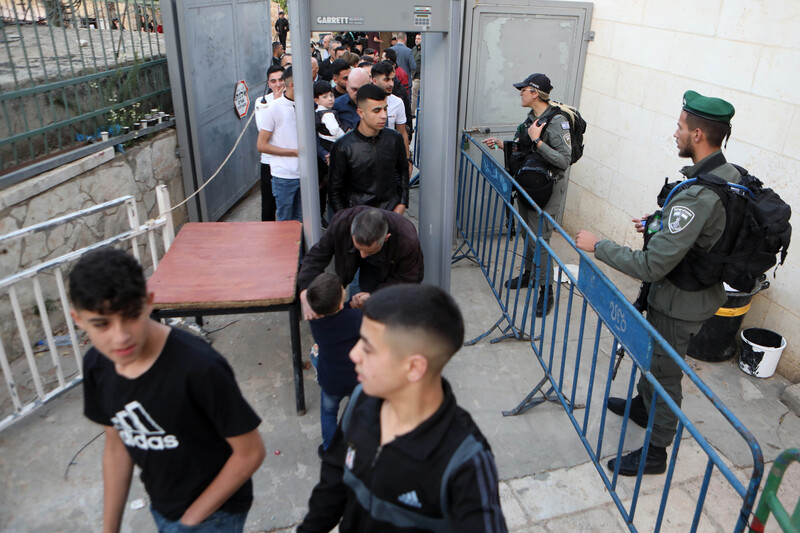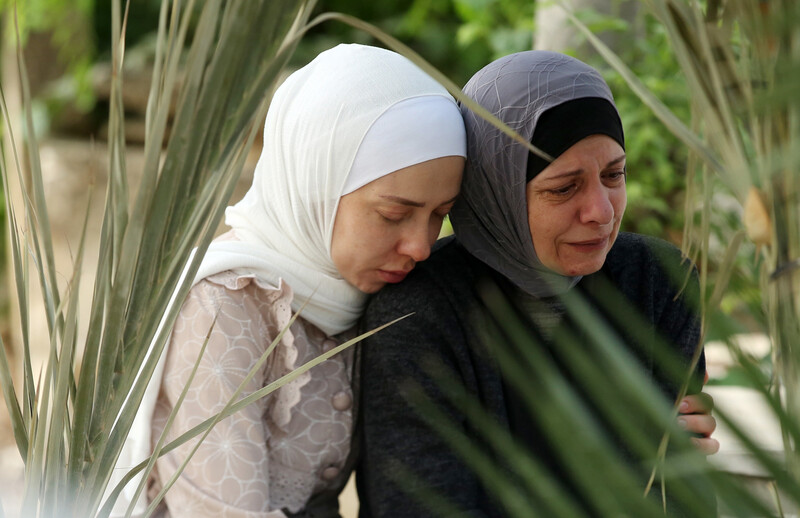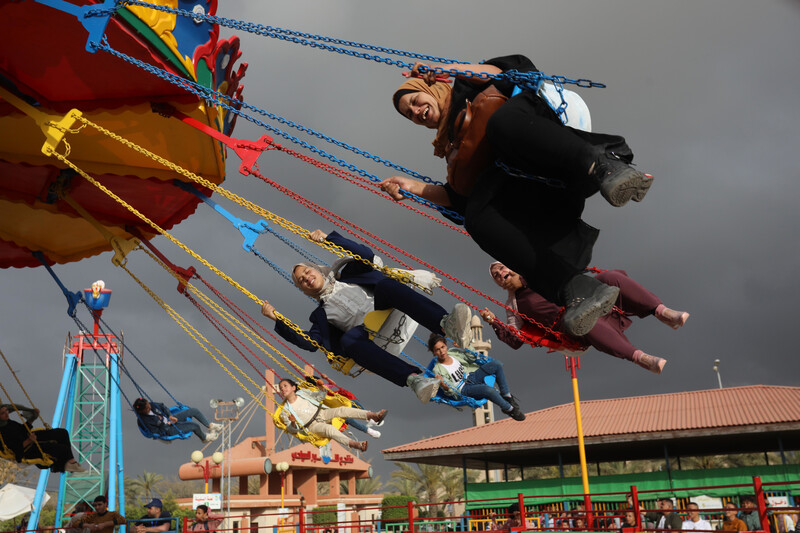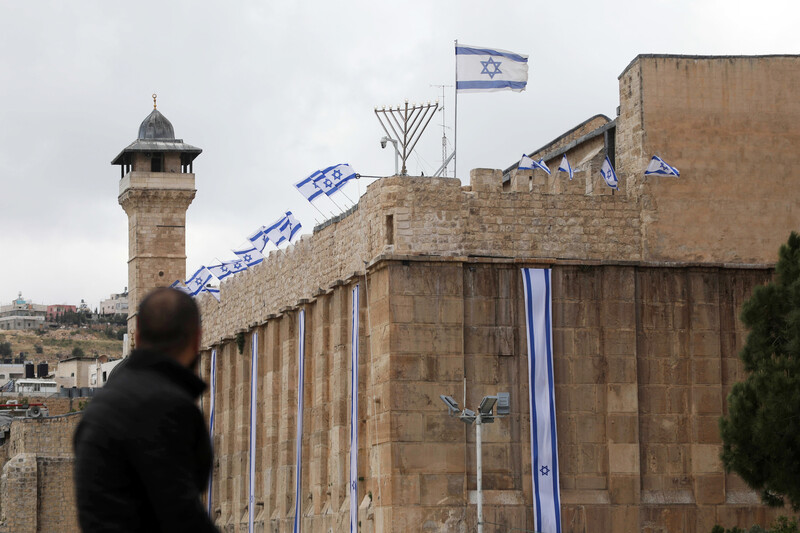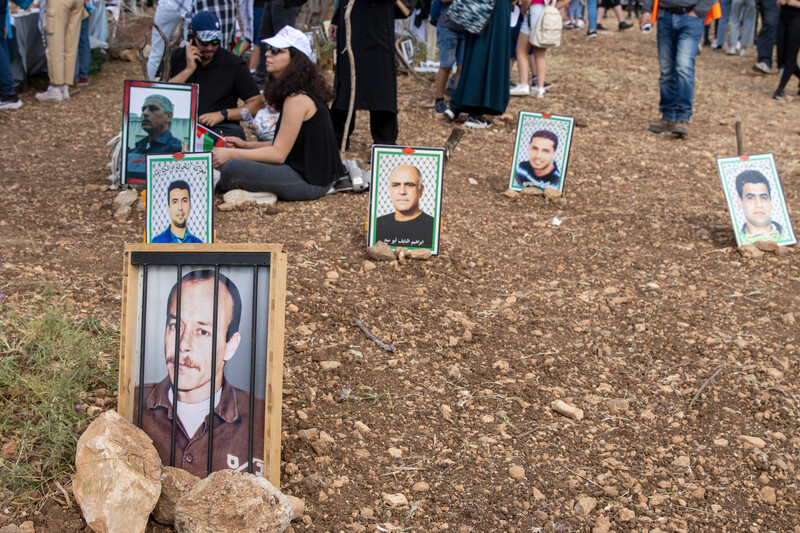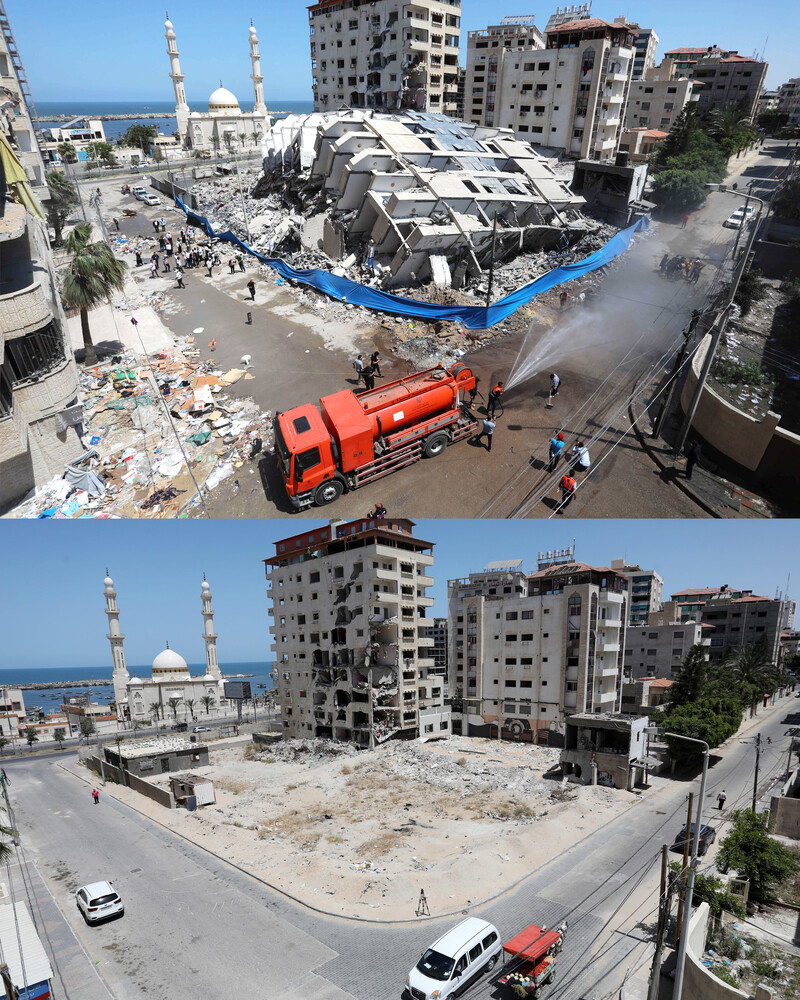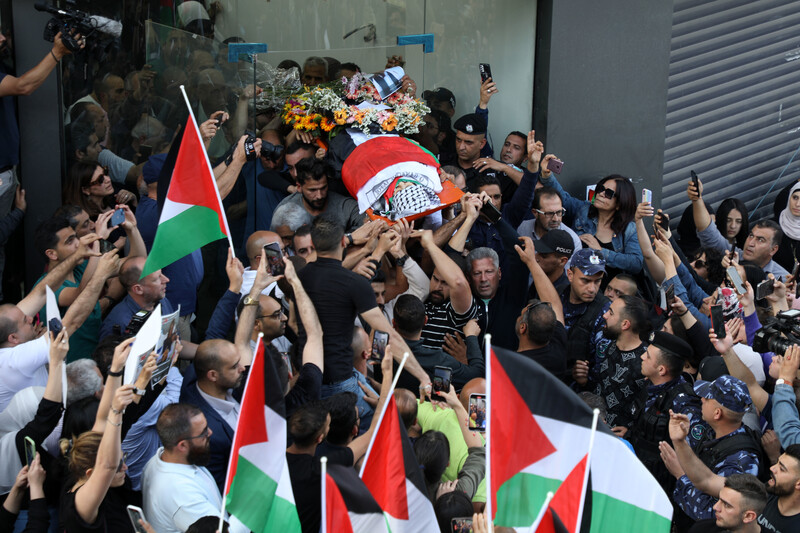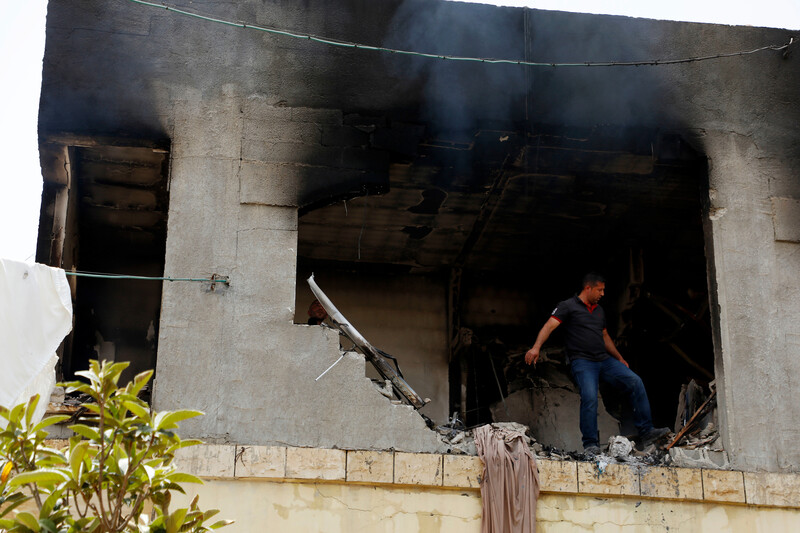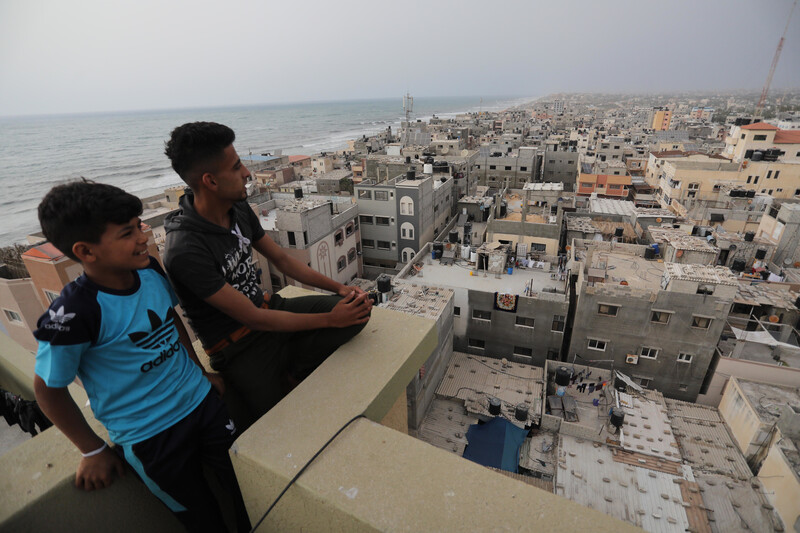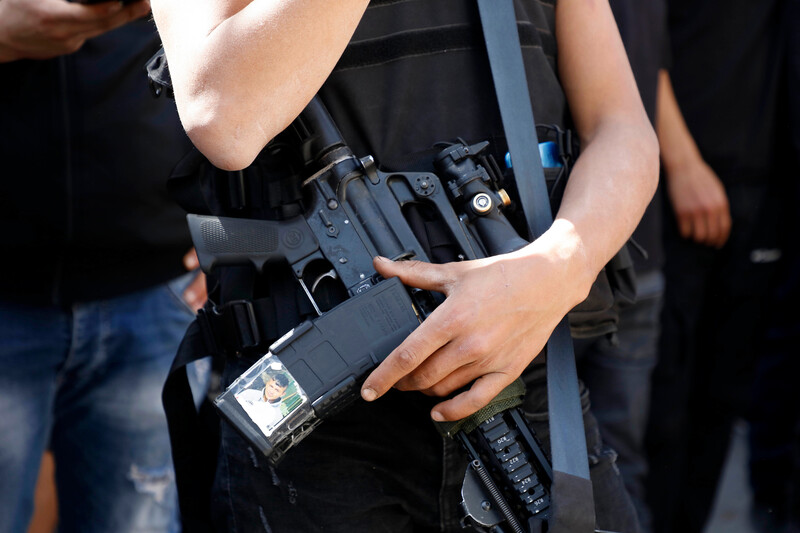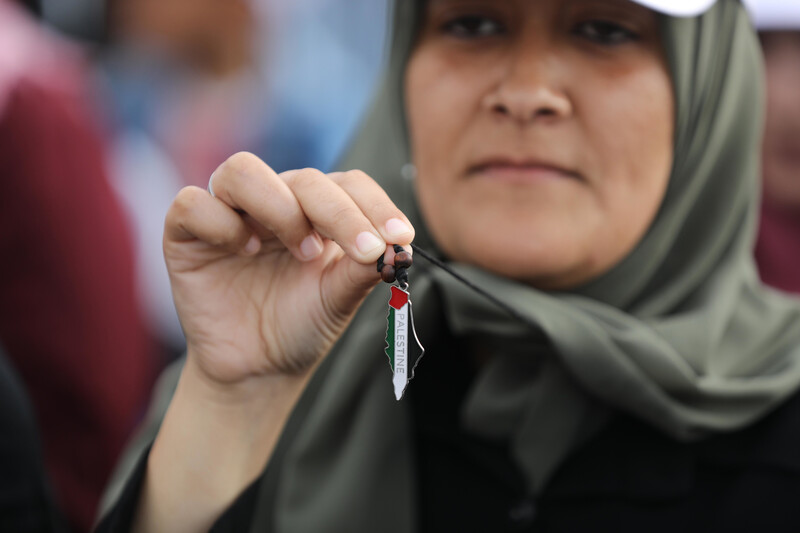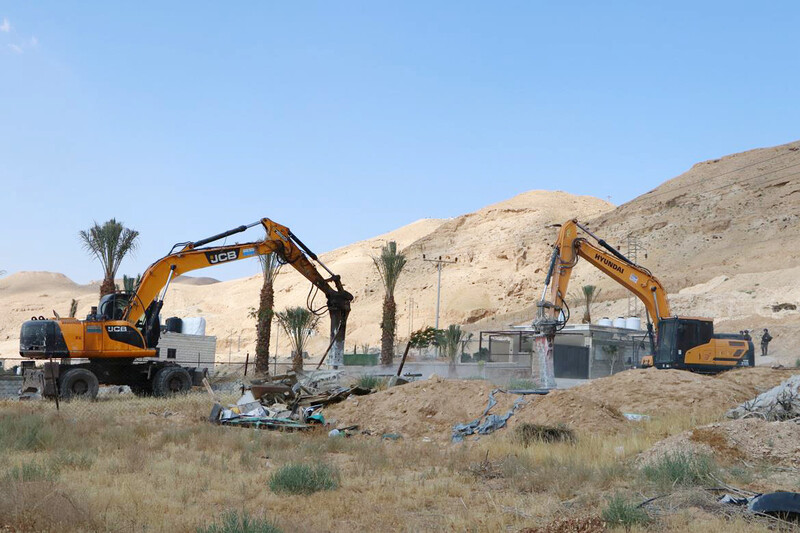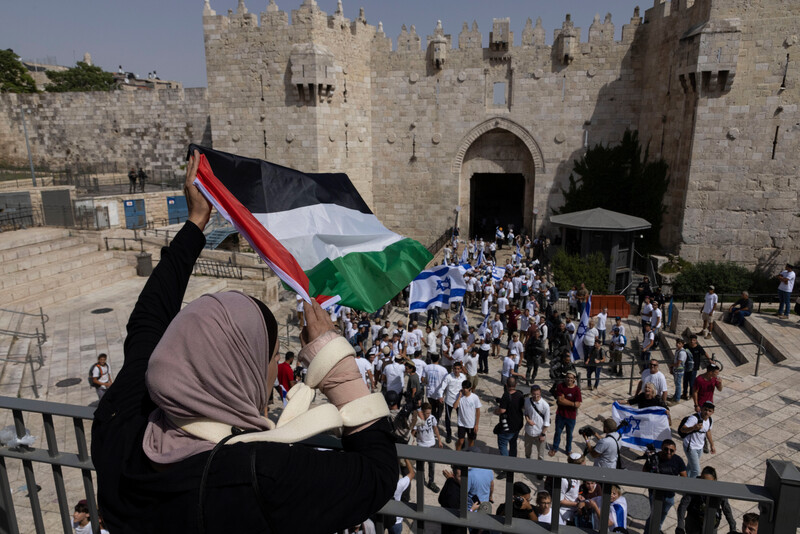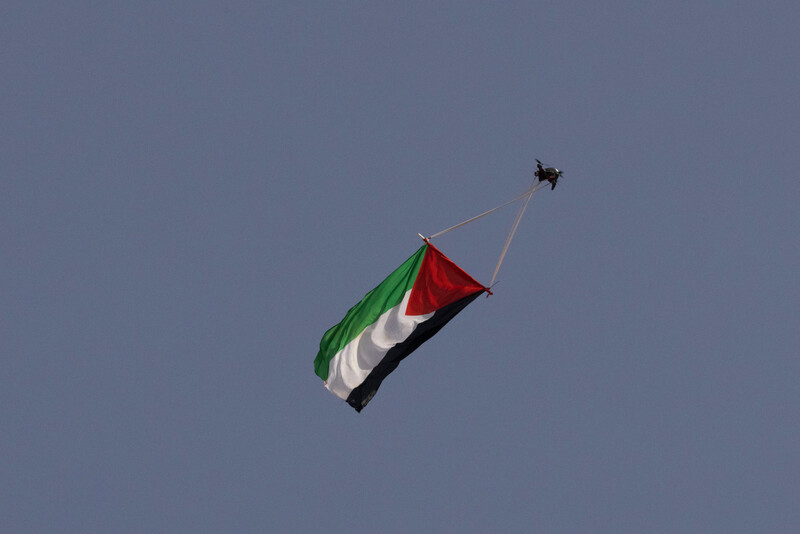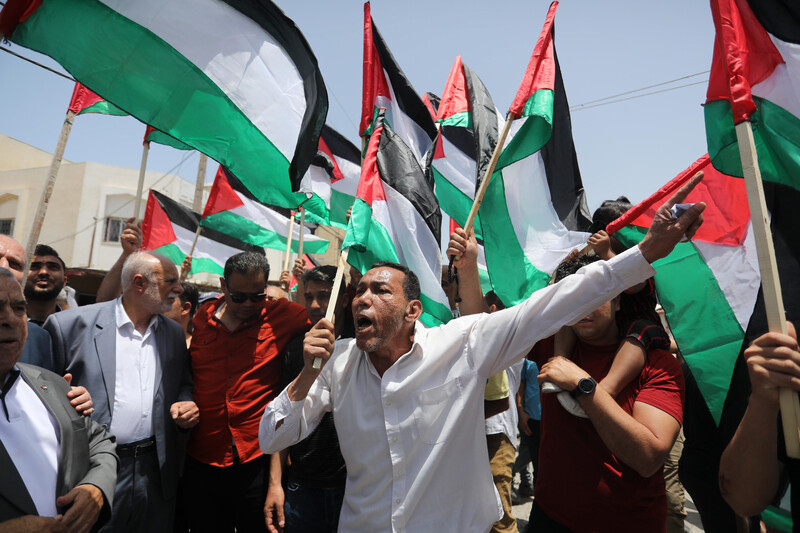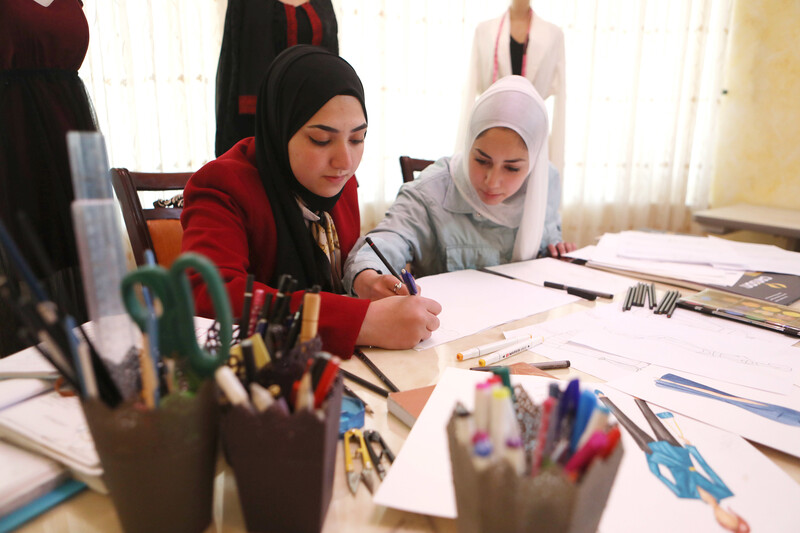 Tags