Thirty Palestinians were killed in the context of Israel's military occupation of the West Bank and Gaza Strip during the month of May.
Two of those killings took place in the West Bank on the last day of the month.
Yusif Wajih Suheil, 18, was shot and killed by Israeli police in the Old City of Jerusalem after stabbing two persons, critically injuring a 50-year-old man.
Security camera footage released by Israeli police appears to show Suheil lunging at a man on a bicycle who is wearing Orthodox Jewish dress, then chasing after another man.
The edited compilation of footage also shows police firing at Suheil and him falling to the ground as he poses no apparent immediate life-threatening danger to others, suggesting that no attempt was made to detain Suheil or use non-lethal means to subdue him.
At least seven Palestinians in the West Bank have been killed by occupation forces during the course of attacks or alleged attacks against Israelis so far this year.
Also on 31 May, Israeli forces shot in the chest and killed Abdullah Luay Ghaith as he and a group of youths attempted to bypass a military checkpoint near Bethlehem as they made their way to Jerusalem on the final Friday of Ramadan. Palestinian outlets said that Ghaith was 16 years old.
Muamin Tabish, 21, was shot in the stomach and severely injured during the same incident. His condition was reported to have stabilized.
28 killed in Gaza
The remaining 28 Palestinian fatalities during the month of May all occurred in the Gaza Strip.
Twenty-five Palestinians in the territory, 14 of them civilians who died by Israeli fire, were killed during more than 48 hours of intense violence that also claimed the lives of four civilians in Israel from 4 to 6 May.
Two Palestinian children were amongst those killed in Israeli strikes on the beseiged territory.
Toddler Saba Abu Arar and her pregnant aunt Filastin Abu Shihma were killed in an explosion in a home in Gaza City that Defense for Children International Palestine said was caused by a rocket fired by Palestinian groups that fell short of Israel.
Other human rights groups are still investigating the incident.
During the two days of escalation Israel struck Gaza in more than 150 airstrikes, and fired more than 100 artillery shells along the eastern boundary of the territory. Palestinian fighters in Gaza fired nearly 700 rockets towards Israel, news outlets in the country reported.
Three other Palestinians were shot and killed during Great March of Return protests along Gaza's eastern boundary with Israel during May. More than 200 Palestinians, including 44 children, have been killed during the protests since their launch in March last year.
Seventy Palestinians have died by Israeli fire in 2019. In addition to the four civilians killed by rocket fire in Israel this month, three Israelis have been killed by Palestinians during the same period, though Palestinian factions have repudiated Israel's claims of a nationalist motive for an Israeli woman's killing by a Palestinian man in February.
Palestinians in the West Bank and Gaza were prevented from freely accessing holy sites in Jerusalem during Ramadan, which began in early May.
Only Palestinian men in the West Bank above the age of 40, as well as boys under 16, and women and girls of all ages were allowed into East Jerusalem for Friday prayers without permits, according to OCHA, the United Nations Office for the Coordination of Humanitarian Affairs.
Jerusalem demolitions, settler attacks spike
In early May, UN humanitarian coordinator Jamie McGoldrick called on Israel to halt the demolition of Palestinian properties in East Jerusalem, which he said "have increased at a staggering pace over the last month."
Also during the month, OCHA noted an increase in settler attacks on Palestinians and properties in 2019. Since the beginning of the year, "the biweekly average of settler attacks resulting in Palestinian casualties or property damage has witnessed a 40 and 133 percent increase, compared to the biweekly average of 2018 and 2017," OCHA stated.
Meanwhile UNRWA, the UN agency for Palestine refugees, warned that it may not be able to provide food aid, on which half of Gaza's population depends, as it made yet another emergency appeal for funds.
UNRWA condemned the killing of 10 civilians by rocket fire in Neirab, a camp for Palestine refugees in the Syrian city of Aleppo, as families gathered for the meal breaking the Ramadan fast.
"Among those killed were four children, the youngest just six years old," the agency stated, without naming those responsible.
Fighting around the camp forced UNRWA to suspend its six schools in the camp, "impacting more than 3,000 children."
"The dramatic escalation in hostilities in northwestern Syria leaves UNRWA concerned for an estimated 10,000-20,000 Palestine refugees who are displaced in that area," the agency added.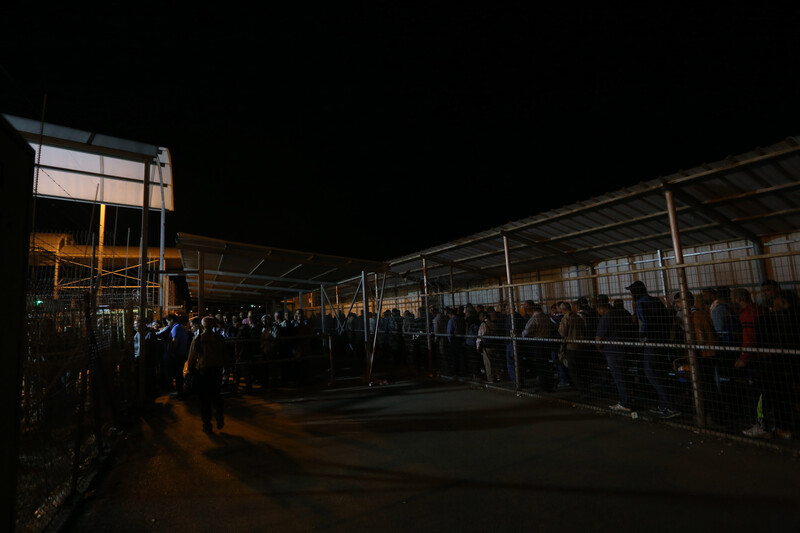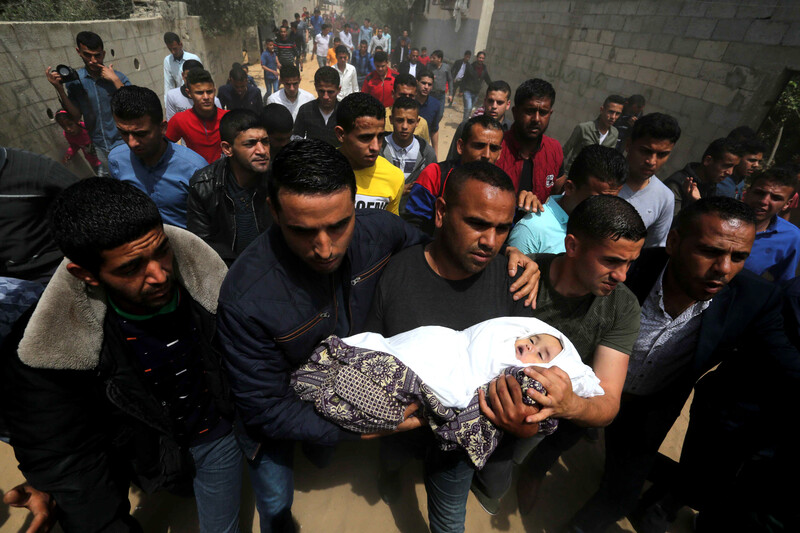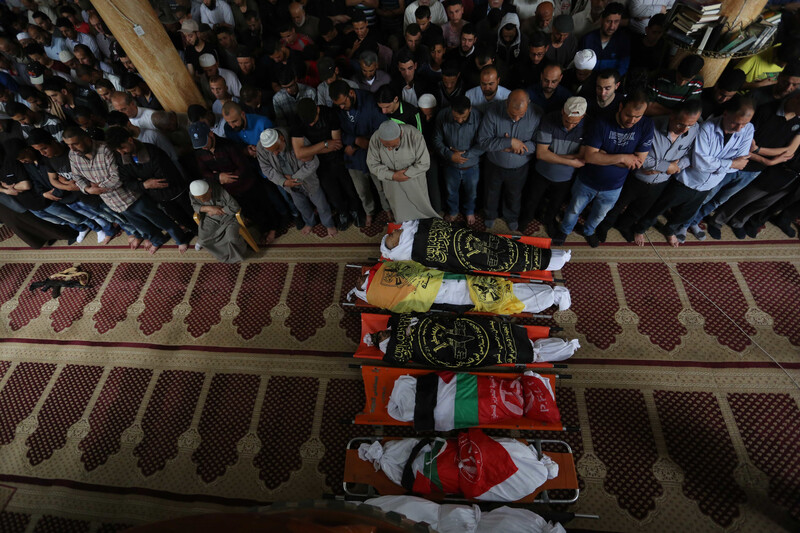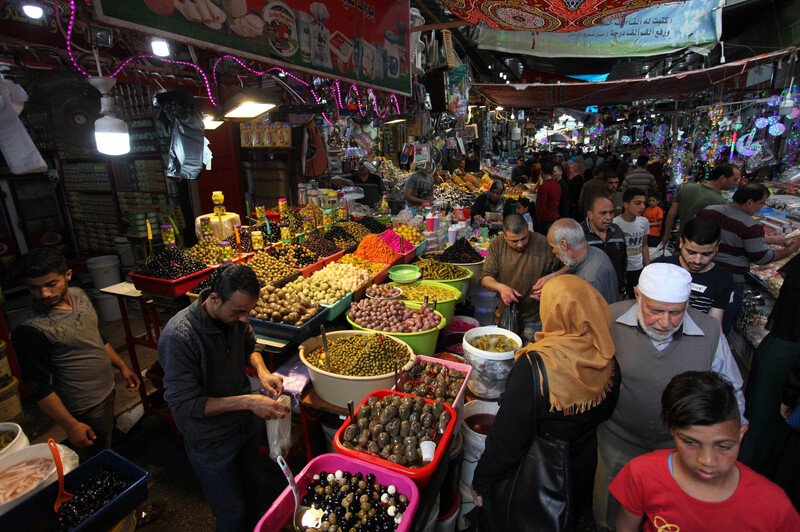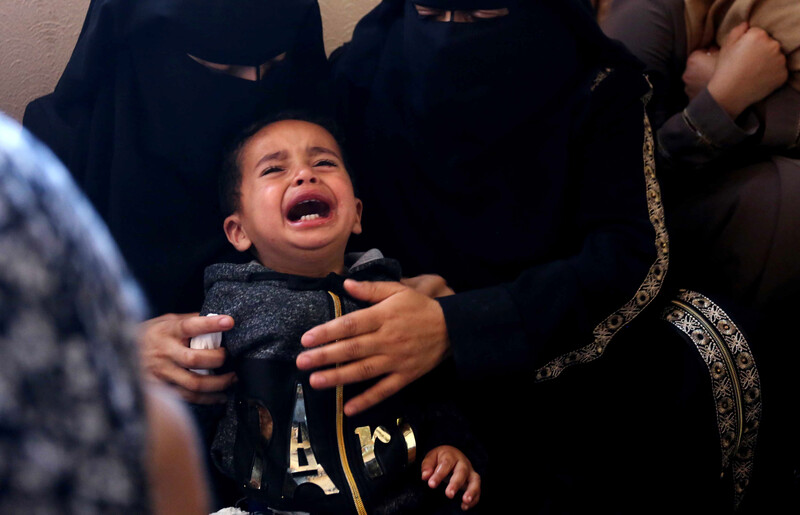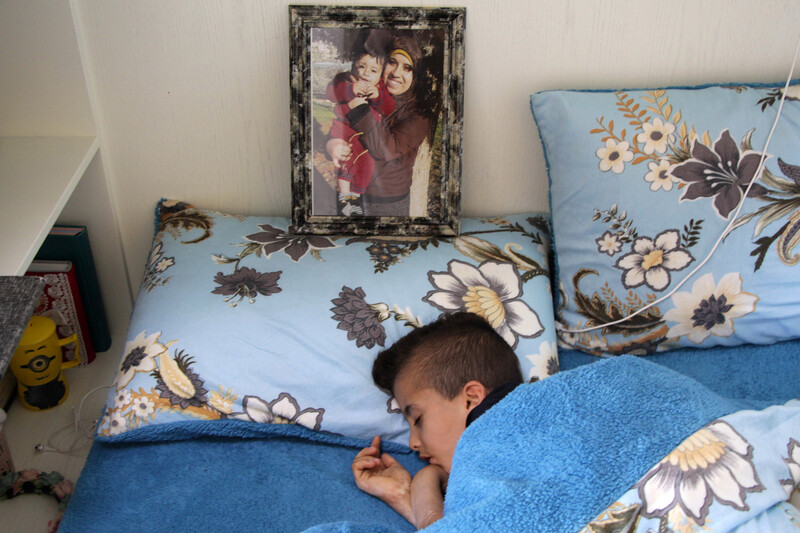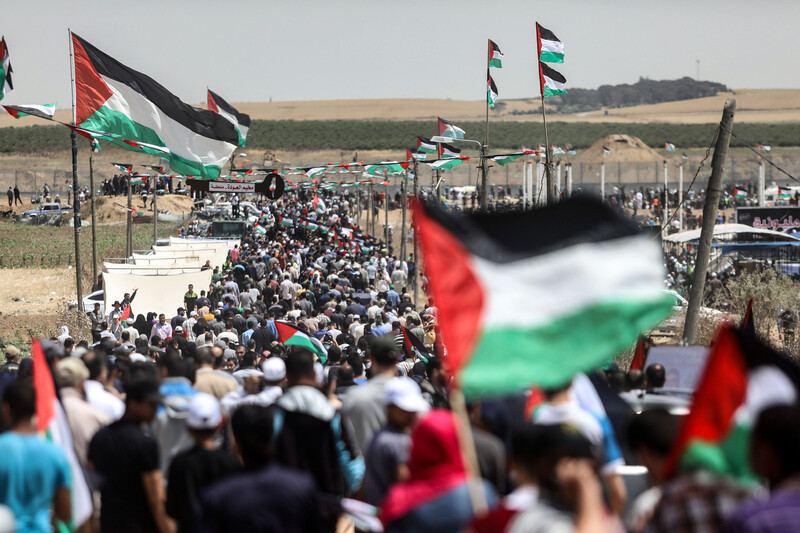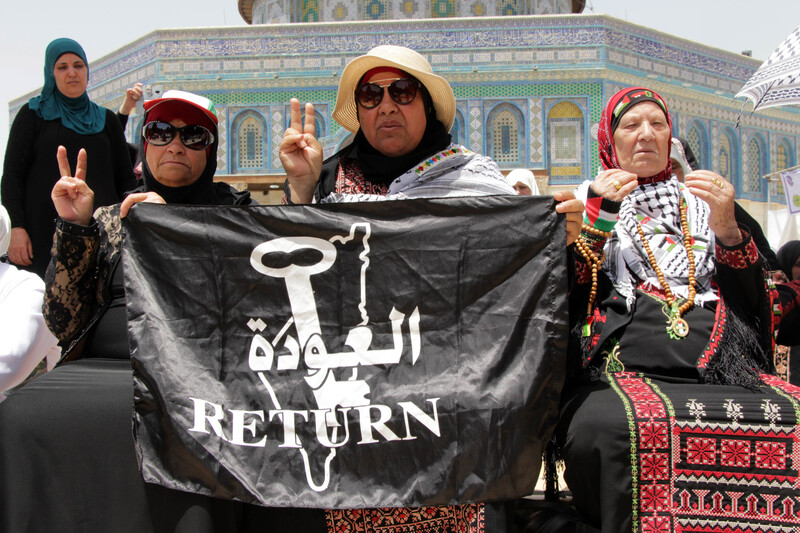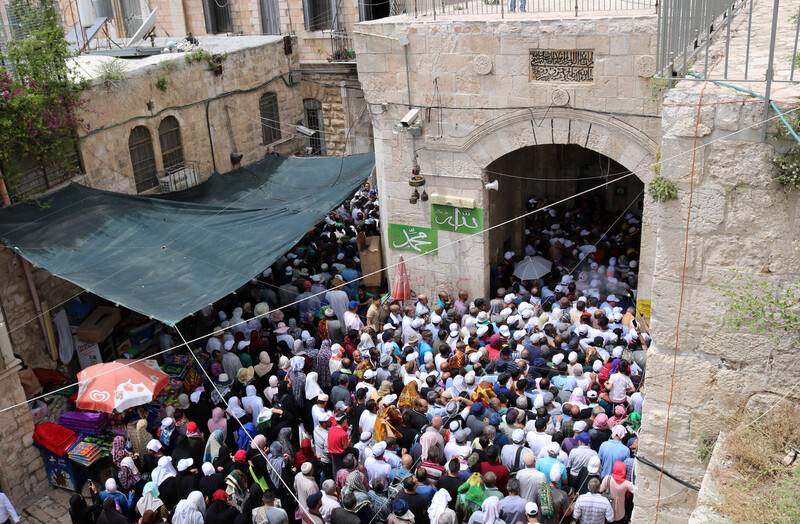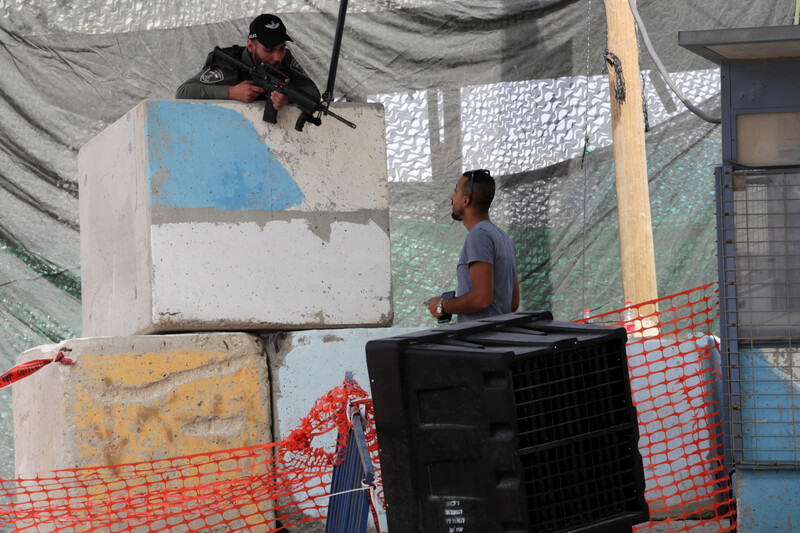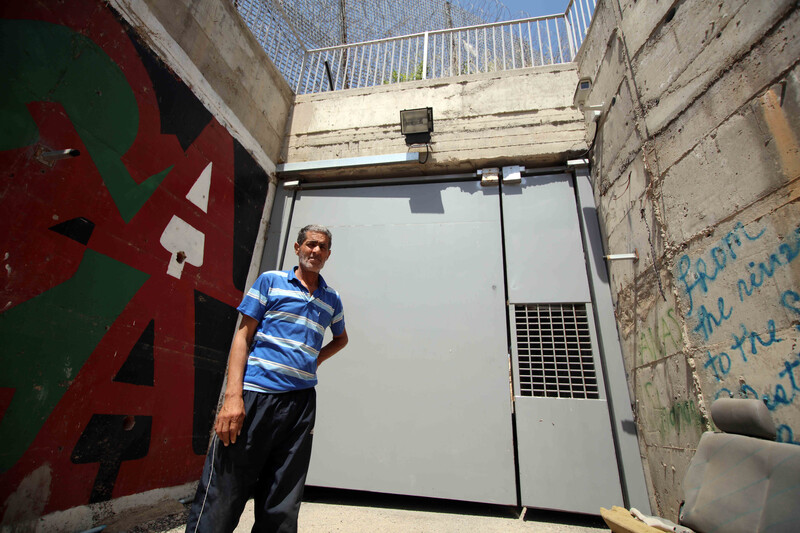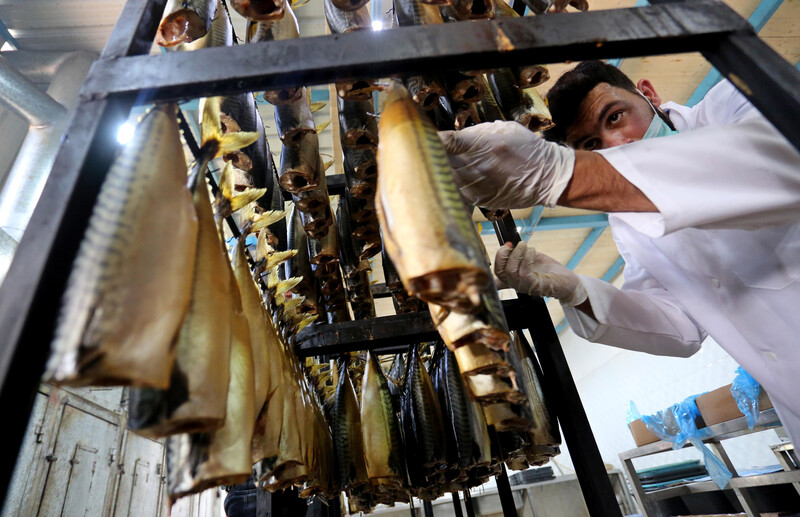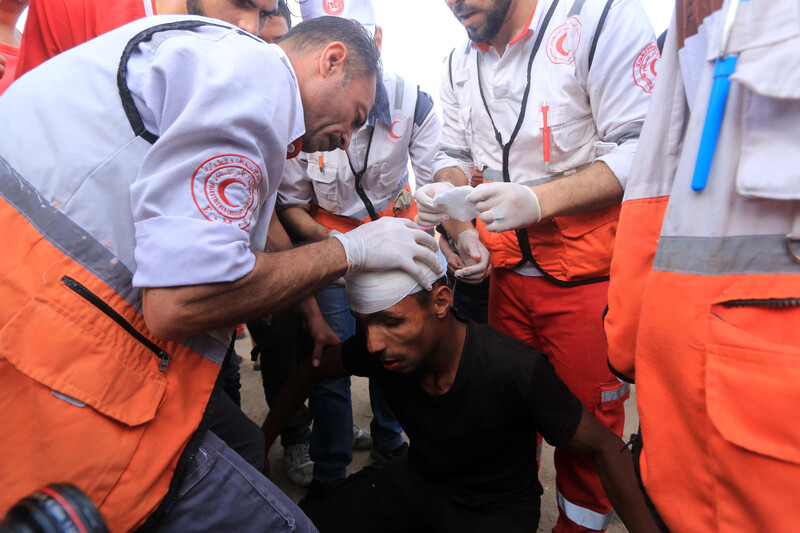 Tags