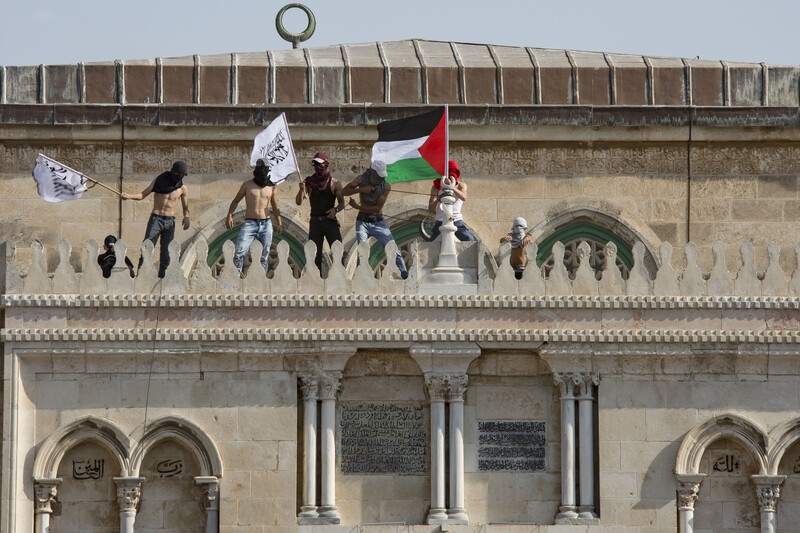 Twenty Palestinians were killed by Israeli fire during the month of July.
Three Palestinian citizens of Israel were shot and killed by Israeli forces after a deadly ambush that left two police officers dead outside the al-Aqsa mosque compound on 14 July.
Israel closed al-Aqsa for Friday prayers for the first time in decades after the attack, reopening it a few days later with security cameras and metal detectors unilaterally installed at its gates.
For two weeks Palestinian worshippers refused to enter the site in protest of the new measures, holding mass prayer and civil disobedience in Jerusalem's streets until the cameras and metal detectors were removed and all gates unlocked.
Six Palestinians, five in the Jerusalem area and one in the Gaza Strip, were shot and fatally wounded during protests over Israeli measures at al-Aqsa.
Jerusalem
Israeli police used brutal force against worshippers and journalists, injuring hundreds, and stormed a hospital in Jerusalem where critically injured demonstrators were being treated.
Two of the slain protesters were children: Muhammad Khalaf Mahmoud Khalaf Lafi, 17, shot in the chest in the occupied West Bank town of Abu Dis on 21 July, and Abd al-Rahman Abu Hamisa, 16, shot in his left shoulder during a demonstration in al-Burej, near Gaza's boundary with Israel, on 28 July.
A Palestinian infant, 18-month-old Abd al-Rahman Barghouti, died in early July two months after being severely injured during a raid in the West Bank village of Aboud. The child was injured when soldiers fired tear gas at homes in the village during a protest in support of Palestinians on hunger strike in Israeli prisons.
Two other Palestinian children were killed during the month.
Uday Aziz Khalil Nawajaa, 17, was killed by an Israeli landmine near the northern West Bank town of Tubas.
Aws Muhammad Yousif Salameh, 17, was shot and killed during a raid in Jenin refugee camp in the northern West Bank in mid-July. Another youth, 20-year-old Saad Nasser Hassan Abd al-Fattah, was also slain as soldiers opened fire on Palestinians who were attempting to repel their entry into the camp.
Baraa Hamamda, an 18-year-old in Dheisheh refugee camp near the West Bank city of Bethlehem, was shot in the upper chest and killed during an army raid on 14 July.
A Palestinian man, 34-year-old Ammar Ahmad Khalil, was killed by soldiers during a raid near the central West Bank village of Nabi Saleh. The Israeli military claimed that Khalil, wanted for allegedly shooting at vehicles with Israeli license plates, had pointed a gun at soldiers during the raid.
A 22-year-old Palestinian citizen of Israel, Mahdi al-Saadi, was slain during a police chase in the city of Jaffa on 29 July. Al-Saadi's family said the young man was killed "in cold blood" and posed no threat to police when he was shot dead.
Four other Palestinians were killed during separate incidents of alleged car-ramming and stabbing attacks on Israeli forces in the occupied West Bank.
Israelis killed in settlement
Three Israelis were stabbed and killed and a fourth critically injured by a Palestinian from a nearby village in the West Bank settlement of Halamish. The Palestinian assailant, Omar al-Abed, 19, was shot but not killed during the incident.
An Israeli commander was killed by another soldier while posing as a Palestinian assailant during a training exercise in the West Bank city of Hebron.
Fifty-five Palestinians have been killed by Israeli fire so far this year, 15 of them children. Fourteen Israelis, most of them soldiers, and a British national have been killed by Palestinians during the same period.
Rafah crossing, the sole point of exit and entry for the vast majority of Gaza's 2 million residents, remained closed for the passage of people for the second consecutive month.
Medical patients including a 3-year-old girl died awaiting permission to travel to hospitals outside Gaza after the Palestinian Authority in Ramallah obstructed the processing of their applications.
The acute electricity crisis in Gaza, resulting in blackouts up to 20 hours each day, has put hundreds of patients in mortal danger, the health ministry in the territory warned.
Eighteen Palestinians were reported to have died in Syria during the month of July, the majority of them fighters with government-allied militias killed during battle.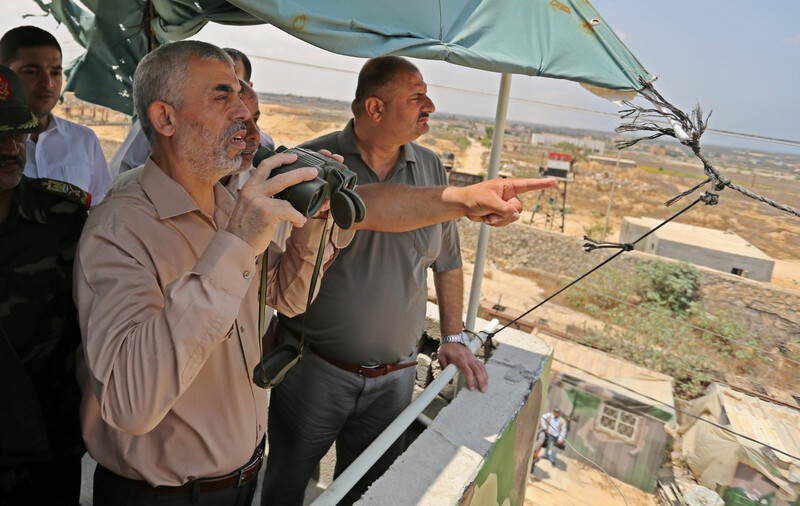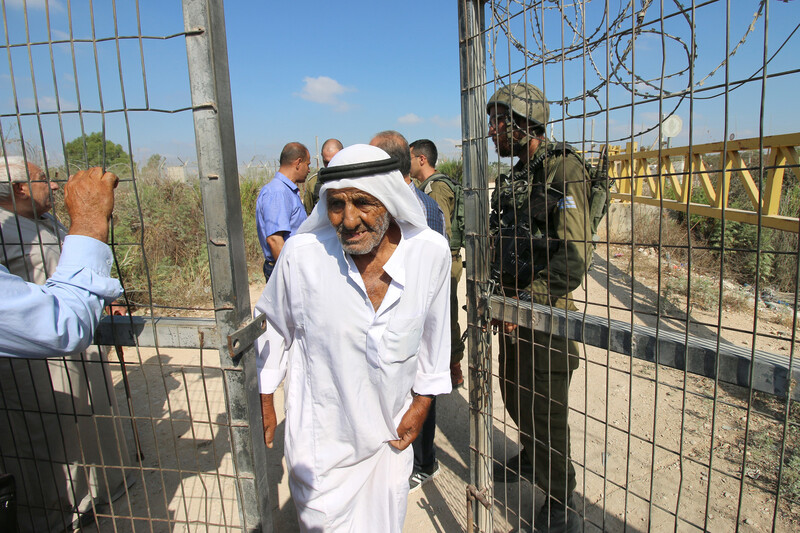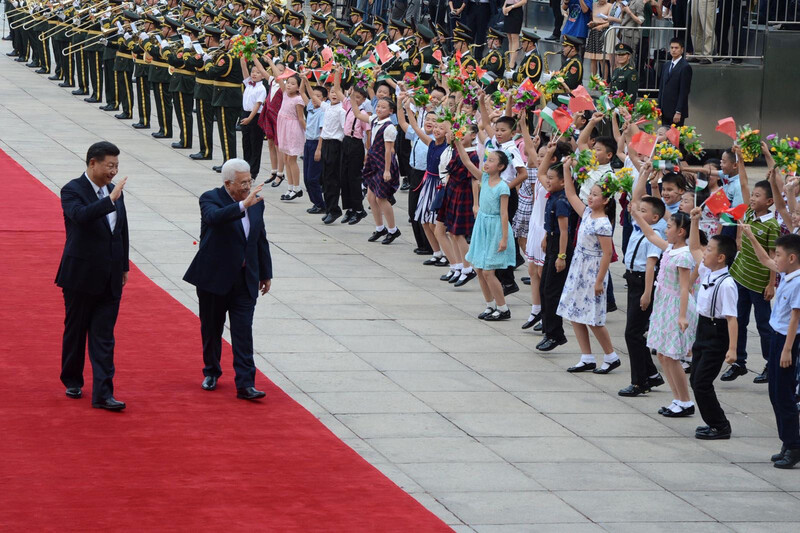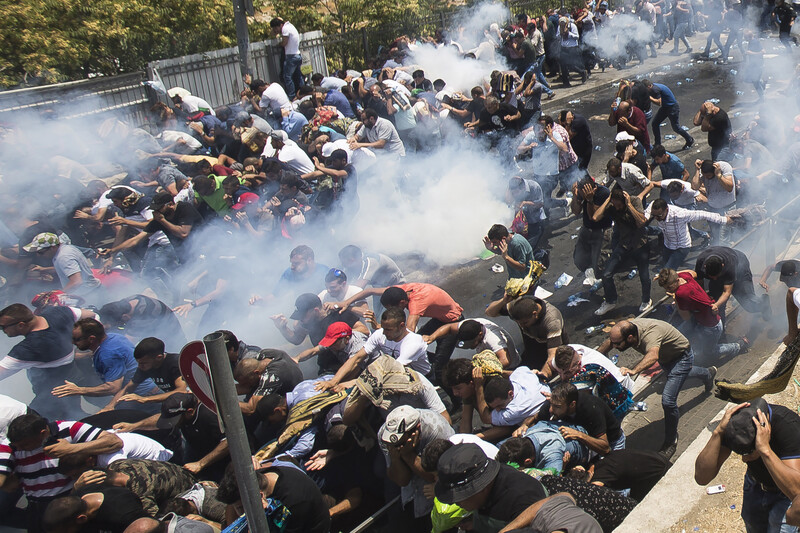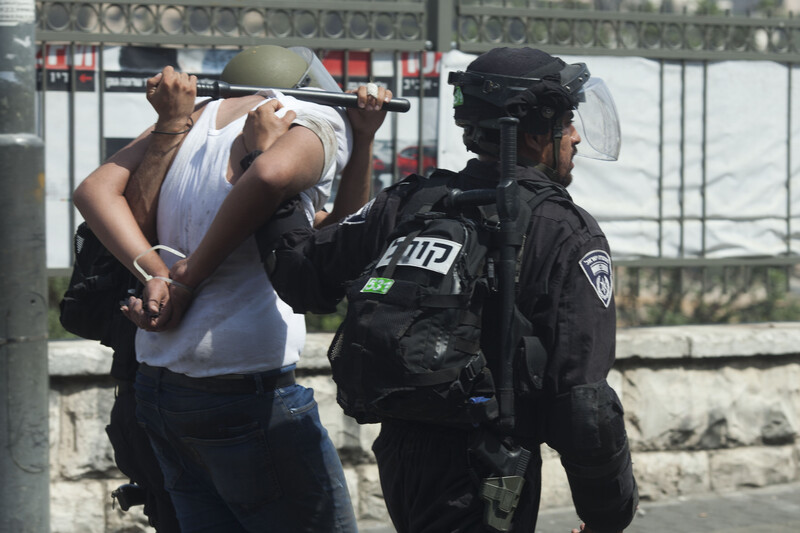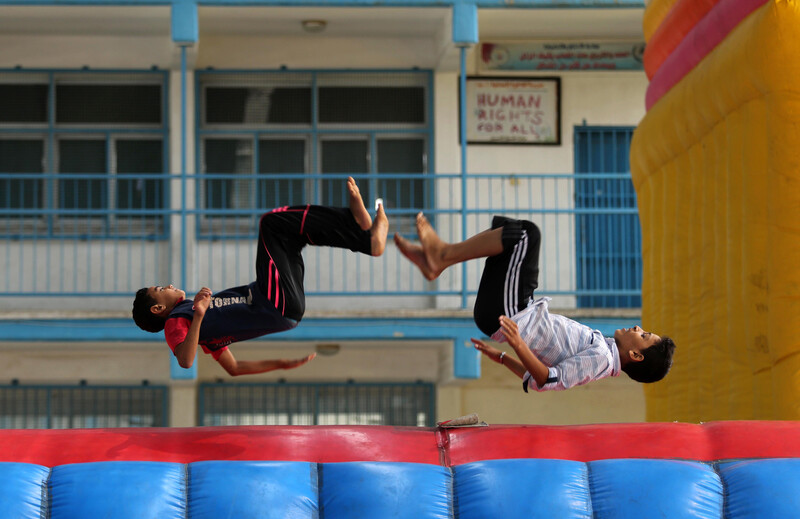 Tags