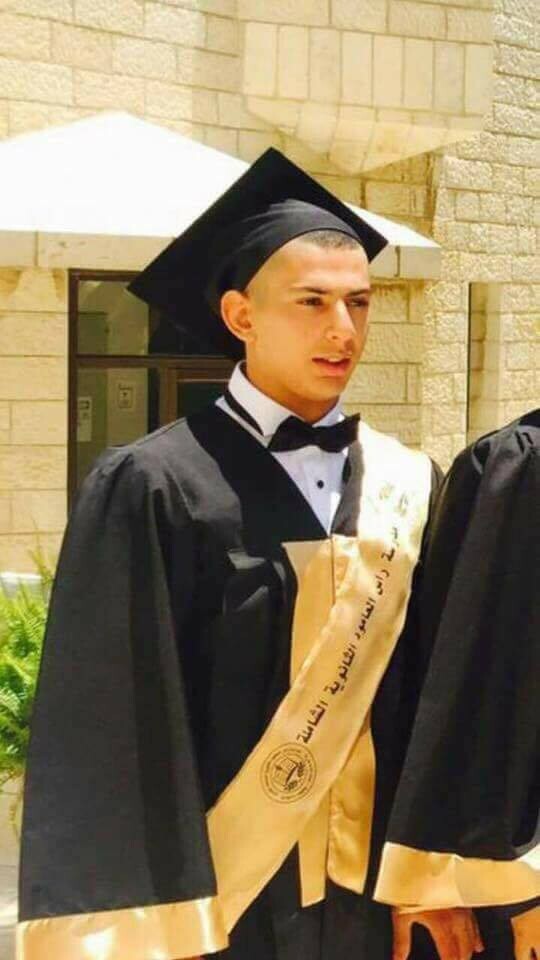 Three Palestinians were killed and hundreds more wounded on Friday as thousands protested across the occupied West Bank and Gaza Strip over new Israeli measures infringing on Palestinian worship at al-Aqsa mosque in East Jerusalem.
Three settlers were fatally stabbed in a West Bank settlement later that night.
The bloodshed followed a week of civil disobedience in Jerusalem with worshippers performing prayers outside the gates to the al-Aqsa mosque compound.
Israel had ordered al-Aqsa closed following an armed operation outside the mosque compound last Friday that left the three alleged Palestinian attackers and two police officers dead.
The mosque compound was reopened on Sunday but only after Israel had unilaterally installed security cameras and metal detectors at the gates, sparking protest and international warnings against changing the delicate status quo at the site.
Israeli Prime Minister Benjamin Netanyahu's cabinet decided early Friday to leave the metal detectors in place, rebuffing dissent from Israel's domestic intelligence apparatus and the body that oversees its military occupation regime, both of which urged a solution that would allow Israel to back down while saving face.
Israeli police meanwhile prevented Palestinian men under the age of 50 from accessing the site on Friday.

Al-Aqsa, which Muslim tradition holds is the site from where the Prophet Muhammad ascended to Heaven during the Night Journey, is also a touchstone of Palestinian identity. Israeli provocations there have precipitated major episodes of violence in the past.

Unchecked assaults and incursions on al-Aqsa by government-backed extremist Israeli groups that seek to destroy the mosque and replace it with a Jewish temple sparked a wave of protest and violence in the autumn of 2015 that soon spread to other areas of historic Palestine, particularly the Hebron area of the West Bank.

Witnesses told media that Muhammad Mahmoud Sharaf, 18, was shot by a settler in the East Jerusalem neighborhood of Ras al-Amoud on Friday. Sharaf, who was shot in the neck, was reportedly from the Silwan neighborhood of Jerusalem.

The Ma'an News Agency, a Palestinian outlet, reported that Sharaf was quickly buried in an effort to prevent Israeli forces from confiscating his body.

Israel frequently confiscates the bodies of Palestinians slain by its forces as a means of collective punishment with the stated intention of discouraging funerals that turn into mass protests, withholding the bodies sometimes for months.

A video uploaded to social media shows Sharaf's funeral:

Photos and videos uploaded to social media are said to show an armed settler shooting at protesters in Ras al-Amoud: Unconfirmed reports state that the armed man is a security guard at the Maaleh Hazeitim settlement in occupied East Jerusalem.
A second Palestinian youth, Muhammad Abu Ghanam, 20, was fatally wounded by Israeli police in the al-Tur neighborhood of East Jerusalem later that day.

Video shows Palestinians smuggling Abu Ghanam's body out of al-Makassed hospital, where he succumbed to his injuries, before his remains could be confiscated by Israeli forces:

Israeli forces had raided the hospital "looking to detain Palestinians who were injured during the clashes," according to the Ma'an News Agency.

Video shows a chaotic scene in al-Makassed as Israeli soldiers raid it:

Abu Ghanam was hastily buried: Israeli forces reportedly fired tear gas towards the cemetery during Abu Ghanam's burial: Ma'an reported that Abu Ghanam was a student at Birzeit University.
A third Palestinian youth, Muhammad Mahmoud Khalaf, 17, was shot in the chest and killed by Israeli forces in the village of Abu Dis near Jerusalem on Friday.
Khalaf was buried in Abu Dis.
The Democratic Front for the Liberation of Palestine, a leftist faction, stated that Khalaf was affiliated with the group and had recently passed his secondary school matriculation exams.
Three Israelis were killed and one more critically injured in a stabbing attack in the Halamish settlement near the West Bank city of Ramallah late Friday night.
The suspected Palestinian assailant from the nearby village of al-Kobar was reportedly shot but not killed. Israeli media identified him as Omar al-Abed, 19. Al-Abed published a manifesto on social media stating that he was motivated by the developments at al-Aqsa mosque.
Hundreds of Palestinians injured
The Palestine Red Crescent society told media that approximately 400 Palestinians were injured by Israeli forces across the West Bank, including East Jerusalem, on Friday. The majority were injured by tear gas inhalation, while around 100 were wounded by live fire and rubber-coated steel bullets.

At least six protesters were wounded by live fire and another four injured by rubber-coated steel bullets in Hebron, according to the Red Crescent.

A video from Hebron appears to show a protester being shot in the back as he was running away from Israeli forces:

Ma'an stated that Israeli soldiers raided a hospital in Hebron to detain injured Palestinians, "reportedly preventing medical staff from exiting the premises."

Medical sources told Ma'an that soldiers "fired tear gas and sound bombs inside the hospital."

Video shows Israeli soldiers firing on a crowd outside the hospital, injuring a doctor and a journalist:

Twenty Palestinians were reported to have been injured by tear gas inhalation during protests across the Gaza Strip.

The health ministry in Gaza said that two ambulances were damaged when soldiers fired tear gas directly at the vehicles.

A Palestinian was reportedly shot in the head near the boundary with Israel in the central Gaza Strip.
By the end of the night on Friday, areas of Jerusalem near al-Aqsa mosque where protesters were still gathered had plunged into darkness as electricity was cut:

A video published by Al Jazeera shows a rifle-wielding Israeli soldier kicking a Palestinian man in the back while he was praying on a street outside Jerusalem's Old City earlier in the day: Worshippers held Friday prayers in the streets of Jerusalem in a mass protest of Israeli measures at al-Aqsa: More than 25 Palestinians were arrested by Israeli forces on Friday.

Undercover Israeli soldiers dressed as Palestinian civilians arrested protesters in the Jerusalem neighborhood of Wadi al-Joz:
Six Palestinians killed this week
Six Palestinians have been killed so far this week, including those slain on Friday.

On Thursday, a Palestinian man was shot dead in the village of Tuqu near the West Bank city of Bethlehem.

The Israeli military claimed that Muhammad Hussein Ahmad Tnouh, 26, had attempting to stab soldiers when he was killed. No Israelis were injured during the incident.

Eyewitnesses told Ma'an that Tnouh was also run over by an Israeli military vehicle. Israeli forces reportedly prevented bystanders and Palestinian medics from approaching Tnouh.

Video from the scene shows Tnouh's body on the ground, covered by a white sheet, as Israeli forces fire crowd control weapons at Palestinians who had attempted to approach:

Tnouh is the third resident of the village to be killed by Israeli forces so far this year.

Muhammad Ibrahim Jibril, 24, was shot dead earlier this month during what Israel claims was a vehicular attack against soldiers.

In January, soldiers in Tuqu were shown on video dragging a gravely injured Qusay al-Amour, 17, across the ground for several meters, his head repeatedly hitting the ground. Al-Amour died of his injuries.

On Wednesday, soldiers shot and killed Rafaat Nathmi Shukri Hirbawi, 29, at the Beit Einoun junction near the West Bank city of Hebron. The army claimed that Hirbawi was attempting to carry out a car-ramming attack when he was killed.

Witnesses told Ma'an that soldiers denied a Palestinian ambulance access to the wounded man.

Two soldiers were lightly wounded in the incident, an army spokesperson said.

A Palestinian man was killed during a raid near the West Bank city of Ramallah on Sunday. Israeli police claimed that the slain man, Ammar Ahmad Khalil, 34, was suspected to have shot at Israeli vehicles the previous day.

A police spokesperson told media that Khalil pointed a gun at Israeli forces during the raid, prompting them to shoot him. No Israeli soldiers were injured during the incident.

Forty-nine Palestinians have been killed by Israeli forces and armed civilians so far this year, 13 during the month of July alone. Thirteen Israelis and a British national were killed by Palestinians in 2017.
Tags