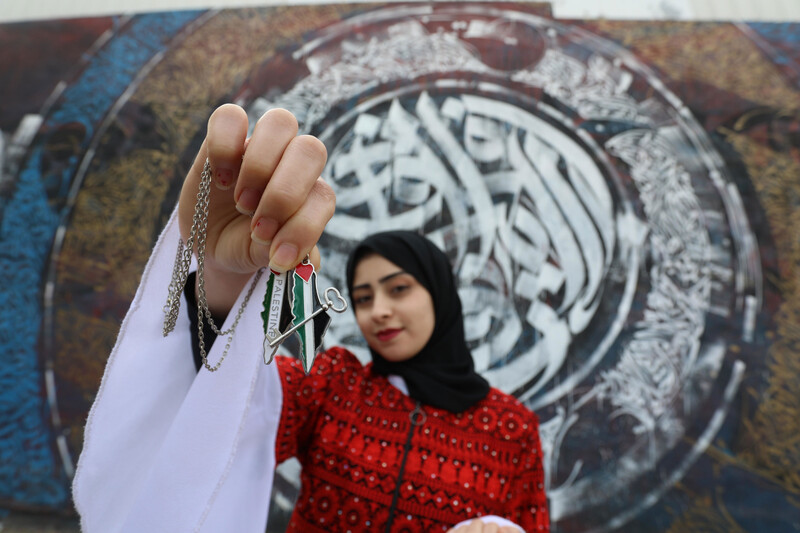 The year 2021 brought Palestinians closer to liberation than ever before, though at a great cost.
Seven Palestinians were killed by Israeli police, soldiers and private guards in the West Bank, including East Jerusalem, during December.
Muhammad Salima, 25, was shot by paramilitary Border Police while lying injured on the ground after allegedly stabbing an Israeli civilian near the Damascus Gate to Jerusalem's Old City on 4 December.
As observed by the Palestinian human rights group Al-Haq, the injured Israeli sustained a "visible, but superficial neck wound."
The deadly encounter was recorded on video by eyewitnesses, generating condemnation from the UN Human Rights Office in Palestine while the Border Police officers who killed Salima were praised as heroes by Israel's top leaders.
Israeli authorities closed their investigation into Salima's killing after only five days.
Al-Haq has called on the International Criminal Court to investigate Salima's death as an extrajudicial killing.
Child killed at checkpoint
Two days later, a private guard shot and killed Muhammad Nidal Younis Mousa, 15, at Jabara checkpoint near Tulkarm after he allegedly rammed guards with a car.
A video clip recorded by an eyewitness and uploaded to Facebook depicts guards firing towards a motionless vehicle that had apparently crashed into a checkpoint inspection booth.
The guards are shown standing some two meters from the crashed vehicle when a single shot is fired.
Muhammad was the 15th Palestinian child shot and killed by Israeli forces or civilians in the West Bank since the beginning of 2021, according to Defense for Children International-Palestine.
The rights group said that 2021 was the deadliest for Palestinian children since 2014 with 86 boys and girls killed in the West Bank and Gaza, the majority during Israel's 11-day assault on the Strip in May.
Sixty children were among the some 250 Palestinians killed during the May offensive. An additional seven children were killed by rockets fired by Palestinians that fell inside Gaza.
Defense for Children International-Palestine said it was unable to determine the party responsible for the death of 8-year-old Obaida al-Dahdouh. The boy was killed on 9 June by unexploded ordnance that he found on agricultural land near his home in Gaza City.
Beita protester killed
Nine Palestinians have been killed in the northern West Bank villages of Beita and Beit Dajan since regular protests against a new settlement outpost began in May.
Jamil Abu Ayyash, 31, died after he was shot in the head by Israeli troops during a protest in Beita on 10 December.
More than 5,700 Palestinians have been injured during the protests since May, "including 218 by live ammunition, 1,083 by rubber bullets and 4,341 others who required medical treatment for inhaling tear gas," according to the UN monitoring group OCHA.
Two days after killing Abu Ayyash, Israeli troops fatally shot Jamil Kayyal, 31, in the West Bank city of Nablus while Palestinians attempted to repel occupation forces who were carrying out an arrest raid.
Israeli authorities claimed that troops fired on Kayyal after he threw "explosives" at the raiding soldiers.
On 21 December, Israeli forces shot Abd al-Aziz Hikmat Mousa, 22, and left him to die in a flaming vehicle at a checkpoint near Mevo Dotan settlement in the northern West Bank.
Troops claimed that they opened fire at Mousa after he attempted to break through the checkpoint.
As in countless other cases in which an alleged Palestinian assailant was shot dead and no Israelis were seriously wounded, the shooting may amount to an extrajudicial execution.
The following day, Israeli soldiers shot and killed Muhammad Issa Abbas, 26, during a raid on al-Bireh near Ramallah, the seat of the Palestinian Authority in the central West Bank.
The military claimed that Abbas fired on troops from a vehicle, causing no injuries, before he was shot.
Father killed in alleged attack
The final Palestinian killed by Israeli occupation forces in 2021 was Amir Atef Rayan, 36, shot near Ariel settlement on New Year's Eve.
The military claimed that Rayan attempted a stabbing attack at a bus stop where soldiers and civilians were present.
According to the military's narrative, Rayan got out of a vehicle and sprinted towards a bus stop but was shot by troops before he could reach anyone.
The Israeli military tweeted a photo of a soldier holding a knife that it claimed Rayan was carrying.
However, a friend of Rayan disputed the military's claim, saying that the man worked in Israel to support his young family and that his wife is expecting their fifth child.
Around 330 Palestinians were killed by Israeli troops, police and settlers in the West Bank and Gaza Strip during 2021, according to tracking by The Electronic Intifada.
Israeli settler killed
Fourteen Israelis were killed by Palestinians in the context of the occupation during the same period, most as a result of rocket fire from Gaza during the 11-day escalation in May.
Among them were two Palestinian citizens of Israel, 16-year-old Nadine Awad and her father Khalil, who live in a village not recognized by the government and which lacks bomb shelters, which are provided to Jewish communities.
Three foreign nationals were also among the 13 people killed in Israel during the May war.
Three Israelis were killed in the West Bank during the year, including Yehuda Dimentman, a settler who was shot while leaving Homesh, a settlement outpost in the northern West Bank, on 16 December.
Also in December, an Israeli driver hit Ghadeer Masalmah, 70, with his car and left the woman without rendering aid near Ramallah on 24 December.
The Israeli who hit the elderly Palestinian woman drove to Shiloh settlement "while reporting the incident to police," according to Israeli media.
Meanwhile, in Lebanon, three Hamas members were killed and others injured in a shooting in Burj al-Shamali refugee camp in the south of the country on 12 December. Hamas blamed forces loyal to the Palestinian Authority for the attack.
The shootings occurred during the funeral of a Hamas supporter killed in a blast two days earlier.
A state news agency said that the explosion took place at a Hamas weapons depot in the camp. Hamas stated that it was caused "by an electrical fault in a warehouse containing oxygen and gas cylinders for coronavirus patients, as well as detergents and disinfectants," the Reuters news agency reported.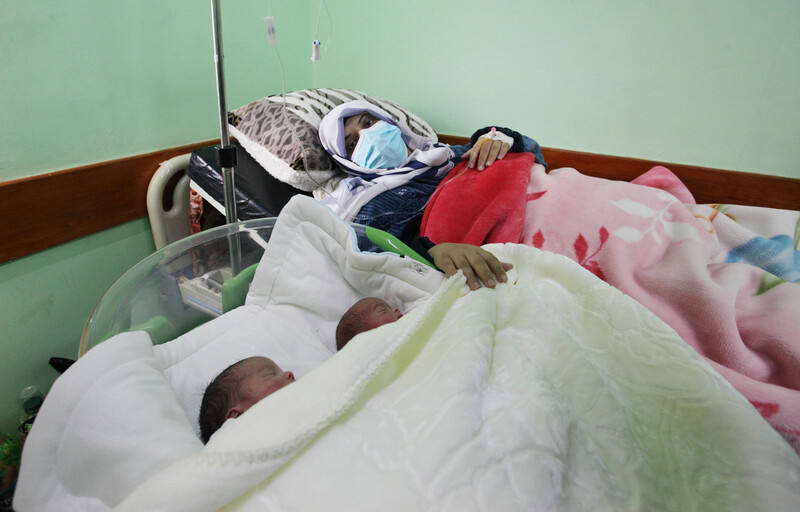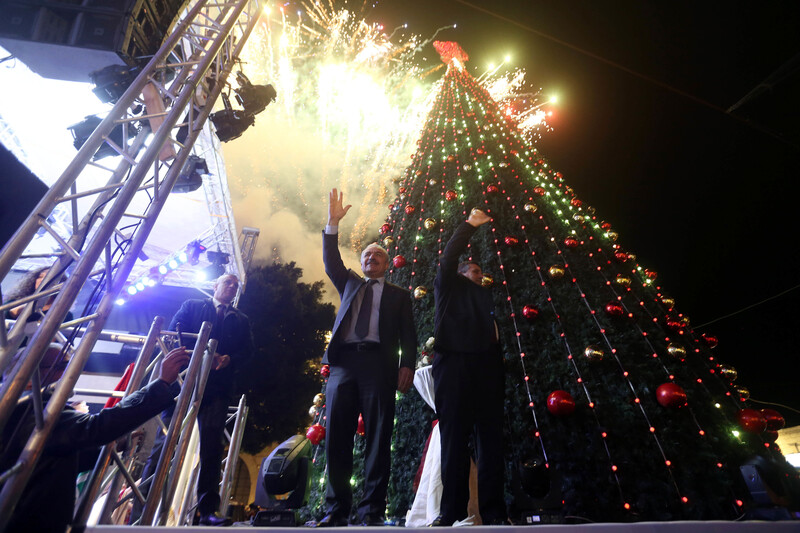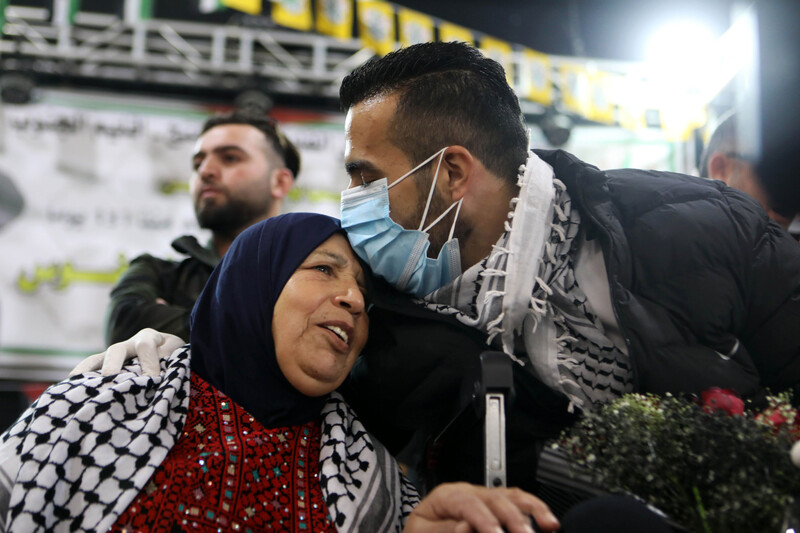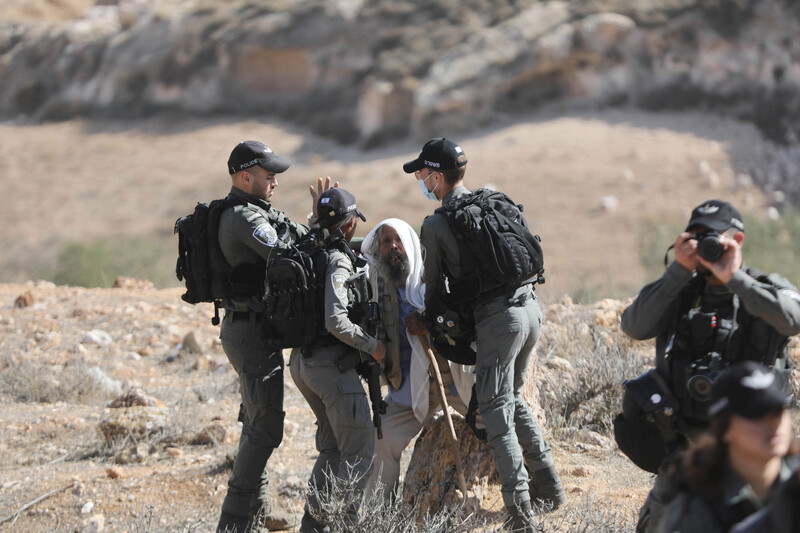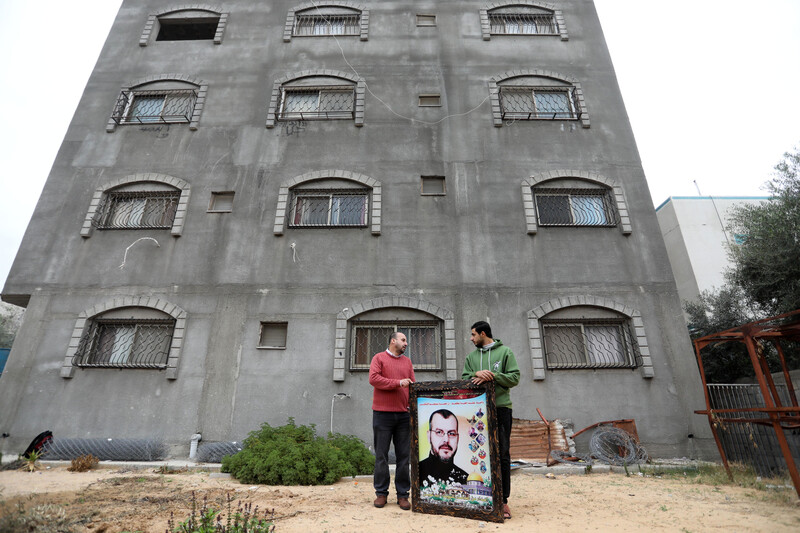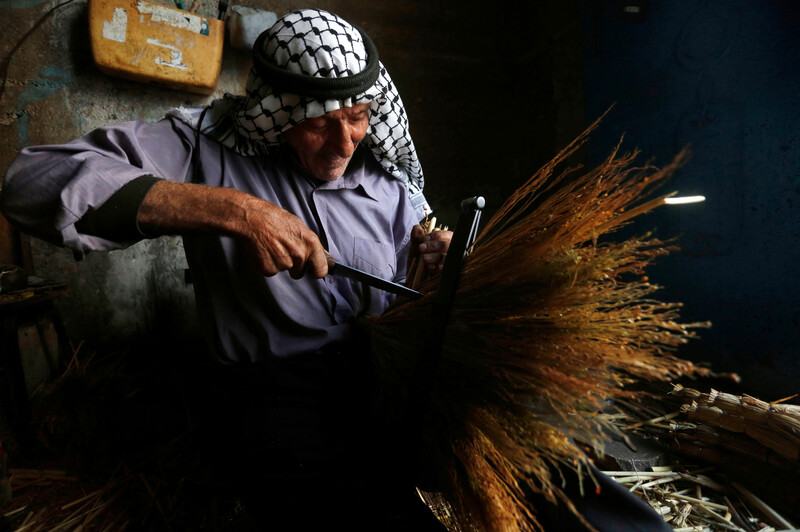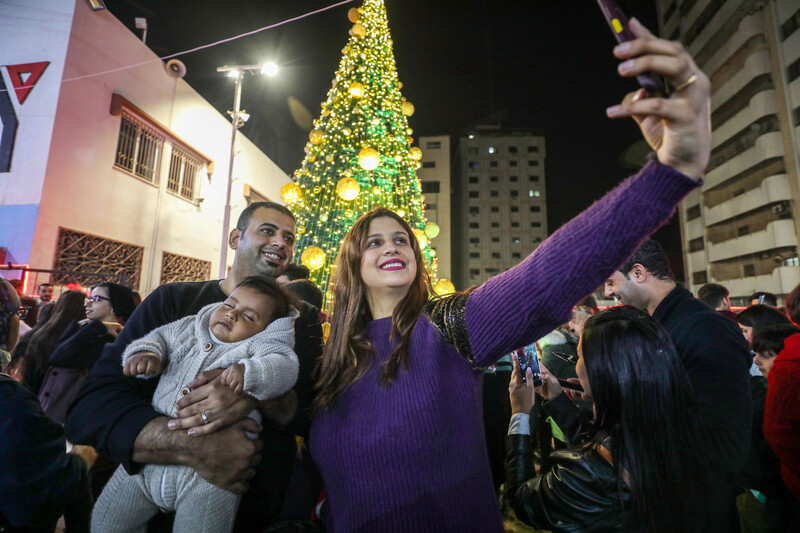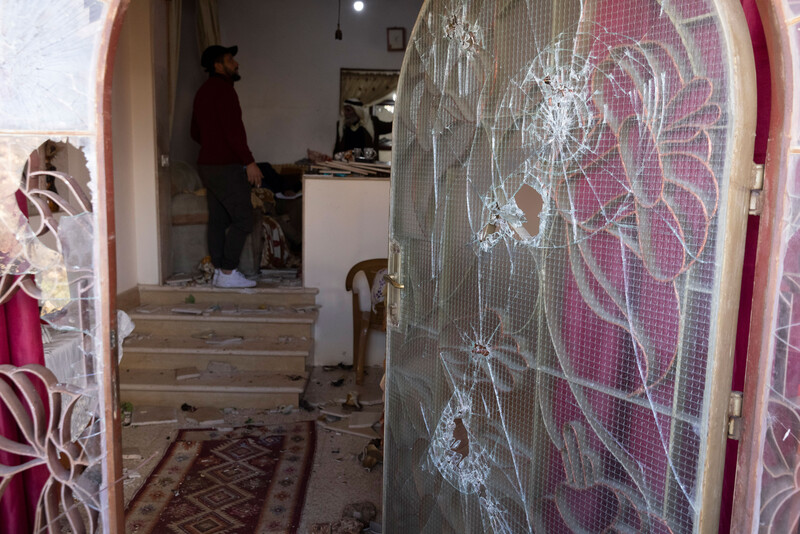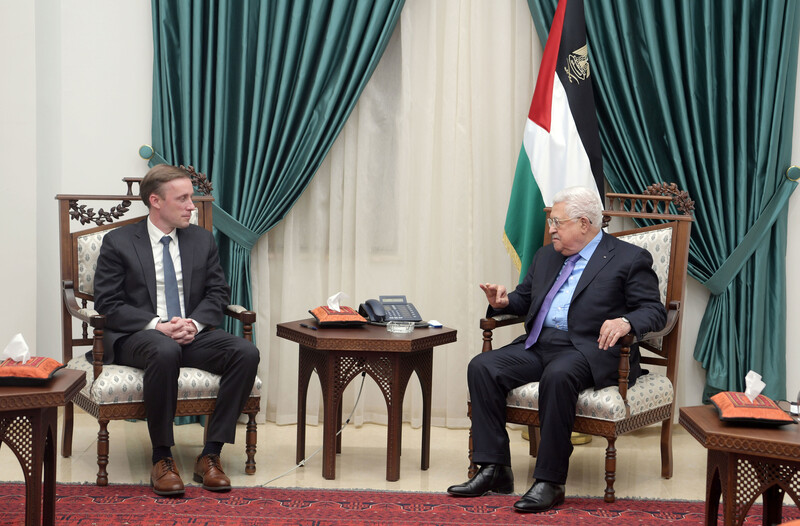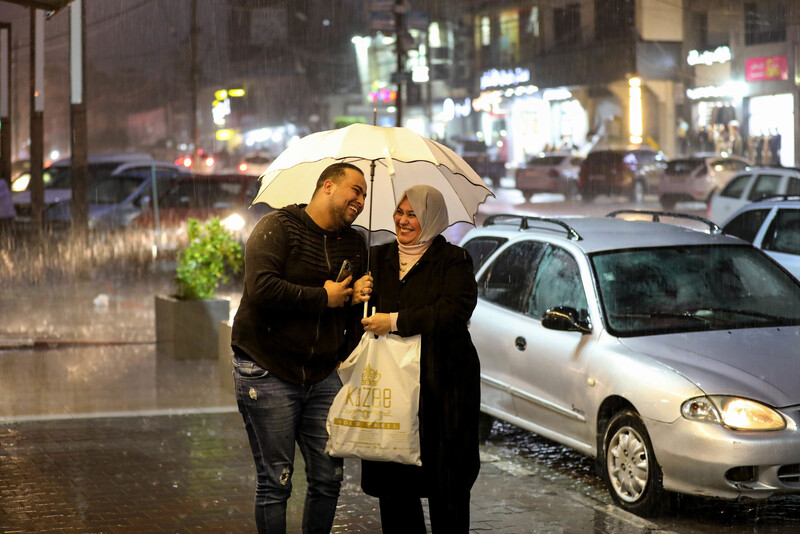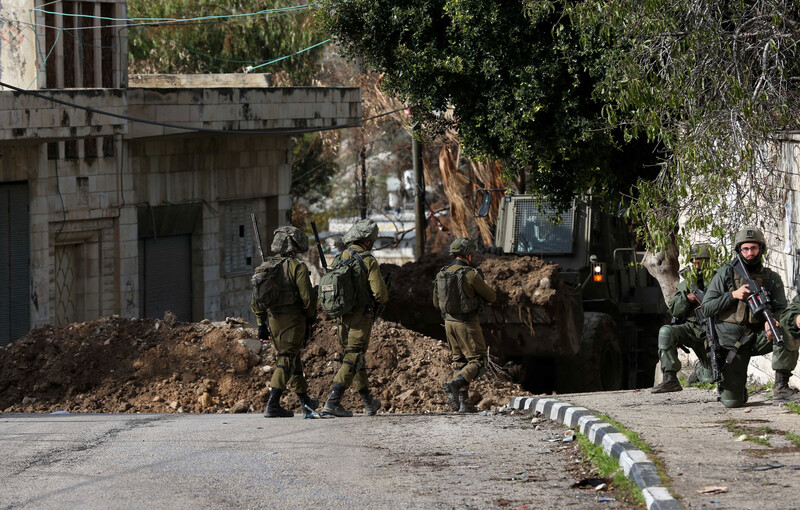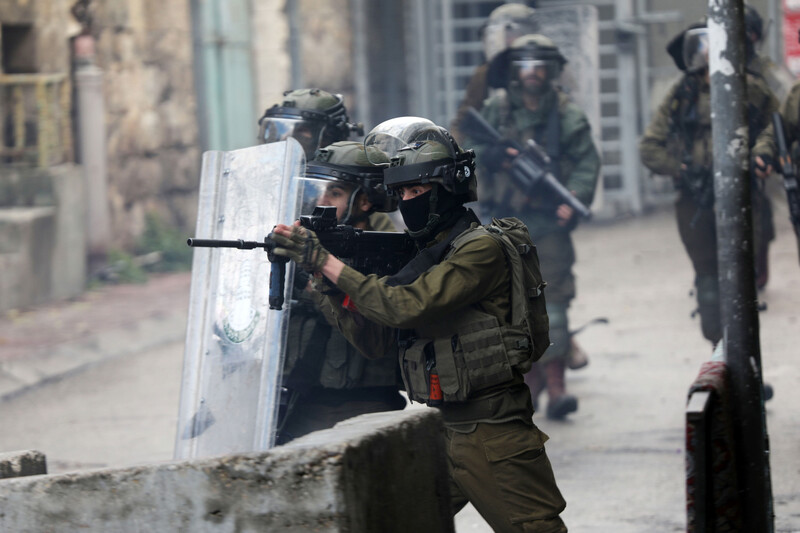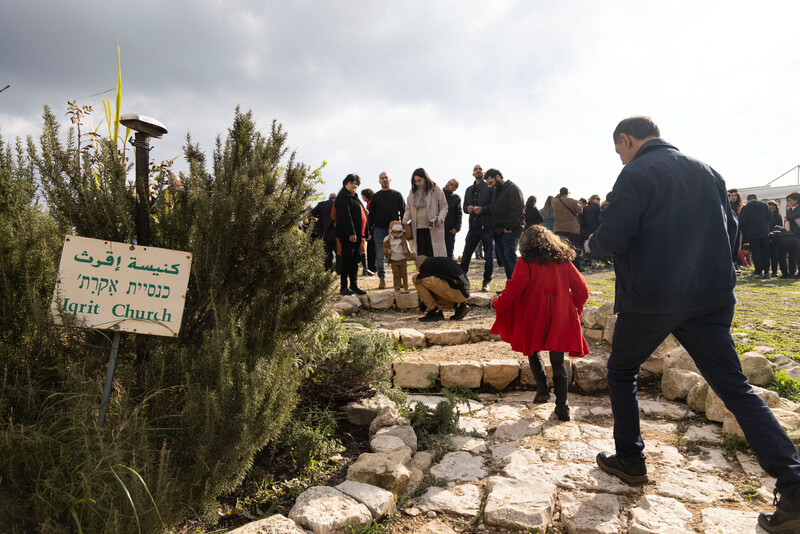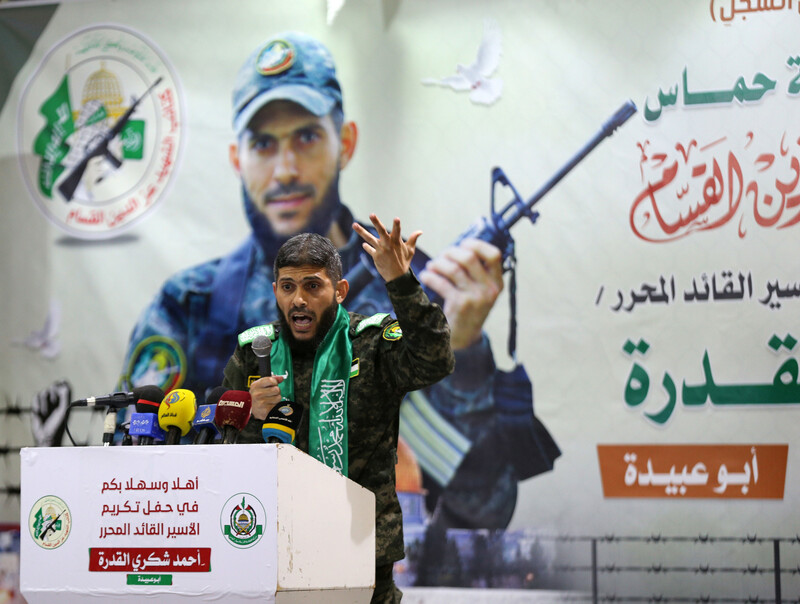 Tags