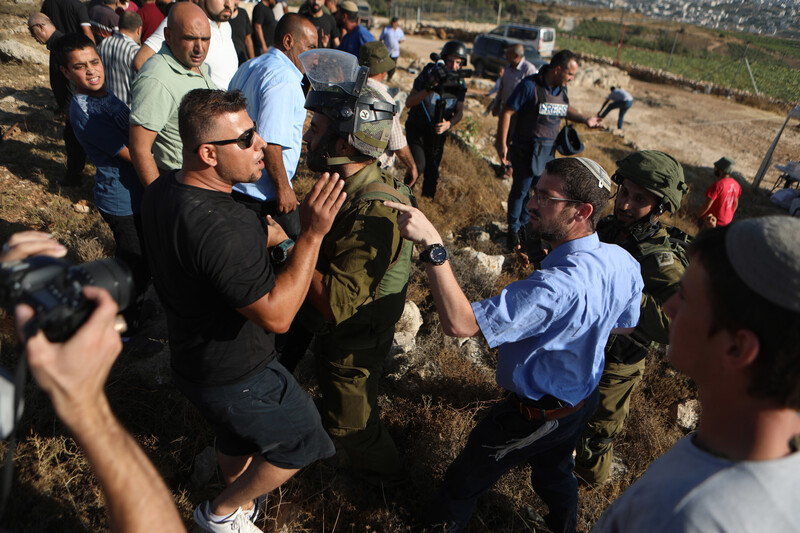 Israeli police, troops and armed civilians killed 20 Palestinians during August, seven of them children. That figure includes people who died of injuries sustained previously.
Palestinians killed five people in the context of the occupation during the same period, all but one of those fatalities occurring in the occupied West Bank.
On 1 August, Muhanad al-Mazraa, a 20-year-old from al-Eizariya, a Palestinian town near Jerusalem, opened fire outside a shopping mall in Maale Adumim settlement, injuring six people before he was shot and killed by an off-duty police officer.
That same day, Israeli soldiers shot and killed Muhammad Farid Shawqi al-Zaarir, 15, near a bus station on Route 60, near the settlement outpost Mitzpe Eshtamoa, near the southern West Bank city of Hebron.
The Israeli military claimed that the teen attempted to stab two soldiers before he was shot dead. Israel is withholding his body as part of its policy, approved by its high court, of refusing to transfer the corpses of Palestinian slain in the course of what Israel says were attacks.
On 4 August, an Israeli soldier fired from inside an armored vehicle and shot Mahmoud Abu Saan, 17, from a distance of 50 meters during confrontations between Palestinians and occupation troops in Tulkarm refugee camp.
After the boy fell to the ground, screaming, the same armored vehicle approached him and Mahmoud was shot in the head from a distance of 10 feet, according to Defense for Children International-Palestine. The human rights group said that the boy's death is an "extrajudicial killing and a flagrant display of the impunity enjoyed by Israeli forces."
Another Palestinian teen, Qusai Jamal Muhammad Mutan, 19, was shot and killed by settlers in Burqa village near Ramallah, the seat of the Palestinian Authority in the West Bank, that same day.
Mutan was killed while settlers raided the village, throwing stones and opening fire indiscriminately, a Palestinian witness told the Tel Aviv daily Haaretz.
Mutan, who was uninvolved, was killed as Palestinians attempted to repel the violent settlers. One of the suspected shooters is Elisha Yered, a far-right activist who previously worked as a spokesperson for a lawmaker in Israeli national security minister Itamar Ben-Gvir's Jewish Power party.
Ben-Gvir praised the settlers suspected of involvement in killing Mutan as heroes.
The following day, on 5 August, Kamel Mahmoud Abu Baker, from Rummanah near Jenin in the northern West Bank, was shot dead by a police officer in Tel Aviv after opening fire and killing another officer.
Three Palestinians, including a child, were killed by the Israeli military in Arraba, near Jenin, on 6 August, possibly in revenge for the shooting operation in Tel Aviv the previous day.
The trio were driving along a road in Jenin when they were intercepted by Israeli forces driving vehicles with Palestinian license plates who opened fire on their car.
When the troops retreated from the area, they towed away the vehicle with the three slain Palestinians inside. Israel is withholding their bodies.
Two of those killed were identified as Nayef Jihad Abu Sweiss, 27, and Khalil Nizar Abu Naaseh, 21. They were both from Jenin refugee camp and reportedly members of the Jenin Brigade, a group associated with the Quds Brigades, the military wing of the Islamic Jihad faction.
Also killed was a 16-year-old child, Bara Ahmad Fayez al-Qirm, according to Defense for Children International-Palestine.
Israel claimed that it had stopped a "terrorist cell" headed by Abu Sweiss from carrying out an attack.
Teen killed by settlement guard
The following day, on 7 August, Ramzi Fathi Abd al-Rahman Hamed, 17, died at a Ramallah hospital as a result of injuries sustained when he was shot in the chest by an Israeli guard outside of Ofra settlement in the central West Bank on 2 August.
Ramzi was in a car with his friends near the entrance to Silwad, a Palestinian village, at around 1 am when he was fired on by the settlement guard, who was also in a car, according to Defense for Children International-Palestine.
"When the driver of the car Ramzi was in saw the Israeli settlement guard's car, he attempted to turn around," the rights group said. "The Israeli settlement guard then opened fire on the car."
On 10 August, Israeli troops shot and killed Amir Khalifa, 27, during a raid in Zawata, a village near the northern West Bank city of Nablus. Khalifa was said to be a member of the al-Aqsa Martyrs Brigades, an armed resistance group loosely associated with Fatah, the faction headed by Palestinian Authority leader Mahmoud Abbas.
The Israeli military said that troops had returned shots after coming under gunfire.
That same day, Israeli forces shot and killed Mahmoud Jarad, 23, during a raid in Tulkarm refugee camp in the northern West Bank. Another Palestinian was critically injured during the incursion.
Israeli troops killed two Palestinians – Muhammad Najm, 25, and Qusai Suleiman, 16 – during a raid in Aqbat Jabr refugee camp near the West Bank city of Jericho on 15 August.
Israel's defense ministry said that troops came under fire during the raid.
Defense for Children International-Palestine said that Qusai had arrived to the scene of confrontations with troops just after soldiers had shot Najm and while other Palestinians were attempting to evacuate Najm's body.
Qusai was some 20 meters away from Najm's body "when Israeli forces directed heavy gunfire toward the group," according to the children's rights watchdog.
"Then, Qusai's motorbike headlamp exposed the Israeli forces' position and Qusai was targeted with live fire," Defense for Children International-Palestine added.
Eleven Palestinians have been killed in Aqbat Jabr camp since the beginning of the year, according to the official Palestinian news agency WAFA.
The camp has been subjected to regular Israeli raids and comprehensive movement restrictions after the emergence of a new armed resistance group called the Aqbat Jabr Brigade.
On 17 August, Israeli forces shot and killed Mustafa al-Kastouni, 32, during a raid in Jenin. The mother of al-Kastouni, a resistance fighter, said that her son was unarmed at the time of the raid.
"According to her," Haaretz reported, al-Kastouni "shouted at the soldiers that he wanted to turn himself in, but she claimed they didn't listen to him." Al-Kastouni was shot in the head, chest and stomach.
A 36-year-old clinic worker who was on her way to work was hit and seriously injured by gunfire during the raid.
The follwing day, Hamza Abu Sneineh, 30, died from injuries sustained during a police raid on the al-Aqsa mosque compound on 7 March 2021. Abu Sneineh was shot in the face with a rubber-coated bullet, causing multiple skull fractures. His health had deteriorated in the weeks preceding his death.
On 19 August, Muhammad Abu Asab, 19, died from injuries sustained when he was shot in the head by Israeli troops during a raid in Balata refugee camp on the outskirts of Nablus three days earlier.
The Israeli military said that during that raid, it destroyed an explosives lab and a cache of improvised bombs and neutralized explosives planted on the road to the camp. Soldiers returned fire toward gunmen during the raid, the military added.
Troops shoot man in back of head
On 21 August, Israeli forces were recorded on video shooting Amid al-Jaghoub, 33, in the back of his head, causing him critical injuries, during a daytime raid in Beita village near Nablus.
The video shows al-Jaghoub walking and then jogging to a group of people evacuating a wounded person when a soldier emerges from behind a corner and opens fire, causing al-Jaghoub to fall to the ground.
Al-Jaghoub, who in the video appears to be holding nothing in his hands and has his back turned to the soldier who shoots him, posed no conceivable danger to anyone.
"This guy was hit to be killed," intensive care specialist Dr. Sufwan Fayyad told the BBC. Doctors told the broadcaster that al-Jaghoub will likely be severely brain damaged if he survives his injuries.
Troops raided Beita after an Israeli man and his adult son were gunned down at a carwash in nearby Huwwara days earlier on 19 August.
Israel reportedly believes that the gunman, who fled the scene and has so far evaded occupation authorities' reach, is from Aqraba, a town near Nablus.
Later in the month, troops raided the alleged gunman's home and took measurements in preparation for its demolition in revenge for the killings.
Another Israeli was killed in a drive-by shooting while traveling in a car in the southern West Bank on 21 August. Batsheva Nigri, a woman in her forties, was killed and another adult in the car was seriously injured.
Two Palestinian brothers from Hebron, who Israel says carried out the shooting, were arrested the following day.
On 22 August, Israeli troops shot and killed Uthman Atef Muhammad Abu Khurj, 17, during a raid in al-Zababdeh village near Jenin. Uthman allegedly threw a Molotov cocktail toward soldiers and was shot in the skull and arm while running away, according to Defense for Children International-Palestine.
The rights group said that Uthman was detained for 10 days in January this year. During that time, "Uthman was interrogated, denied access to a lawyer, and transferred to al-Jalameh interrogation and detention center in northern Israel while handcuffed and blindfolded, where Israeli forces isolated him in solitary confinement for two days."
On 25 August, Izzedine Kanaan, a 20-year-old from Jaba village, died as a result of injuries sustained when he was shot in the head by Israeli troops while attempting to donate blood during a major incursion in nearby Jenin refugee camp in July.
Kanaan was the 13th Palestinian fatality resulting from the nearly three-days-long raid, during which an Israeli soldier was killed unintentionally by fellow troops.
On 30 August, an Israeli paramilitary Border Police officer shot Khaled Samer Fadel al-Zaanin, 14, at a light rail station in Jerusalem in what may amount to an extrajudicial execution.
According to Defense for Children International-Palestine, the boy "allegedly attempted to carry out a stabbing attack in a light rail station before he was knocked to the ground and disarmed by a bystander."
"An Israeli paramilitary Border Police officer reportedly shot and killed him as he lay on the ground," the human rights group added.
Video recorded from inside a light rail car appears to show the boy lying on the ground after he was shot in the side. In the video, he is shown alive, but lying on the ground and holding his hands in the air and presenting no conceivable threat, as an Israeli soldier stands over and aims a gun at him.
Another video appears to show the boy lying lifeless on the ground.
Additional videos show Israelis cheering as the slain child's body lays on the ground and is later evacuated from the scene. At least one person can be clearly heard shouting "death to the Arabs" in Hebrew.
"Israeli authorities confiscated [al-Zaanin's] body and are withholding it from his family," according to Defense for Children-International. Palestinian outlets reported that the boy was left to bleed to death without first aid being rendered.
Also on 30 August, a 21-year-old Palestinian man was shot and killed during confrontations that broke out on 30 August when Palestinian Authority security forces removed barriers at the northern entrance to Tulkarm refugee camp and searched vehicles exiting the camp.
Resistance activists had set up the barriers to prevent Israeli troops from raiding the camp.
Residents told media that the man who was killed was not affiliated with the Palestinian Authority or any armed groups.
The following day, on 31 August, an Israeli guard at a checkpoint shot and killed Daoud Abdelrazaq Dares, 41, after the Palestinian man struck and killed a group of Israeli troops, killing a Ukraine-born soldier, with a truck at another checkpoint minutes earlier.
Dares was a father of five who lived in Deir Ammar near Ramallah, according to Israeli and Palestinian news outlets.
At least 225 Palestinians were killed by Israeli forces and armed civilians so far this year, or died from previously sustained injuries, according to The Electronic Intifada's tracking.
Thirty-five people in Israel and Israelis in the occupied West Bank were killed by Palestinians in the context of the occupation during the same period.
Israeli occupation forces and settlers have killed at least 43 Palestinian children since the beginning of the year, according to The Electronic Intifada's tracking. This figure includes a boy in Gaza who died as a result of injuries sustained in an Israeli airstrike last year.
During August, Human Rights Watch called for an end to the "systematic impunity for unlawful lethal force" used by the Israeli military and paramilitary Border Police against Palestinian children.
The UN monitoring group OCHA said that the number of Palestinian fatalities in the West Bank so far in 2023 has already surpassed the total number of those killed in the territory in all of 2022. Last year "already saw the highest fatalities in the West Bank, including East Jerusalem, since 2005," OCHA added.
Also during August, OCHA said that it had documented 645 Israeli physical movement restrictions in the West Bank, representing an 8 percent rise since 2020.
"Restrictions on movement deepen humanitarian needs among Palestinians, undermining access to livelihoods and essential services such as health care and education, and have a noticeable psycho-social impact on communities," OCHA said.
Palestinian students begin new school year
More than 1.3 million Palestinian children began the school year in the West Bank and Gaza during August.
Lynn Hastings, the UN humanitarian coordinator in the West Bank and Gaza, noted that around 425 incidents negatively affecting some 50,000 Palestinian children and their education were recorded during the first half of the year.
This includes the Israeli military firing at schools and students, demolishing schools, settler harassment and delays at checkpoints. Israeli occupation forces have demolished three Palestinian schools during the past year, including a donor-funded school in the rural community of Ein Samiya in August.
Nearly 60 other schools are "currently under partial, full demolition or stop-work orders," according to Hastings.
Also during August, OCHA said that it had recorded a spike in settler violence against Palestinians and their property in 2023, with "Palestinian herding communities .. particularly vulnerable to these and other settlement activities," according to spokesperson Jens Laerke.
"This year and last, OCHA has documented the displacement of at least 399 people from settler violence, from seven Palestinian herding communities across the occupied Palestinian territory," Laerke added. "Three of these communities are now completely empty."
On 8 August, around 100 remaining residents of Ras al-Tin, a herding community in the central West Bank, dismantled their homes and evacuated. Residents cited "violence and intimidation by Israeli settlers and shrinking grazing land as the main reasons" for leaving, according to OCHA.
Meanwhile, none of the eight schools administered by UNRWA, the UN agency for Palestinian refugees, in Ein al-Hilweh refugee camp in southern Lebanon were available to students at the beginning of the school year.
Between 29 July and 3 August, violence between armed groups in the camp "left 13 people killed and over 60 injured," according to UNRWA.
"Thousands of civilians were forced to flee their homes that were damaged or destroyed," the agency added.
UNRWA's schools in the camp were looted and used as bases for the armed groups, preventing nearly 6,000 children from returning to the classroom.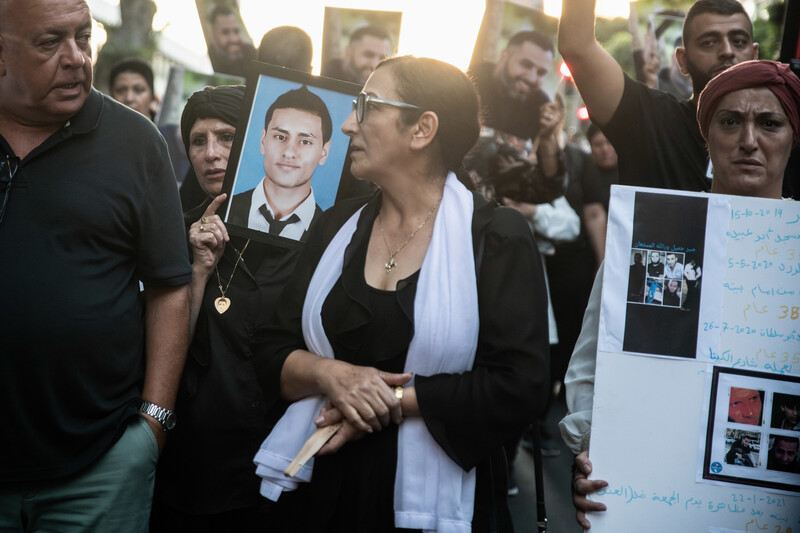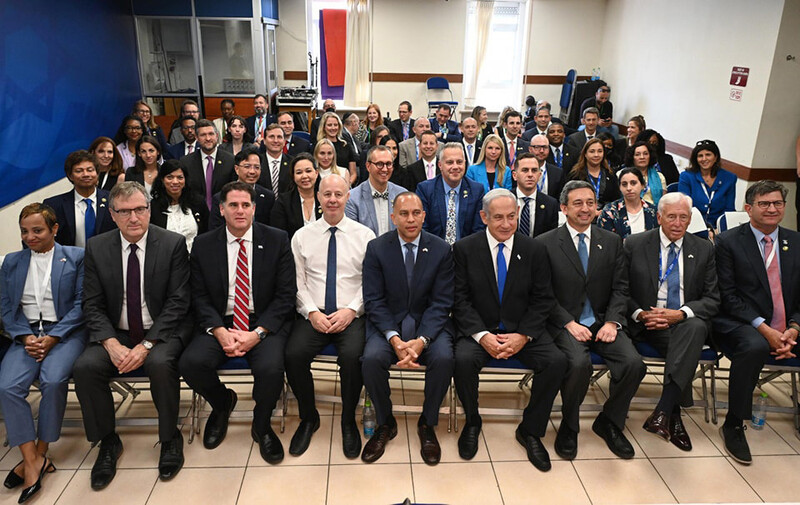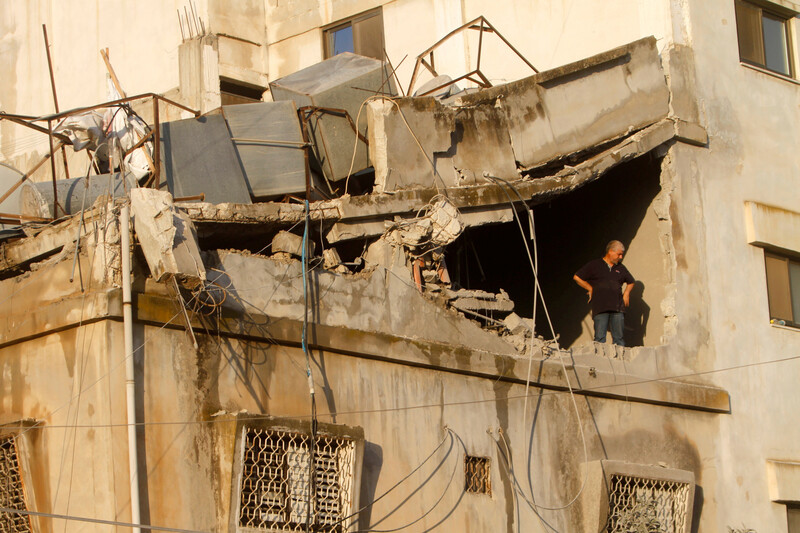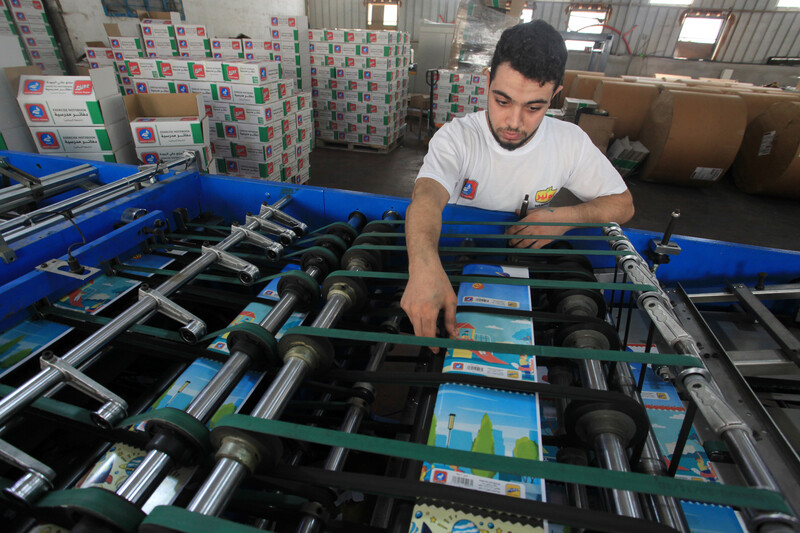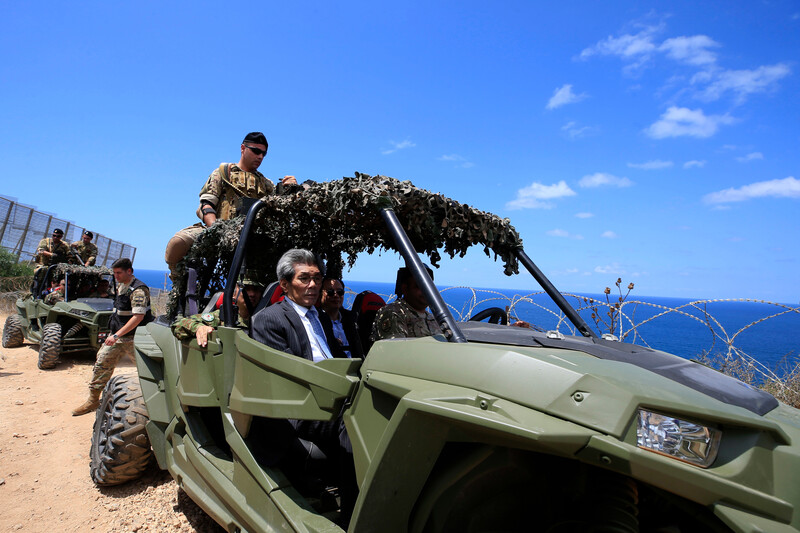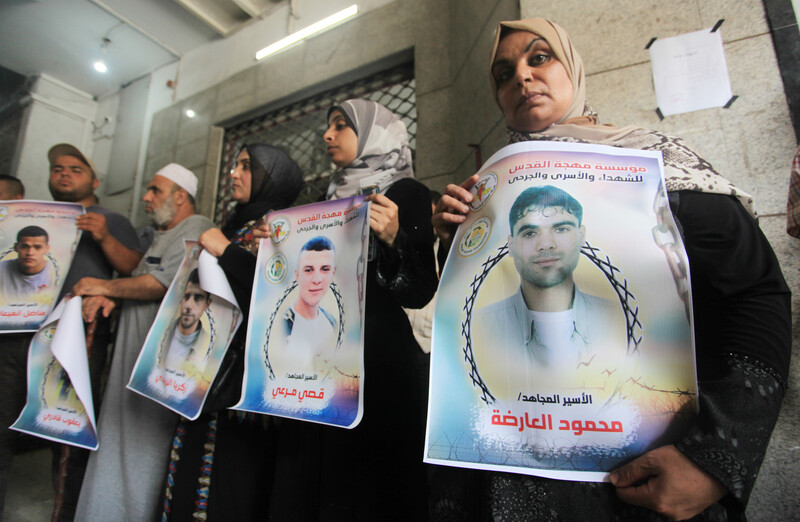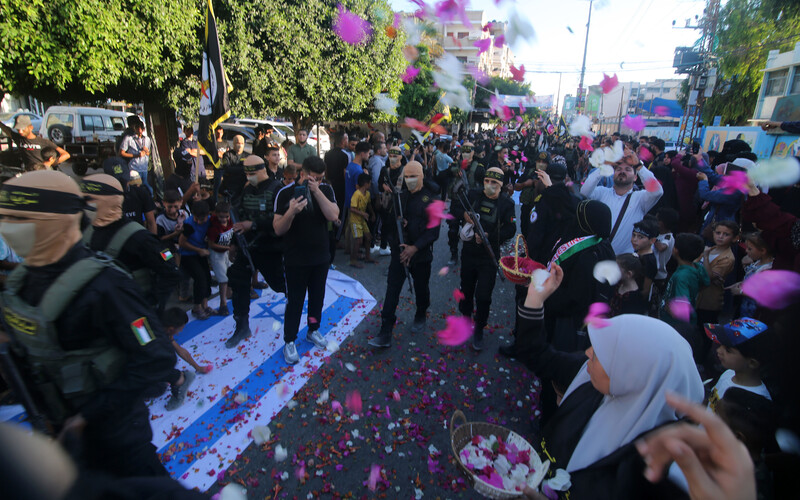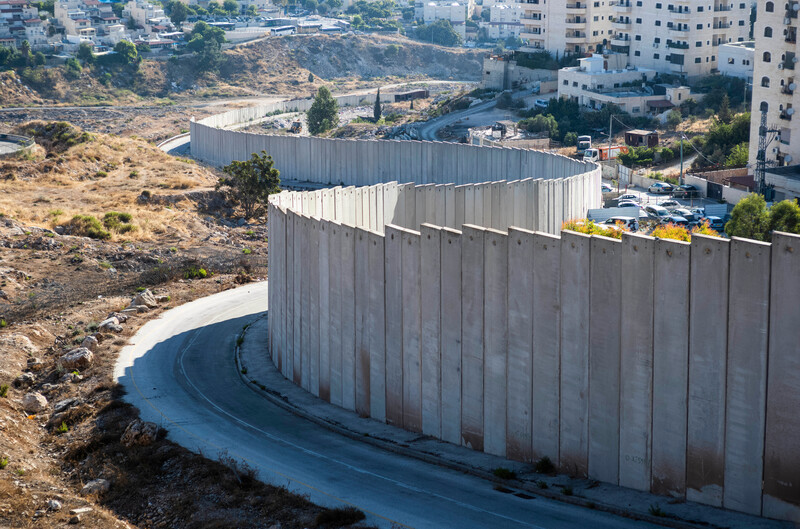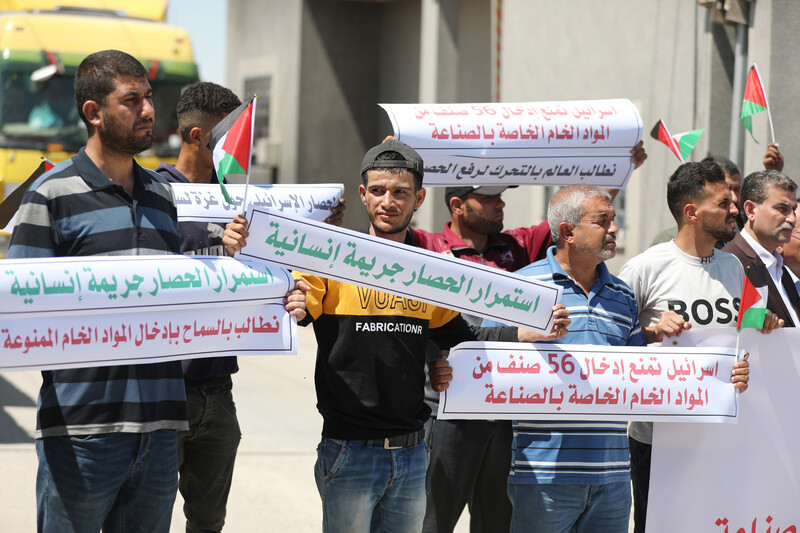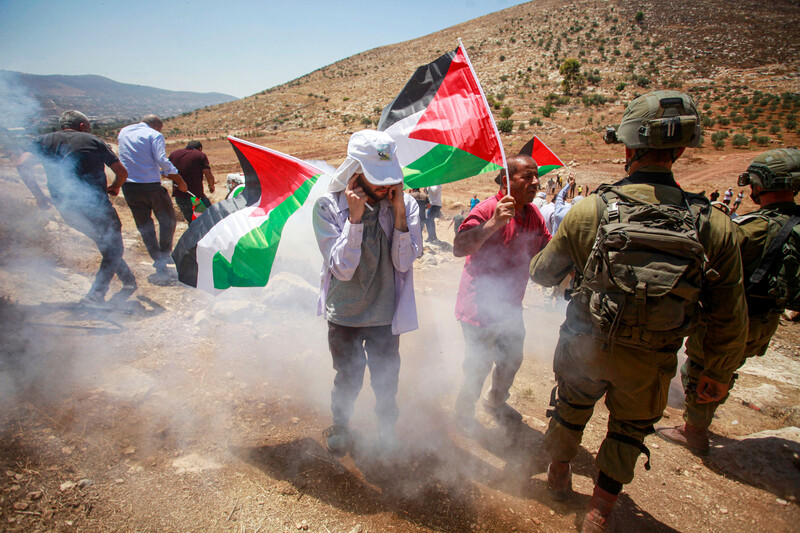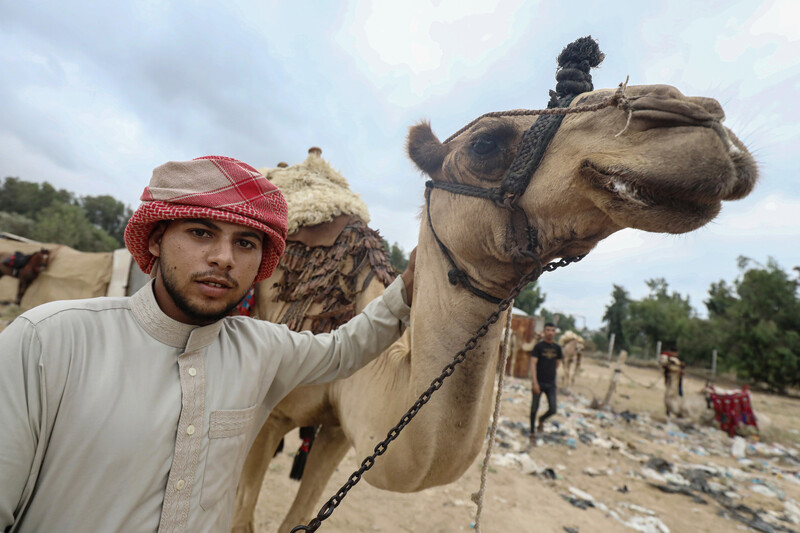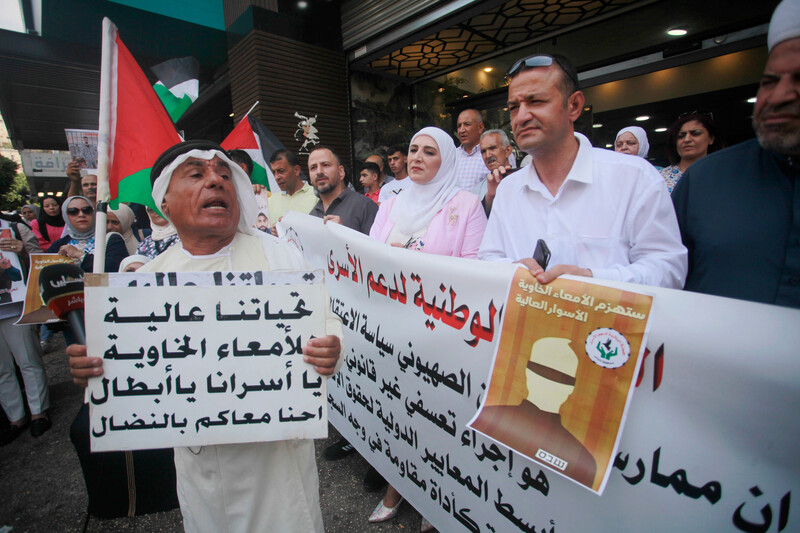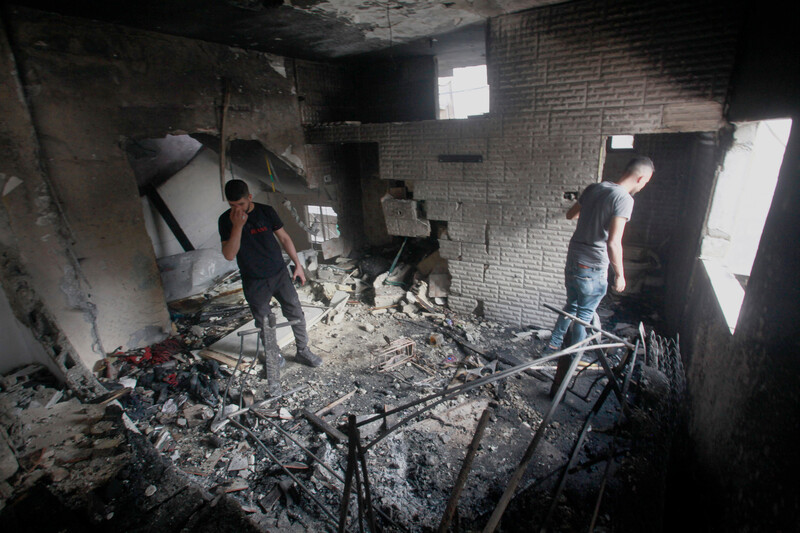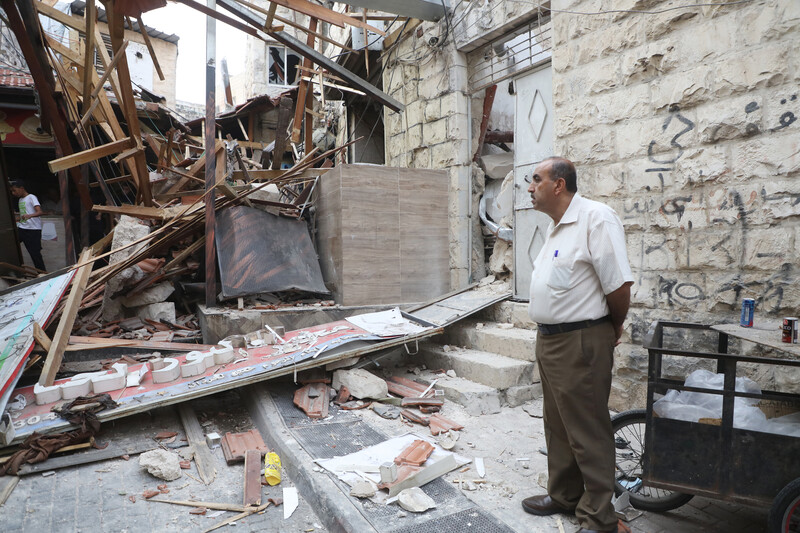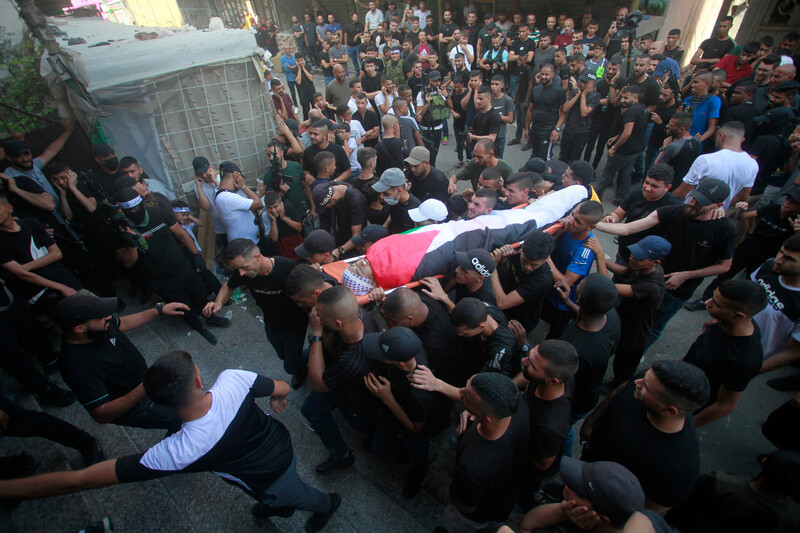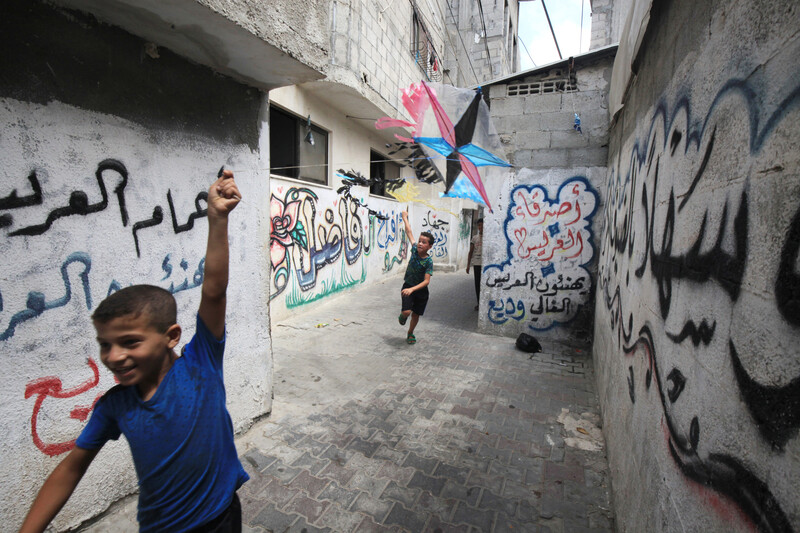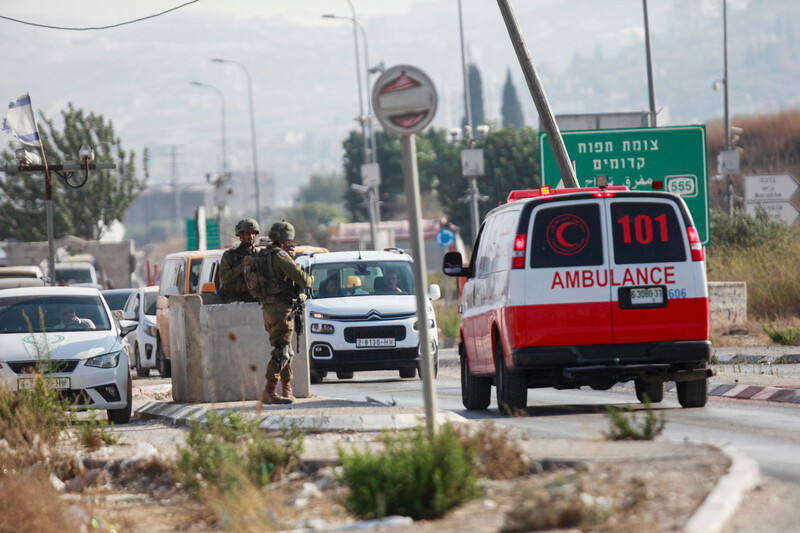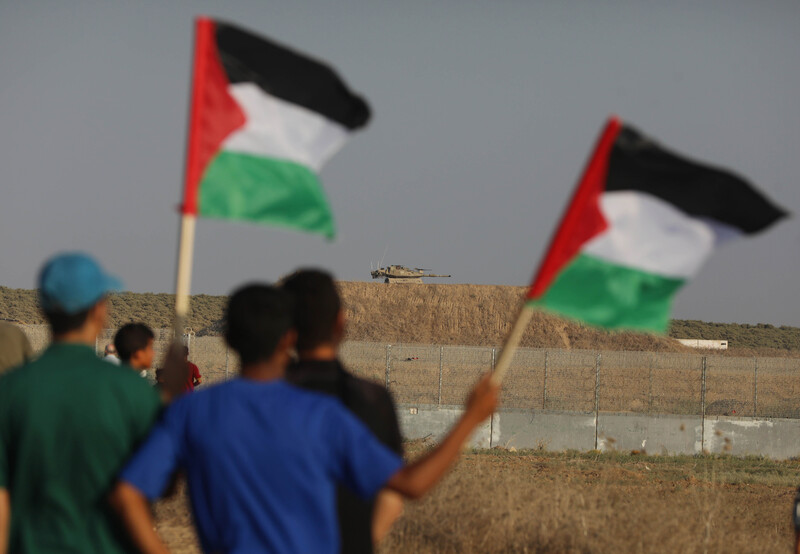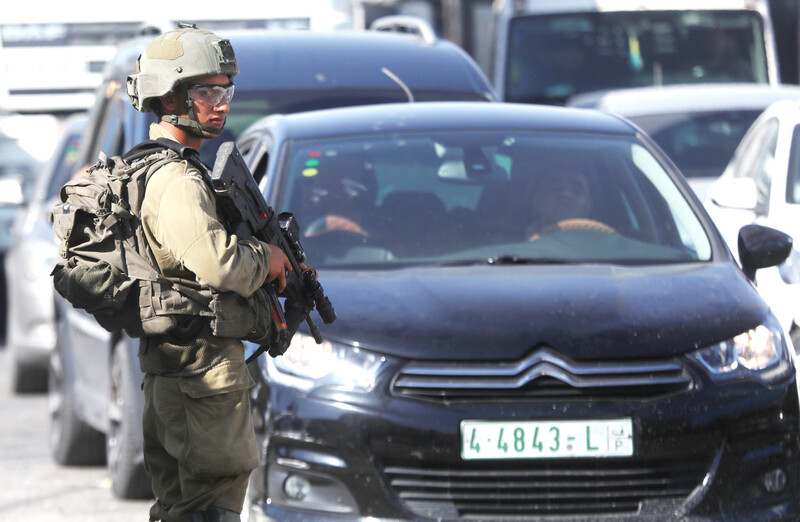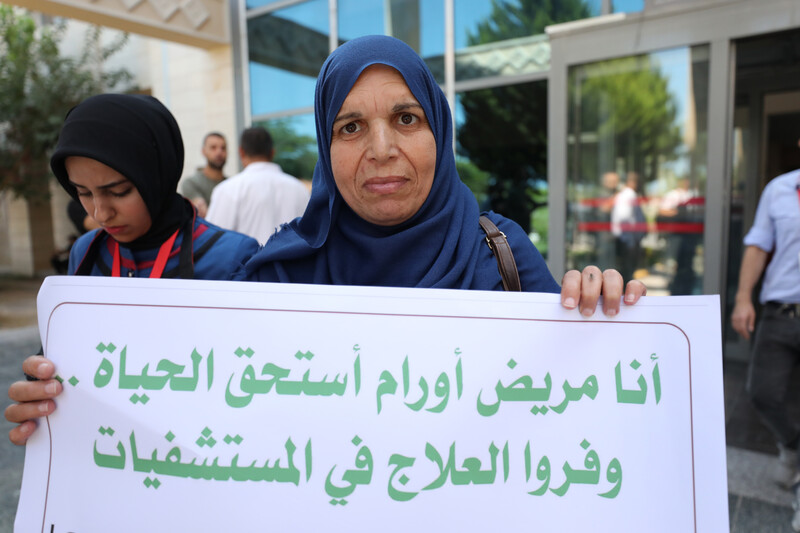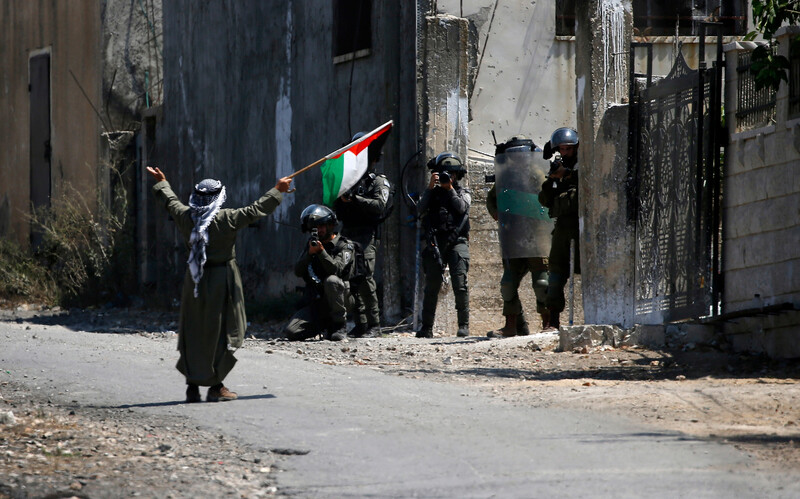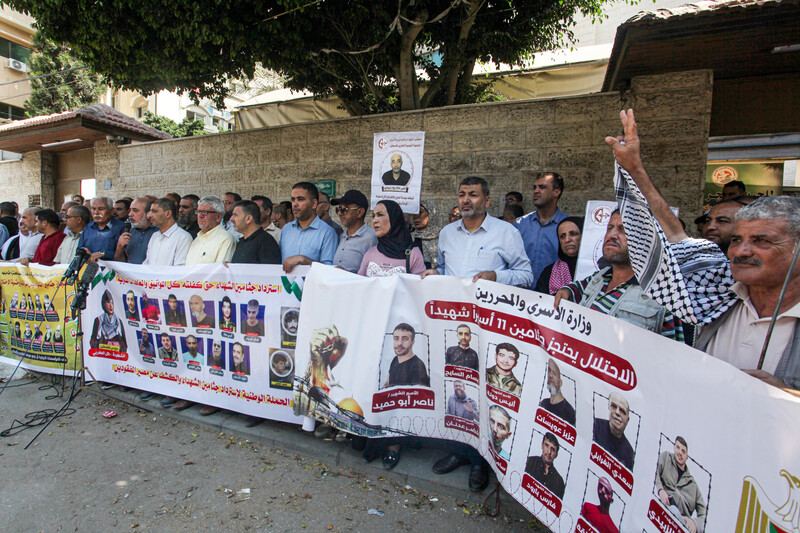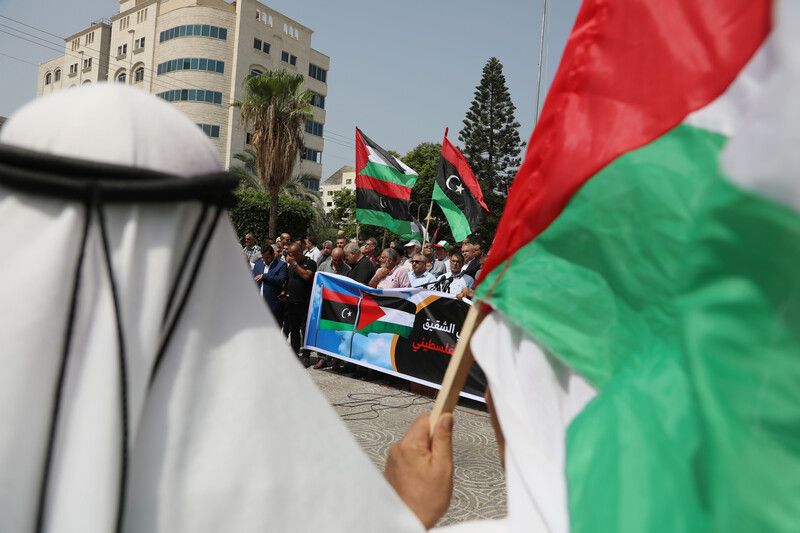 Tags