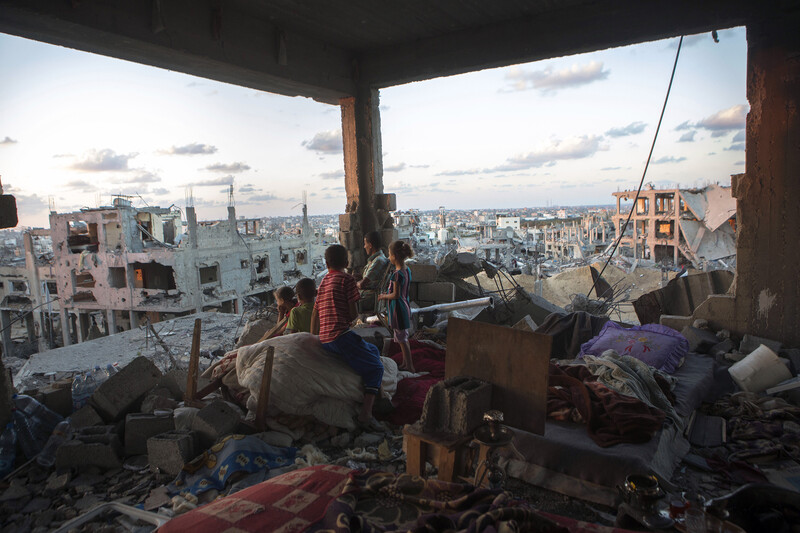 Families in the occupied Gaza Strip suffered further tragedy during the month of September after two migrant boats smuggling hundreds of passengers, the majority of them Palestinians from Gaza, were deliberately sunk off the coast of Malta. Only about a dozen survived.
"Reports indicate that most of those who drowned, or [are] still missing were young people, but there were also whole families," the United Nations Office of the Coordination of Humanitarian Affairs (OCHA) states.
The ongoing economic siege and repeated military assaults have compelled hundreds of young Palestinians in Gaza to pursue a better future by paying thousands of dollars to human traffickers to escape to Egypt via tunnels and then to Europe by sea, says OCHA.
Palestinian refugees from Syria — more than half a million of whom are directly affected by the conflict there — as well as Lebanon have been among the victims of previous migrant boat disasters in recent years.
Gaza Strip
The Gaza ceasefire reached on 26 August after 51 days of catastrophic violence was maintained during September despite Israel's failure to lift the siege. Israeli naval forces fired on Palestinian fishing boats and farmers. Two mortars were fired from Gaza towards Israel, causing no casualties or damage, and Hamas forces reportedly arrested those responsible, according to OCHA.
Three Palestinians in Gaza were killed and two injured after unexploded ordnance (UXO) from the summer war detonated after the victims had loaded it into their vehicle and were driving in the area of Shujaiya east of Gaza City on 19 September, OCHA reports.
"As of late August, around 7,000 UXOs were estimated to be present in areas affected by the conflict, threatening the lives of both civilians and humanitarian workers," OCHA adds. "Operations to clear UXOs however, have been affected as a result of limited capacity and restrictions on the entry of equipment to the Gaza Strip."
Tens of thousands of Palestinians in Gaza remain displaced from the summer assault. As of 29 September, according to OCHA, there were more than 57,000 displaced persons sheltering in 18 schools administered by UNRWA, the UN agency for Palestine refugees. A further 40,000 to 50,000 Palestinians remain with host families.
The Rafah crossing with Egypt — the sole exit and entry point for the vast majority of the 1.8 million Palestinians in Gaza — remained partly open to a limited number of travelers, says OCHA.
Only two truckloads of exports exited Gaza through the Kerem Shalom commercial crossing as of 29 September, reports OCHA, the first trucks of exports since June.
West Bank
Meanwhile, in the occupied West Bank, Israeli forces killed two Palestinian men suspected of carrying out the abduction and slaying of three Israeli youths near Bethlehem in June. More than forty Palestinians have been killed by Israeli forces in the West Bank so far this year; fourteen were killed in the equivalent period in 2013, according to OCHA.
Israeli forces shot 22-year-old Issa al-Qatari in the chest in al-Amari refugee camp near Ramallah on 9 September, killing him. Earlier in the month sixteen-year-old Muhammad Sinokrot died of injuries after he was shot in the head by Israeli border police in the Wadi al-Joz neighborhood of East Jerusalem.
Several incidents of violence were reported within or next to schools in the West Bank at the onset of the new academic year.
Three children were injured when Israeli forces fired rubber-coated steel bullets toward the Dar al-Aytam school in the Old City of Jerusalem on 24 September and on multiple occasions Israeli forces fired tear gas canisters at students as they left the al-Khadr secondary school in Bethlehem, OCHA reports.
A Tulkarem secondary school evacuated 350 students on 24 September after Israeli forces fired tear gas canisters nearby; several such incidents were reported at the Zeita boys school during September.
Settlers attack children
In the northern West Bank city of Nablus on 3 September, an armed Israeli settler chased Palestinian children and subsequently entered a high school where the youths had sought refuge, OCHA states.
"According to the school headmaster, the settler identified himself as a security guard of the settlement Eli and claimed that he was verbally insulted by one of the students. Shortly after, Israeli forces raided the school and evacuated around 450 teachers and students. This and another two schools in the area have been repeatedly raided by Israeli forces following various allegations by settlers," according to OCHA.
Israeli settlers attempted to kidnap an eleven-year-old Palestinian child in East Jerusalem last month in the fifth such incident in the city since June, excluding the kidnapping and murder of sixteen-year-old Muhammad Abu Khudair on 2 July.
Israeli settlers sprayed chemicals into the faces of two children, aged ten and twelve, near the Ibrahimi mosque in Hebron on 13 September, OCHA reports. A seven-year-old boy was hospitalized after being run over by a settler in the same area the following day; five similar incidents were reported in Hebron addition to eleven throughout the West Bank since the beginning of the year, according to OCHA.
On 2 October, Israeli forces completely destroyed a dairy and farm in Hebron for lack of Israeli-issued building permits, OCHA states. The factory was raided earlier this summer and nearly $1 million worth of equipment was confiscated.
Owned by the Islamic Charitable Society, the dairy generates the majority of funds supporting several orphanages and schools; approximately 3,500 orphans are expected to be affected by the demolition, in addition to the factory's twenty employees, according to OCHA.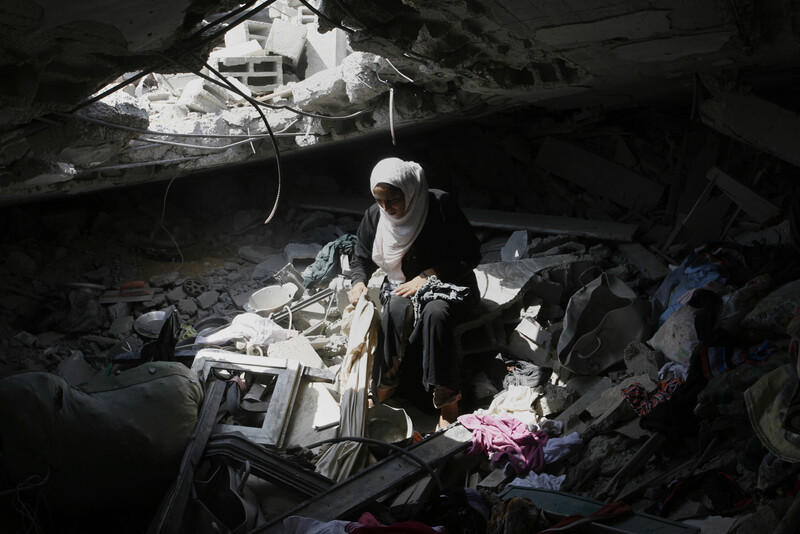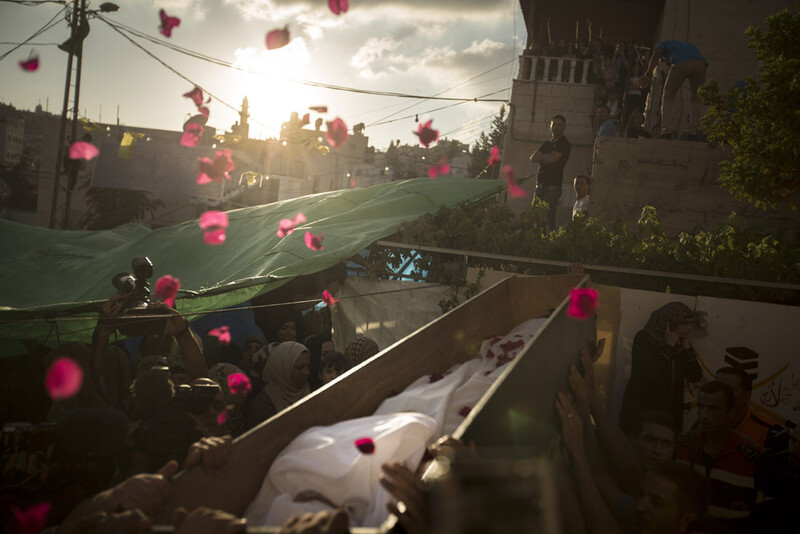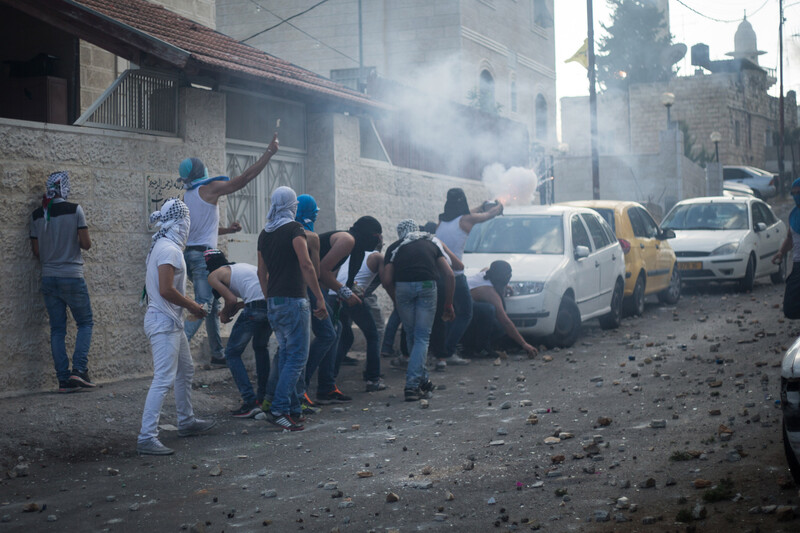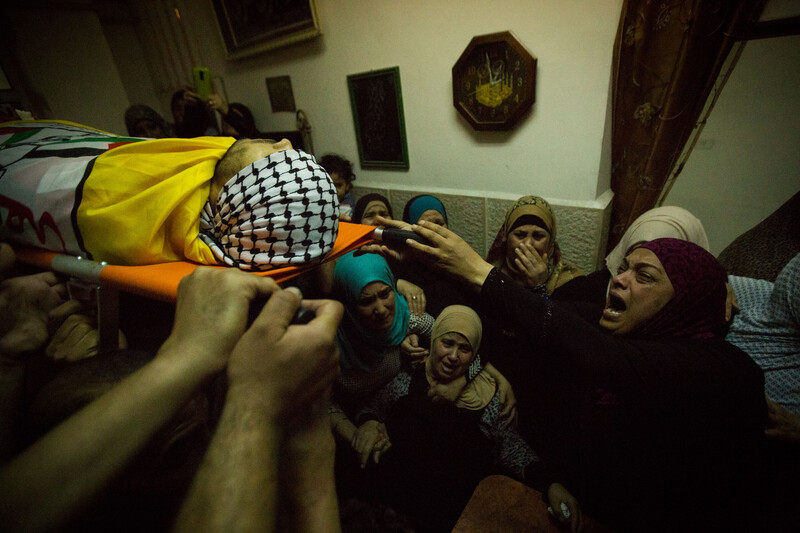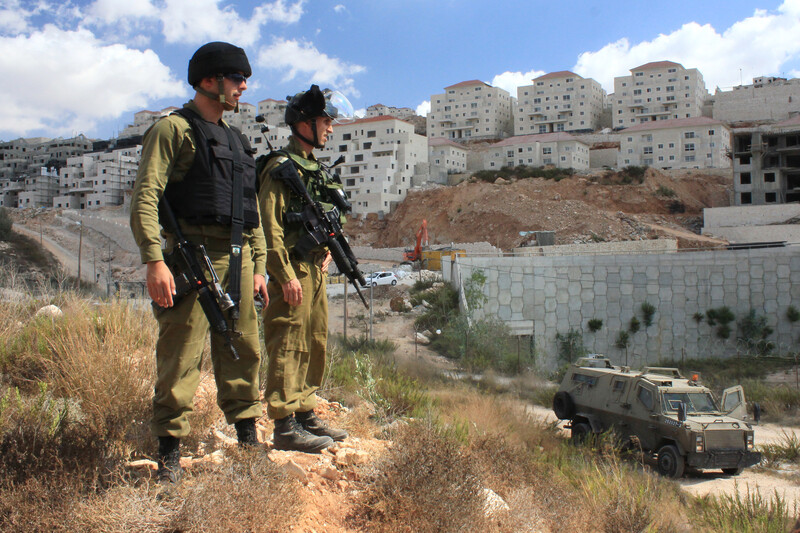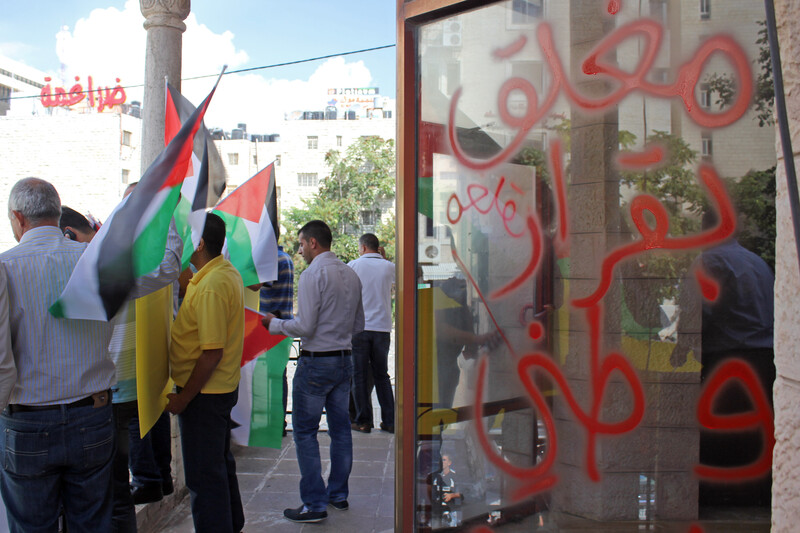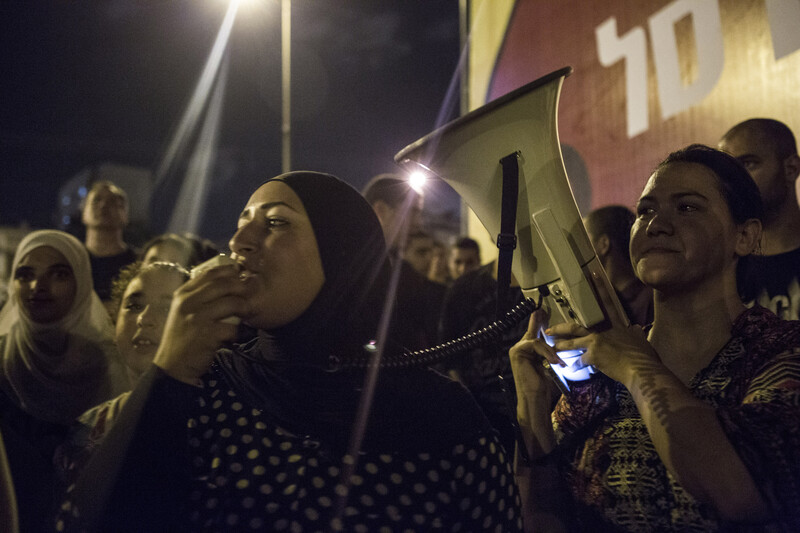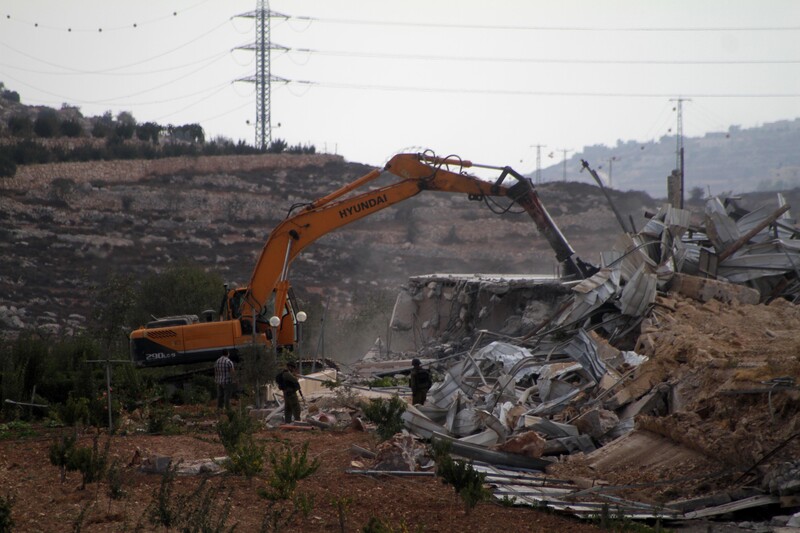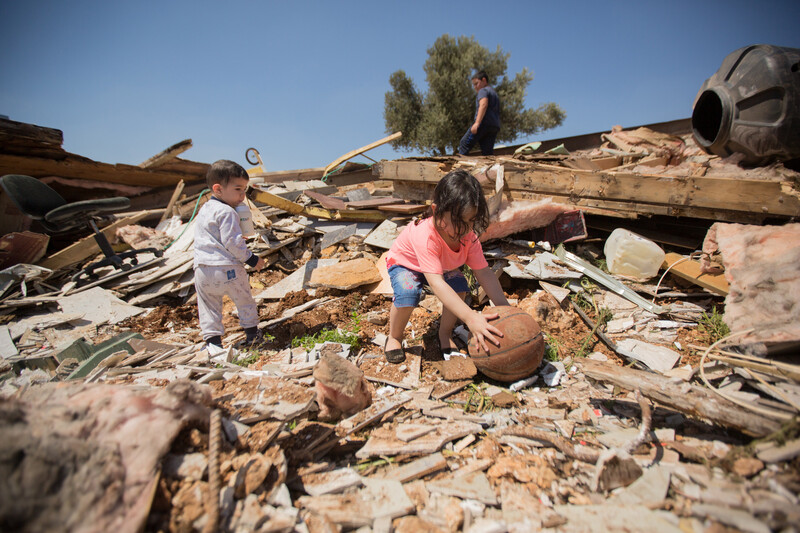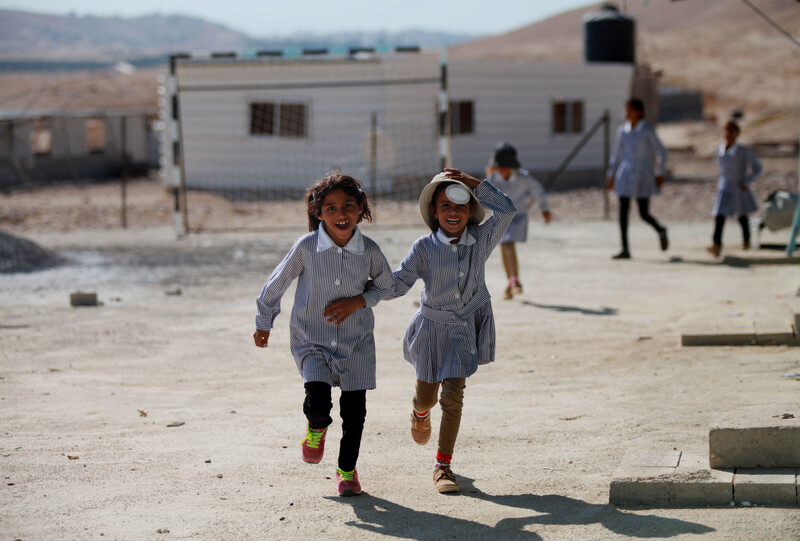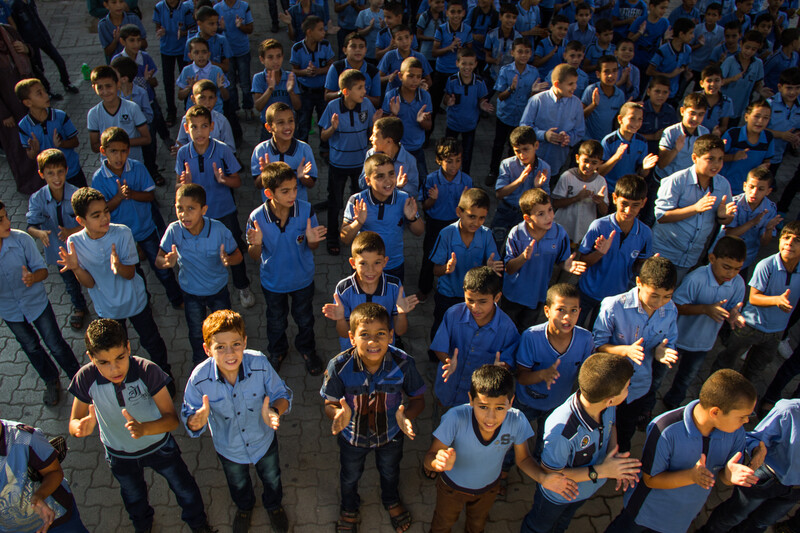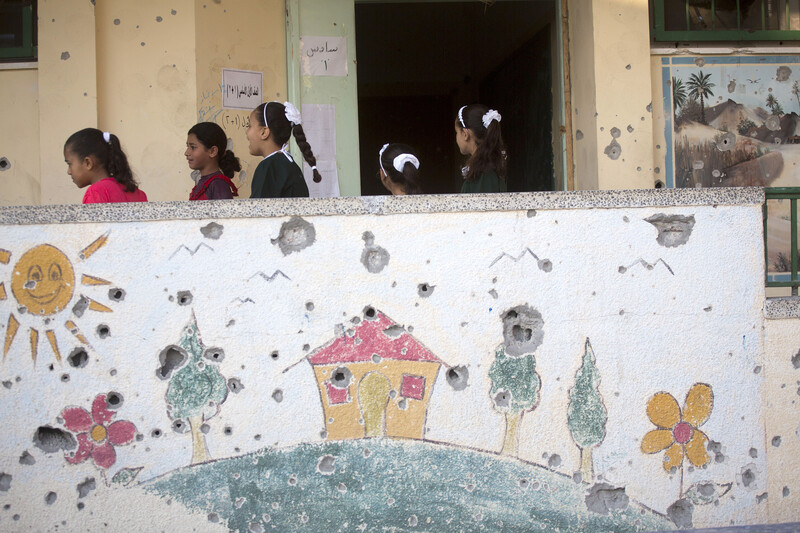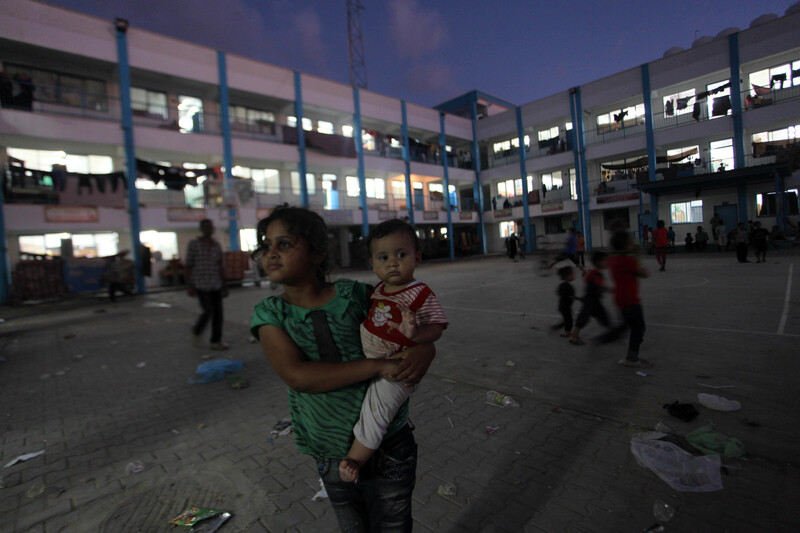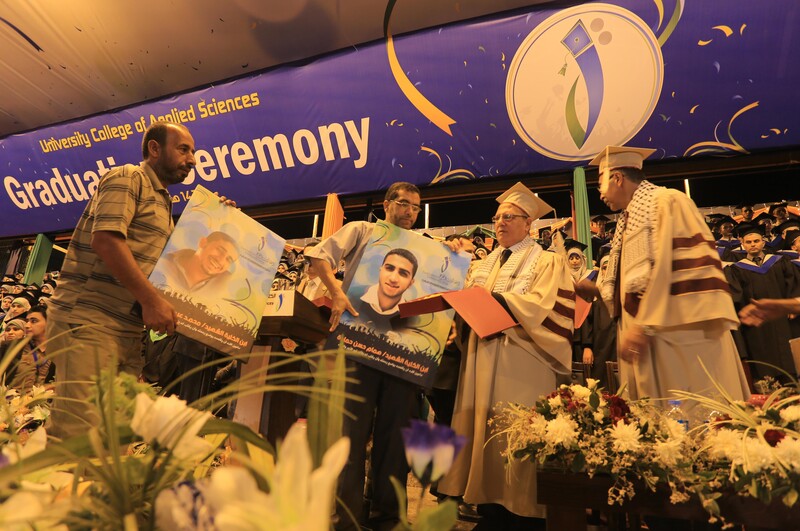 Tags