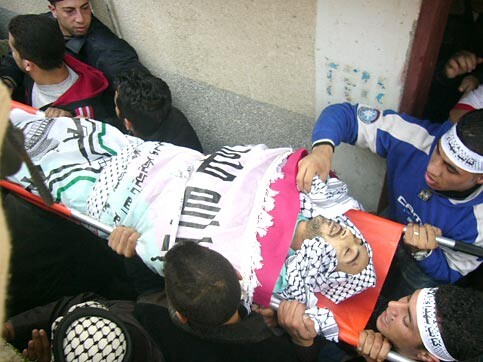 Since the announcement of the hudna ("cease-fire"), Nablus hasn't seen anything like a hudna. Almost every night

IOF

troops enter the city, especially the refugee camps and the old city.

Last night the Israeli Occupation Forces (IOF) again showed their committment to what's currently celebrated as a cease-fire: Mayoub Mureb Al-Qanni and Issam Hamsa Mansour were killed by IOF troops near the village of Kufr Qalil, right outside the West Bank city of Nablus.

A military operation starting Tuesday evening after 7 p.m. produced two victims of the cease-fire. In what seems to have been a gun battle between the two resistance fighters and the Israeli troops (who were supported by a helicopter), both of them were shot and were left bleeding to death.

Hamsa, a member of the Al-Aqsa Martyrs' Brigades from the nearby Balata Camp, who was released from 18 months administrative detention a few months ago, was shot in the arm, the chest and the stomach. Medics also found wounds from knife cuts on his legs. Al-Qanni, a member of the Al-Aqsa Martyrs' Brigades in Kufr Qalil, was shot three times in the chest.

In the course of the operation, the IOF prevented medical teams from entering the area and the house, were the two were supposed to be. Around 11 p.m., medics and villagers entered the area and after a long time of searching found the bodies lying in between rocks further up the hill.

The bodies were brought to Rafidia Hospital, from where on Wednesday morning a crowd of people carried them through Nablus to Balata and Kufr Qalil, where they were laid to rest.

In a statement this morning, the local Al-Aqsa Brigades condemned the murder of the two and accused Israel of breaking the cease-fire: "There's no promise, there's no agreement with the killers".

Until now it's unclear whether an additional two people were arrested by the IOF.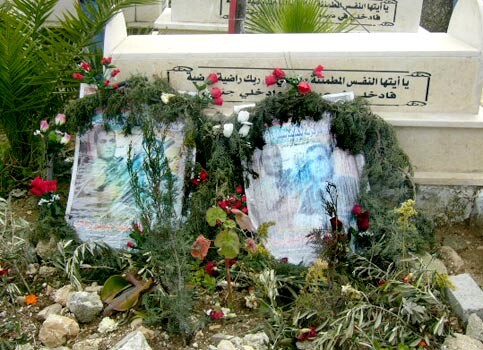 Related Links
BY

TOPIC

: Israeli-Palestinian Cease-fire (8 February 2005)
Ray Smith is a psuedonym.