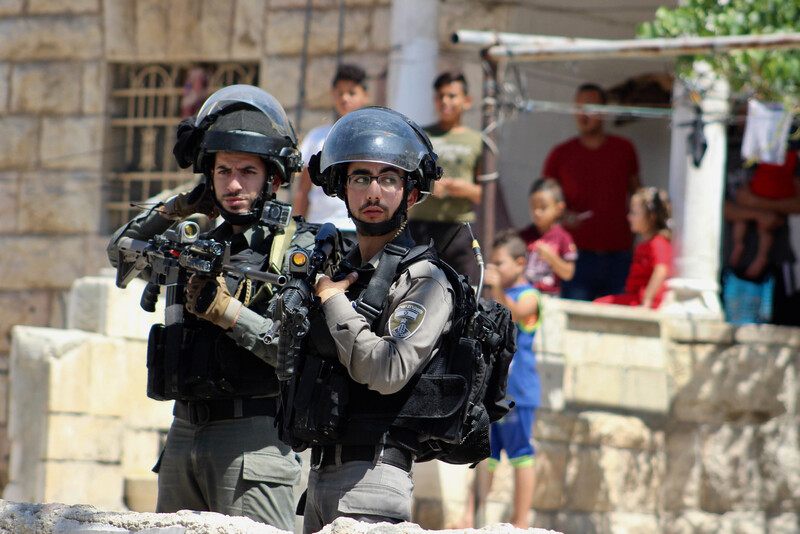 Benjamin Netanyahu vowed on Thursday to build settlements across the occupied West Bank hours after a young Israeli was found fatally stabbed in the territory.

The Israeli prime minister was speaking at the inauguration of a new neighborhood of 650 housing units in Beit El, a West Bank settlement.

"These despicable terrorists, they come to uproot – we come to plant. They come to destroy – we come to build," Netanyahu said.

"We will deepen our roots in our homeland, in all of its parts," he added.

In recent days the Israeli government approved 2,400 new housing units in the West Bank, eliciting international admonishment. Israel has approved a total of 6,100 housing units in settlements so far this year; 5,600 units were approved in all of 2018.

"The expansion of settlements has no legal effect and constitutes a flagrant violation of international law," Nickolay Mladenov, the United Nations Middle East envoy, stated on Wednesday.

"By advancing the effective annexation of the West Bank, it undermines the chances for establishing a Palestinian state based on relevant UN resolutions, as part of a negotiated two-state solution," Mladenov added.

The European Union also took issue with the planned settlement expansion.

"All settlement activity is illegal under international law," the EU stated.
No claim of responsibility
The body of Dvir Sorek, 19, was found on a road outside the Migdal Oz settlement near the West Bank city of Hebron. Sorek was killed "while neither armed nor in uniform," the Israeli military stated.
There was no immediate claim of responsibility by Palestinian factions.
The Israeli military raided the Palestinian village of Beit Fajjar near Hebron on Thursday.
Sorek would be the seventh Israeli to be killed by Palestinians so far this year if Palestinians were in fact responsible. Additionally, a Palestinian from the West Bank living in Ashkelon, southern Israel, died after his apartment was hit by a rocket fired from Gaza in early May.
Two Israeli men, a soldier and a rabbi, were slain outside Ariel, another settlement in the West Bank, in March. The suspected Palestinian assailant, Omar Amin Abu Leila, 19, was killed two days later when occupation forces stormed a home in which he was hiding.
Seventy-five Palestinians have died by Israeli fire in 2019.
Grandson of settlement founder
Israeli media noted that Sorek's grandfather, Benyamin Herling, was shot and killed near the northern West Bank city of Nablus in October 2000.
Herling co-founded the Kedumim settlement.
Since 2003, Palestinians in the nearby village of Kafr Qaddum have been denied access to the main road leading to Nablus and other towns.
The military shut down the road on the pretext of providing security to settlers living in Kedumim, which is built on land belonging to Palestinians in Kafr Qaddum.
For several years, villagers have held weekly protests over the closure of the road and the expansion of Kedumim. Israeli forces have violently repressed those protests.
Last month, Abd al-Rahman Shtaiwi, 9, was shot in the head by an Israeli soldier while sitting outside a home in Kafr Qaddum.
Protests were winding down in the village at the time, though the child was not taking part in them.
"Scans show dozens of fragments in the child's head resulting in serious brain damage, from which he is unlikely to recover, even if he survives," according to Rupert Colville, spokesperson for the UN High Commissioner for Human Rights.
Tags