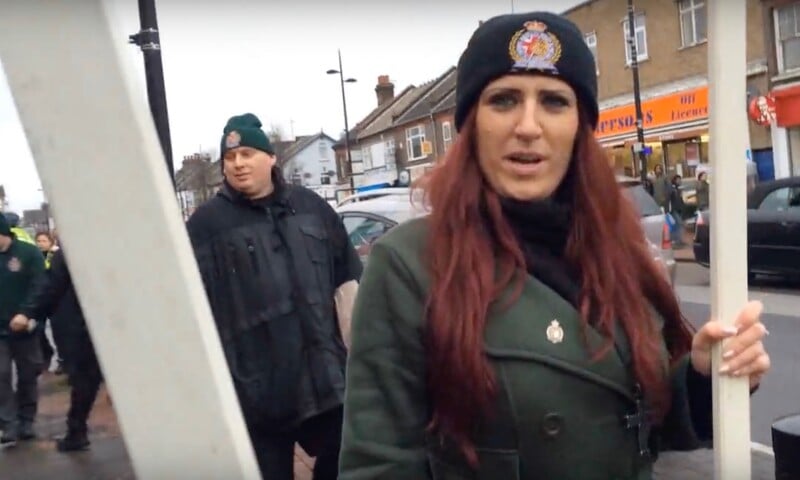 President Donald Trump shared three tweets Wednesday from a far-right anti-Muslim party with ties to the UK's Zionist movement.
Trump's account retweeted deputy leader of Britain First Jayda Fransen, sharing three anti-Muslim videos she had posted.
Fransen responded by tweeting, "God bless you Trump! God bless America! OCS" – an acronym for Onward Christian Soldiers.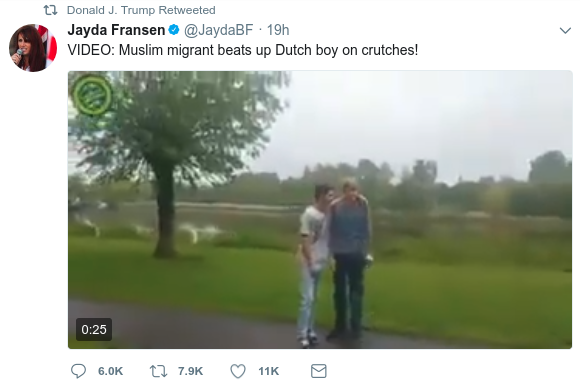 She also boasted that Trump's tweets had led to new interviews with mainstream media outlets.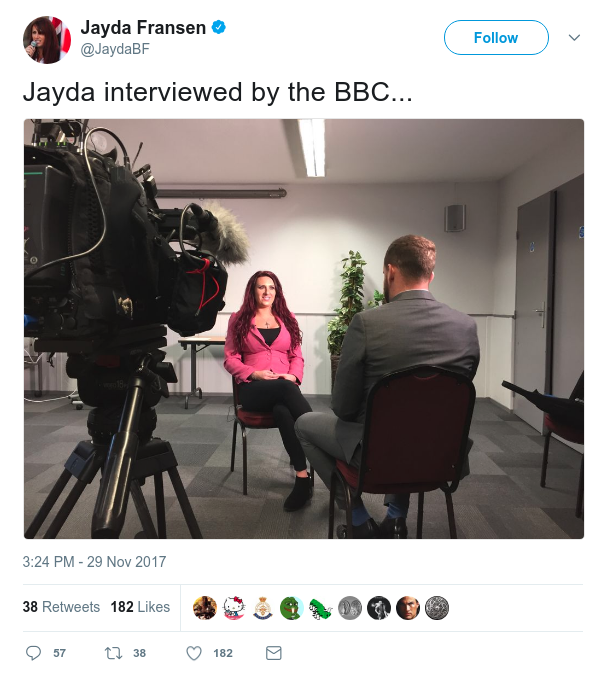 Fransen claimed in one of the tweets shared by Trump that a video portrayed a "Muslim migrant" attacking a disabled Dutch boy.

The Dutch embassy in Washington responded to the tweet, pointing out that the "perpetrator of the violent act in this video was born and raised in the Netherlands" and had served a sentence under Dutch law.
"Abhorrent" and "dangerous"
Prime Minister Theresa May said Trump was "wrong" to share the videos and said Britain First used "hateful narratives which peddle lies and stoke tensions."

Opposition Labour Party leader Jeremy Corbyn urged the government to condemn Trump's reposting of the tweets, calling them "abhorrent, dangerous and a threat to our society."

Britain First's aims include a total ban on Islam. The group was founded in 2011 by former British National Party activists.

In a BBC documentary in 2015, leader Paul Golding warned of "bloodshed" and "civil war" against Muslims.

One opposition Labour lawmaker has called for Britain First to be banned, after fellow MP Jo Cox was murdered by neo-Nazi Thomas Mair last year.
Platform for hate
Although Britain First is thought to have only a small number of active members, and its performance at the ballot box has been dismal, its Facebook page now has 1.9 million "likes."
This gives it a large platform to spread its often factually questionable and stridently anti-Muslim message.
As previously reported by The Electronic Intifada, Britain First is pro-Israel and has links to the UK's Zionist movement.
In July, Fransen appeared to endorse Israel's violent suppression of what she labeled "Muslim riots."
The video she posted appears to show Israeli occupation forces firing tear gas at Palestinian civilians.
Fransen has frequently posted tweets in support of Israel's violent tactics against Palestinians. She has also called Palestinians "imbeciles" for protesting Trump.
Paul Besser, once a leading Britain First activist and the group's "intelligence officer," is a frequent part of London's anti-Palestinian scene.
Although both he and the Zionist Federation did not reply to requests for comment at the time, months after The Electronic Intifada report on him was published Besser claimed to have left the group "up to 15 or 16 months ago."
In a blog post earlier this month, he said that "why I joined and why I left [Britain First] are different stories to tell, for another time."
Britain First videos – some racking up millions of views – often revolve around violent anti-Muslim provocations, such as the group's "Christian patrols" and "invasions" of mosques and halal slaughterhouses.
A Britain First video from last year shows Besser was present at a provocative "Christian patrol" led by Fransen in Luton.
Such "invasions" are usually led by Fransen and leader Golding, and have often landed them in legal trouble.
Just days ago, Fransen was arrested and charged with allegedly using "threatening, abusive or insulting words or behavior" at a Belfast rally in August.
In October, Fransen was arrested for allegedly breaching bail conditions. She also reportedly gave an interview to a neo-Nazi radio station during a tour of Europe.
In November 2016, Fransen was fined $2,500 for religiously aggravated harassment of a Muslim woman.
Tags