The Electronic Intifada has obtained a previously unpublished letter by Thomas Mair, the neo-Nazi killer of UK lawmaker Jo Cox.
In the 1988 letter, written to the editor of a small pro-apartheid magazine in South Africa, Mair claimed that "running an independent publication on a shoestring budget can be very frustrating, as I know from personal experience."
A member of Labour Friends of Palestine, Jo Cox was most well known as a supporter of refugee rights, particularly Syrians.
Detective Superintendent Nick Wallen of West Yorkshire police told The Electronic Intifada on Wednesday that Mair was probably lying in the letter, which is published in full below.
There's "no evidence of that at all," he said of the idea that Mair may have led a neo-Nazi or other far-right group.
Mair never held down a job, Wallen said. He was "full of his own self importance" when he wrote the 2 August 1988 letter to the editor of South African Patriot, said Wallen.
He was a loner, who never interacted with others, Wallen told journalists after the trial.
Guilty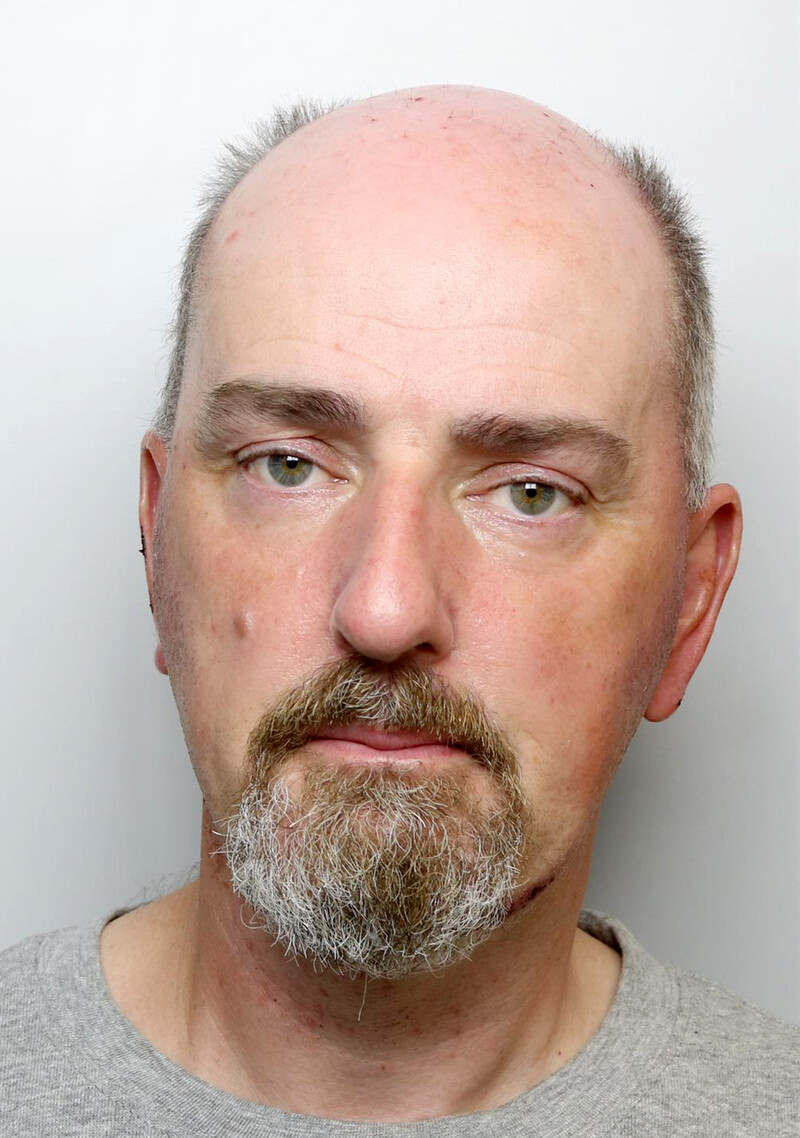 After the jury at London's Central Criminal Court on Wednesday deliberated for an hour and a half, Mair was unanimously found guilty of the 16 June murder of Jo Cox. He was sentenced to a whole-life term without chance of parole.
He was also unanimously found guilty of stabbing and injuring Bernard Kenny, the 77-year-old who attempted to tackle Mair. He was also convicted on charges related to possession of weapons.
The trial had taken only seven out of the 15 scheduled days, since Mair declined to offer any defense.
Detective Superintendent Wallen said that Mair uttered "not one word" throughout the entire time of his interviews with police, not even giving his name. It's "quite a skill to say nothing" over a long period of time, said Wallen.
The two arresting officers testified that they heard Mair say "it's me" and "I'm a political activist," before they tackled him to the ground. Via his lawyer, Mair denied he said either phrase.
The unarmed police found a loaded gun with the safety catch off in the bag he had been carrying.
Mair has no previous convictions or cautions.
The gun Mair used in the murder was a 22-caliber hunting rifle with the barrel and stock sawn off, which had been stolen in August 2015, Wallen said. When stolen, it had been legally owned and was unmodified.
Asked of possible links between Mair and far right groups, Wallen said it was possible but "highly unlikely" because Mair is a man who "cannot interact" and it was "wholly wrong" to think him part of a wider group.
He said there are "ongoing investigations into the far right wing" in West Yorkshire and the UK, but would not say if anything relevant to those investigations was found in Mair's home.
"White Liberation Movement"
In the newly published letter from 1988, Mair expresses admiration for a South African neo-Nazi group.
This was the "BBB," die Blanke Bevrydingsbeweging, Afrikaans for "the White Liberation Movement."
On a BBC TV program, Mair wrote, the group's founder Johann Schabort "was interviewed and expressed his philosophy brilliantly."
It "made a pleasant change," Mair continued, but "of course next day it was back to 'normal' ANC propaganda" – a reference to the liberation movement led by Nelson Mandela that was fighting the apartheid regime. He signed off with "racial regards."
The BBB was so extreme that it was banned even by South Africa's apartheid government, in November 1988 – just months after Mair had praised it in his letter.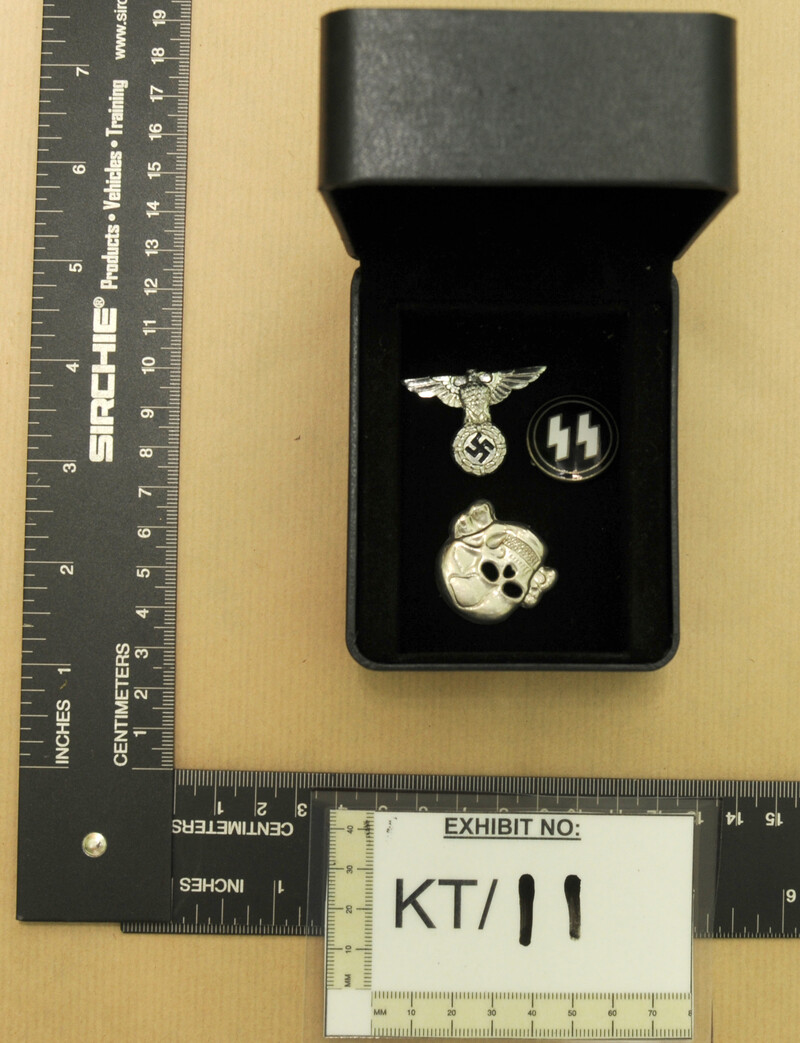 A printout of the Wikipedia page for the BBB was found at Mair's home when it was searched by police the day of Cox's assassination, a police photo seen by The Electronic Intifada in court showed.
There was also a host of books relating to Hitler's Nazis and the Holocaust, as well as white nationalist books and magazines. Mair's bookcase was topped off with a Nazi swastika eagle statue, a photo released by police shows.
His books included Nuremberg, by notorious Holocaust denier David Irving, a book by former South African intelligence operative and neo-Nazi Arthur Kemp and, according to a police list, the anti-Semitic forgery The Protocols of the Elders of Zion.
As Mair brutally stabbed and shot Cox, according to multiple witnesses who testified in court, he shouted, "put Britain first," "this is for Britain" and "Britain always comes first."
One witness thought he'd called for "British independence," a possible reference to the then-imminent referendum on the UK's membership of the European Union.
At his first court appearance in June, when asked his name, Mair replied "Death to traitors, freedom for Britain." Asked to give his name again, he repeated the same slogan.
After his conviction on Wednesday, Mair asked the court via his lawyer to make a short statement. The judge refused.
In another letter to the same South African magazine, published in 1999, Mair wrote that he was "glad you strongly condemned 'collaborators' in the White South African population. In my opinion, the greatest enemy of the old Apartheid system was not the ANC and the Black masses but White liberals and traitors."
"Violent white supremacism"
Judge Alan Wilkie remarked upon passing sentence that "there is no doubt that this murder was done for the purpose of advancing a political, racial and ideological cause namely that of violent white supremacism and exclusive nationalism most associated with Nazism and its modern forms."
This aggravating feature led to the whole-life term without parole.
Mair was not charged with any offense under the Terrorism Act, but Detective Superintendent Wallen told media outside court that it was "an act of terrorism."
In a statement he read out in court after the verdict, Cox's husband Brendan Cox said the killing was "a political act, an act of terrorism."
As previously reported by The Electronic Intifada, Mair had been "one of the earliest subscribers and supporters" to South African Patriot.
The magazine's editor Alan Harvey told The Electronic Intifada in a July email that he condemned the killing. He distanced himself from Mair and provided scans of the three letters Mair sent to the magazine.
The 2 August 1988 letter has never been published before. Now that the court's reporting restrictions have been lifted, it can be read in full below.
In June, Harvey said he had "never met Mr. Mair, and apart from brief contact way back in the mid-1980s when he briefly subscribed to our magazine we have had no contact with him."
But in the July email he corrected this, writing to The Electronic Intifada: "I have subsequently gone back through all the past records and documents concerning the magazine, and have discovered that Mair actually wrote to the publication on three separate occasions."
Edited versions of two of these letters were published in the magazine, which the Southern Poverty Law Center republished in June.
In 1988 South African Patriot was still published in South Africa. After the fall of the apartheid regime, Harvey moved to the UK and the magazine was relaunched as South African Patriot in Exile.
The magazine was published by a pro-apartheid group which rejects "multicultural societies" and "expansionist Islam," and dubs Nelson Mandela a "terrorist."
Harvey in July described this ideology as "benevolent neo-Imperialism," contrasting it to Mair's "hate-motivated neo-fascism."
Tags