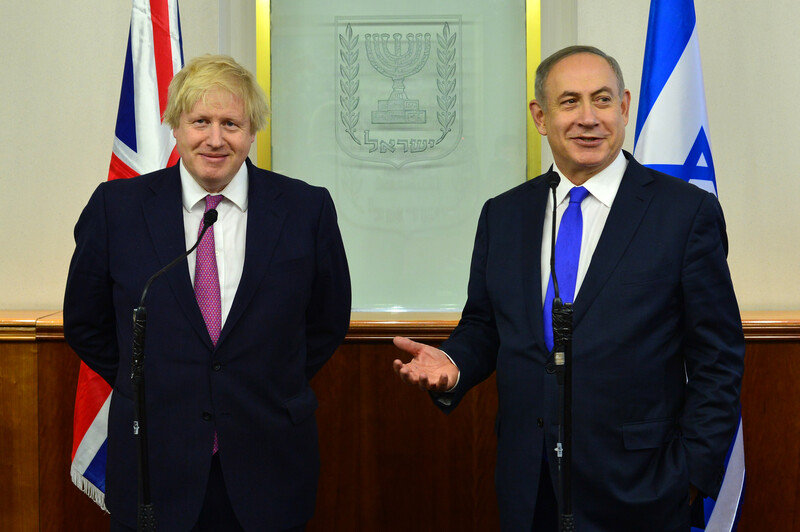 A court challenge against British restrictions on the Palestinian-led boycott, divestment and sanctions movement is going ahead, according to human rights campaigners.
The British government had undertaken to prevent local councils from using pension policies to protest against the arms trade and repressive regimes, particularly Israel.
The Palestine Solidarity Campaign is seeking a judicial review of the British government's policies. The campaigners have been informed by a judge that the review can proceed "as soon as possible" after 1 April.
The campaigners are seeking to overturn changes to the rules on local authority pension schemes, announced by the British government in October 2015.
The Conservative government also published guidance in February last year that was intended to discourage the use of BDS tactics.
Publicly-funded bodies were told these amounted to a "BDS ban" – although closer reading of the text revealed this not to be the case.
But in June 2016, the first case to cite the "ban" failed in the British high court. The case – led by anti-Palestinian lawyers – targeted decisions by a number of local councils to support the BDS movement.
Attack on protest
The government tried to justify the October 2015 pension measures, claiming they aimed at stopping the "growing spread of militant divestment campaigns against UK defense and Israeli firms."
But speaking to The Financial Times, one top pension official accused the government of "ridiculous nannying."
He said that "the government should stop sticking its nose in. If a democratically elected council body wishes to pursue an investment strategy with money generated by council taxpayers, they should be able to."
The Palestine Solidarity Campaign said the judge had agreed the case was of "significant public importance."
Ben Jamal, the Palestine Solidarity Campaign's director, said the guidance on pension schemes "represents a wider attack on people's rights to protest about Israel's violations of Palestinian human rights, including via the promotion of the peaceful campaign for boycott, divestment and sanctions."
The legal fight is being supported by War on War and the Campaign Against the Arms Trade.
The UK government's increasingly open defense of Israel comes in the context of growing Israeli-backed efforts to restrict BDS activities across the world.
In the US, there has been a wave of laws aimed at punishing and silencing activists. But campaigners and human rights lawyers have fought back, often successfully drawing on constitutional protections to free speech.
Tags