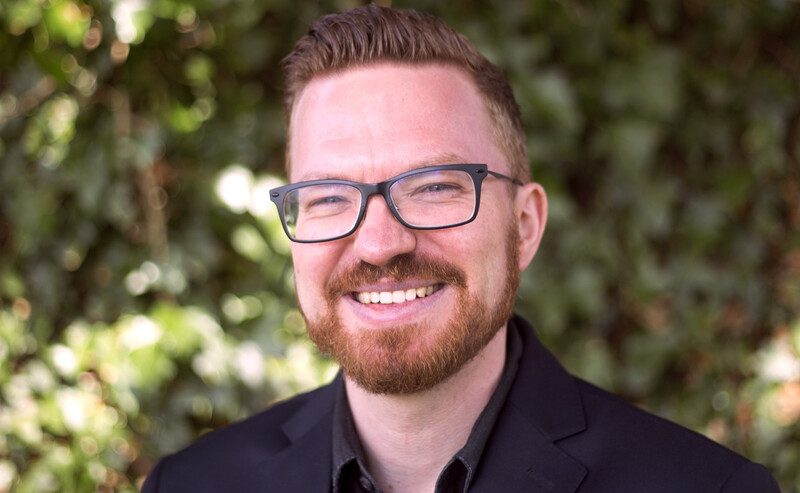 Today I decided to quit the Labour Party.
I did so to protest the party's illegal mishandling of my private data, and because it is using its complaints system to conduct a political purge of members who support Palestinian rights.
Almost a year after Labour's faceless bureaucrats began investigating me, they sent me a letter this week threatening to expel me from the party.
They demanded I reply within just five days of the letter's receipt – unless the party decides I have a "clear and compelling reason" for an extension – to a 45-page packet of accusations regarding opinions I expressed and facts I reported in my Twitter postings.
The absurdly short time given to respond makes a mockery of any fair process. I've concluded that going along with this sham any further would be to participate in a political show trial whose outcome is a foregone conclusion.
You can read the packet of accusations below.
The allegations amount to an attack on my reporting about Palestine, Zionism, the Israel lobby in the UK and the manufactured anti-Semitism crisis in Labour since 2015.
They are an effort to smear me personally as an anti-Semite in order to silence me and intimidate others into silence over Israel's crimes against Palestinians.
This political inquisition also aims to stop people talking about and reporting on the role the Israel lobby plays in ensuring the ongoing silence and complicity of our political leaders in relation to Israel's crimes.
What further confirms that there is no chance of fairness is that I already addressed most of the bogus allegations and political charges in detailed answers I sent the party last year.
But the nameless officials have ignored my responses and sent many of the same questions again.
Instead of wasting more time defending myself against baseless, politically motivated charges, I have written to Labour today with my resignation.
You can read my letter below.
All the tweets by me which I've embedded in this article are among the "evidence" the party is citing against me. But these tweets are legitimate commentary and reportage. Some don't have anything to do with Labour, or with supposed anti-Semitism.
Illegal leak
After I learned last year – from a Jewish Chronicle reporter's Tweet – that I had been suspended, I immediately lodged a complaint with the party.

It was clear from the timing of the Tweet, and from the subsequent story in the paper, that Labour had told the reporter about my suspension before it had even told me.

The legal advice I received was that this could amount to a criminal breach of data protection law by the party. I demanded that Labour investigate the source of the leak.

The party has never given me any serious indication that it would do so.

On 8 March, I exercised my right under UK law by submitting a Subject Access Request to the party, demanding it hand over the data it holds on me. I included a demand for all communications between the party and The Jewish Chronicle concerning me.

But almost a year later, Labour has still not replied to my Subject Access Request, other than to confirm it was received.

Since Labour failed to respond within the legal timeframe, in April I complained to the Information Commissioner's Office.

The office, the UK's data and privacy regulator, ruled in May that Labour "infringed their data protection obligations."

However, the government office said it would not take any action because the Labour Party had "a number of outstanding" data requests. The office said only that it is working with Labour "to ensure they action their outstanding requests."

In August, the commissioner's office wrote to me to confirm that it would be "considering" my request to investigate Labour's mishandling of my data as a criminal offense.

In other words, the regulator recognized that Labour is in habitual violation of the law, but said that because there is such a backlog of violations the party would not face enforcement action.

Predictably, Labour's new letter, which I received on 6 February, smears my reporting with the false allegation of anti-Semitism.

This is the same smear lobbed at so many on the left and in the Palestine solidarity movement over the last few years – including against outgoing leader Jeremy Corbyn.

The ream of allegations is similar to those the party questioned me about last March. You can read my 12-page response to that below, which I sent in April. This response was ignored.

The new flurry of allegations is, if anything, more extreme in its devotion to anti-Palestinian racism than the previous charges.

The Labour Party now claims it is potentially "anti-Semitic" to even use the phrase "Israel lobby" – as I do frequently, since it is my job to report on the Israel lobby.

It is exactly this sort of political witch hunt that my reporting for The Electronic Intifada has exposed since 2015. And that reporting has clearly made an impact.

Indeed the Community Security Trust, a pro-Israel lobby group, last year lamented that online, The Electronic Intifada achieved "narrative dominance" on the subject of Palestine, Israel and Labour anti-Semitism smears.
Suppressing reporting
This is why some in Labour are seeking to suppress my reporting, even punishing members who share it online.

Over the last few years, I have been told by several people targeted by the Labour purge that they have been suspended just for sharing one of my articles on social media.

A former member of Labour's ruling national executive, Martin Mayer, was pilloried by The Sunday Times in 2016 for sharing one of my articles over email.

The paper was forced to correct one of the inaccuracies in its story after The Electronic Intifada complained.

In August last year, I was told that my press pass to attend the annual Labour conference in Brighton the following month had been revoked – initially without explanation, but later with an explanation that did not add up.

The National Union of Journalists objected, and more than 3,000 people signed a petition in protest.

While I was barred from the official conference, I went to Brighton to do my job as best I could, speaking at the packed Labour Against the Witchhunt meeting with former London mayor Ken Livingstone, party activist Jackie Walker and former lawmaker Chris Williamson – all longtime leftists expelled or hounded out of the party as a result of false anti-Semitism smears.
Political purge
Now that the left-wing grassroots movement to reclaim Labour, spearheaded by Jeremy Corbyn, has been smashed, the party's neoliberal centrists are seeking to reassert their control.

The party bureaucracy conducting political purges under the guise of enforcing anti-discrimination rules is a key part of the right-wing effort to re-establish dominance.

All the contenders to succeed Corbyn as leader have agreed to the Israel lobby's demands to purge the party.

The most right-wing candidate, Keir Starmer, is the frontrunner to replace Corbyn.

Starmer has close ties with the hard-right of the party. His leadership campaign staff includes Matt Pound, an operative for the anti-Corbyn group Labour First.

Pound apparently identifies as a "Zionist shitlord."

The threat to expel me is a symptom of a wider purge of the party's left-wing and supporters of justice for Palestinians that is only just getting started.

These are dark days for the left and the Palestine solidarity movement in the Labour Party and the UK.

But the hope for radical change and social justice that brought so many new members to the party under Corbyn's leadership will not be easily extinguished.
Tags