Nerdeen Kiswani, a 21-year-old student at CUNY Staten Island and Hunter College in New York City, was recently denied entry into Palestine by Israeli authorities.
During nearly 15 hours of waiting on 22-23 July at the Allenby crossing — the terminal between the occupied West Bank and Jordan which is administered by Israeli border control — Kiswani was subjected to a series of interrogations which included "bizarre" questioning related to her involvement with Students for Justice in Palestine (SJP).
She was then told by an Israeli officer she was being denied entry based on her "hostile behavior towards Israel."
Allenby is the only point of exit and entry for Palestinians who hold West Bank identity documents. Many Palestinians who are born abroad also choose to enter and exit through Allenby, since Israel frequently detains and deports people of Palestinian origin upon arrival at Ben Gurion airport near Tel Aviv, whether or not they are politically involved.
Palestinians with Gaza ID cards are never allowed by Israel to enter the West Bank or present-day Israel through any crossing point, unless they have direct permission from Israeli authorities.
Kiswani, who was born in Jordan to Palestinian refugee parents and is a US citizen, used her US passport at the Allenby crossing and was planning to visit family and friends in the West Bank and present-day Israel. She had traveled to Palestine through Allenby with her parents in 2013 and with her grandmother in 2014. She was kept waiting for hours and questioned each time, but was eventually let in.
This time, she said, it was clear that Israeli authorities wanted not just to deny her entry but to make sure that she wouldn't consider coming back.
"They really don't want us to want to go to Palestine," she told The Electronic Intifada. "They make the experience as difficult and as hard as possible so it's not very appealing in the first place to go through Allenby. It's considered hell for so many people."
Listen to the hour-long interview with Kiswani via the media player above.
Interrogations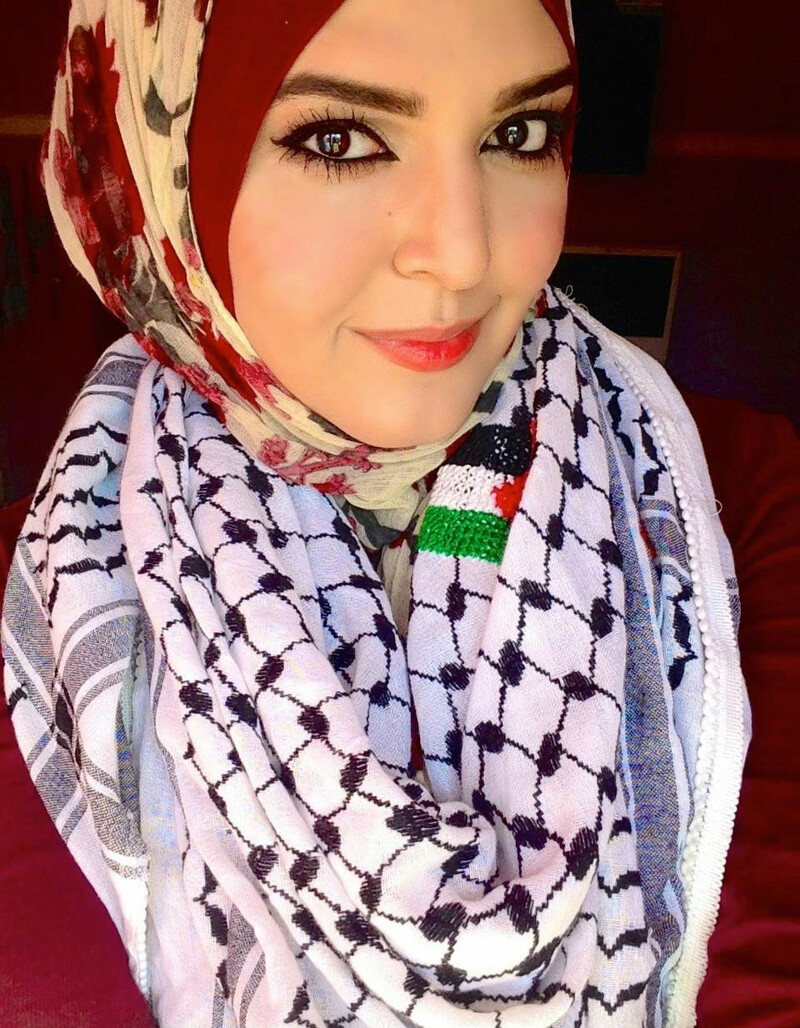 Many Palestinian Americans have been harassed, threatened, abused and denied entry at Israeli-controlled crossings, a policy that has been recognized by the US State Department as an "unequal treatment that Palestinian Americans and other Arab Americans receive at Israel's borders and checkpoints."

As Mike Coogan wrote for The Electronic Intifada last year:
This type of treatment by Israel is all too common for Americans of Arab and Muslim heritage, as well as those critical of Israel's policies toward Palestinians. Those affected by Israel's policies include college students, world-renowned university professors, teachers, architects, clergy, people visiting sick relatives, married couples giving birth, humanitarian workers and human rights monitors.
On 29 July, Palestinian American novelist and human rights activist Susan Abulhawa was also denied entry at Allenby. Israeli daily Haaretz reported that "After seven hours of waiting, and an exhausting and humiliating interrogation by six security officials, Abulhawa was expelled in disgrace — allegedly because she hadn't cooperated with her interrogators."
Seventy-year-old George Khoury, a Palestinian American professor from San Francisco, was also recently denied entry by Israel after he arrived at Ben Gurion airport. Khoury endured hours of detention, humiliating questioning and interrogation.
Kiswani said that the tactic Israeli officers used toward her was typical of treatment Palestinians regularly endure at crossings, and is meant to wear people down. She was asked over and over again, by different officers, where she planned to go in the West Bank and to list the names and ages of her relatives. "I honestly lost track of time," she said.
"It felt like every two hours they'd come in to question me for two minutes and it would always be the same kind of questions, but altered," she explained. "Sometimes they'd become more aggressive with their questioning. It was a very clear tactic. They [already] know all the answers."
"Are you political?"
Eventually, after the hours dragged on, yet another officer subjected her to rounds of questioning specifically about her political beliefs and her background as an organizer with Students for Justice in Palestine (SJP).
The officer had a stack of papers that included articles in which Kiswani had made public statements, as well as information on SJP and the group's protesting of an Israeli basketball team's game with the Brooklyn Nets last year.
In October 2014, as The Electronic Intifada reported, Kiswani was physically assaulted during the demonstration outside the Barclay's Center, a sports arena in Brooklyn.
Kiswani had been punched in the stomach after someone snatched her Palestinian flag from her hands after the Maccabi-Nets game. Kiswani alleged that Leonard Petlakh, an Israel-aligned professor at Hunter College, was one of the men in the group who harassed and assailed her.
"The officer asked me, 'are you political? do you go to any protests or rallies?'" Kiswani said. " 'What is this club that you're president of?'" Kiswani explained that SJP works to support human rights and organizes cultural events. The officer then brought up the basketball game protest and asked if someone was beat up, but inferred that Kiswani herself was the perpetrator, not the victim, of physical assault.
"I knew they knew about everything I was involved in, and I was really terrified," she said.
"They knew where to hit"
Around midnight — 13 hours after she had first arrived at Allenby — Kiswani was taken into yet another room where a female officer interrogated her. The officer asked her what she thought of the "Israeli-Palestinian conflict" and "the Israeli army," she said. 

"She asked 'if Jews were allowed to join SJP, or if it's only for Muslims and Arabs.' I said no, of course Jews are allowed to join — there are Jews in the club," Kiswani said. "She accused me [of dishonesty] and then asked me 'what would you do to fix the Israeli-Palestinian conflict?' I didn't know what to say at this point … she forced me to answer. I said, 'I don't know, begin by giving people equal rights.'"

"I mentioned the word 'occupation,'" she added. "[The officer asked], 'Why do you say occupation? Where did you get this from? Who taught you this word?' I said, 'this is something I learned in college in America, in my international law class. It's a legal term.'"

Kiswani said the officer became even more aggressive. "She said, 'you may think it's an occupation, I don't think it's an occupation.'… I kept trying to be good, I kept trying to give them the answers they wanted … I feared for my safety at this point."

"She asked me, 'What do you think about what happened in Gaza last summer?' At this point, I just wanted to burst into tears. I was in Palestine when that happened and it was extremely heartbreaking, seeing everyone around me and feeling so helpless."

Kiswani told The Electronic Intifada that "this was an extremely emotional soft spot to hit. They knew where to hit."

Finally, the officer demanded to go through her text messages on her mobile phone. Kiswani refused. Then she was asked to log into her Facebook account and let the officer see her timeline and private inbox.

Kiswani again refused. "She kept pressing for it, in the most threatening way," she said.

The officer then said that because she had refused to let the Israeli authorities access her private Facebook account, she was being denied entry because of her "hostile behavior towards Israel."

A paper they wanted her to sign stated that the formal reason for denial of entry was "prevention of illegal immigration considerations," Kiswani said. She refused to sign the paper, and was eventually put on a bus to the Jordanian border around 2am.
Intensified
Back at her relatives' home in Amman, Kiswani said that this experience has only intensified her determination to keep working for justice in Palestine.
"This [denial of entry to my homeland] is what millions of Palestinians in refugee camps and in different places around the world are facing," Kiswani explained.
"Now my American citizenship doesn't give me any privilege when it comes to Israel anymore, and I'm in the same position as they are. I've already faced my biggest fear when it came to activism — being denied at the border."
She said that now that the fear is gone, "I can be even more upfront and forefront and vocal and really strong about my activism and about my beliefs … I'm going to go back as motivated and as strong as possible."
"I don't regret my activism," she added. "We want a free Palestine for all, not just for some. With that message, we can really galvanize the community and solidarity organizations in New York and across the nation to continue working as hard as ever for Palestine liberation and human rights and justice and freedom."
Tags