A recent vote by the Democratic Socialists of America (DSA) overwhelmingly endorsed the 2005 Palestinian call for boycott, divestment and sanctions on Israel.
At the DSA's annual convention in Chicago on 5 August, the organization resolved to respond to Palestinian civil society's call by "fully supporting BDS," as well as affirming that "any political solution to the ongoing crisis must be premised on the realization of basic human rights, including all rights outlined in the BDS call."
"It was important to me to see that [the resolution] was very unwavering in saying that it is apartheid; this is our support against an anti-colonial struggle," Rawan Tayoon, a Palestinian activist with Young Democratic Socialists, told The Electronic Intifada Podcast.
"It's really historic," added Dele Balogun, a newly elected member of the DSA's National Political Committee who spoke in favor of the resolution at the convention.
"The DSA unfortunately has been a little late to this particular issue," he said, but that had changed with the huge growth of the organization in recent years.
Balogun said that there has been an "influx of more radical members who really understand that socialists are against and fight against oppression everywhere in the world, and particularly with what we have happening to Palestinians."
DSA describes itself as the largest democratic socialist organization in the United States. With more than 25,000 members, it has seen its membership quadruple with the resurgence of left-wing politics in the US and Europe, particularly since the 2016 presidential campaign of Senator Bernie Sanders.
The DSA vote comes after recent decisions by several churches to endorse boycott and divestment and other measures in support of Palestinian rights.
The vote also sends a strong message to lawmakers that efforts at censorship, backed by the Israel lobby, are not slowing the growth of the movement.
Balogun explained that Sanders' refusal to back the BDS campaign shows "some of the limits of the really more liberal politics of Bernie Sanders versus socialist politics. And what I do think is really important is that we build a broad movement to pressure politicians."
Balogun said he is working with the organization to step up its involvement on campuses to support student activists against repression campaigns.
Tayoon added that as a campus activist herself, she is urging other students to accelerate divestment campaigns from companies profiting from Israel's abuses of Palestinian rights.
"The price to pay for opposing mass murder of Palestinians"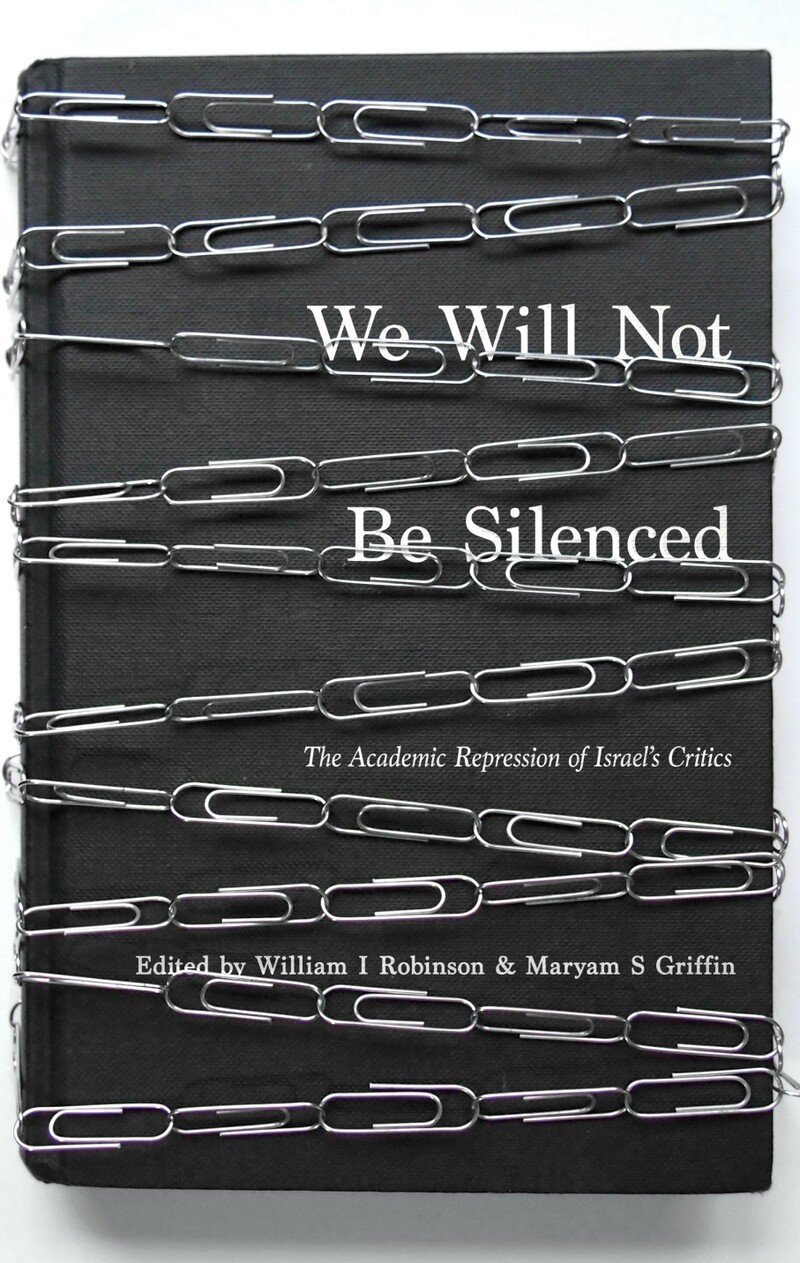 A new book investigates the ways in which Israel lobby organizations intimidate and pressure university administrations, students and scholars to silence criticism of Zionism and Israel.
Maryam Griffin, co-editor with William Robinson of We Will Not Be Silenced: The Academic Repression of Israel's Critics, told The Electronic Intifada Podcast that as a student of several University of California campuses, "it has exposed me to different perspectives of how these forces of repression, particularly as they target any kind of activism that is in any way critical of Israel – or even activism that recognizes the humanity of Palestinians at base – gets targeted."
The book is a collection of essays and testimonials from professors, students and organizers who are on the front lines in the fight against the growing repression of Palestine advocacy on campuses across the US.
Included in We Will Not be Silenced are chapters by Columbia University professor Joseph Massad, two members of the "Irvine 11" – students who protested a speech in 2010 by Israel's then-ambassador to the US and were put on trial – as well as Rabab Abdulhadi of San Francisco State University, who is being sued along with the university as part of a silencing campaign by Israel lobby groups.
Archbishop Desmond Tutu says that the book is "a stunning portrait of the extent to which the forces that suppress free speech are at work in the US university system."
Israel advocacy organizations, Griffin noted, are alarmed that public opinion is rapidly turning against Israel's crimes: "Knowing that they are losing that battle, they have taken to these very directly repressive channels instead."
Along with documenting attacks, Griffin said it was important to highlight the resilience of scholars and students. "People who experience these attacks don't just roll over and give in, so we wanted to make sure that all of the voices in the volume report on the different strategies that they used to resist the pressure to be silent, and how we as a community tend to band together to really resist those efforts."
The last chapter is by Steven Salaita, the Palestinian American professor of American Indian studies who was fired from his teaching job at the University of Illinois at Urbana-Champaign in August 2014, two weeks before he was due to begin, because of his tweets excoriating Israel's attack on Gaza that summer.
In his essay, Salaita "offers a critique of what is happening to academia as a whole," Griffin said.
"He connects that to the rise of corporatism, the rise of transnational capital as a priority in the US university and also to settler-colonialism."
"Those intertwined stories are essential in understanding the stakes of this fight," Griffin added, which manifested for Salaita as "the price he had to pay for opposing the mass murder of Palestinians in Gaza."
Listen to the full interviews with Dele Balogun, Rawan Tayoon and Maryam Griffin via the media player above.
Music: "The Emperor's Clothes" by Invincible
Theme music by Sharif Zakout
Subscribe to The Electronic Intifada Podcast on Apple Podcast (search for The Electronic Intifada). Support our podcast by rating us and leaving a review.
Tags