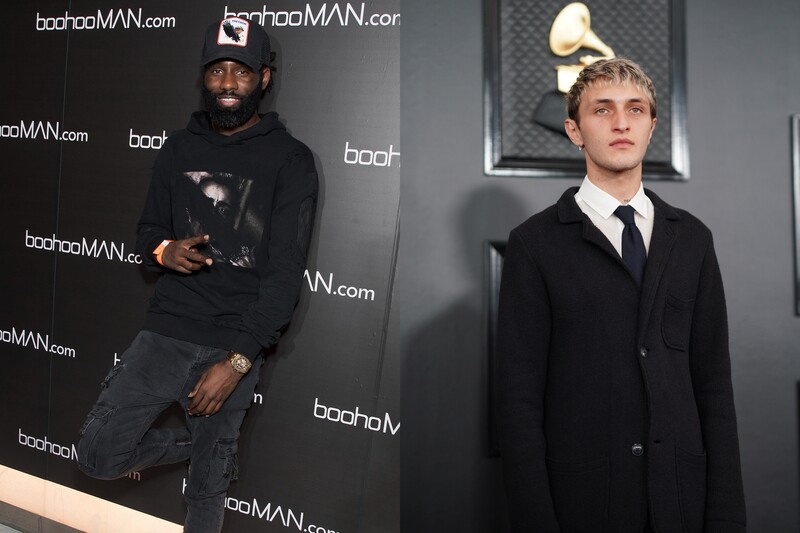 Musicians and celebrities have come out in support of the rapper and Palestine solidarity campaigner Lowkey.
The British pro-Israel lobby group We Believe in Israel demanded last week that streaming giant Spotify delete his music, especially the 2010 track "Long Live Palestine Part 2".
But numerous artists have put their names to an open letter defending him.
The letter, seen by The Electronic Intifada, has been signed by rappers Wretch 32 and Ghetts, model Anwar Hadid, actor Michael Malarkey, Pink Floyd co-founder Roger Waters and hip-hop DJ Charlie Sloth.
The signatories are calling "on Spotify and all other platforms not to buckle to pressure groups who would rather see his music removed than grapple with the issues he highlights."
The letter describes Lowkey as "the target of a coordinated smear campaign to demonize, defame and deplatform him."
"Lowkey's music has inspired and energized millions around the world and ignited an interest in many about the issues he raises in his work," the signatories explained. "As a relentless advocate for Palestinian human rights, he is a target for many who would rather his message not be heard."
Anwar Hadid is the son of Palestinian real estate tycoon Mohamed Hadid, and the younger brother of supermodels Gigi and Bella Hadid.
Outpouring
The others signatories on the letter are:

Award-winning filmmaker Farah Nabulsi, comedian and actor Guz Khan, boxer Billy Dib, award winning musicians Ana Tijoux and FredWreck, artist and music producer Bu Kolthoum, singer Maverick Sabre, rappers Avelino, K Koke and Styles P, musicians Narcy, Mr Hudson, Khxled Siddiq and Blay Vision, record producer Dexplicit, directors Charlie Sarsfield and Chirolles Khalil, actor Aymen Hamdouchi, broadcaster and actor Mim Shaikh and creative directors and photographers Zekaria al-Bostani and Elliot Hensford.

Since news broke last week of the latest Israel lobby campaign against Lowkey, there has been an outpouring of support for the rapper and campaigner on social media.

We Believe in Israel has worked closely with the Israeli government. In 2019, the Act.IL online troll army – run by the Israeli government – listed the group as one of its partners.

One of its other recent campaigns is a petition against an arms embargo on Israel.

On Monday the group said it had collected "over 500" signatures on a petition demanding Spotify delete "extreme anti-Israel content."

Luke Akehurst, director of We Believe in Israel, last week told The Jewish News – an anti-Palestinian publication – that "the presence of Lowkey's music is particularly offensive."

Akehurst emphasized that his group would be campaigning for Lowkey's recordings to be deleted by the streaming giant.
Tags