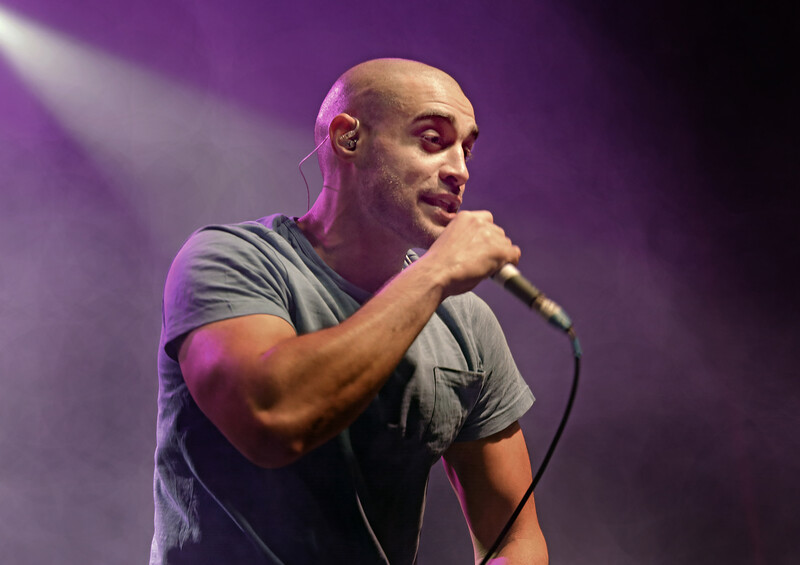 A British pro-Israel lobby group is demanding that Spotify delete the music of rapper and Palestine solidarity campaigner Lowkey.

"The presence of Lowkey's music is particularly offensive," anti-Palestinian newspaper The Jewish News reported in an interview with lobbyist Luke Akehurst this week.

Akehurst is the director of a group called We Believe in Israel.

The paper reported Wednesday that Akehurst's group "Will be campaigning for Spotify to remove 'dozens of instances of problematic material,' including Lowkey's [2010 track] Long Live Palestine – Part 2."

"We expect timely action to be taken," Akehurst demanded, falsely accusing the rapper of "incitement."

If the censorship campaign is successful it can be expected the lobby will go after other political enemies, perhaps even podcasters hosted on Spotify who criticize Israel.

We Believe in Israel's call to ban Lowkey's music from the streaming giant is the latest salvo in an escalating war by the Israel lobby against the rapper – seemingly in revenge for his political stances in support of Palestinian liberation.

Earlier this month Cambridge Palestine Society was forced to postpone a talk by Lowkey after a smear campaign by the Israel lobby on campus.

The talk went ahead a week later. But the lobby wasn't done.

This week, an event by Lowkey planned for the National Union of Students conference was canceled altogether, after another smear campaign by the Union of Jewish Students – an anti-Palestinian group which has been directly funded by the Israeli embassy.

Prime Minister Boris Johnson even commented on the event this week in Parliament, after one of his MPs – without directly naming Lowkey – falsely accused him of being "somebody who is engaged in anti-Semitic conspiracy theories – a rapper."

Johnson called for an "anti-Semitism taskforce devoted to rooting out anti-Semitism in education at all levels" – a harbinger of even more censorship of Palestine-related speech and government control of universities.
Long Live Palestine
Lowkey's three "Long Live Palestine" tracks have become anthems for the Palestine solidarity movement in the UK. The video for part three alone has had more than 1.1 million views on YouTube since it was released in 2019:

Part two also features Palestinian rappers DAM, British-Palestinian artist Shadia Mansour, Iraqi-Canadian rapper Narcy and several others.

Lowkey has worked with some of the biggest names in the British music industry and is widely respected in the UK rap scene.

His music has featured other artists such as Wretch 32, Akala, the Arctic Monkeys, Reverend and the Makers and Babyshambles.
We Believe in Israel is an offshoot of BICOM, a second Israel lobby group.

Both have worked closely with the Israeli government. In 2019, the Act.IL online troll army – run by the Israeli government – listed We Believe in Israel as one of its partners.

Luke Akehurst is a notorious right-wing Labour Party activist and professional Israel lobbyist.

Akehurst is a regular attendee at Israeli government events developing ideas on how to ban Palestine solidarity from online platforms.

One of his organization's other campaigns is a petition against an arms embargo on Israel.
Tags