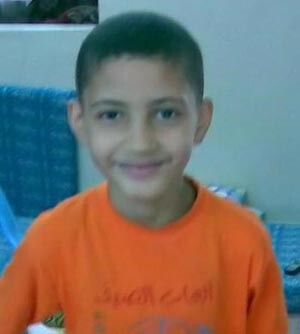 The Swiss defense ministry has confirmed to The Electronic Intifada that it intends to buy Israeli unmanned aerial vehicles (UAV) – commonly known as drones – and that it is totally unconcerned that these were developed and tested in the commission of Israeli war crimes against Palestinians living under military occupation.
Israeli media reported last week that the Swiss military has decided to buy the Hermes 900 drone made by Elbit Systems in a deal worth $280 million.
"It is true that the Swiss Department of Defence, Civil Protection and Sports has decided in favor of an Elbit UAV (non-armed) for the future drone system," defense ministry spokesperson Renato Kalbermatten wrote to The Electronic Intifada.
The Swiss military chose the Elbit drone from a shortlist that included only one other company, Israel Aircraft Industries. The decision must still be approved by the Federal Council, the country's parliament.
"Field-tested" on Palestinians
The Hermes drone, a version of which is also being purchased by the UK, has been "field-tested" on captive Palestinians.
Mamoun al-Dam, aged 12, was playing football when he was killed by an Israeli drone strike in the occupied Gaza Strip on 20 June 2012.
He is one of more than 800 Palestinians who have been killed in Israeli drone attacks since 2006, as the UK charity War on Want revealed in a report last year.
In a 2009 report titled "Precisely Wrong," Human Rights Watch documented Israeli drone attacks on civilians, including against an elementary school and private homes, during Israel's three-week long assault on Gaza in December 2008-January 2009.
The report focuses on six specific drone attacks, "all far from areas where fighting between Israeli and Palestinian forces was taking place," that killed 29 civilians, eight of them children.
In light of such crimes, Palestinians called in 2011 for an "urgent military embargo against Israel, 'similar to that imposed against apartheid South Africa in the past.'"
Swiss denial
The Electronic Intifada inquired if Switzerland's doing business with Elbit Systems would contradict its commitments to advance human rights around the world.
State pension funds in several countries have divested from Elbit Systems because of its role in war crimes, including the construction of Israel's illegal land annexation wall in the occupied West Bank.
The Swiss foreign ministry claims that the country's foreign policy mission is to "respect human rights," to "promote democracy" and to "promote the peaceful coexistence of peoples."
Switzerland is the home of the International Committee of the Red Cross and the depository of the Fourth Geneva Convention on protecting civilians in time of war.
But according to the defense ministry's Kalbermatten, "the procurement of defense equipment from Israel is compatible with the foreign and security policy of Switzerland."
In response to questions about the Hermes drone's history of use and development in war crimes against Palestinians, Kalbermatten issued this denial: "The Swiss Department of Defence, Civil Protection and Sports does not associate itself with the characterization in your question and points out that allegations of violation of international humanitarian law have been directed against both sides."
Who decides?
Notably, The Electronic Intifada had initially directed its inquiries to the Swiss foreign ministry, which refused to comment on the human rights questions raised and referred the entire matter to the defense department – an indication that "human rights" commitments carry no real weight in government decision-making.
Switzerland's dismissal of any human rights concerns regarding its trade with Elbit also flies in the face of the Ruggie Principles, adopted by the UN Human Rights Council in 2011 and aimed at "preventing and addressing the risk of adverse human rights impacts linked to business activity."
Public opposition
The advocacy group BDS Switzerland last year launched a campaign and petition to urge parliament not to approve the purchase of any Israeli drones, arguing that "military collaboration with Israel contradicts the special obligations that Switzerland has as not only a state party to the Geneva Conventions but also as its depository state."
The group says it has collected more than eleven thousand signatures to date.
If approved by parliament, the Swiss decision to buy the blood-stained Elbit drones will be only the latest manifestation of a history of military complicity with Israel that undermines Switzerland's self-serving propaganda that it is a country that promotes peace and respect for human rights around the world.
Tags