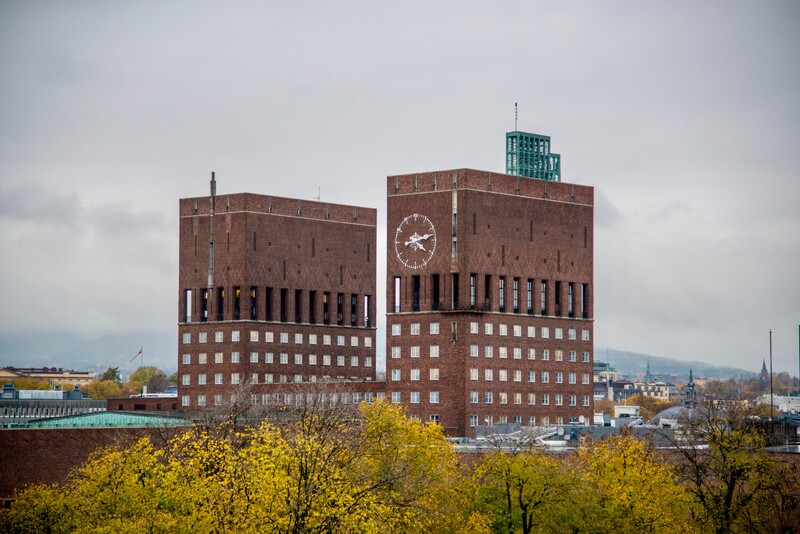 Norway's capital is banning goods and services from Israeli settlements from public contracts.
The ban on purchases from Israel's colonies on occupied Palestinian land is contained in the platform of the Oslo city council's new ruling coalition.
In their 2019-2023 plan, the Socialist Left, Green and Labor parties commit to ensuring that public procurement does not include "goods and services produced on territory occupied in violation of international law by companies operating under the permission of the occupying power."
Israeli settlement construction in the occupied West Bank, including East Jerusalem, and Syria's Golan Heights is a war crime.
"The Palestinian people, who have to deal with the illegal occupation of their territory every single day, deserve international attention and support," Sunniva Eidsvoll, leader of the Socialist Left Party in the Oslo city council, said. "It is a shared global responsibility to help ensure that human rights and international law are not violated."
"I am proud that the Oslo city council is now taking steps to prevent goods and services purchased by the city from supporting an illegal occupation of Palestine or other territories," Eidsvoll added.
The Palestinian BDS National Committee (BNC), the steering group for the global boycott, divestment and sanctions campaign, welcomed the move.
"A ban on goods and services from Israel's illegal settlements is the very least that government institutions should enact to cut their complicity with Israel's regime of apartheid, settler-colonialism and occupation," the BNC's Alys Samson Estapé said.
Estapé also urged Norway's government to end its arms trade and military collaboration with Israel.
Oslo's ban does not distinguish between Israeli and international corporations that operate in Israel's illegal settlements, the BNC notes.
Five other Norwegian cities including Trondheim and Tromsø have already adopted similar bans on settlement goods and services.
In 2018, the city council in the Irish capital Dublin voted to discontinue contracts with international firms that assist the Israeli military occupation.
A bill to ban trade in settlement goods throughout the Republic of Ireland is making its way through the state's legislative process in the face of stiff opposition from the Irish government, US politicians and the Israel lobby.
There is a growing consensus among human rights defenders and jurists that trading with settlements facilitates war crimes and must be banned.
Last week the UN's independent expert on human rights in the occupied Palestinian territories reaffirmed the need for a ban.
Michael Lynk told the General Assembly's human rights committee that the UN must complete and publish its database of "businesses engaged in activities related to the illegal settlements."
The UN Human Rights Council voted for the creation of the database in 2016.
Human rights groups have expressed concern that Michelle Bachelet, the UN human rights chief, has so far failed to publish the database due to political pressure.
Tags