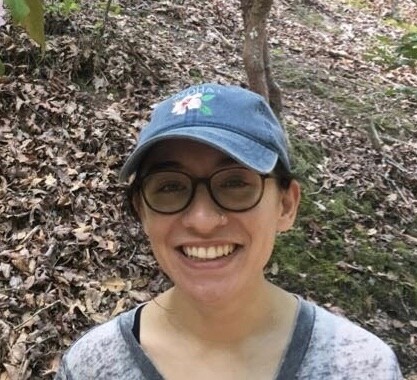 For some, Lara Alqasem may be taking a noble stance by insisting that she ought to be allowed to study at Hebrew University in Jerusalem, despite the Israeli government's effort to deport her.
It is intuitive and natural to stand by any Palestinian, especially when they are in Israeli detention, and to that extent she deserves solidarity.
But her actions merit a closer look from the perspective of their impact on efforts led by Palestinians to hold Israel accountable for catastrophic and ongoing violations of their rights.
From that point of view, Alqasem's decision to enroll at Hebrew University directly violates and undermines the Palestinian campaign to boycott Israeli institutions complicit in Israel's regime of occupation, settler-colonialism and apartheid, especially since her case has become an international political issue.
Denied entry
The 22-year-old US citizen with Palestinian grandparents landed at Ben Gurion airport on 2 October and was denied entry despite having a student visa for a graduate program issued by the Israeli consulate in Miami.
The pretext for denying her entry is her previous membership in the University of Florida chapter of Students for Justice in Palestine, which supports the BDS – boycott, divestment and sanctions – movement for Palestinian rights.
This is part of an ongoing crackdown, led by Israel's strategic affairs minister Gilad Erdan, against supporters of Palestinian rights.
"Lara served as president of a chapter of one of the most extreme and hate-filled anti-Israel BDS groups in the US," Erdan said. "Israel will not allow entry to those who work to harm the country, whatever their excuse."
The Israeli government has based its case against Alqasem on claims made by the anti-Palestinian website Canary Mission.
Since she landed, Alqasem has been detained at Ben Gurion airport pending court challenges to the decision to deny her entry.
On Monday, an Israeli judge ruled that she would remain in detention until her case is settled.
The Electronic Intifada understands that another hearing is set for Thursday.
The Israeli government insists that Alqasem is not being detained since she is free to return to the US any time she chooses.
Demand for denunciation
On Tuesday, Erdan changed his tune – evidently seeing the opportunity to turn Alqasem's case into a victory for Israeli propaganda.
"If Lara Alqasem will tomorrow in her own voice, not through all kinds of lawyers or statements that can be misconstrued, say that support for BDS is not legitimate and she regrets what she did, we will certainly reconsider our position," Erdan stated.
Indeed, through her lawyers and family, Alqasem has already made clear that if she ever supported the Palestinian-led nonviolent movement to bring pressure on Israel to stop its crimes against Palestinians, she no longer does.
"In her appeal, Alqasem has argued that she never actively participated in boycott campaigns, and promised the court that she would not promote them in the future," the Associated Press reported.
"We're talking about someone who simply wants to study in Israel, who is not boycotting anything," her lawyer, Yotam Ben-Hillel, told the AP. "She's not even part of the student organization anymore."
"She may have been critical of some of Israel's policies in the past but she respects Israeli society and culture," Lara's mother, Karen Alqasem, told the AP. "To her, this isn't a contradiction."
Cause celebre
In the meantime, Alqasem has become a cause celebre for liberal and right-wing Zionists.
She has received visits from lawmakers of Israel's leftist Meretz party, which like its right-wing Zionist counterparts opposes any return of Palestinian refugees to their homes in what is now Israel because they are not Jews.
Hebrew University, an institution complicit in theft of Palestinian land and other forms of discrimination, and which opposes the BDS movement, has asked to join her legal appeal.
And on the opinion page of The New York Times, Bari Weiss and Bret Stephens, two right-wing, staunchly pro-Israel columnists, have also rallied to Alqasem's defense.
"Israelis have good reason to see the BDS campaign as a thinly veiled form of bigotry," the columnists write, smearing it as akin to the Nazi boycott of Jewish businesses. They also attempt to tie Students for Justice in Palestine to terrorism, another gross smear.
Yet they suggest that letting Alqasem in could help "stem a worrying trend among young American Jews, who are increasingly alienated from Israel because of its hardline policies."
Weiss fought staunchly against the academic freedom of Palestinians, Arabs and Muslims at Columbia University when she was a student there, yet without irony she now defends Alqasem.
It's no surprise however that anti-Palestinian polemicists like Stephens and Weiss would want to see students like Alqasem crossing the boycott picket line.
Violating the boycott
But PACBI – the Palestinian Campaign for the Academic and Cultural Boycott of Israel – takes a different and clear stance. The campaign group wrote to The Electronic Intifada:
"Any international student, regardless of her/his identity, enrolling in a complicit Israeli university, like the Hebrew University, is violating the relevant BDS guidelines. We strongly advise against such enrollment and against any other connection to these complicit institutions."
"The Hebrew University, like all Israeli universities, contributes to Israel's regime of occupation, settler-colonialism and apartheid. These institutions play a persistent role in planning, implementing, justifying or whitewashing Israel's violations of Palestinian human rights," PACBI added.
There's a couple of important things to note about this statement – its reference to international students as well as identity.
Some might argue that Alqasem's Palestinian ancestry justifies her attending Hebrew University. But this is not the case.
PACBI's academic boycott guidelines do permit some Palestinians – those with Israeli citizenship – to attend Israeli universities, but this is not merely because of their ethnic identity as Palestinians.
Rather, it is because they are in a "coercive relationship" with the Israeli state. As taxpayers and citizens – albeit second class because they are not Jewish – Palestinians in Israel have no choice but to attend Israeli schools and universities to fulfill their right to an education while remaining steadfast in their homeland.
Their situation is therefore akin to Black South Africans who fought for access to and attended the apartheid regime's universities in their country, or Black Americans who insisted on attending racist institutions as part of the civil rights struggle to force an end to segregation.
This "coercive relationship" analysis can arguably be extended to Palestinians living in the occupied West Bank, especially East Jerusalem, where Palestinian educational choices are severely restricted by Israel.
But it is difficult to see how it could apply to someone like Alqasem, an international student who with her US citizenship is not dependent on Israeli institutions for an education.
Alqasem's personal desire – shared by many Palestinians in the diaspora – to be connected with her ancestral homeland is also understandable, but as an American citizen she already had possibilities to do that which for millions of stateless Palestinian refugees remain a dream.
With her US passport, Alqasem is nominally able to visit historic Palestine – or enroll in a Palestinian university – though due to Israel's arbitrary discrimination, Palestinian Americans are frequently denied entry.
Yet as her case proves, going to the trouble of obtaining a student visa from Israel provides no greater guarantee of entry.
Paying a price
It would be especially unfortunate if Alqasem decides to denounce the boycott call when others are paying a price for respecting it.
This week University of Michigan professor John Cheney-Lippold was denied a raise and a sabbatical as punishment for refusing to write a recommendation letter for a student for a study abroad program in Israel.
If a student had wanted to do a study abroad program at an institution in South Africa under apartheid, Cheney-Lippold had explained previously, "I would have declined to write a letter for her as well."
And USACBI, a US-based group that supports the academic boycott, has launched a major campaign against study abroad programs in Israel.
Campaigners argue that because Israel regularly and arbitrarily denies entry to persons of Arab, Middle Eastern or Muslim ancestry, these study abroad programs violate equal rights clauses in educational institutions.
As an individual, Alqasem is of course free to accede to Israel's demand to publicly denounce BDS in exchange for a personal benefit. But if she does so she will be striking a blow at the collective efforts of people all over the world to end Israel's brutal repression of Palestinians.
Alqasem's lawyer, Yotam Ben-Hillel, responded to a request for comment from The Electronic Intifada by saying he would meet with a representative of the publication in person in Jerusalem – an impractical condition since the publication does not have a representative there.
He then responded to a follow-up asking him to speak by telephone or Skype, or to provide written answers to the questions sent by The Electronic Intifada, by saying he was too busy to do so in advance of Thursday's hearing in Alqasem's case.
Tags