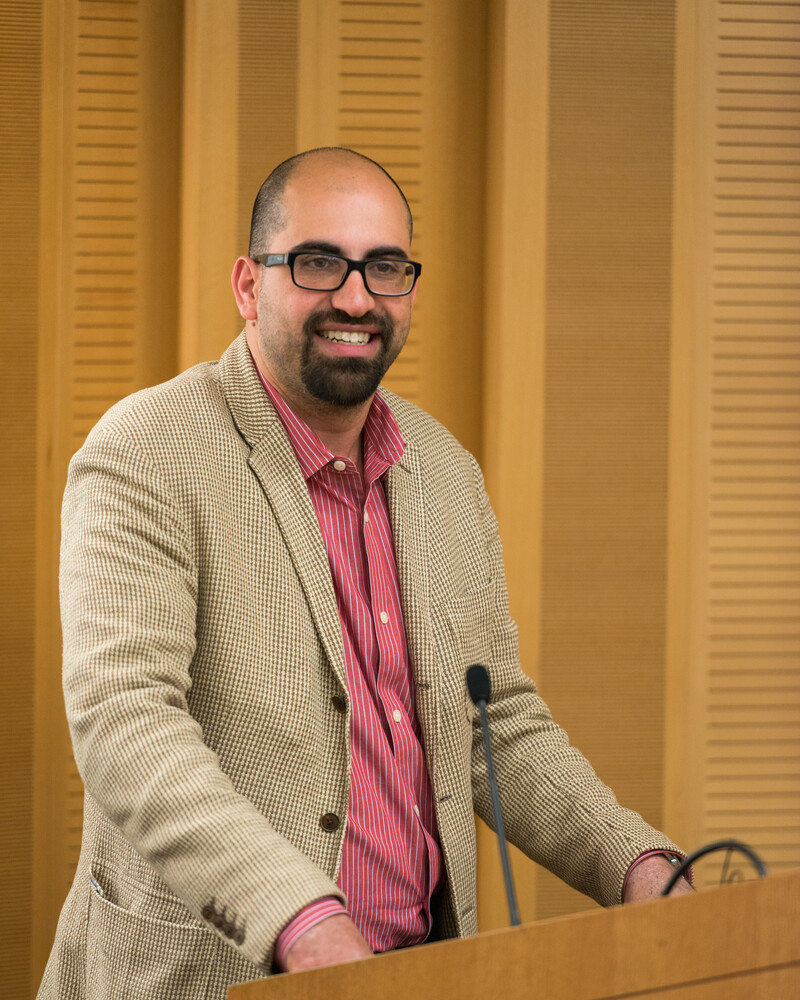 A federal judge has allowed Steven Salaita to reinstate a claim against University of Illinois officials including former Chancellor Phyllis Wise for destroying evidence related to his firing last year.
Earlier this month, US District Judge Harry Leinenweber had thrown out that part of Salaita's lawsuit while allowing his claims for breach of contract and violation of his First Amendment free speech rights to proceed.
Just before he was about to start teaching in August 2014, the university reneged on Salaita's employment as a tenured professor in the American Indian Studies program following a campaign attacking him for tweets critical of Israel's assault on Gaza.
Destroying evidence
At a status hearing in federal court in Chicago on Thursday, Anand Swaminathan, one of Salaita's attorneys, argued that new evidence justified bringing the claim back.
On 5 August this year, Wise announced her resignation as chancellor, the top official at the Urbana-Champaign campus where Salaita was due to teach.
The next day, the university revealed that Wise and other top officials had for months been using private email addresses to discuss Salaita and other official matters in an apparent attempt to evade disclosure laws.
In motions filed by his attorneys earlier this week, Salaita argued that the new evidence clearly indicated that university officials had engaged in spoliation – destruction – of evidence.
Chris Wilson, a lawyer representing the university, told the judge during the hearing that the emails did not justify bringing back the charge.
In response, Swaminathan read out in court an 18 September 2014 email from Wise, in which she wrote that university spokesperson Robin Kaler "has warned me and others not to use email since we are now in litigation phase. We are doing virtually nothing over our Illinois email addresses. I am even being careful with this email address and deleting after sending."
Judge Leinenweber remarked that "everyone has read in the paper" about Wise's conduct – an indication of the high media profile the scandals at the university, including the Salaita matter, have assumed.
The judge said in the hearing that he would rule after the university's lawyers had filed a written response.
However, court records do not show that such a response was filed. Nonetheless, the judge issued an order Thursday evening allowing Salaita to amend his lawsuit to include the spoliation of evidence charge.
This could mean that the judge found Wise's email so damning on its face that nothing the university could have said would have persuaded him not to allow Salaita to pursue the matter.
If the spoliation of evidence is proven it could lead to a monetary penalty against the university. It could also lead to what is called an "adverse inference" sanction, where the judge tells the jury to assume that the lost evidence would have been harmful to the party that destroyed it.
The next status hearing is set for 27 October. Lawyers are expected to spend the next few months in discovery – the process of revealing evidence – and depositions. A trial is unlikely before early 2016.
The judge has yet to rule on a second motion filed by Salaita's lawyers this week asking the court to order the university to take steps to preserve evidence from further destruction.
Email revelations
Emails, some still coming to light, have revealed hitherto unknown aspects of the Salaita matter.
Earlier this week, for instance, The Electronic Intifada exclusively revealed the intervention in the case of US Senator Dick Durbin, a senior member of the Democratic Party leadership.
Tags