trolls
Asa Winstanley 25 June 2019
"Grassroots" Israeli influence campaign actually run by intelligence veterans. Read more about How Israeli spies are flooding Facebook and Twitter
Nora Barrows-Friedman 1 February 2019
Listen to the first episode of the all-new Electronic Intifada Podcast! Read more about Podcast Ep 1: Who's behind the anti-Corbyn troll army?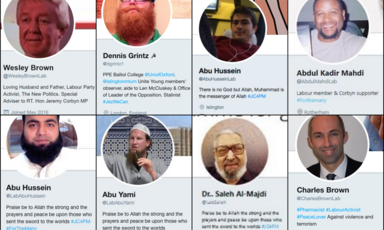 Asa Winstanley 17 January 2019
High-profile politicians were fooled by network of trolls aiming to frame Jeremy Corbyn. Read more about Fake Labour accounts fueling "anti-Semitism crisis"