Sarit Michaeli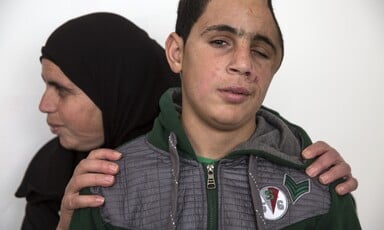 Ali Abunimah 27 February 2018
Brazen claims to absolve Israel in shooting of Muhammad Tamimi dismissed by human rights defenders. Read more about Israel lies that boy shot in head "fell off bike"
Maureen Clare Murphy 19 December 2017
Israeli gunman questioned by police but then released. Read more about Israeli settler kills farmer but Palestinians face charges
Ali Abunimah 28 June 2015
Comments by former director of B'Tselem USA suggest the organization worked to aid Israel's official hasbara, or propaganda, efforts. Read more about Has human rights group B'Tselem ended its role in Israel's propaganda?