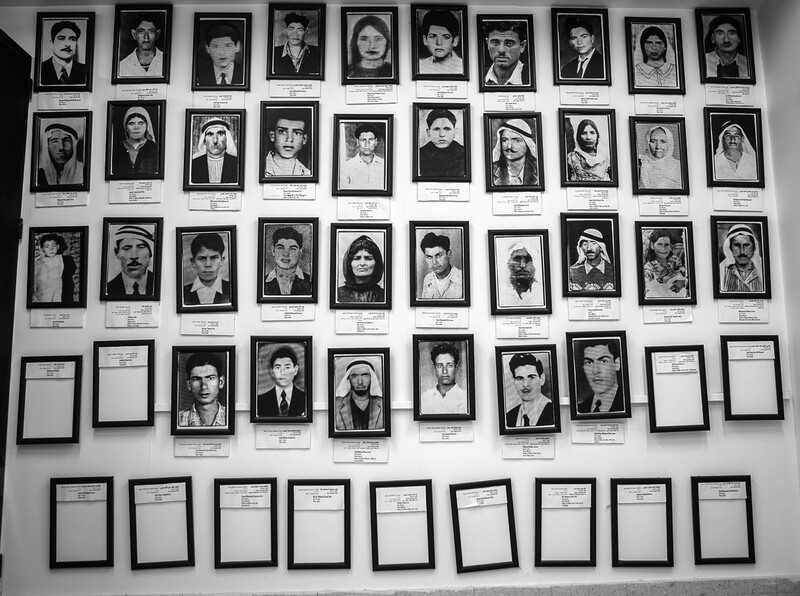 On 29 October 1956, Israeli border police carried out a massacre in the Palestinian village of Kafr Qassem, situated in the central district of present-day Israel.
The massacre took place on the eve of the Suez crisis — in which Israel invaded Egypt with the backing of France and Britain. It followed the announcement of a curfew by Israel in the middle of that day.
Although most Palestinians who were outside their villages were doing agricultural work in the fields and had no way of knowing about the curfew, Israeli border police were ordered by the military to shoot anyone who returned after 5pm.
Many Israeli officers did not comply. Yet in Kafr Qassem, the order was carried out. Forty-eight men, women and children were slain — 23 of the victims were children between eight and 17 years old. One of those killed was a pregnant woman.
"You won't find any mention of the massacre in any Israeli schoolbook sealed by the ministry of education," Lina Badr, a 19-year-old from Kafr Qassem, said in an interview with The Electronic Intifada.
"So Arab schools around the country make sure to dedicate the week before the anniversary each year for educational events, school trips to the [Kafr Qassem massacre] museum, and distributing literature about the full story of what happened during the massacre.
"Plus, each year for over half a century we hold a huge demonstration on 29 October to make sure it is clear: there will be no forgetting."
Residents from Kafr Qasim said that they plan to march from the village's mosque to the site of the killings to commemorate the massacre on Tuesday.
Although 57 years have passed, most of the few remaining survivors are still too scared to speak publicly.
Air "full of bullets"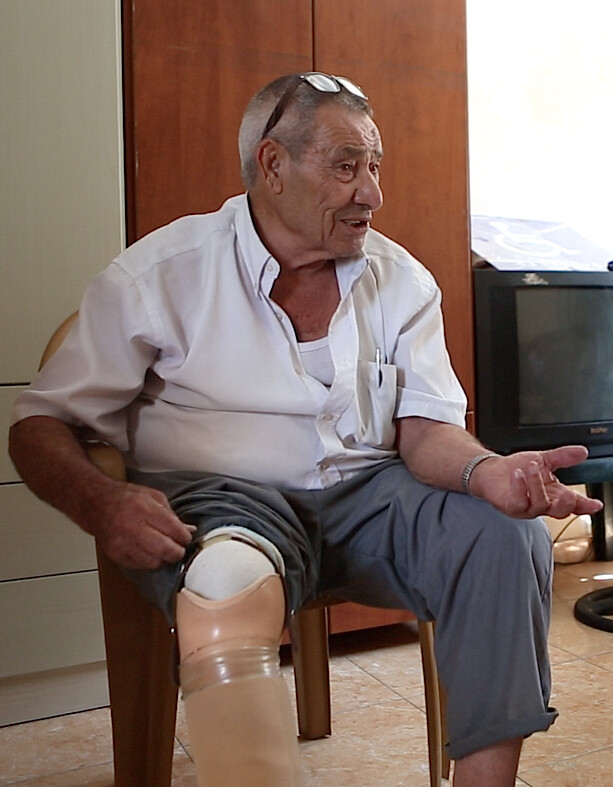 Ismail al-Badr, a 74-year-old man who survived the massacre despite being shot, told The Electronic Intifada that the Israeli soldiers "tried to get rid of all of us."
Just 17 at the time, al-Badr returned to the village shortly after 5pm. He had spent the day selling vegetables in Petach Tikva, a city in Israel. "I came back with my cart and donkey and there were a lot of people at the entrance of the village. A soldier with an Uzi stopped me and asked where I was from," he said.
"I told him Kafr Qassem, but he stood up and looked past me. I heard gun shots. Another soldier was shooting people behind us. I heard him saying 'get rid of all of them' in Hebrew.
"The air was full of bullets. I was very scared and didn't know if I should run or hide. I started moving back and forth to dodge bullets. Everyone was being shot, and then suddenly I felt that my leg was hit and I fell."
Al-Badr then pretended he was dead until all the soldiers got in their vehicles and left. After they were all gone, he crawled towards a nearby building to hide. At this point, he recalled, distant soldiers fired at him again but missed and hit a car.
"There were soldiers everywhere, so I crawled into the olive tree orchard and hid there. God must love me because he showed me where to hide," said al-Badr, adding that he spent the entire night in the field. "There was still a curfew until the next morning, so no one found me that night."
Palestinians from the neighboring village of Jaljuliya were forced by Israeli soldiers to come to Kafr Qassem and dig a mass grave for the victims. "My father was called to identify the bodies. As he walked through the field, he found me laying there. I caught his eye because I was wearing a yellow shirt," al-Badr said.
"My leg was still bleeding and there were worms in it," he added. Several days later, after unsuccessfully trying to treat the infection in his leg, doctors decided to amputate it.
Several of his cousins and his mother-in-law had been killed. "The people killed that day were just civilians," stressed Rami Amr, a volunteer guide at the Kafr Qassem Massacre Museum. "They weren't fighters, they didn't have weapons, they were just coming home from work."
Al-Badr spent two months in the hospital after the massacre, and it took several years of physical therapy to regain the ability to walk.
He has repeatedly sought compensation for the loss of his leg. In 1959, he was given the inadequate one-time sum of 450 dinars from the Israeli national insurance to pay for medical treatment.
In the 1990s, al-Badr was given another single lump sum of 2,800 shekels as compensation. That is approximately $800 today.
Humiliation
"Today I want medication and special medical socks for my prosthetic leg," he said. "They told me at the [Israeli national] clinic not to come back anymore. They were tired of seeing me."
Needing regular medical treatment for other problems, including impaired hearing, he is continually denied entrance to the local Israeli clinic. "The security guard stops me at the door and doesn't let me in anymore," he said.
He also said that he no longer travels to the occupied West Bank to visit friends and relatives because the Israeli soldiers "humiliate me by making me take off my leg at the checkpoint. What do they want with my leg? It's plastic."
The police officers who carried out the killings were later taken to court, where they were found guilty of not disobeying "illegal orders" and were sentenced to lengthy terms of imprisonment. But they were all issued pardons that cut their sentences significantly, and the commander was symbolically fined a single Israeli qirsh (the currency at the time, equivalent to a penny).
"He had to pay a single qirsh. Dozens dead, and look at me. Look at my leg," said al-Badr. "Do you see any justice in my case?"
In December 2007 — 51 years later — Israeli President Shimon Peres apologized for the massacre during an Eid al-Adha reception in the village. "A terrible event happened here in the past, and we are very sorry for it," he said.
"The Arab citizens do not need charity, but opportunity. The link between religion and violence should be severed. We are all children of the same God, who has not given us permission to kill, oppress and humiliate others," Peres added ("President Peres apologizes for Kafr Qasem massacre of 1956," Haaretz, 21 December 2007).
While Peres' words reflect the image of a peace-seeker he has sought to cultivate in the international arena, his apology rang hollow to most Palestinians.
Al-Badr said that no one ever notified him of the apology. "This is the first I've heard of Peres coming to Kafr Qassem. I used to write him letters demanding compensation, but I'm sure no one ever read them."
"Respect our dead"
The museum volunteer Rami Amr, on the other hand, stated that "we don't want [Peres'] personal apology. We're still waiting for a confession. That's the justice we want — just this small thing for the children of our martyrs. It's about respecting our dead."
As he spoke, Amr gestured to a wall covered with the photographs of those who were killed in the massacre — among them were elderly, women and children, as well as a handful of blank picture frames for the bodies that were too badly disfigured to be identified.
"We don't call for revenge, but we want to send a message to the extremist Israeli government," Amr said. "We haven't forgotten our massacre after 57 years, and do not deny that it happened."
The Kafr Qassem massacre is just one from a long list of assaults on the Palestinian minority in present-day Israel.
"All of the massacres we've experienced as Palestinians inside [Israel] are tied together and have their roots in the Nakba. There is a straight line tying the Kafr Qassem massacre to the Prawer Plan today," said Amr, referring to the ongoing dispossession of Palestinian Bedouins in the Naqab (Negev) region.
In 1976, Israeli police killed six Palestinian citizens during demonstrations against the state's confiscation of thousands of dunums of land (one dunum is the equivalent of 1,000 square meters). The event came to be known as Land Day and is commemorated annually.
At the onset of the second intifada in October 2000, 13 unarmed protesters — all Palestinian citizens of Israel — were shot and killed by Israeli police during demonstrations across the country. Despite a commission that found that police had "illegally used rubber-coated bullets, live ammunition and snipers," justice has yet to be delivered for their deaths.
On 4 August 2005, Israeli soldier Eden Natan Zada killed four Palestinian citizens and injured another 23 when he boarded a public bus in the town of Shefa Amr and opened fire on the passengers. Four of those who killed him in self-defense were found guilty of attempted manslaughter in July, and another seven were convicted of charges related to aggravated assault on police officers.
"Obviously it would be better for the Israelis if with time … we would forget that the Kafr Qassem massacre ever happened," Lina Badr said.
"But it's important to us as Palestinians living in this country that even after a hundred years, our children still feel that pain, the suffering of our grandparents and great grandparents, knowing always that the Jewish majority is scared that the Arab minority continues to grow bigger and stronger."
Patrick O. Strickland is an independent journalist whose articles have appeared on Al Jazeera English, Truthout and The Electronic Intifada. Follow him on Twitter @P_Strickland_.
Tags