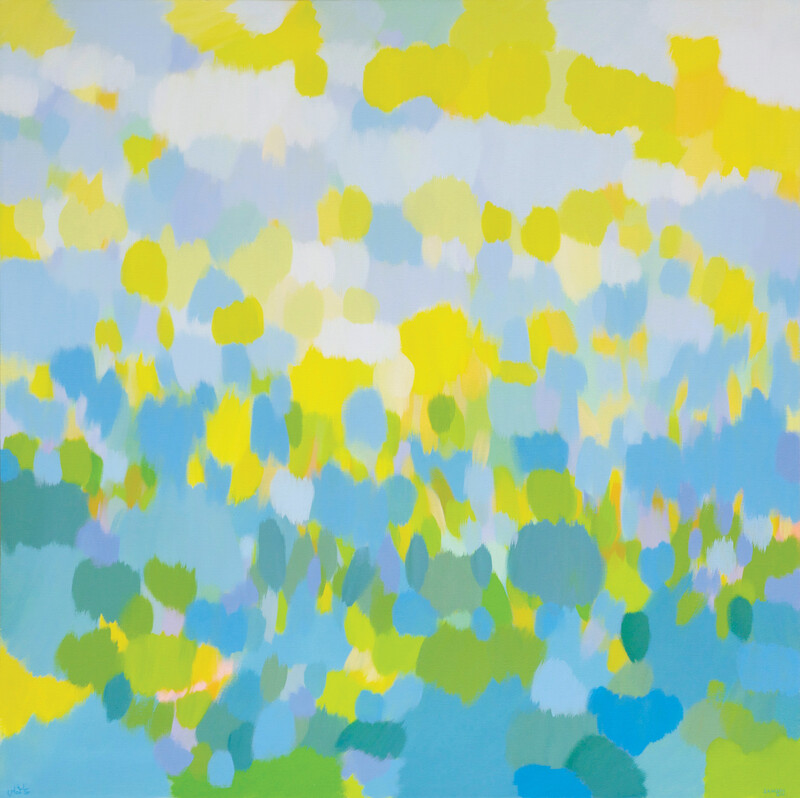 Later this week, London's Ayyam Gallery sees the opening of its second exhibition showcasing the work of a Palestinian artist. Samia Halaby's New Paintings follows Khaled Jarrar's Whole in the Wall which showed earlier this summer.
Samia Halaby, born in Jerusalem in 1936, is a high-profile figure both as an artist and an academic. Examples of her work are held at some of the world's leading galleries, including Mathaf: Arab Museum of Modern Art (Qatar), the Guggenheim (New York), the British Museum (London), the Jordanian National Museum (Amman) and L'Institut du Monde Arabe (Paris). She is also the author of Liberation Art of Palestine.
Halaby's varied work ranges from figurative and sometimes direct images relating to Palestine, such as her Kafr Qasem Massacre series, based on interviews with the survivors of the killing of 49 people in the village by Israeli soldiers in 1956.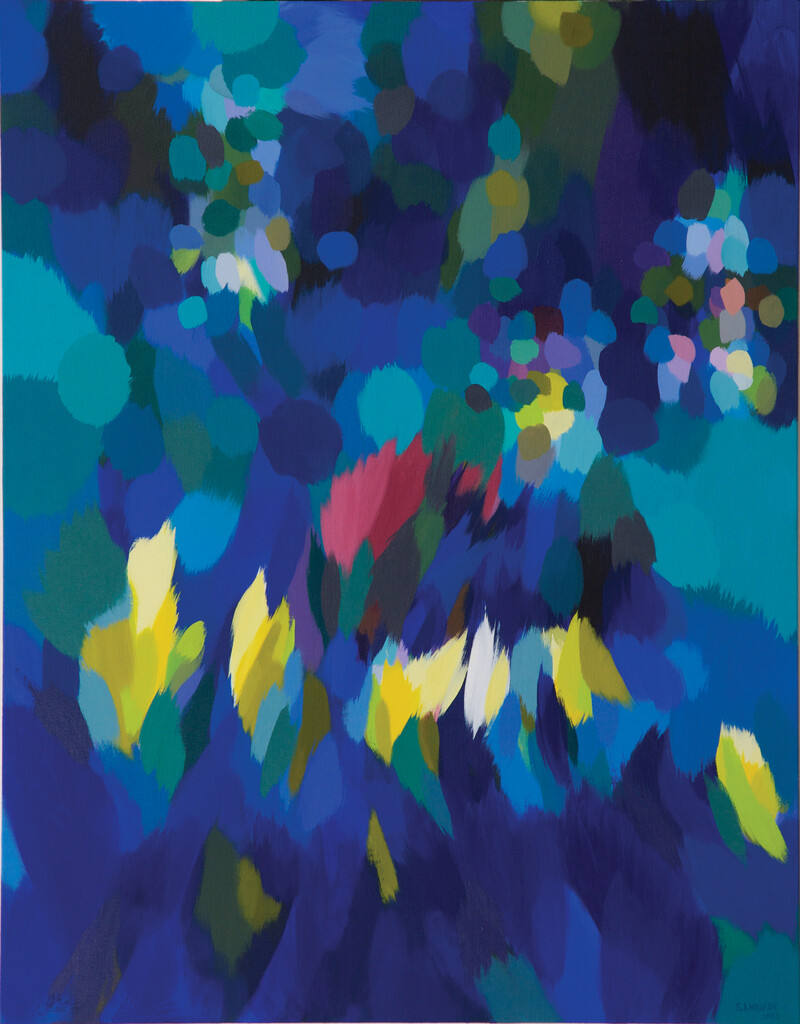 Her new show, however, displays a very different side of Halaby's artistic personality. It features colorful, semi-abstract images of flowers and landscapes. Even these, however, still resonate with Halaby's Palestinian roots, according to the gallery's information:
Halaby believes the nature of abstraction allows viewers to recognize their own memories and experiences within her work. She states, "Abstraction is not about the artist or his or her individualism, but rather about the far more difficult and thus more satisfying ambition to invent a visual language capable of containing exchangeable knowledge. Of course, the uniqueness of painting is that this shared knowledge is a visual one." Within the show, "Takheel I" and "Takheel 2" (both works, 2013) were titled after a friend highlighted the fact that she had unconsciously used the colors and formal qualities of embroidery made in the mountain villages of Palestine, a style which is referred to as Takheel."
Samia Halaby – New Paintings runs at Ayyam Gallery, London from 9 October to 30 November.
All images courtesy of the artist/Ayyam Gallery.
Tags