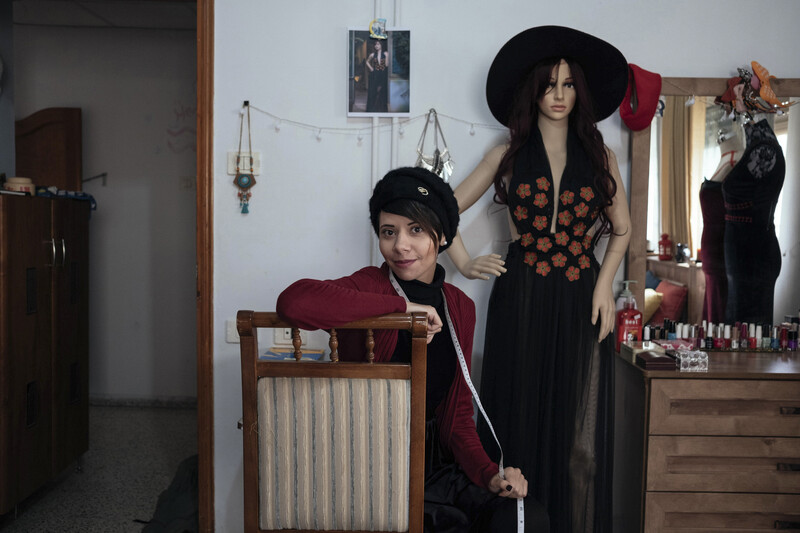 Haya Khalid currently designs and constructs clothing in a makeshift studio in her bedroom in the occupied West Bank city of Ramallah.
But the 27-year-old aspires to see her fashion worn around the world.
Haya grew up in Nur Shams camp near the city of Tulkarm, also in the West Bank. Her family is originally from Ijzem village near the coastal city of Haifa. The village was depopulated like hundreds of others around the time of the establishment of the state of Israel in May 1948.
Self-taught, Haya says drawing is "in her blood" and that she has been designing since she was young.
She has a degree in computer engineering from Birzeit University near Ramallah but abandoned the profession after only a few months to pursue her love for fashion.
The designer says her motivation to create a modern Palestinian fashion line came from the "other side of the wall."
High-end Israeli fashion designers have appropriated traditional Palestinian textiles and motifs into their couture designs.
During Tel Aviv Fashion Week in 2015, an Israeli designer sent models down the runway wearing garments fabricated out of the kuffiyeh – the traditional checkered scarf most famously worn by Yasser Arafat, the late Palestine Liberation Organization leader.
Haya started her own line to take back ownership of Palestinian cultural heritage.
Her brand ReBorn is inspired by the traditional Palestinian dresses worn by her grandmother. Haya's goal is to make modern fashion pieces drawing from Palestinian heritage by incorporating traditional fabric and Palestinian embroidery into her own contemporary designs.
"As modern Palestinian women, we don't wear what our grandmothers wore. The traditional dresses are heavy and hot. They would be hard to work in," she explains.
"In order to make the new generation want to carry on Palestinian clothing traditions, we must make it into a new style."
Megan Jelinger is an American documentary photographer from Northwest Ohio, currently based Jerusalem.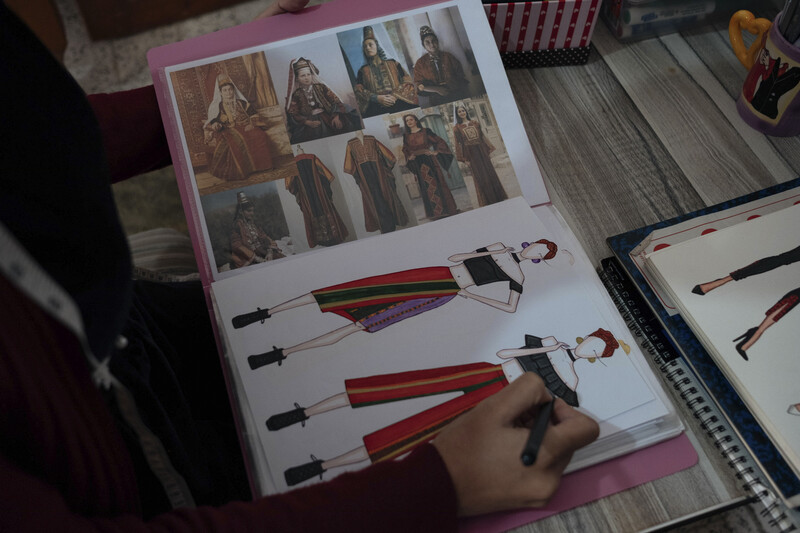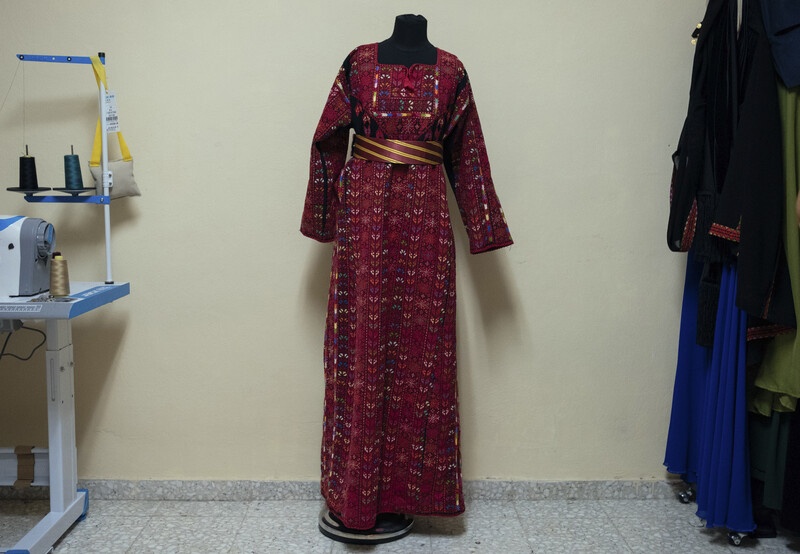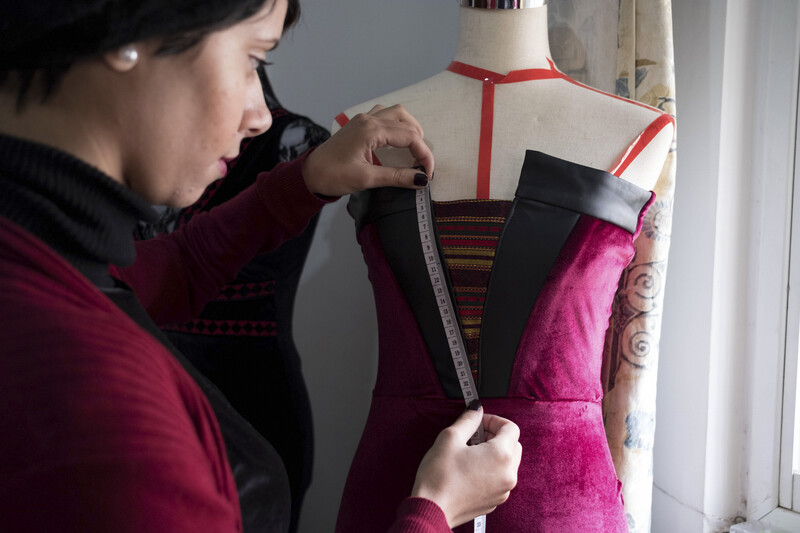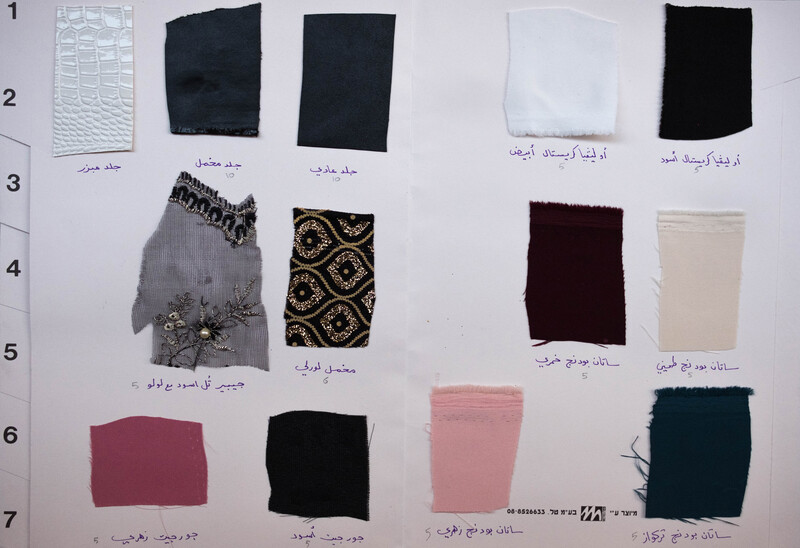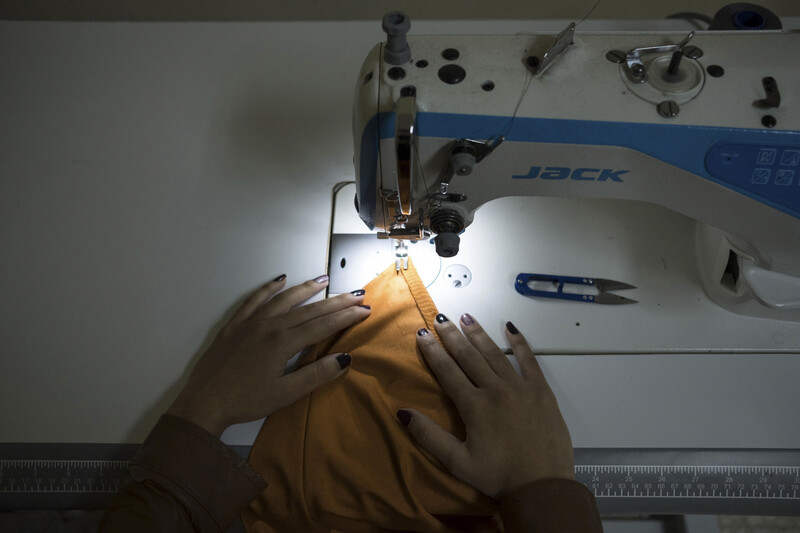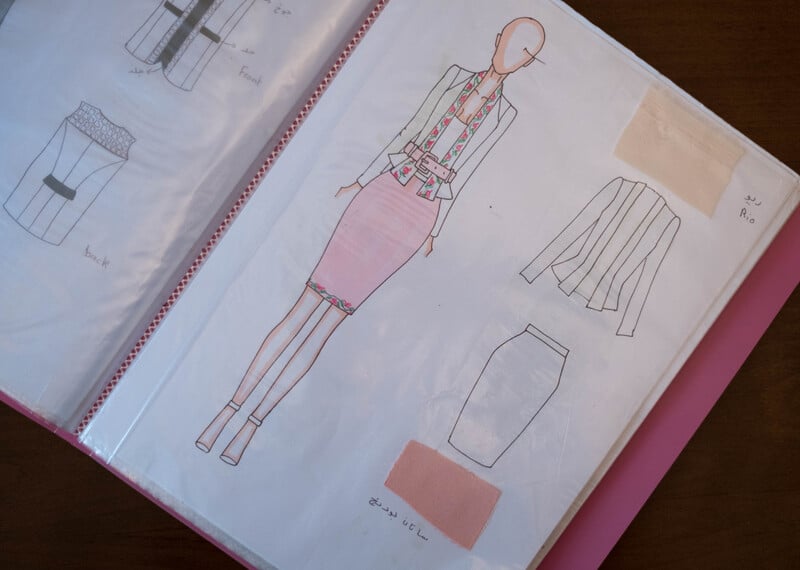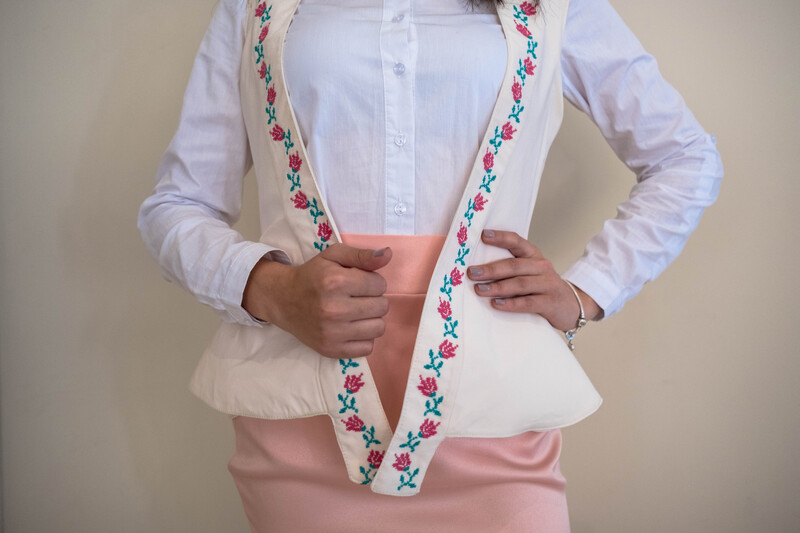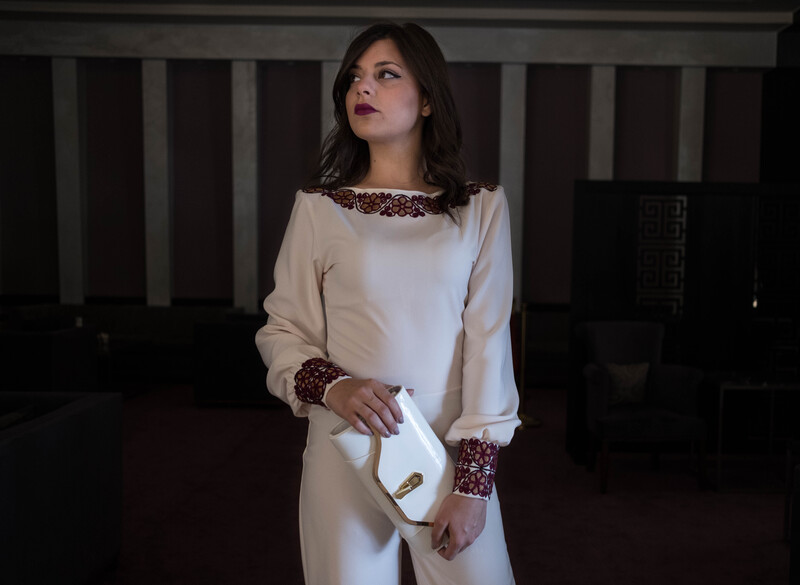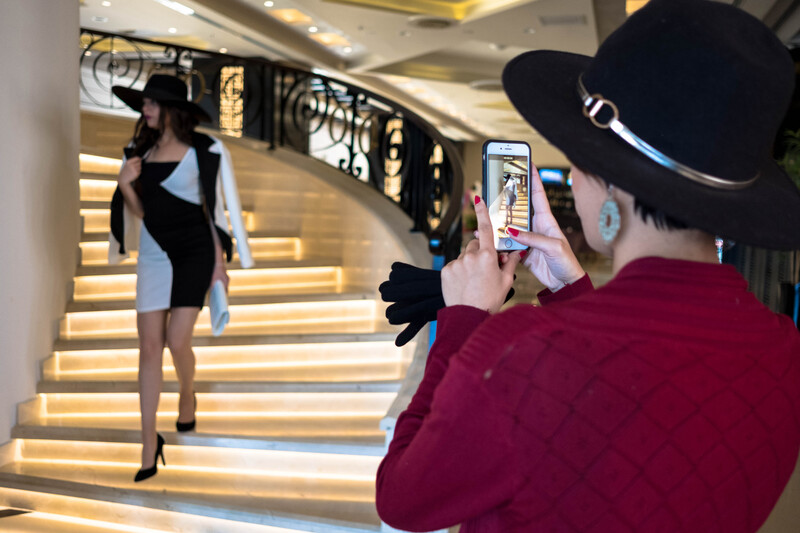 Tags