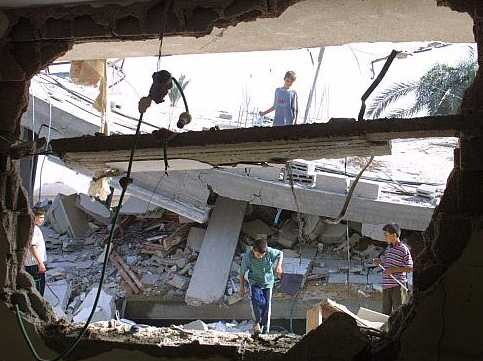 The Israeli army invaded the Rafah Refugee camp last night in an operation that they said would go on for one week. The operation is an alleged search for tunnels, an excuse that has been used repeatedly in incursions into Rafah, and has resulted over the past 3 years in the destruction of hundreds of homes.

Prior to this operation and for the past week Rafah town and refugee camp (pop. 140000) have been isolated and completely cut off other areas of the Gaza Strip. The whole of the Gaza Strip was also divided into 5 completely isolated areas by Israeli military checkpoints and roadblocks (including the permanently isolated Mawasi).

This lockdown prevented scores of patients from reaching hospitals, and increased the deficiency of medications at medical facilities, which are supplied from the central Ministry of Health drug supply stores in Gaza city. Oxygen cylinders and emergency drugs are amongst the most urgent needs.

Given this situation, various medical facilities in Rafah are unable to cope with the increasing number of casualties (3 dead and 50 injured, 20 of them in serious condition) resulting from the Israeli incursion.

According to our medical teams in rafah refugee camp, emergency medical supplies are lacking at the Abu Yousef Al-Najjar Hospital and various medical centers that supply field emergency services.

The Abu Yousef Al-Najjar Hospital is small and cannot cope with the more serious casualties requiring major surgery and intensive care, these cases are usually referred to the European hospital (3kms away) or Nasser Hospital in Khanyounis hospital (7kms away) and Al-Shifa Hospital in Gaza (30 Kms away). It is extremely difficult for ambulances to transport patients to the European or Nasser Hospitals because of the newly imposed closure in Rafah.

Ambulance drivers, out of desperation resort to rough unpaved roads out of Rafah to try to evacuate the seriously injured casualties, this under threat of Israeli army tank and machine gun fire against anyone trying to circumvent checkpoints. At least one Palestinian has been killed while trying to get past this roadblock and several others wounded.

Dr. Mona Al-Farra works for the Union of Health Work Committees in Gaza.