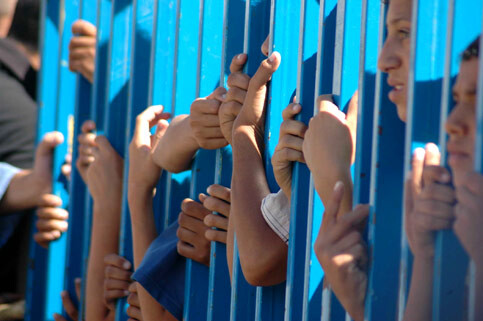 15 July 2007
My mother is in the hospital at the moment. She is severely ill. She was admitted to the hospital three days ago. I cannot reach her.
I finished my 45-day speaking tour in the US. All across the US and during every lecture I told the audience about our suffering, living in this big prison called Gaza. I told them about the borders closure and about the patients who passed away while waiting to cross the borders.
The borders have been closed for more than five weeks and patients have died while waiting to cross the Rafah crossing, the only crossing between Gaza and Egypt. All other exits are completely sealed by the Israeli army. The border was opened 70 times in one year.
This is my personal story, like the daily stories of the 1.4 million people in Gaza under siege and occupation, poverty, lack of resources, killing, shooting, violence, etc.
I cannot cross the borders, I cannot cross the Rafah crossing. I badly need to be next to my mother. I badly need to be there with her to help her, to do whatever I can for her. To say, good bye mum.
I was always there for my patients and many people, to help and try to alleviate their suffering. In her last hours I cannot be there; my hands are tied. I am helpless, I can do nothing, I just have to wait and wait and wait. My throat is dry, my eyes are full of tears.
This is unjust, inhuman. It is the occupation. How can it come to be just and fair, when it is mainly based on injustice, aggression and cruelty?
Can somebody help me to go home? I badly need to be at home next to my mother in her last moments.
Good bye mum, I hope you rest in peace, a peace we do not enjoy in Gaza.
Mona El-Farra is a physician by training and a human rights and women's rights activist in practice in the occupied Gaza Strip. Her blog is From Gaza, with Love.
Related Links