This week should have been filled with joy for the Kayed family. Israel turned it into a week of heartbreak.
Bilal Kayed, 34, was supposed to have been released after almost 15 years of imprisonment. Yet on the day he was expected to return home, Israel put him in administrative detention, a draconian practice whereby someone is locked up without charge or trial.
Bilal's sister, Suha, has lived in Germany for more than two decades. She had traveled back to Palestine to celebrate Bilal's release.
A party was being organized at the family's home in Asira al-Shamaliya, a village near the occupied West Bank city of Nablus. The village was in a festive mood.
On Monday, Suha and many of her relatives drove towards al-Dhahiriya, an Israeli checkpoint near Hebron to meet Bilal. While they were on their way, they received a phone call from a lawyer with the group Addameer, which campaigns for Palestinian prisoners.
"The lawyer told us that Bilal's release had been canceled and that he had instead been transferred to administrative detention," Suha told The Electronic Intifada. "I cannot describe to you how shocked we were."
An Israeli military court had rubber-stamped an order to keep Bilal under administrative detention for six months. He was moved from Ofer, an Israeli jail in the West Bank, to another prison.
The hearing to approve the administrative detention order was held in secret. Details of where he was moved were initially withheld from his family and lawyers.
They have learned that he is now in Ashkelon prison inside present-day Israel. This is in violation of the Fourth Geneva Convention, which forbids an occupying power from transferring detainees out of the territory it occupies.
Bilal is being held in solitary confinement.
His family confirmed on Wednesday that he has begun a hunger strike.
Devastating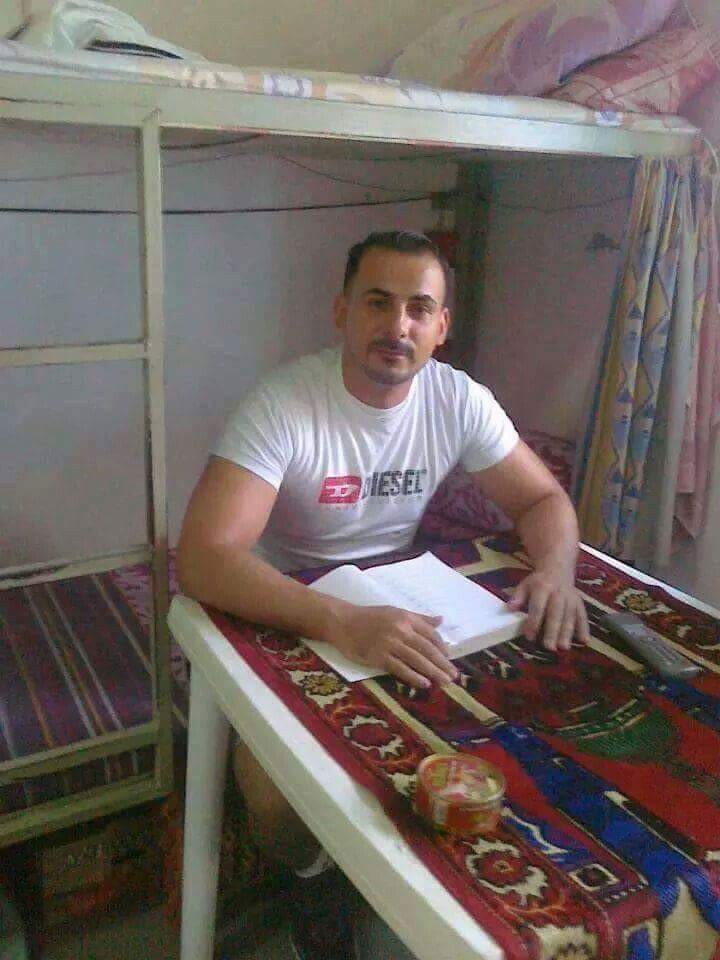 Suha had to break the news that Bilal's release had been canceled to their elderly mother.

"The news was devastating for her but she is a fighter, too, and she has coped with so much pain over the years," added Suha. "She insisted that she will keep waiting for Bilal until the last day of her life."

Mahmoud, another brother, said: "We built a house for Bilal in the village so that when he was released, he wouldn't have to start from scratch. But now everything is on hold again and my mother in particular was affected by this."

It is not rare for Palestinians to be transferred to administrative detention on the day of their scheduled release.

Palestinian journalist and human rights defender Hassan Safadi, for instance, was also scheduled for release in the past week. He had been interrogated for 40 days following his arrest on 1 May.

Avigdor Lieberman, Israel's recently appointed defense minister, prevented Safadi's release by ordering that he be placed under administrative detention.
No excuses
But Bilal Kayed's case is unique insofar as he was transferred to administrative detention immediately after serving a lengthy prison sentence in full. Bilal had been imprisoned in December 2001, at the height of the second intifada. He was convicted of attempting to capture an Israeli soldier, according to his brother Mahmoud.
"This is an attempt to break his spirit especially because he was very active in support of his fellow prisoners while in jail," Suha said. "But we know that Israel does not need any excuses or justifications to put Palestinians under arrest with no charges or trial. Being Palestinian is the only excuse they need, and they even do that to children."
Despite being jailed at such a young age, Kayed was a reference point for other prisoners. He was one of the leaders of the prison chapter of the left-wing Popular Front for the Liberation of Palestine.
A former prisoner told this reported that Kayed played a central role in several protests launched by Palestinian political prisoners and by the PFLP, including a hunger strike in 2011.
Lasting for 20 days and mainly involving prisoners affiliated with Hamas and the PFLP, it was the first mass hunger strike undertaken by Palestinian prisoners in several years.
It ended with the signing of a prisoner exchange deal between Israel and Hamas. Under the deal, more than 1,000 Palestinian prisoners were released.
Many of them were subsequently rearrested by Israel.
Bilal Kayed has paid a heavy price for his activism behind bars.
This is the second time in the past year that he has been placed in solitary confinement in Ashkelon prison.
"He spent almost nine months in solitary confinement during which he was denied family visits and was subjected to very harsh conditions," Naseer Kayed, Bilal's cousin, told The Electronic Intifada.
It could well be that he has now been placed under administrative detention because Israel wished to punish him for his activism. But neither his family nor his lawyers know the reason why he is being kept in detention because the evidence being used against him — if any — has not been divulged.
Administrative detention was introduced to Palestine when Britain ruled the country under a League of Nations mandate between the 1920s and the 1940s. Britain's "emergency laws" were retained by Israel following that state's establishment.
There is no guarantee that Bilal will be released once the six-month period of his administrative detention has elapsed. Orders for administrative detention are often renewed.
Bilal Kayed is one of 715 Palestinians currently held under administrative detention by military court order. Despite condemnations by local and international human rights organizations, Israel has increased the use of this policy since an uprising against the occupation began in October last year.
His sister Suha said that her family and neighbors remain determined to secure Bilal's freedom.
"Bilal is not just my brother," she said. "He is loved by everyone in the village and, just as they would have celebrated with us if he'd been released, they are standing with us during these rough times."
Budour Youssef Hassan is a Palestinian writer and law graduate based in occupied Jerusalem. Blog: budourhassan.wordpress.com. Twitter: @Budour48
Tags