Made in Palestine is the first museum quality exhibition devoted to the contemporary art of Palestine to be held in the United States. It is a survey of work spanning three generations of Palestinian artists who live in the West Bank, Gaza Strip, parts of Israel, Syria, Jordan, and the United States.
The exhibition was curated by James Harithas during a month long stay in the Middle East, aided in his mission by Palestinian artist Samia Halaby. Made in Palestine premiered at The Station Museum of Contemporary Art in Houston, Texas and in 2005 traveled to San Francisco, CA, and Montpelier, VT.
The exhibition opened in New York on March 14th, and held its gala opening on March 16th.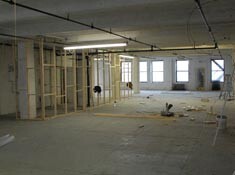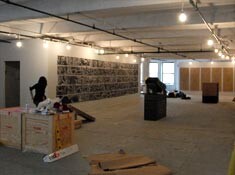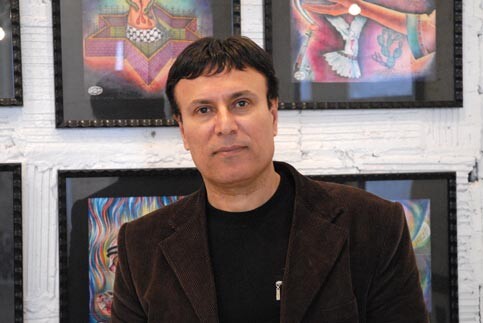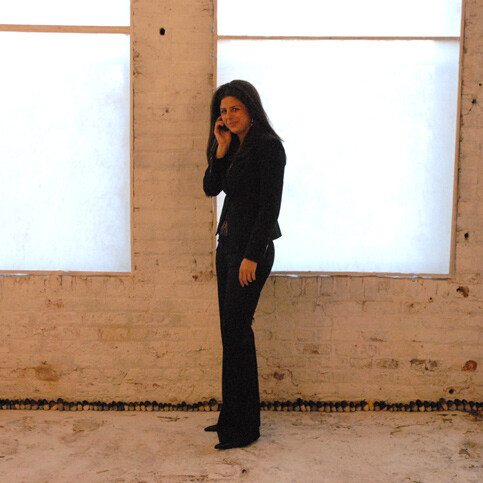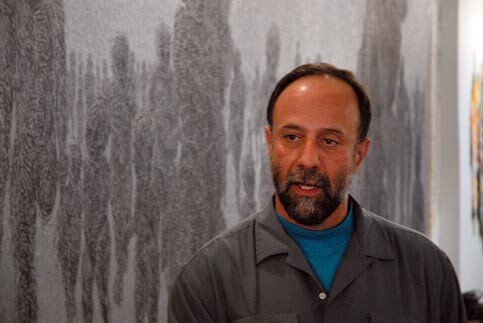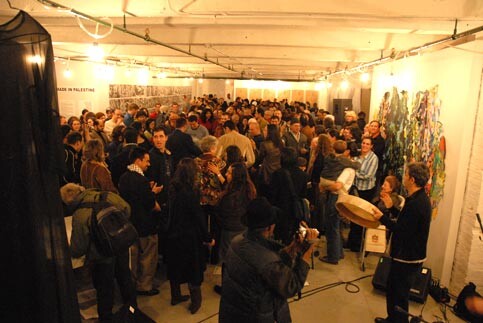 Exhibition Dates
March 14th–April 22nd, 2006.
Open Tuesday to Saturday.
12.00pm–6.00pm.
Admission free.
Gallery Information
The Bridge Gallery
521 West 26th Street, 3rd Floor
(between 9th and 10th Aves)
New York, NY
Tel: 646-584-9098
More information
For more information about the exhibit, see www.madeinpalestine.net
Related Links
Made in Palestine

NY

Exhibit extended following 3,364 visitors in 3 weeks, Press Release, Made in Palestine (11 April 2006)
First Museum-quality Exhibition of Contemporary Palestinian Art to open in New York City on March 14th, 2006, Press Release, Made in Palestine (20 February 2006)

Nigel Parry is a co-founder of the Electronic Intifada and coordinated publicity for the Made in Palestine exhibit in New York through his company nigelparry.net.